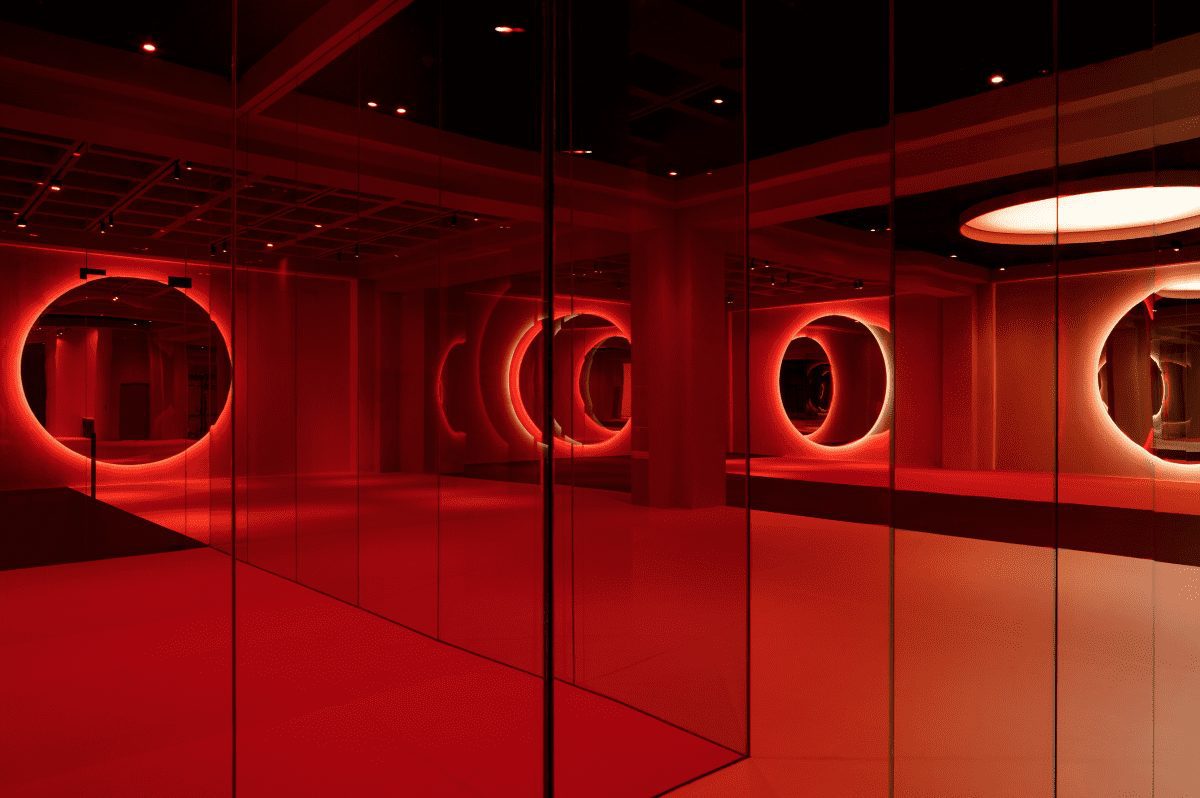 The design studio unveiled its work for the third opening of the supremely stylish Warehouse Gym in Dubai
Drawing on the aesthetics of the underground fight-club, brutalist architecture and the wonders of the cosmos, the new Warehouse Gym is a far cry from the workaday fitness space.
Designed by the Dubai-based interior architecture from VSHD Design, The Springs Warehouse Gym is the chain's fifth space in the city, and its largest to date. It is housed within a shopping centre, and serves a leafy residential district characterised by townhouses and waterways.
VSHD's design aims for an 'underground feel,' taking design cues from bars and nightclubs. This is particularly noticeable in the elaborated lighting system. The entire space sits beneath a customised grid system fitted with two types of spotlights. Concealed behind the ceiling, it can be adjusted to transform the atmosphere in different parts of the gym.
The walls, beams and columns are all composed of stamped concrete, giving the whole a brutalist aura. Large circular mirrors, backlit with mood lighting, are positioned to reflect each other, making the gym appear to expand into infinity.
By contrast to this futuristic gym, the reception area and locker rooms evoke a vintage fight club. The latter combines red tiles and white walls and lockers for a warm, welcoming palette. Wooden furniture exaggerates the vintage feel.
The gym is part of the UAE metropole's wave of contemporary design. "From restaurants and bars to gyms and spas," says VSHD Design Founder Rania Hamed, "Dubai's international community is seeking hip, design-focused atmospheres that offer more than traditional spaces."
Although Hamed's studio has worked internationally, many of its acclaimed projects are its home city, including the two previous outposts of The Warehouse, which VSHD has recently worked on.
Images by Oculis Project