Designed by Estudio Reciente, Architectural Digest's revamped workspace features plenty of colour and a fully recyclable floor
When AD Spain, part of the Condé Nast Group, set out to refurbish their office, the magazine enlisted architect and interior designer Carlos Tomás of Madrid-based design firm Estudio Reciente, to create a dynamic workspace that would reflect the values, identity and spirit of the magazine.
To achieve this, Estudio Reciente used colour to create a warm and inviting atmosphere. Pairing a muted colour palette, chosen for its calming effects, with a range of different materials and textures, the interior was carefully curated to provide visual inspiration for the design conscious team. The result is a flexible space, which marries minimalist aesthetics with pops of colour to reflect the magazine's visual identity throughout.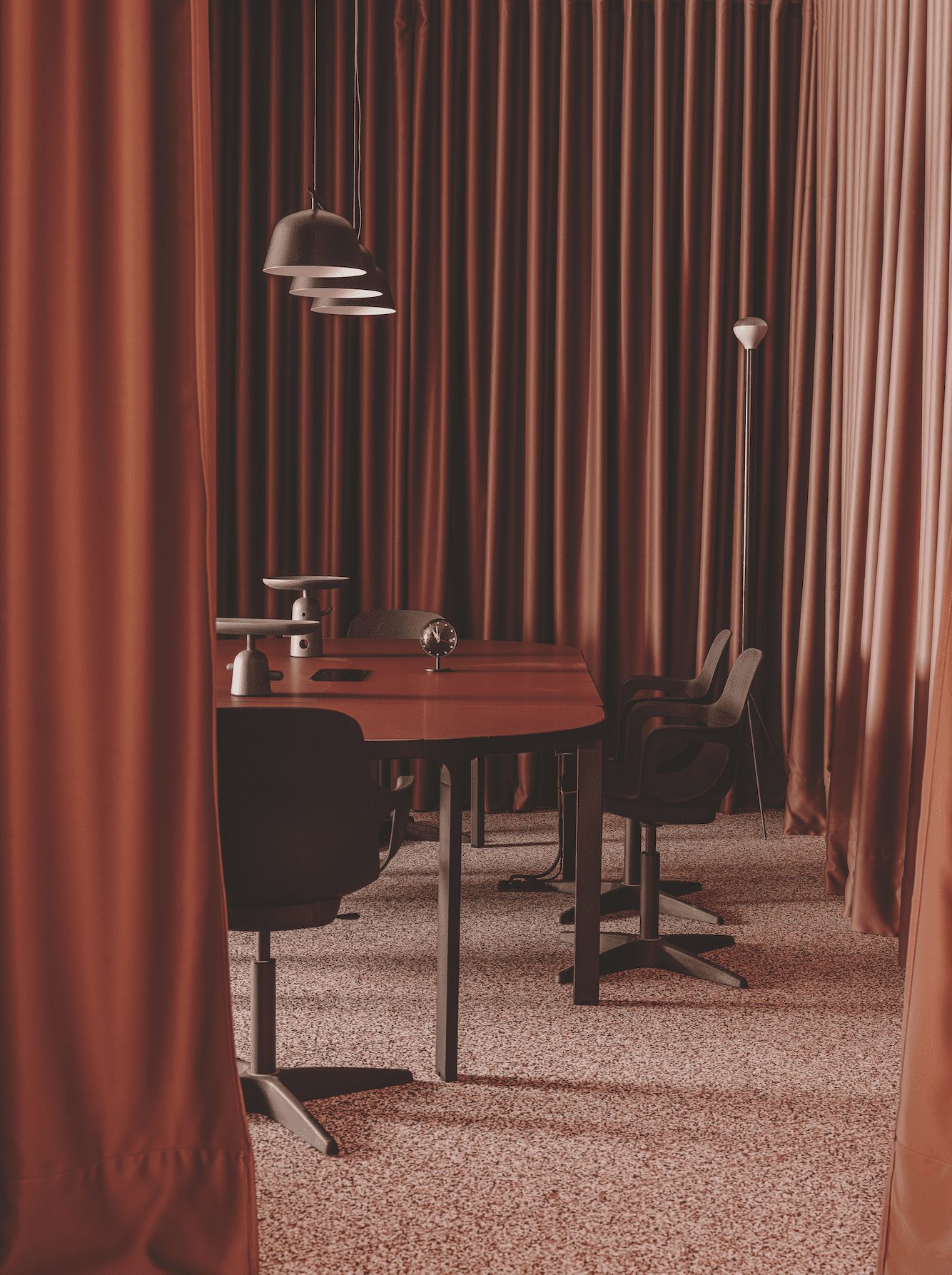 The design concept centres on the use of textiles, colour and spatial continuity to open up different zones within the office, such as open-plan, collaborative areas or private meeting rooms, each with a distinctive feel. Reducing waste was a further key factor in the redesign.
As such, Estudio Reciente employed iQ Surface by Tarkett, a 100% recyclable vinyl flooring, which was chosen for its long-lasting durability and ease of installation. "Tarkett presented it at Salone del Mobile", said Tomás, "and from the moment we saw iQ Surface, we knew that it should be used in the project."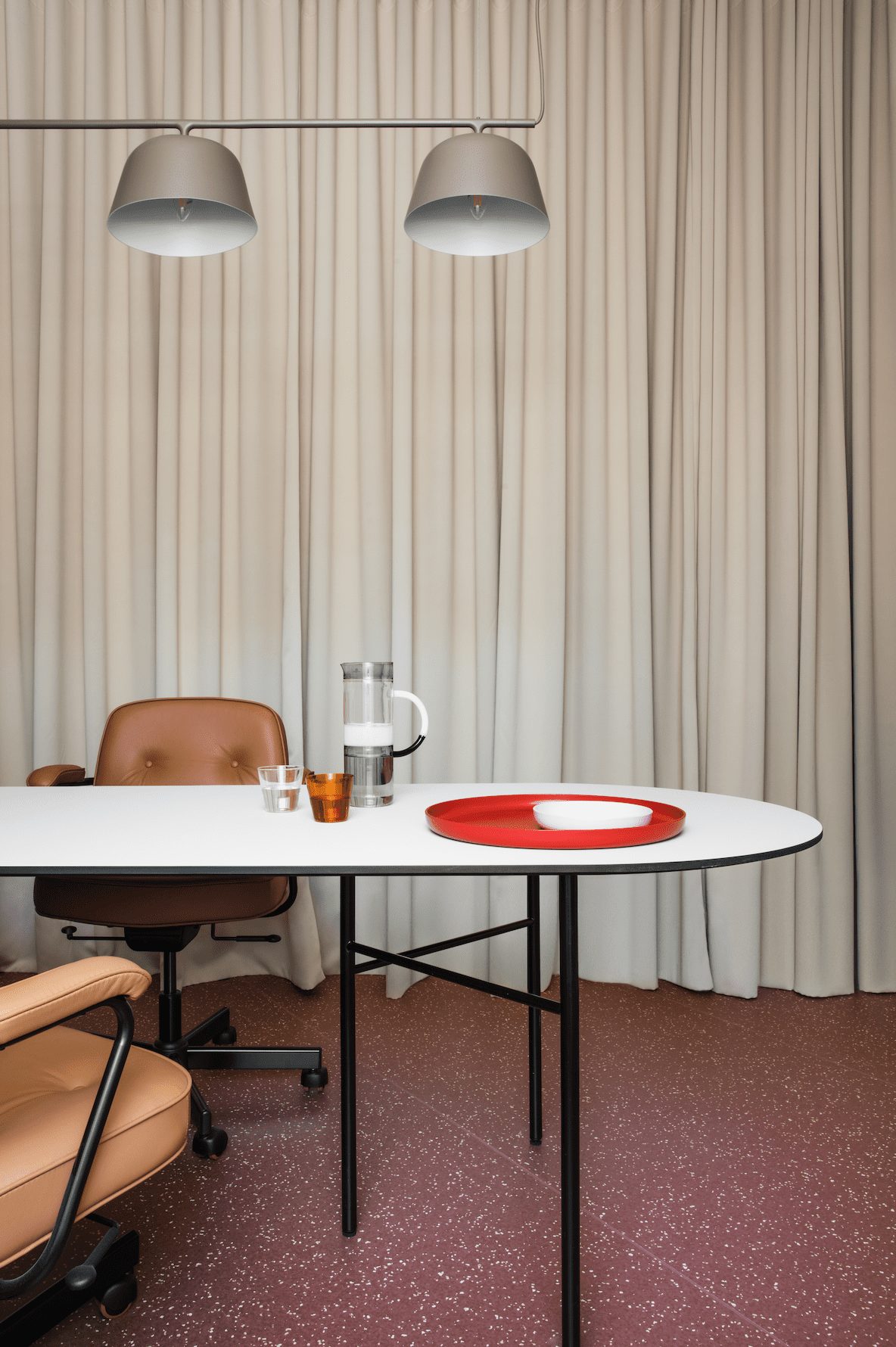 To divide the space and create more privacy, Tomás used maroon-coloured and beige textiles that beautifully complement the earthy interior. These curtains can be used to open up a space or close off an area as and when needed, connecting the three zones of the office and allowing the team to move around freely. Pieces by Muuto are dotted throughout, and together with plenty of plush seating, add a domestic touch.
While the space was conceived before Covid-19, AD Spain's office provides a good example of how to create a Covid-secure workplace which can adapt to meet all necessary requirements. Here, workspaces can be easily separated to comply with social distancing rules, while the softer shades, help reduce anxiety in our increasingly uncertain world.
With a history of 140 years, Tarkett is a worldwide leader in innovative flooring and sports surface solutions. Offering a wide range of products including vinyl, linoleum, rubber, carpet, wood, laminate, artificial turf and athletics tracks, the group serves customers in over 100 countries across the globe.
Tarkett has 12,500 employees and 33 industrial sites, and sells 1.3 million square meters of flooring every day, for hospitals, schools, housing, hotels, offices, stores and sports fields. Committed to changing the game with circular economy, the firm has implemented an eco-innovation strategy based on Cradle to Cradle® principles, with the ultimate goal of contributing to people's health and wellbeing, and preserving natural capital.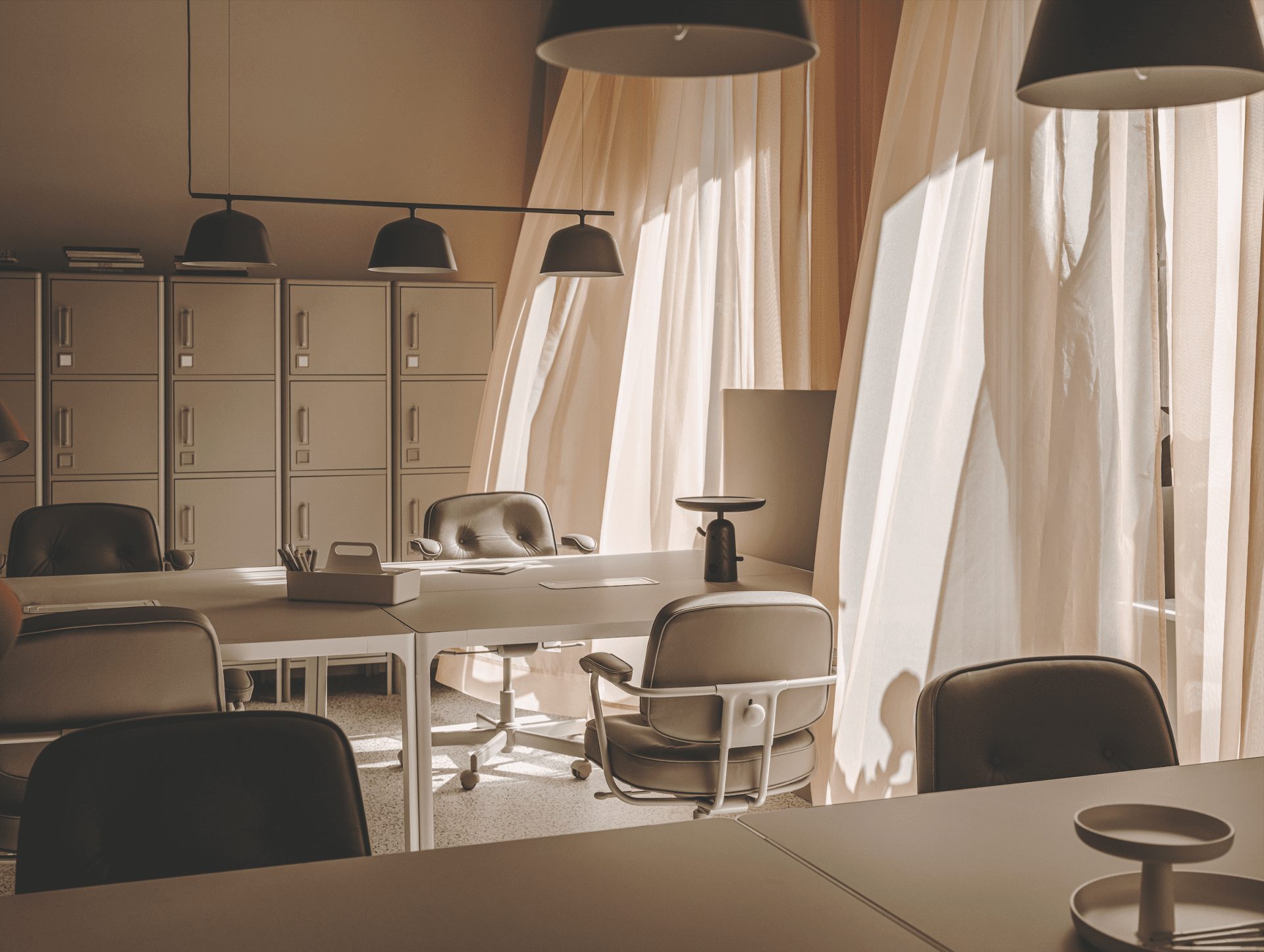 For more information visit tarkett.co.uk
Images by Germán Sáiz and Salva López