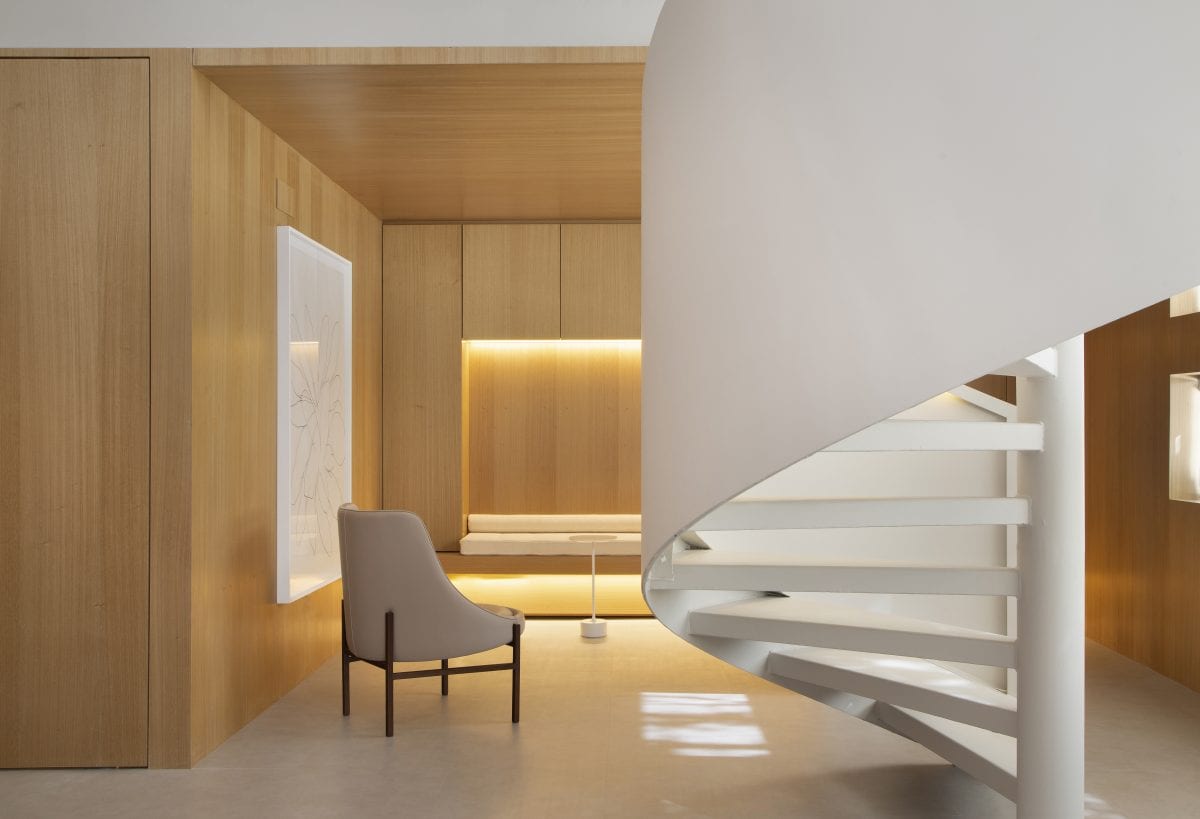 The Brazilian design studio applied a characteristically elegant approach to its new workspace
São Paulo architecture and interior design practice, Nildo José + arquitetos associados (NJ+ Architects), has completed an office project for its own staff, located in the city's creative Vila Madalena neighbourhood.
The practice has brought its signature approach – based on elegant forms, natural materials, the support of wellbeing and an international language with Brazilian references – to the spaces where it works.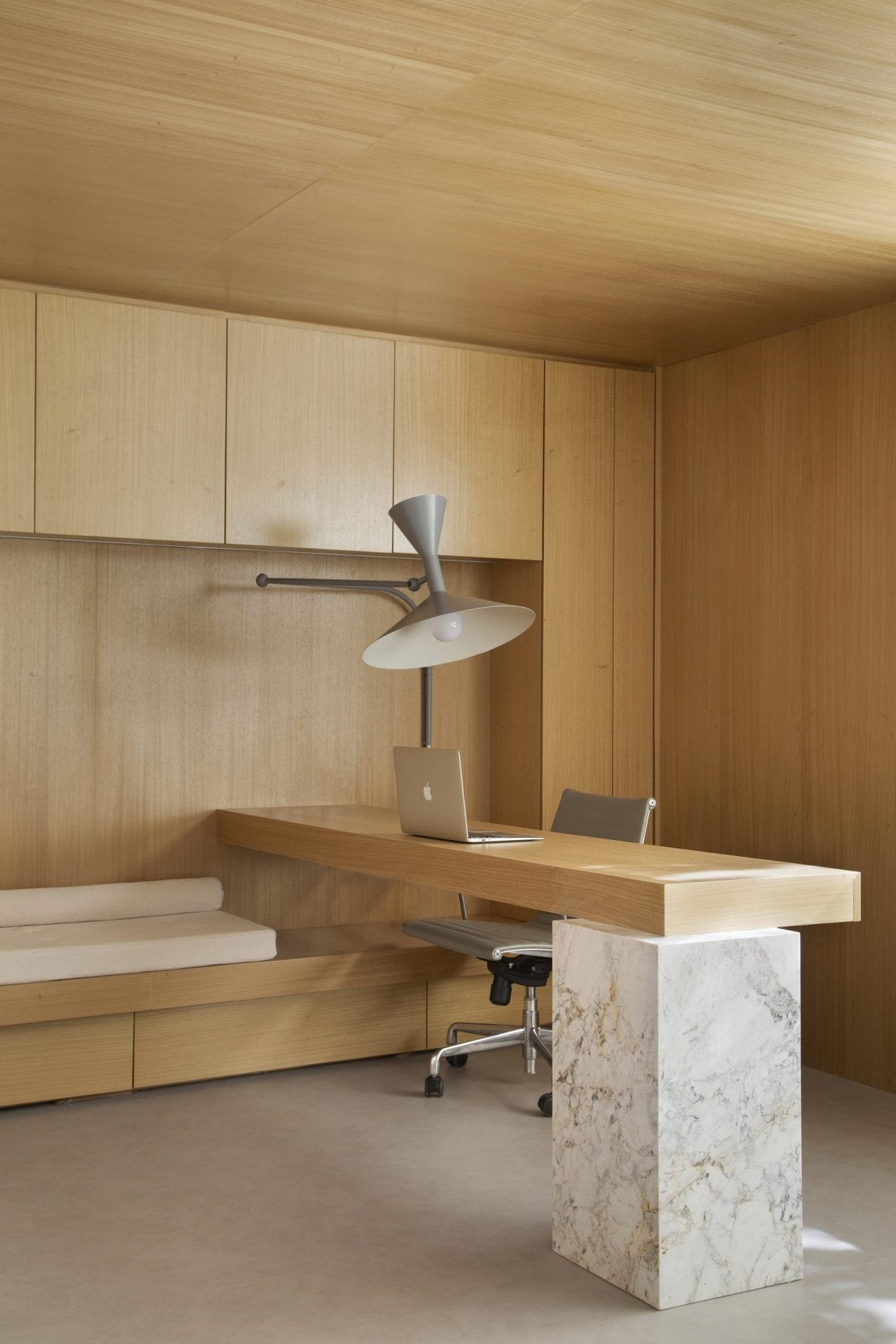 The 150 sq m project responds to the practice's need for a larger space to accommodate its growing team. Generous natural light, a comfortable environment and the promotion of interaction were key objectives in designing the workspace.
The team's workstations are located in the central, main room – a double-height space with abundant natural daylight.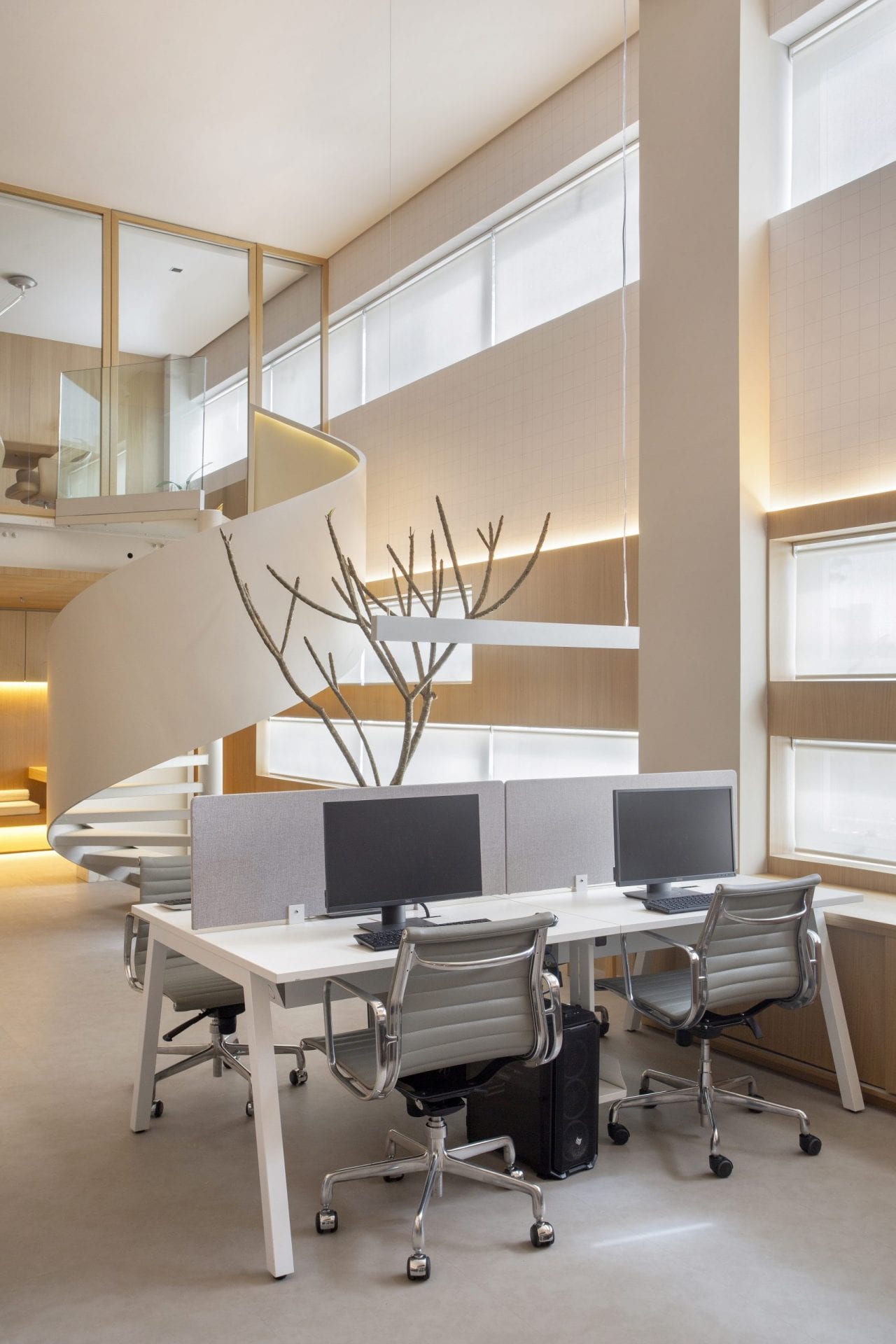 Two mezzanine spaces – hosting a conference room and a meeting room, with wooden-framed, glazed walls looking down to the office below – are accessed by two elegant spiral staircases in white. Beneath these mezzanine spaces are found the nook-like reception area and lunch room.
The reception area is designed as a "box" with fully wooden-lined walls and ceiling. The space also features the first piece of furniture designed by principal Nildo José – the Cabaça armchair.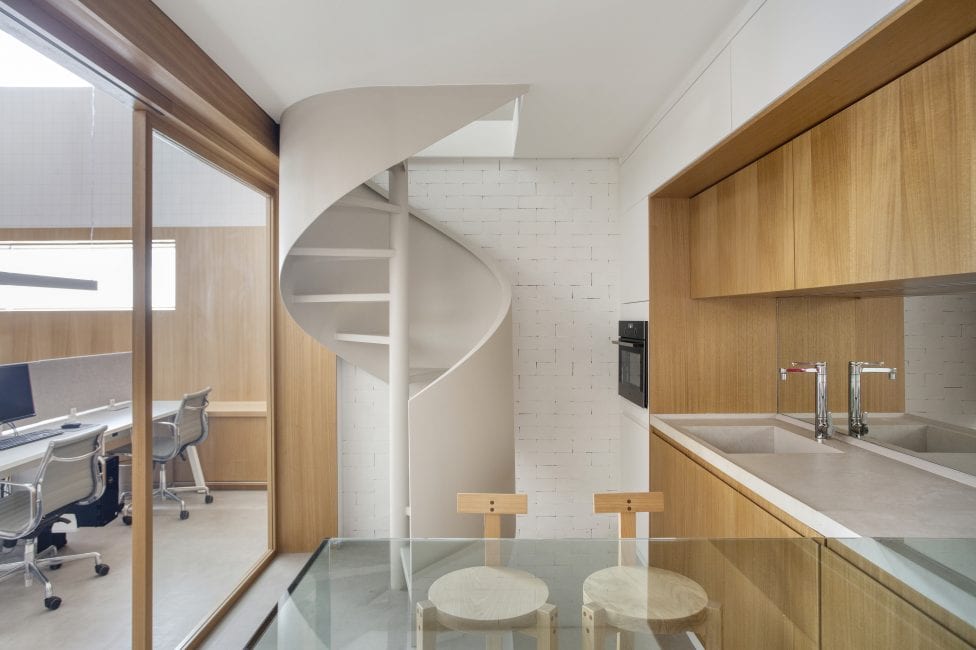 A use of wood panelling dominates the material aesthetic across the office, complemented by luxurious touches including marble and leather.
On the upper half of the wall in the main double-height space, a white vinyl decorated with a faint grid pattern has been used, apparently alluding to the pages of the Moleskine books architects so love to use.
Images by Denilson Machado @ MCA Estúdio