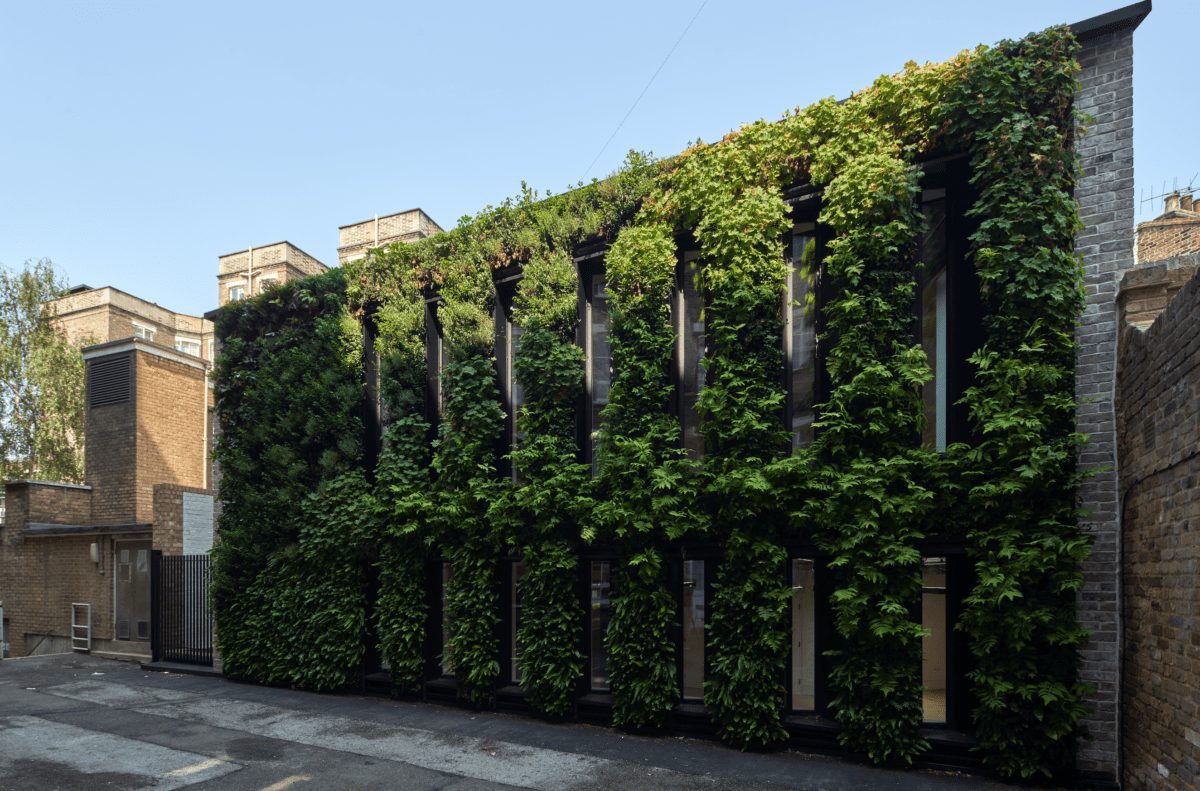 The sustainable office development allows occupiers to grow plants, fruit and vegetables in the workplace
It should beat a lunchbox laden with limp lettuce or soggy sandwiches – workers, that is, able to pluck succulent fruit and veg flourishing in vertically positioned containers or tomatoes tantalisingly dangling from a glazed roof recalling a greenhouse.
No mere fantasy, this scenario will soon be enjoyed by employees at Plantworks, a new-build office in King's Cross co-designed by London-based Marek Wojciechowski Architects and New York-based urban farm designers Kono Designs, completed in 2021. A finance company has agreed to lease an office and a cosmetics brand is considering doing so.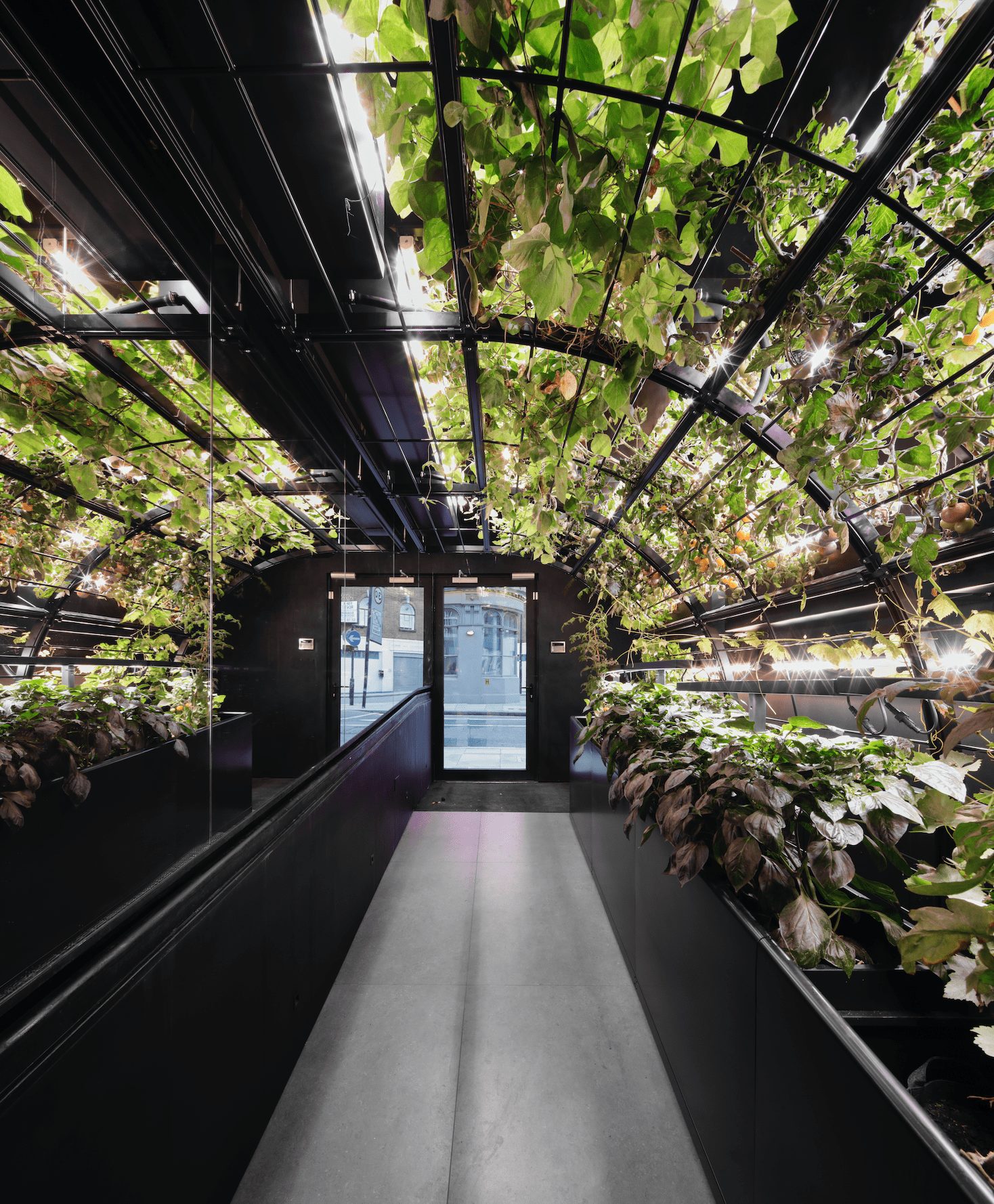 "Who doesn't want to step away from their desk to pick fresh salad leaves, herbs and fruit for their lunch?" proclaims Plantworks' website. The four-storey, 6,592 sq ft development boasts an atrium and offices brimming with plants, a wheelchair-accessible shower, lockers and cycle storage.
Employees will be encouraged to maintain and harvest its plants, which include an olive tree, rosemary, strawberries and carrots. A gardener will tend to the plants one day a week. A café will serve coffee and juices.
A luxuriant vertical garden softens the building's crisply rectilinear exterior. The office's roof is carpeted with wildflowers intended to promote biodiversity. Inside, an intelligent LED system adjusts light levels in response to those outdoors to boost wellbeing. Plantworks endorses biophilic design – design based on the belief that humans need daily contact with nature to be productive.
According to Sam Wood of Marek Wojciechowski Architects, who led the project, a renewed appreciation of nature spurred by the pandemic partly informed its design: "With the current era of working from home highlighting the need for nature and biodiversity in our lives, environmental design was the focus of the Plantworks offices."
The project is the brainchild of Clemente Cappello, chairperson of investment management firm Sturgeon Capital. "Plantworks embraces the green revolution," he says. "Optimising an office environment for humans through cultivating plants results in higher productivity and encourages teamwork."
Cappello's venture seems to be motivated as much by business-like pragmatism as by environmentalist ideals. The unusual office, he adds, is designed to entice prospective employees: "Companies are struggling to attract talent. Millennials don't want to work in a boring bank."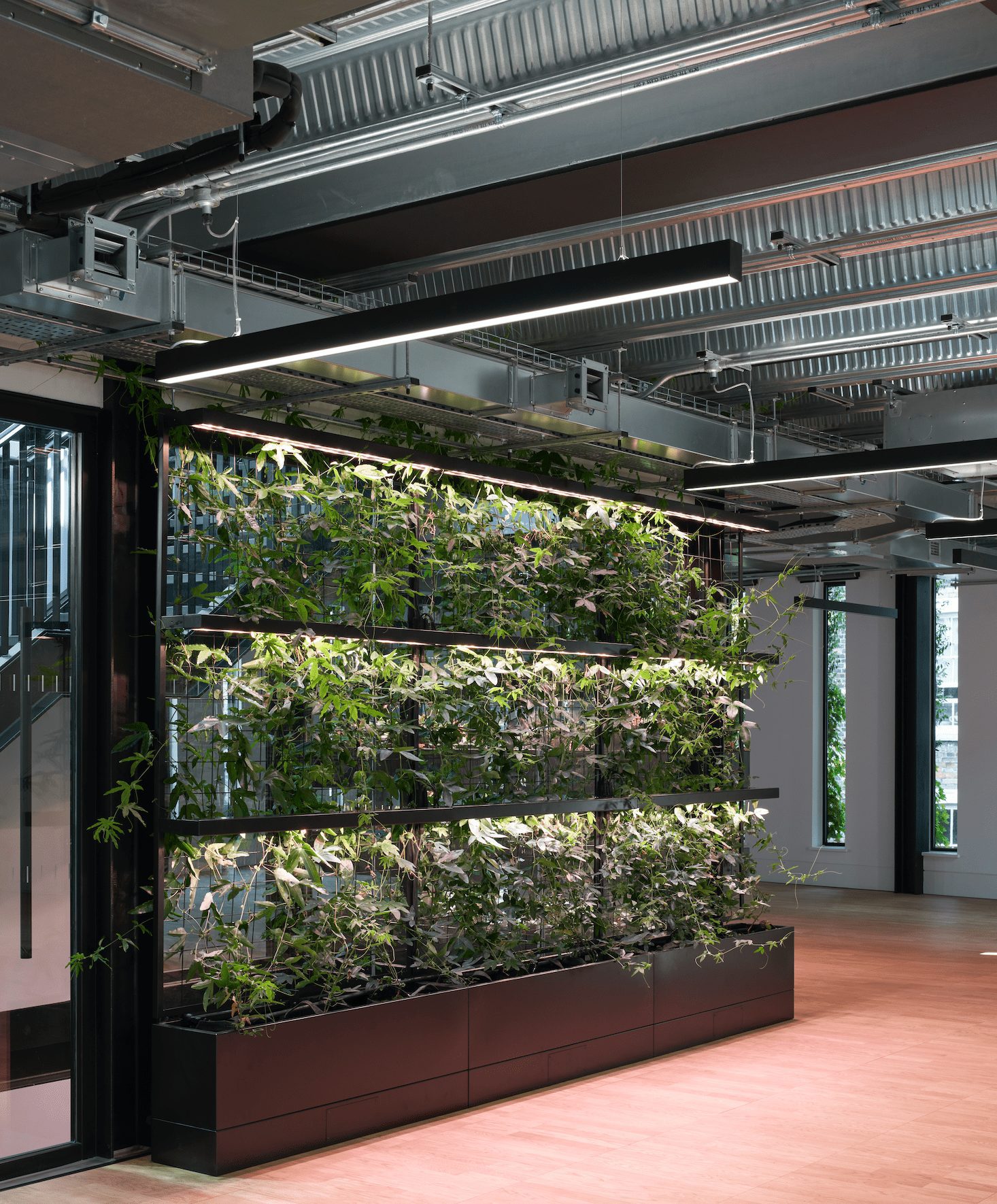 A project by Kono Designs, Pasona Urban Farm in Tokyo – the nine-storey HQ of Japanese recruitment firm Pasona, which incorporates urban farming facilities – inspired Cappello to establish Plantworks. The latter's website cites statistics supporting the idea that green workspaces increase productivity (the source given is 'COGFX Research from Harvard'):
"Green workspace increases cognitive functions substantially: 31 per cent improvement in strategy, 38 per cent in focus, 44 per cent in applied activity and 37 per cent in crisis management." It's hard to know how such research can be precisely quantified, and Cappello acknowledges that such statistics are likely to be "taken with some scepticism".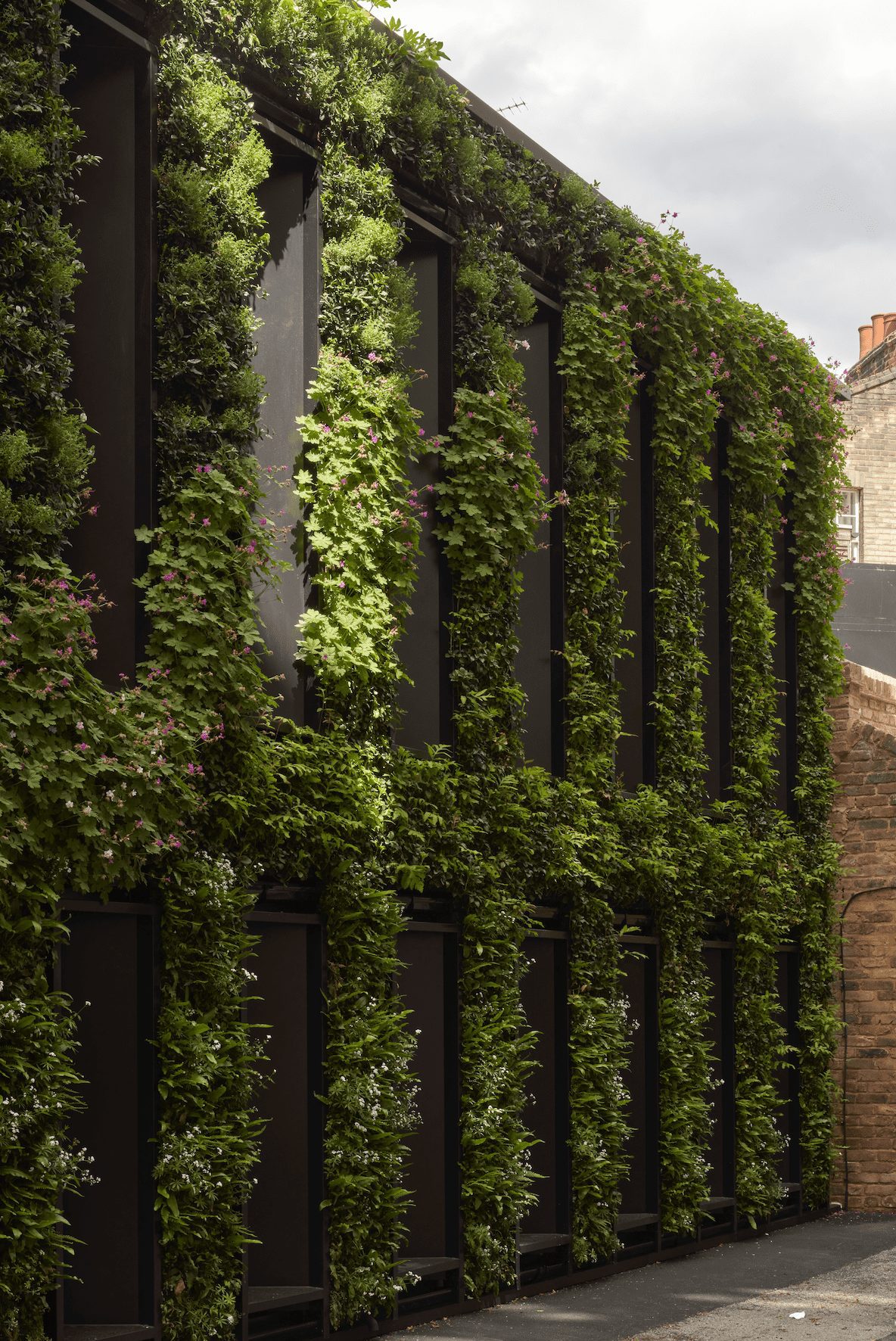 The name Plantworks sounds semi-industrial and semi-organic and the office's arresting design, combining a high-tech aesthetic and luscious greenery, reflects this. Plantworks features exposed steelwork and aluminium-framed glazing, a nod to the industrial heritage of King's Cross.
A homage to the Industrial Revolution, widely believed to have accelerated global warming, seems ironic in a building championing environmentalism. But, like Pasona Urban Farm, Plantworks seems to make the case for urban farming fulfilling an important function even in an ultra-urban context.
Images by Edmund Sumner