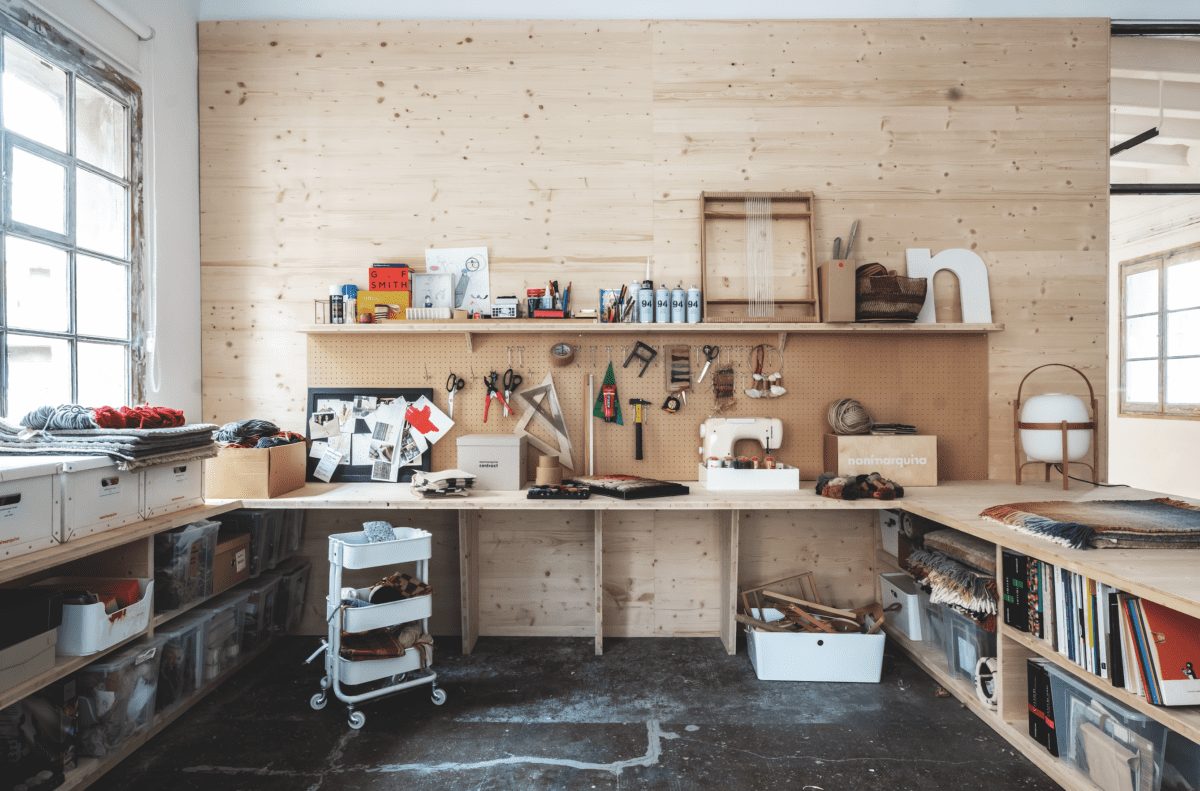 The 130 sq m design studio adds additional space within nanimarquina's light-filled office
Famed Spanish rug company nanimarquina opened its offices in Barcelona's bohemian Gràcia neighbourhood back in 2004. Lined with trees, independent boutiques and local wine bars, the area celebrates creativity, artistry and community.
While the company is still located in the heart of Gràcia, since its founding, nanimarquina has grown and evolved its ways of working. Collaboration has become central, and as such, the addition of a new 130 sq m design studio, realised by Stefano Colli, has provided employees with a vibrant and updated workspace.
The design of the new studio preserves the original building's features, rooted in the industrial past of the neighbourhood. Built as a factory in 1912 with large windows and few ornamental decorative touches, the building is flooded with natural light and lends itself perfectly to a creative space.
Organised into three distinct areas – the materioteca, a large storage area which contains over a thousand samples carefully arranged by technique, as well as an archive of prototypes and fibres – the studio encourages organisation-wide transparency and collaboration amongst employees.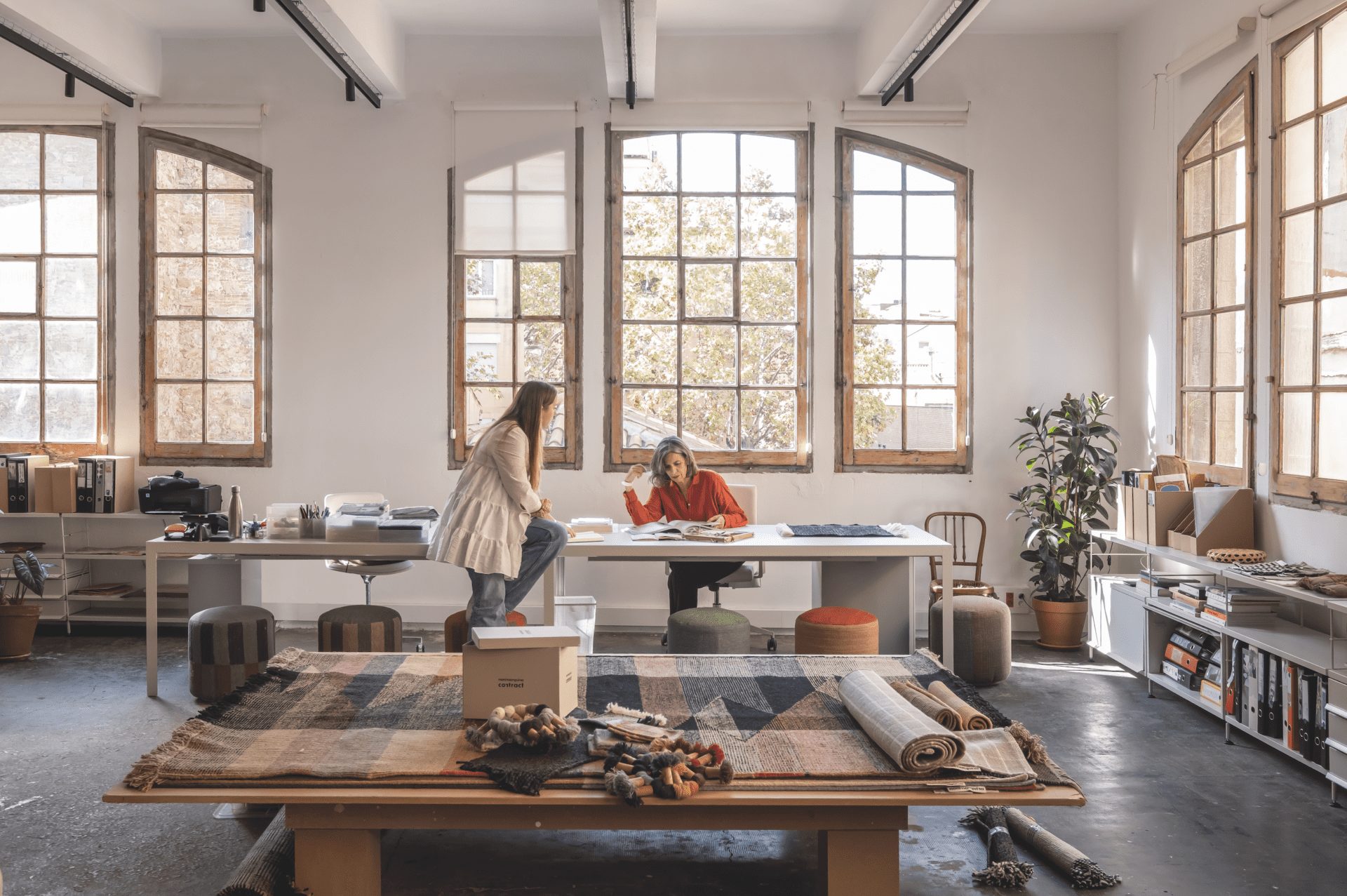 The large-scale mood boards used by the design team to visualise work-in-progress concepts form a feature in their own right. Secondly, the workshop, where manual work takes place, features looms in varying sizes along with tools and carefully selected artistic resources to help boost creativity.
At the heart of the space is a large platform table, designed in-house to display rugs, which provides the team with a full bird's-eye-view of prototypes taking shape during the creative process.
Flanking the central display table are several workstations and shelving with resource material close at hand. There is also a welcoming multi-use room for meetings or presentations and enclosed spaces offering added privacy when needed.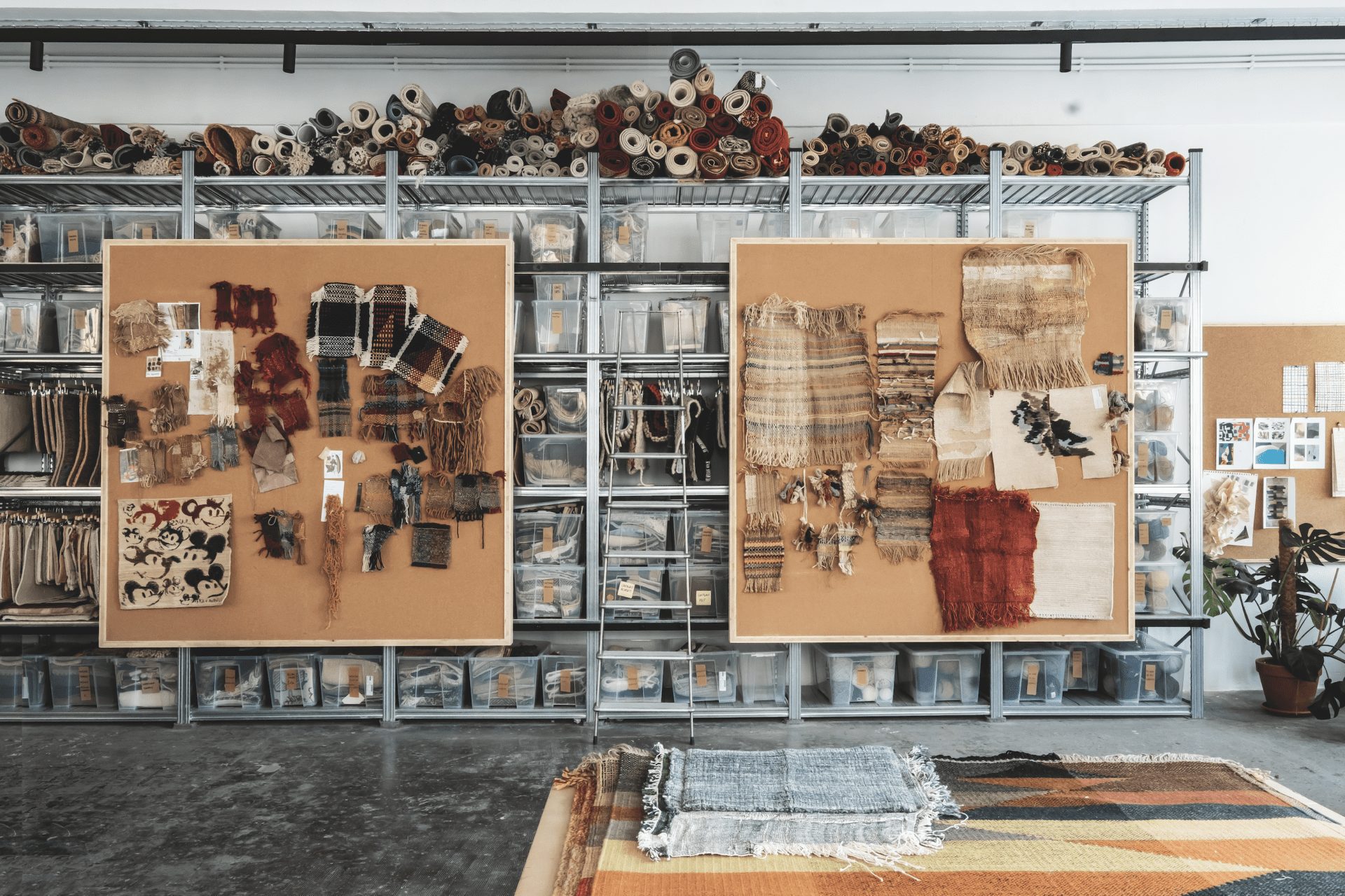 "The protagonist is the place itself. We wanted to be very respectful of its past", shares founder and designer Nani Marquina of what inspired the design concept. "It is part of the spirit of the brand to preserve the cultural legacy of the spaces we intervene with."
With its original features and picturesque views of Barcelona's leafy Gràcia neighbourhood, this office update perfectly blends work with homely elements to create a bohemian oasis that will add ease to everyday working.
Images by Albert Font