The French architecture and design practice has a new home on 5 rue Bachaumont in the second arrondissement of Paris
Founded in 2012 by Julien Diard, Moore Design is a multidisciplinary practice that isn't afraid to take an atypical approach to design.
Offering original yet functional furnishing solutions within interior and hospitality design, the firm has recently applied its ethos and creativity at its living workspace entitled Five.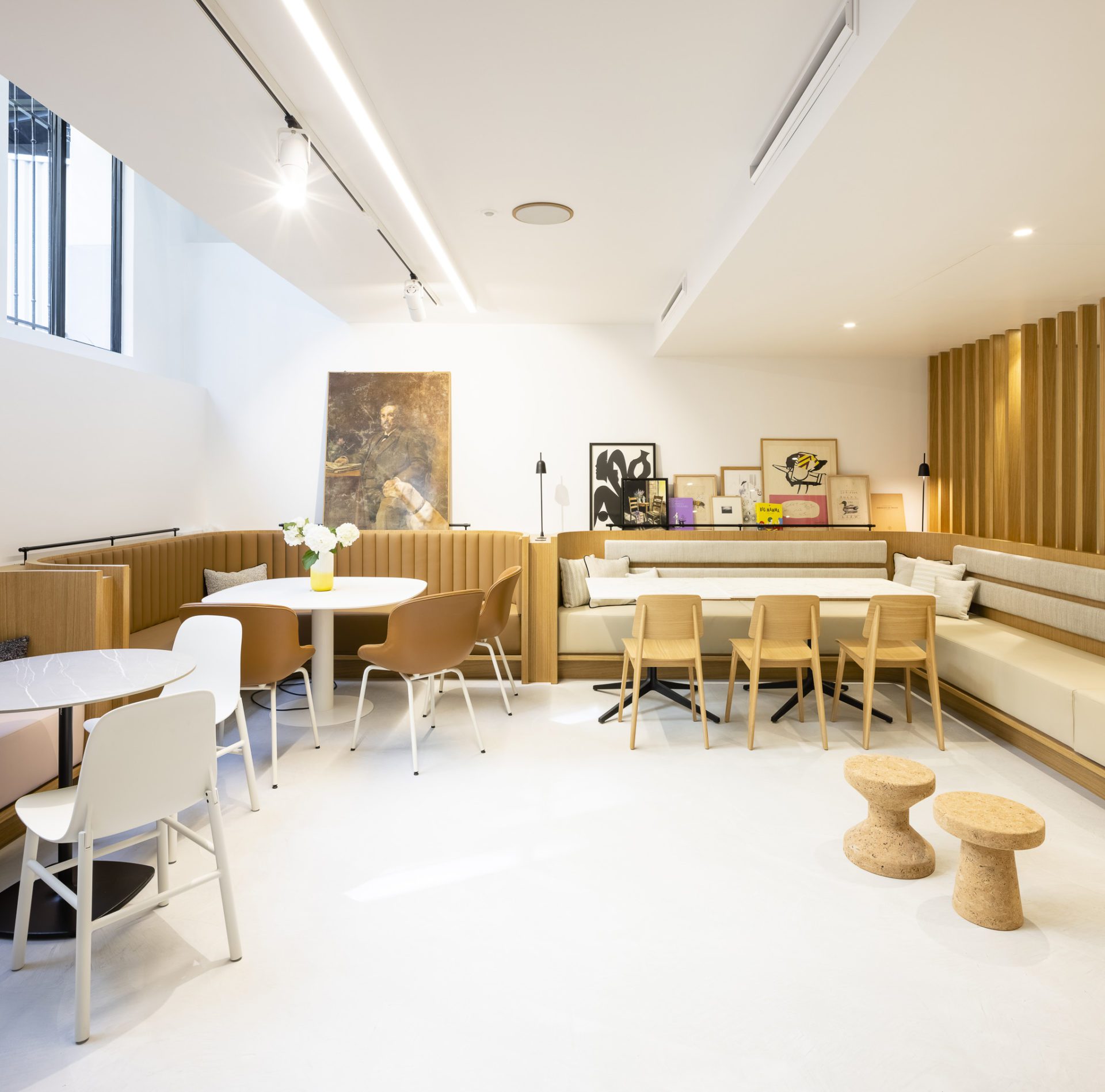 Spread over more than 1000 sq m, Five presents a contemporary workspace, which is defined by its simplicity and subtle sophistication, showcasing space and emphasising human connections.
With its crisp furnishings and quirky artworks, the interior project features a subtle and soothing combination of neutral tones, sleek lines and natural materials like wood to create a cosy work environment.
The space is defined by an open floor plan that prioritises flow and few separations between different rooms to encourage connection and collaboration among staff.
Moore Design used a mix of intimate seating groups with lounge chairs and sofas to bring a homelier element to the office. However, the architects also created private offices and meeting rooms for focused work to help define areas for work and relaxation.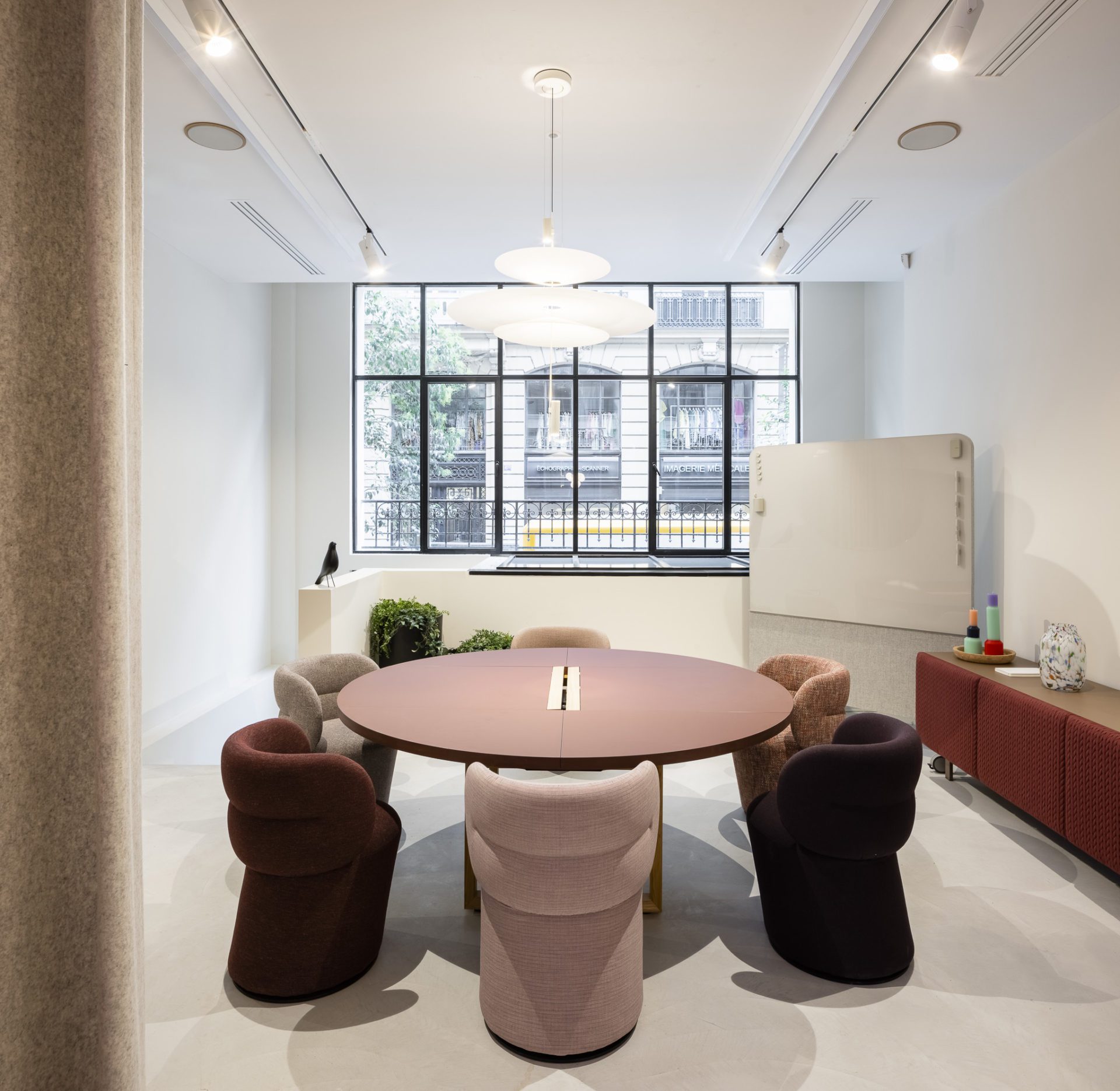 "Upon entering, visitors will be plunged into our universe", says Moore Design. "Here, the notions of comfort and a sense of welcome take on their full meaning. The dynamic interiors express the philosophy of Moore Design."
Placing nature at the heart of the building, the architects dotted plants around the workspace. With planted islands accessible to all, employees can enjoy the benefits of biophilia, whether to relax, socialise or work.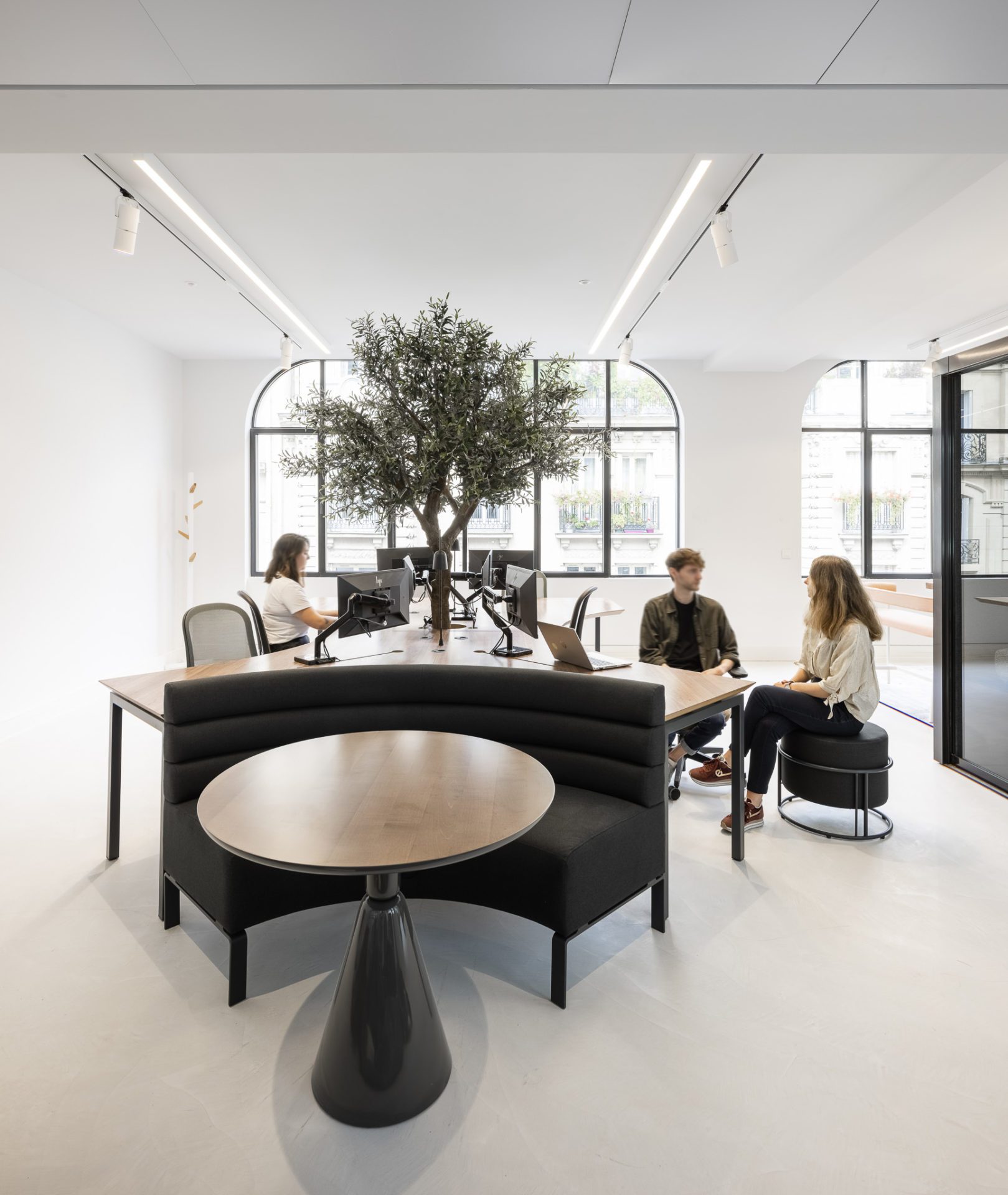 Continuing on the theme of nature, Five also features a rooftop, which boasts seductive views of Paris. Hoping to improve the mental and physical health and wellbeing of its staff while at work, the contact with nature, greenery and the outdoors will have proven benefits for Moore Design's workforce.
Whether open-plan or intimate, Five boasts a modular interior that maximises the functionality of the space. With a focus on the wellbeing of each employee and user, Moore Design has created a contemporary workspace that accommodates its staff's every need.
Images by Alexis Paoli