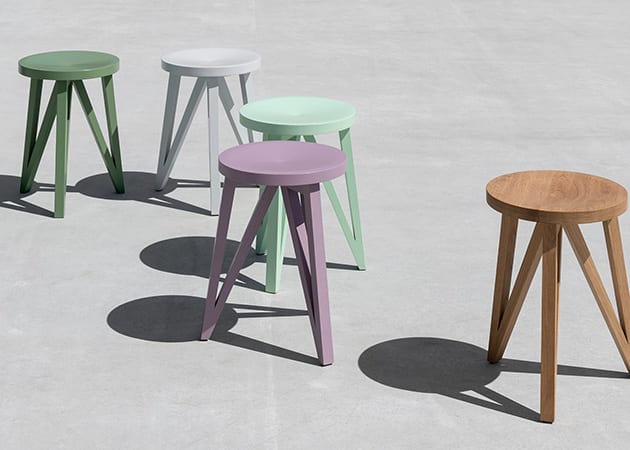 Expanding its range of accent tones and upholstery, LOEHR is exploring the value of colour in an office setting.
For its summer collection for 2020, LOEHR is all-in on colour. With a Le Corbusier quote – "Colour in architecture is just as powerful as floor plan and section" – serving as inspiration, it's clear to see that Polychromy of Summer is less about introducing on-trend options through upholstery and design, but more about opening up the workplace to new possibilities using colour as the crux of a design.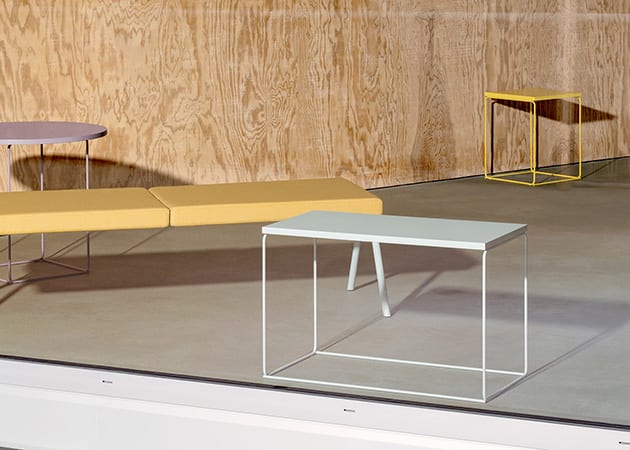 The extended palette includes four new colours – light grey, lavender, grey brown and orange – an intriguing selection which can be combined in unexpectedly playful partnerships.
The designs, including side tables Tangram and Umbra, as well as upholstered furniture Euclides and Plato, don't depart from LOEHR's sleek, contemporary style because of this colourful embrace. Each piece is monochromatic, with even the brightest of shades only better emphasising the clean lines of the products' design.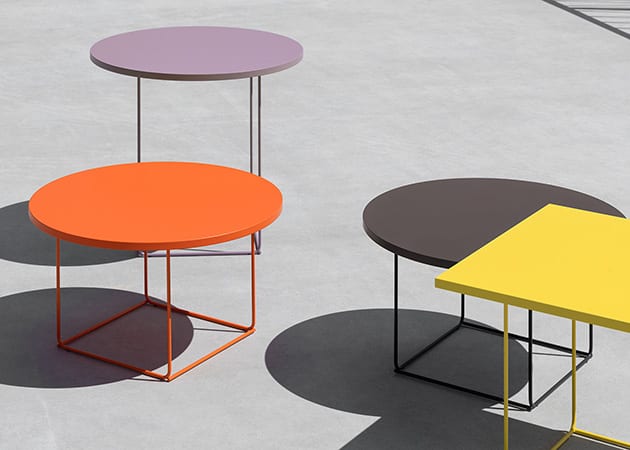 A new format has been included for the Tangram side table also – with an asymmetrical table top adding a twist to the design for a more sculptural result.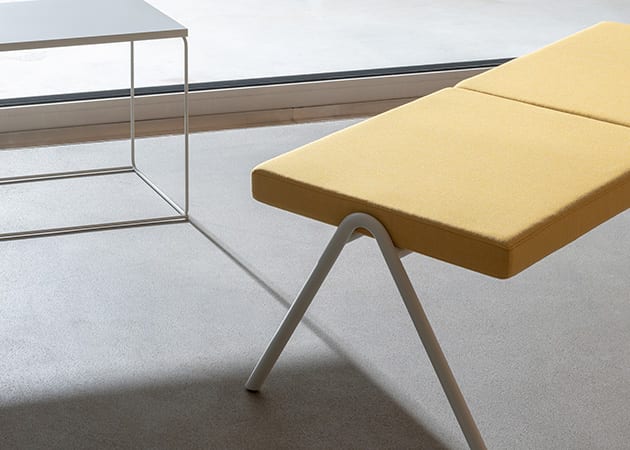 For upholstered furniture, woollen upholstery fabric has been employed from Margrethe Odgaard for kvadrat – a subtly mixed colour textile which offers some depth beyond the tubular steel frames of the Plato bench and Euclides armchair.