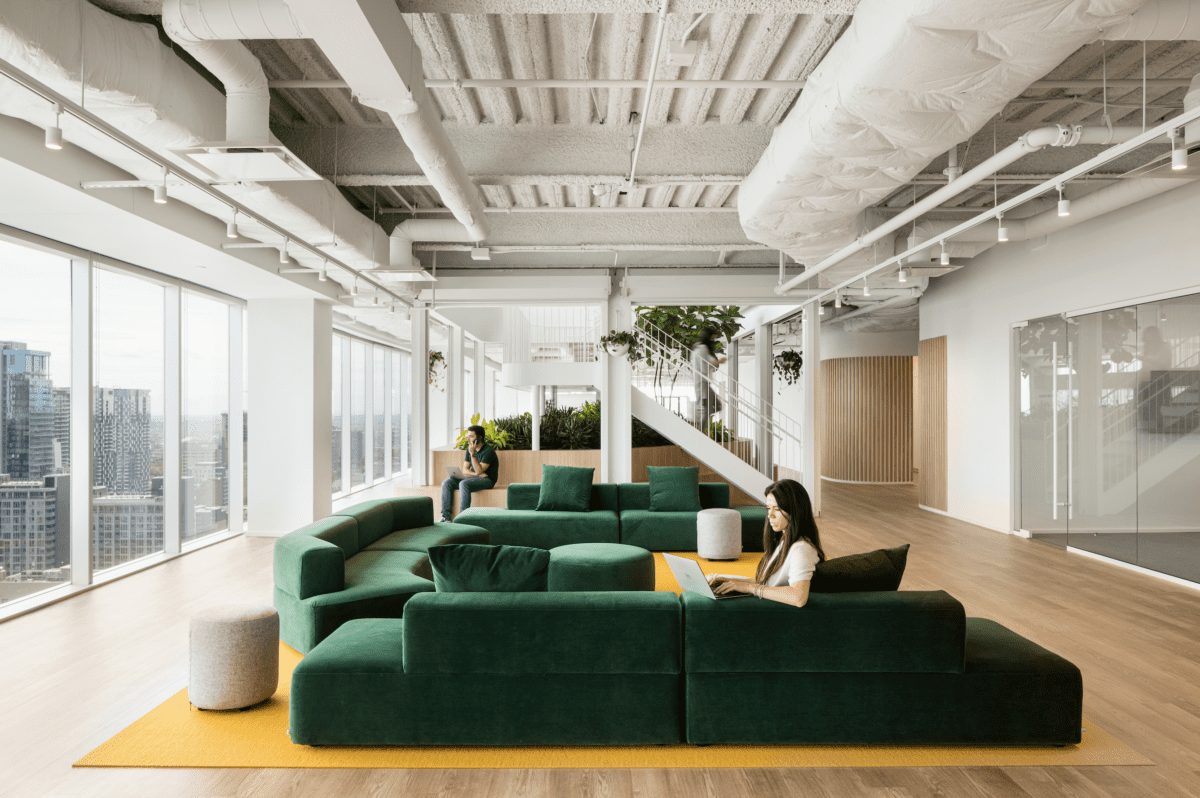 Occupying the upper floors of Maison Manuvie in the city of Montreal, Behavox's new office is an inspiring workspace with biophilic elements
Montreal-based design studio ISSADESIGN and integrated project management firm A+ have teamed up to collaborate on the new interiors of the research and development centre of Behavox, a data analysis company based on artificial intelligence.
Designed and built during the pandemic, the project aims to offer employees with a vibrant and inspiring place to work, with principles of community and collaboration being at the heart of the design concept.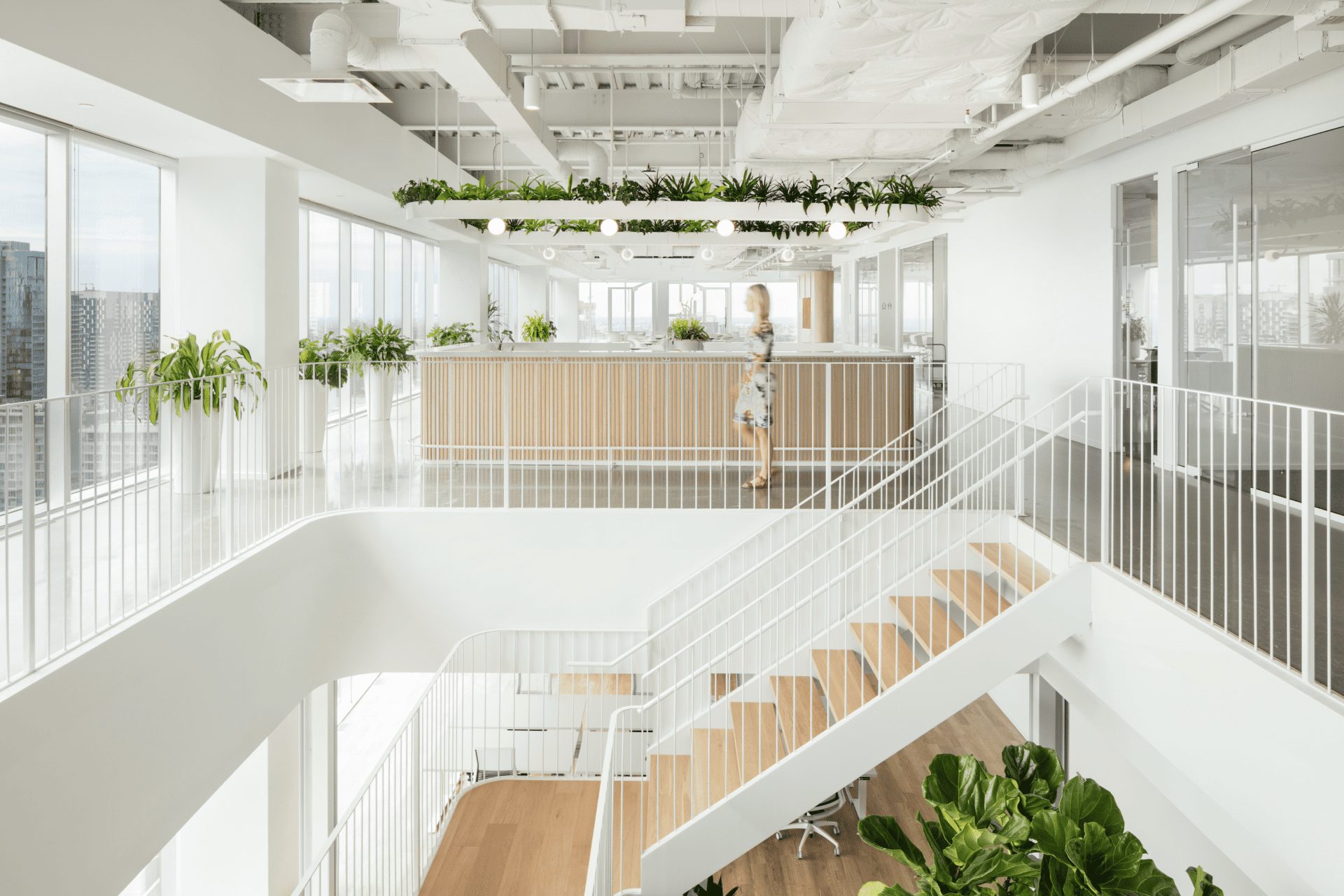 With a mix of enclosed spaces as well as open areas designed for collaboration and teamwork, floor-to-ceiling windows hug the office, flooding the workspace with natural light and providing staff with stunning city views.
"It is through these gestures that the threshold between exterior and interior loses its definition and calls into question our relationship with the exterior, even when we are more than 25 stories above ground level," share the architects.
With a mandate to design an environment with as few walls as possible, while integrating sports spaces, a cafeteria, areas for employee lockers, as well as meeting rooms, for an occupancy of 283 employees, ISSADESIGN creatively designed a work environment that was consistent with the client's needs.
The idea was to anchor the development in a perspective of sustainability, both in the use of the infrastructures and in the redefinition of the needs of the workers.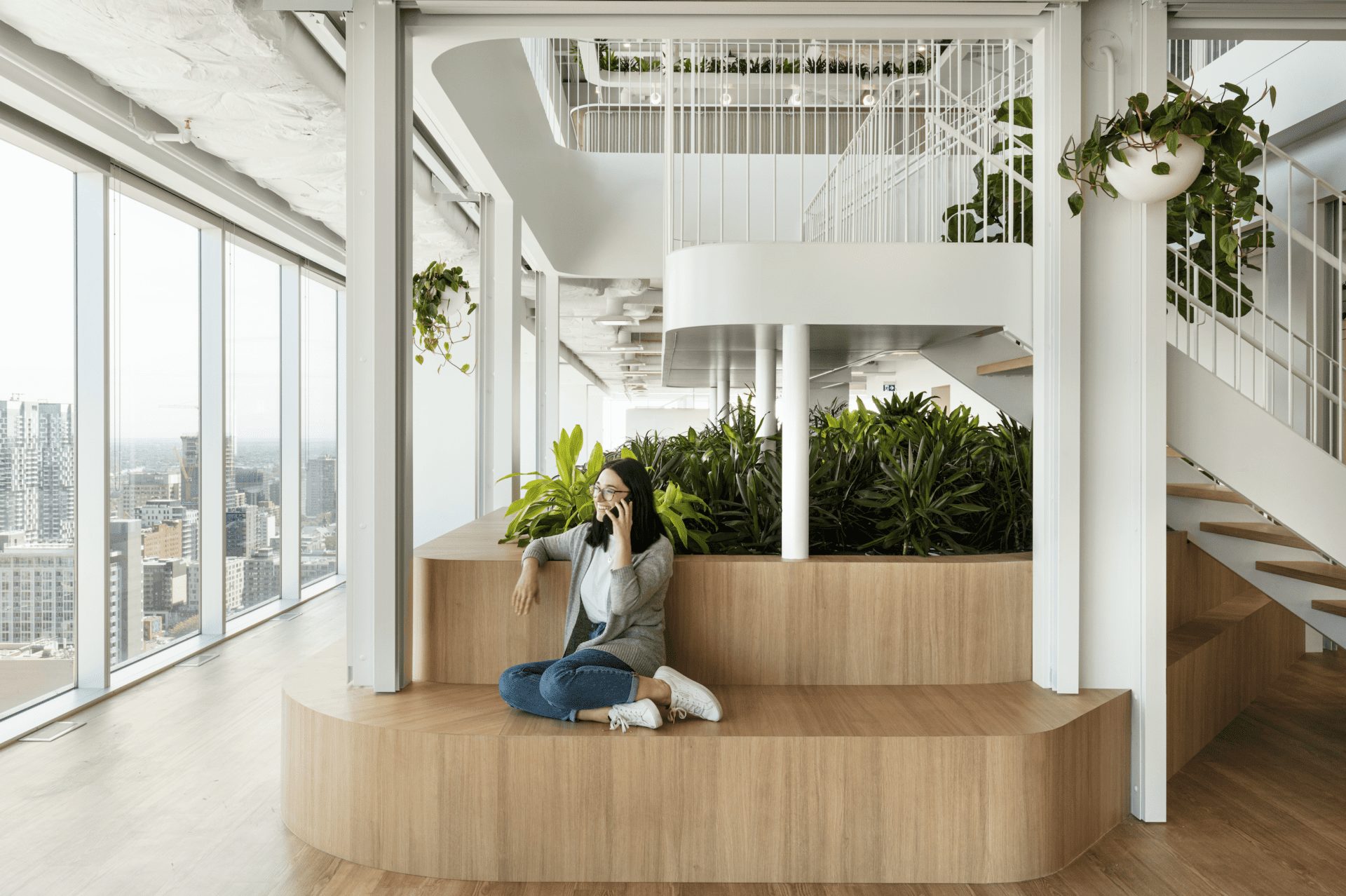 To do so, meeting rooms gravitate around the central core of the building, letting natural light bathe the work areas and other informal collaborative spaces. Soundproof glass booths occupy the perimeter of the floor windows in order to offer employees private work areas close to their personal workspace.
Meanwhile, the office also features various sports areas, allowing staff to take a break while on the move, helping to boost employee health and wellbeing. The designers incorporated high bar courses that give a playful touch to the work environment.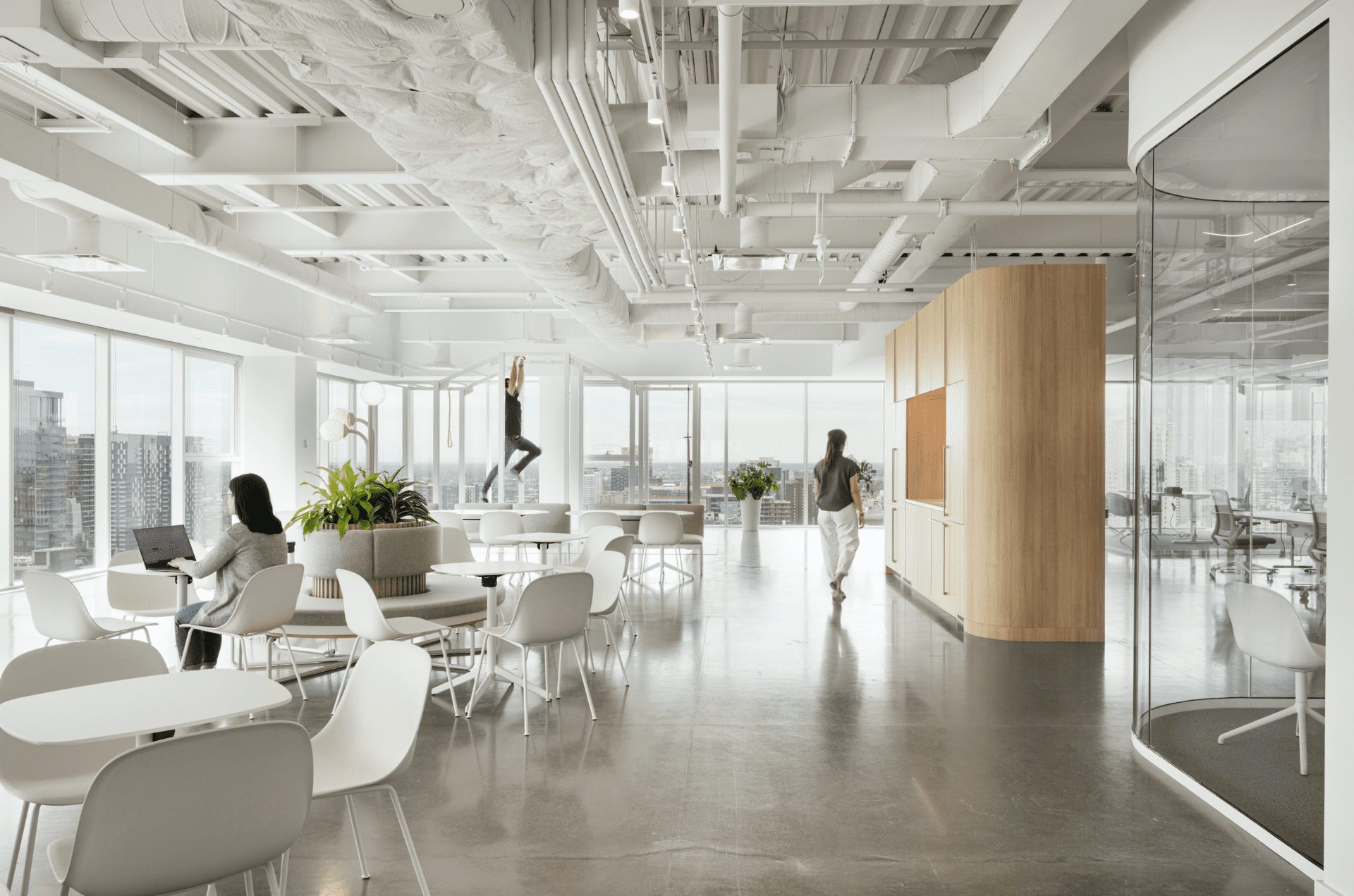 With its simple, neutral and timeless design, this office space combines wood, concrete and carefully placed pops of colour to create a white and airy workspace that feels anything but boring.
By integrating various biophilic elements, ISSADESIGN and A+ designed an inspiring place that brings employees closer both to their environment, through natural systems, and to each other by creating the ideal atmosphere for communication and collaboration.
Images by Maxime Brouillet