The experience-led showroom and co-working space in Clerkenwell was inspired by the lost forms of the Industrial Revolution
"It was about creating this sense of community, how we can make this space feel comfortable" says Na Li, managing director with Holloway Li, describing the main idea for The Market Building on Clerkenwell's Rosebery's Avenue. Li, together with practice co-founder Alex Holloway, completed the design for this showroom and coworking space for bathroom brand Coalbrook last November.
The building dates back to the 1910s and was once a pipe factory. This industrial heritage has been acknowledged in Holloway Li's design but not slavishly so. The red of the internal columns references Coalbrookdale in the Midlands, the place from which this client gets its name and the colour of the world's first iron bridge constructed there.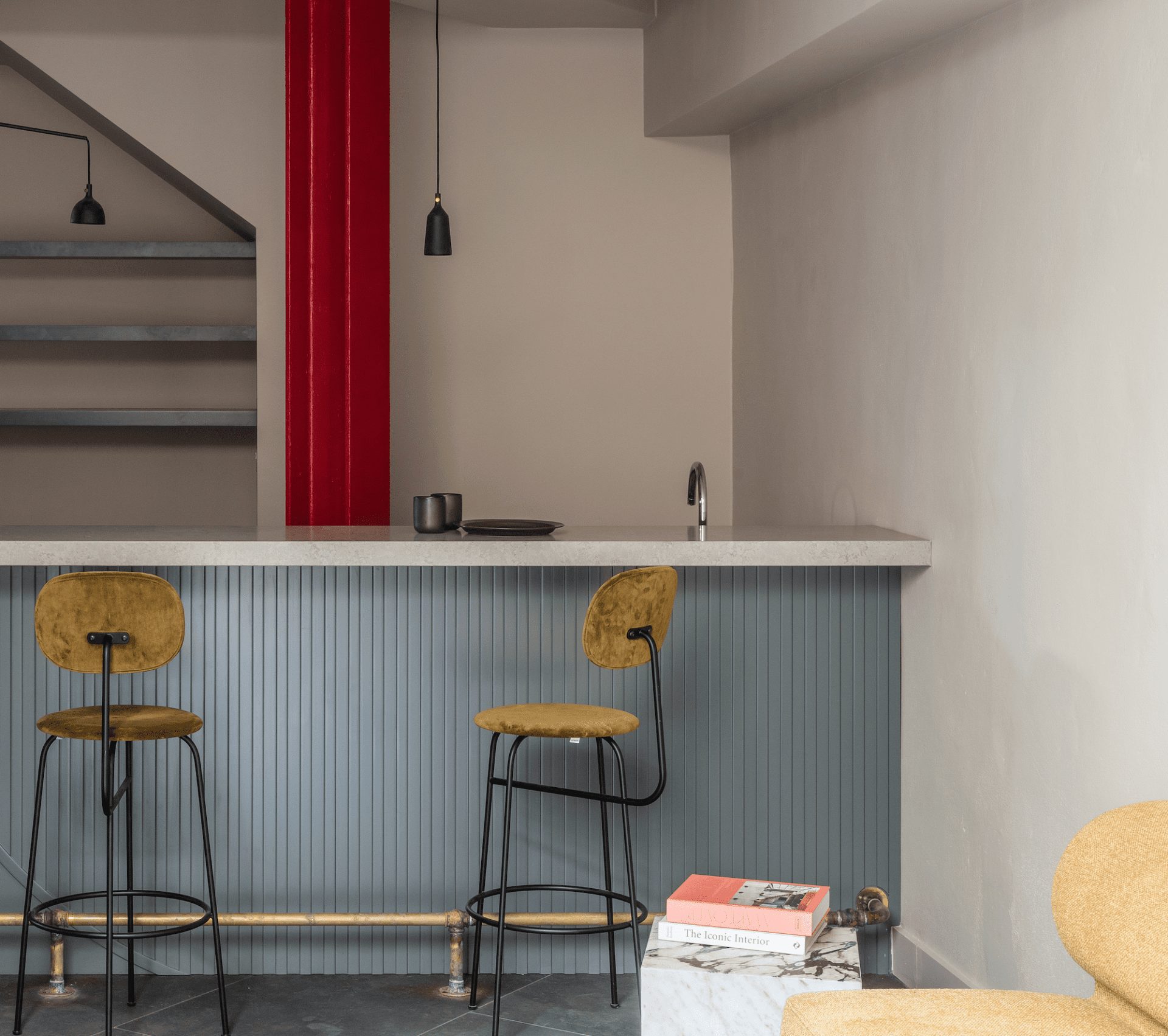 On the ground floor of the Market Building is where various Coalbrook products are playfully displayed whether that's a magnetic board of showers or what Holloway describes as a 'font' of a tap display. If this level is intended as a landscape of chimneys, with casts of Victorian bathroom wall panels in orange and amber resin like 'candy coloured obelisks' says Holloway, then continuing the metaphor of a factory, the basement is intended to resemble a furnace.
More moodily lit, this basement space features two oversized industrial 'boilers' of more tap displays and is accessed via a staircase fashioned from a single block of French limestone by The Stonemasonry Company Limited. This is of a number of collaborators using this space to show off their capabilities. Normally, explains Holloway, the stonemason's work would be hidden behind closed doors in high-end residential schemes.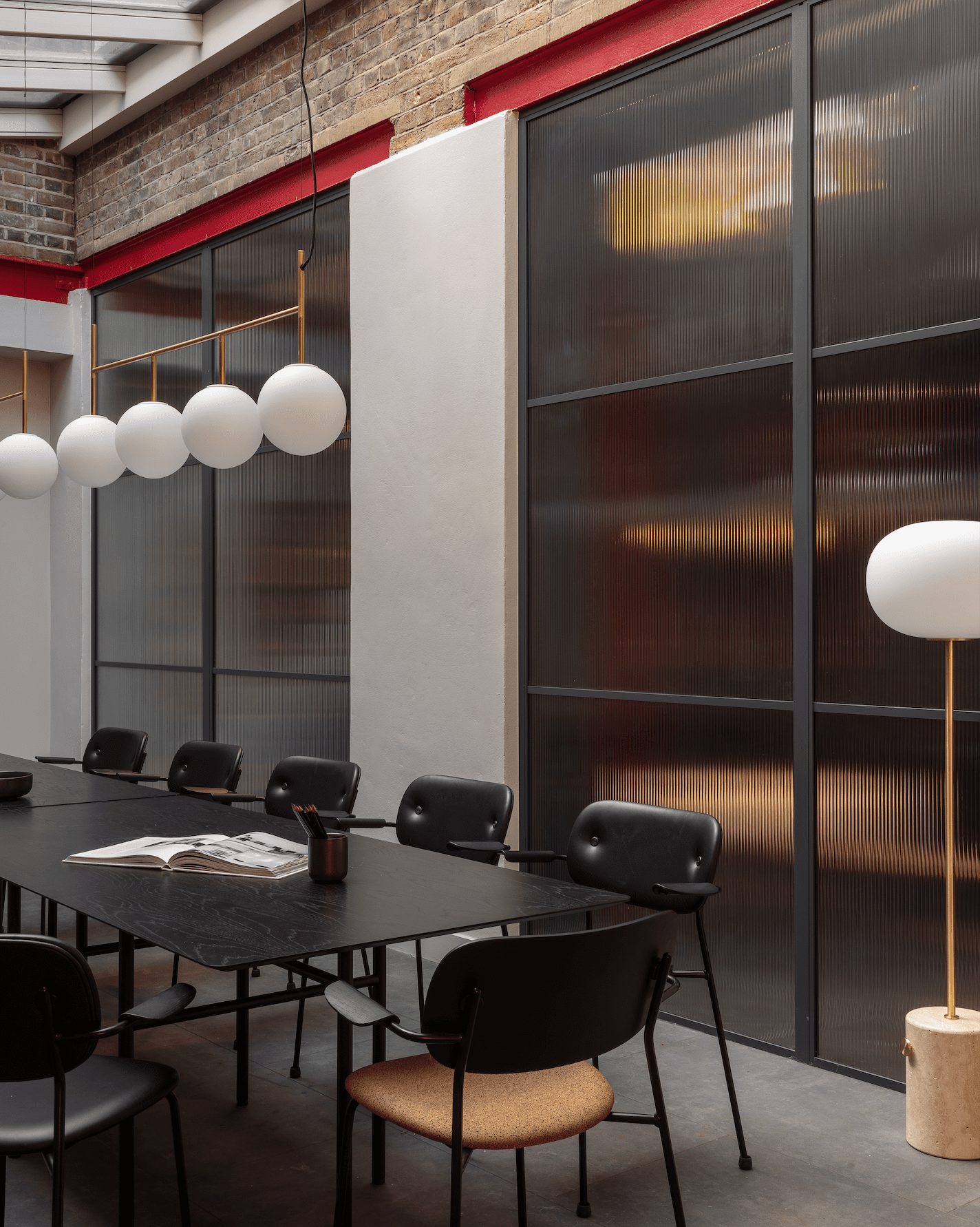 "Their clients would be architects and designers and here they can be more embedded in the industry." Other brands doing likewise include Danish furniture supplier Menu and lighting manufacturer Phos. The Market Building also houses Holloway Li's own office.
There is a compact bar and kitchen area on this level, adjacent to which is a meeting which, Holloway explains, can double up as a function space, for example serving as a private dining area for clients during events such as Clerkenwell Design Week.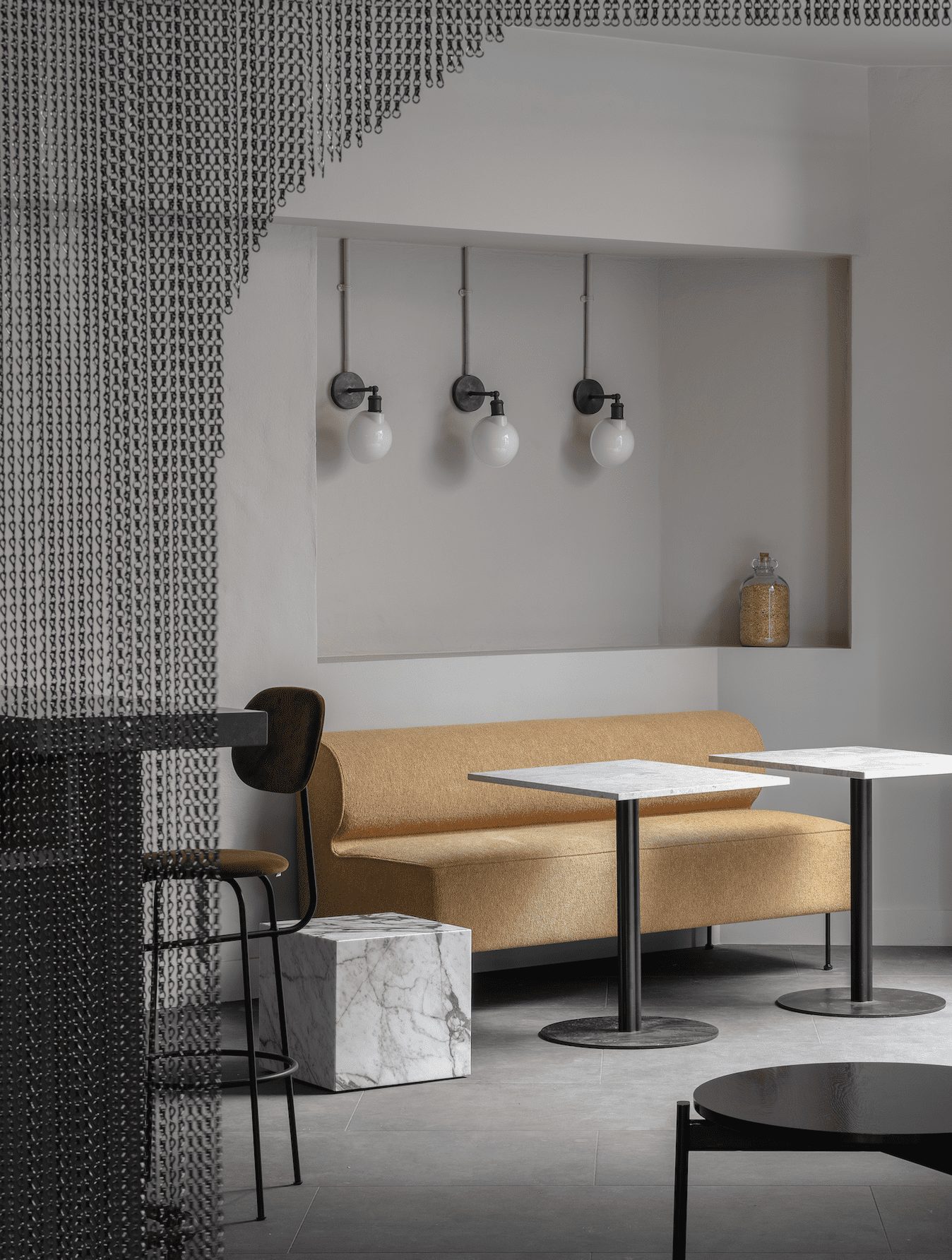 Two upstairs amenity rooms, one pink and one blue give further opportunity for the brands and indeed Holloway Li to break out or meet clients in a 'domestic but comfortable' space.
The design was worked on during the middle of lockdown and perhaps this emphasis on third space, on bringing people together during their working days is indicative of what wasn't possible then due to restrictions. Now, however, the Market Building's time has come.
Images by Nicholas Worley