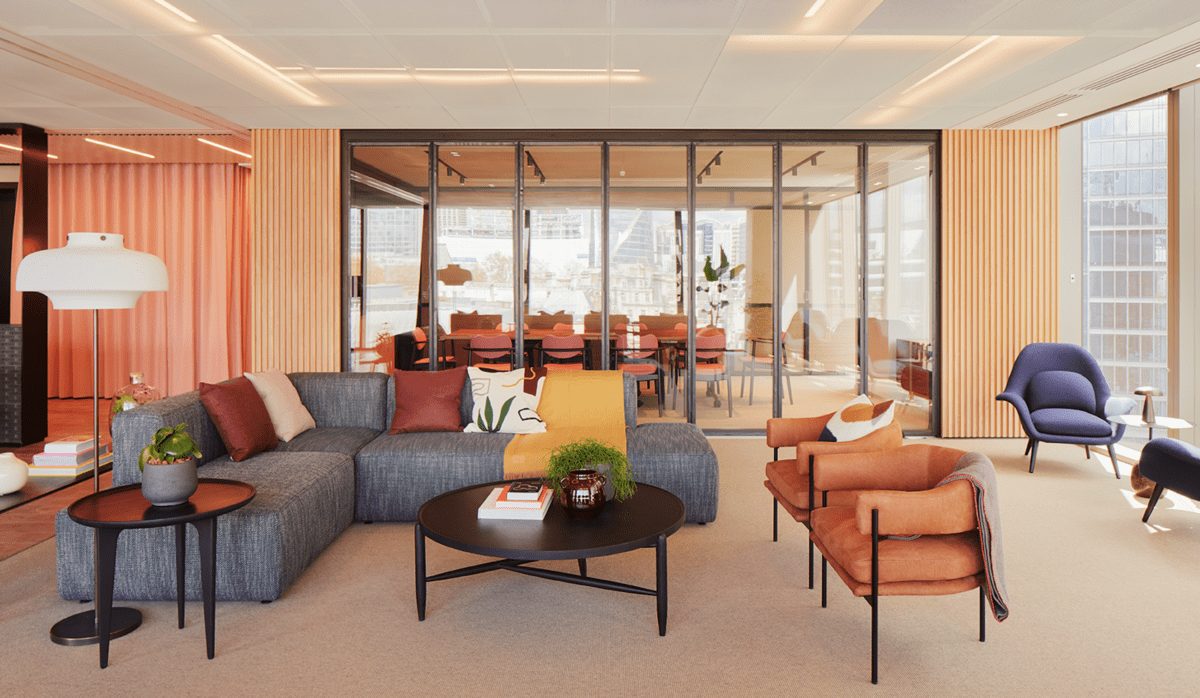 The flexible workplace provider from Landsec, has opened its second location at Dashwood, a boutique tower near Liverpool Street Station
Located within the heart of London's city business district in a contemporary sky scraper, Myo is set across the 6th, 7th, 8th and 9th floors of Dashwood, a newly renovated boutique tower close to Liverpool Street Station and the new Crossrail entrance.
With a total of 35,000 sq ft (NIA), Myo Liverpool Street offers a mix of flexible private offices, meeting rooms and events spaces, complete with stunning City views, carefully decorated interiors to comfort and inspire, and an on-site concierge service.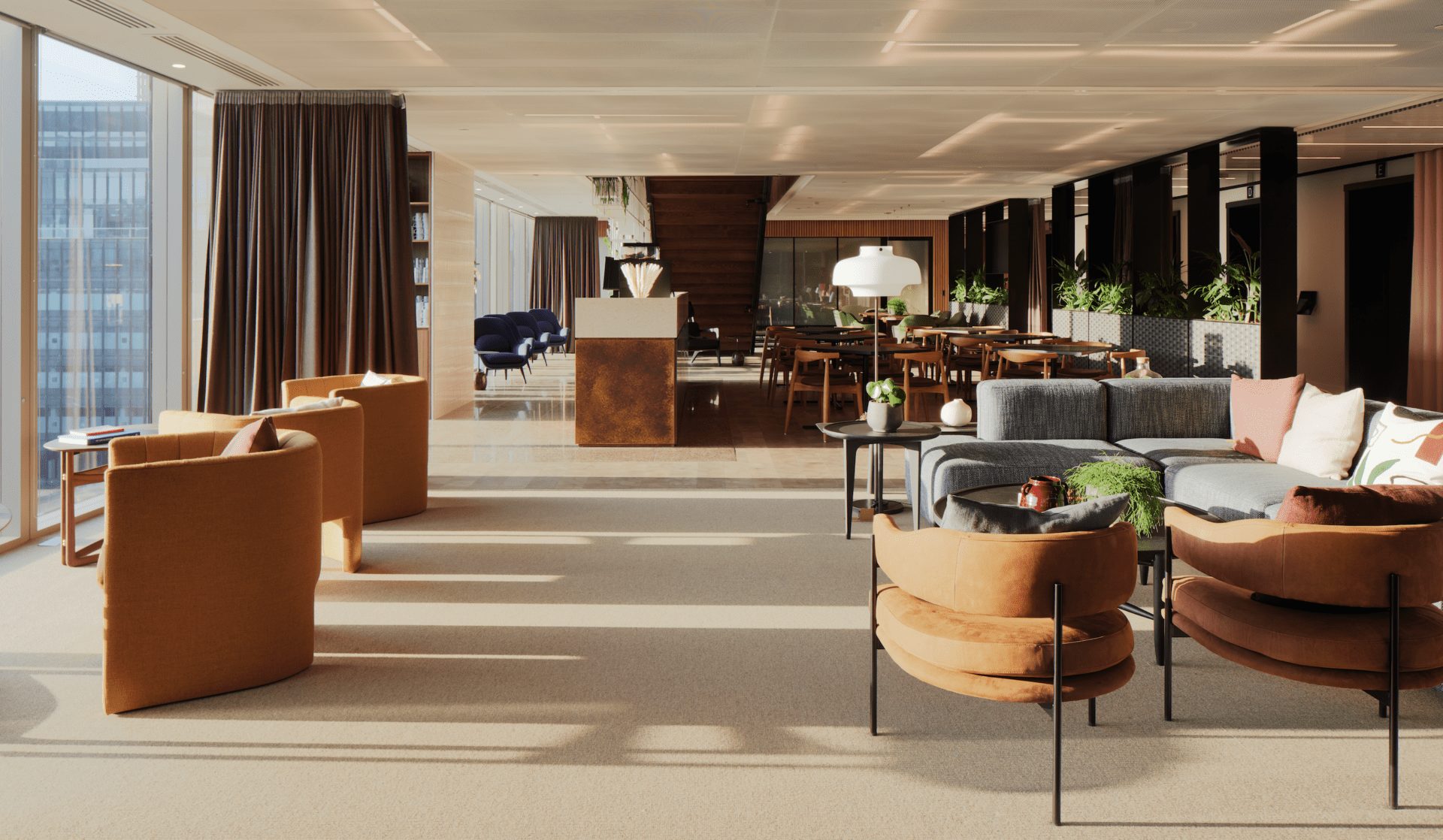 Realised by London-based architecture practice Bluebottle, the team put health and wellness at the heart of the new location, with features including natural light, use of organic materials and generous planting. Thanks to a flexible design, which is suitable for businesses with a headcount of 10 to 100, Myo's workspaces continually evolve in line with new insights and customer-led learnings.
Myo Liverpool Street has already been awarded pre-certification Gold WELL Building Standard accreditation and is on target to achieve full Gold accreditation later this year. WELL is a globally recognised standard which provides the leading tool for measuring health and well-being in buildings. Full accreditation will make Myo Liverpool Street the first flexible office space in the City to achieve a WELL accreditation.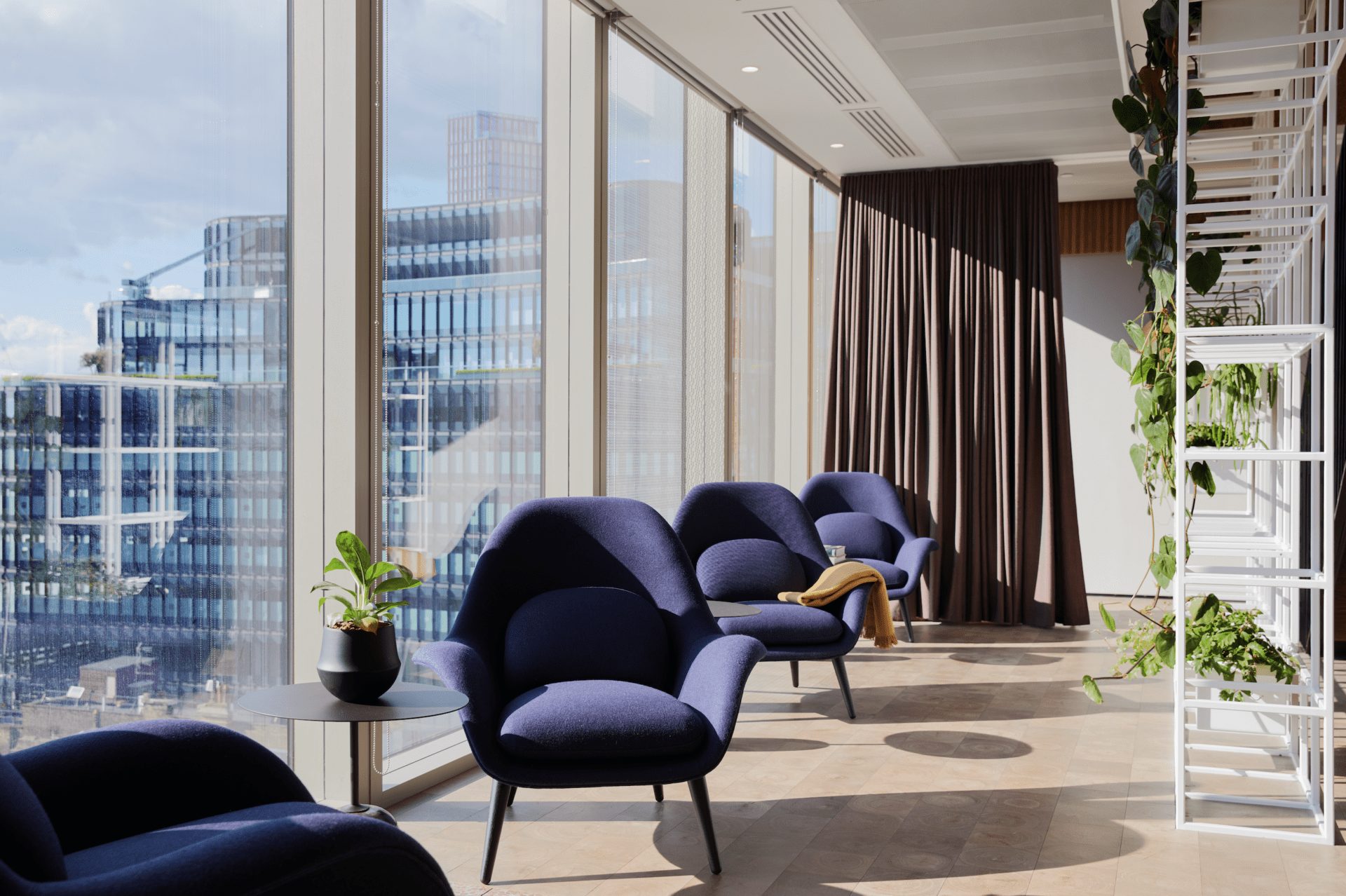 "Businesses are carefully considering the role they want their office to play and we're seeing increased interest in the benefits of flexible workspace", says Oliver Knight, Head of Offices at Landsec. "We are delighted that Myo Liverpool Street is now open and we look forward to welcoming customers into the new space which is designed to support collaboration, engagement and innovation."
"Myo Liverpool Street embodies the very latest expert thinking in office health and wellbeing, and we're pleased WELL have recognised the work we continue to do to build healthy and sustainable spaces. Our focus on enabling businesses to express their brand and culture through customised private office designs, supported by best in class customer service and design-led shared spaces has been a differentiator at 123 Victoria Street and we are proud to now bring this opportunity to customers in the City."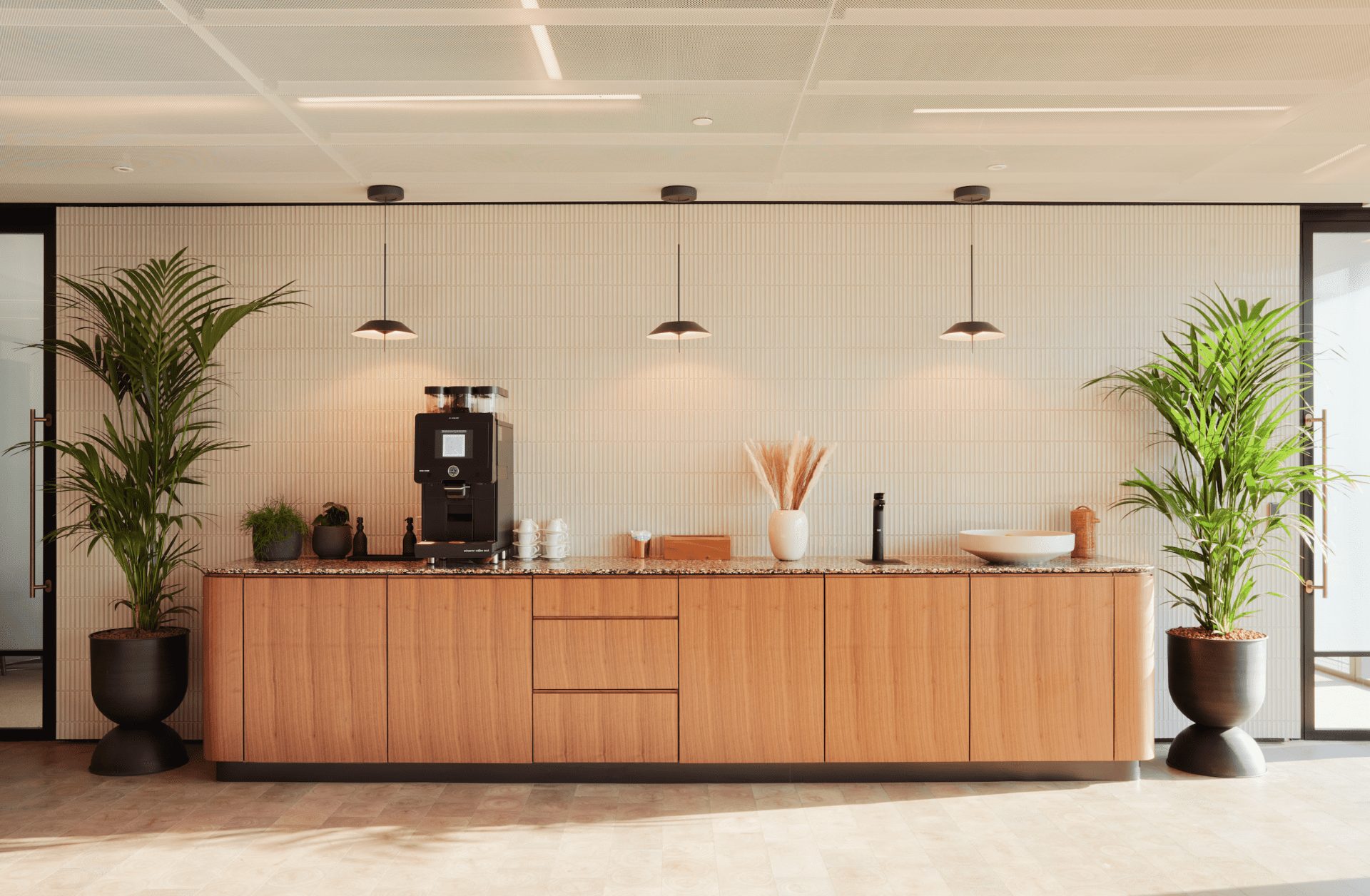 As well as high specification design features, including a feature staircase, Myo Liverpool Street will also offer its members the club-like services and extras that have come to define the experience at the first Myo space, 123 Victoria Street, which opened in 2019. Myo members can access complimentary classes like yoga and meditation along with regularly organised digital and in-person events.
"With the blurred boundaries of working from home or the office, today's office needs to offer so much more", adds Frans Burrows of Bluebottle architects. "Rather than simply a place where we come to work, the office is a hub, a meeting place where we share ideas, spark creativity and select a place to sit dependent on the task in hand.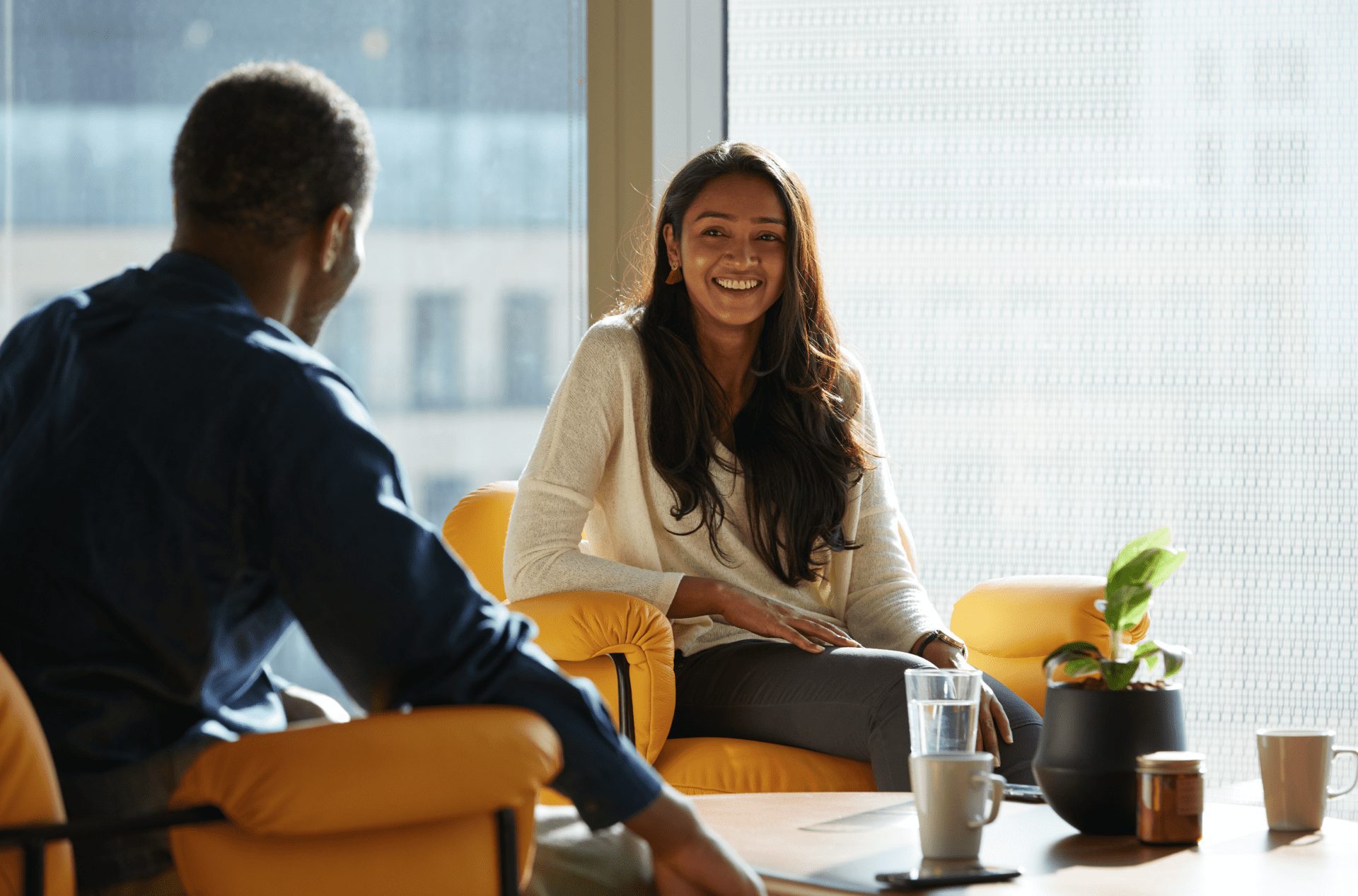 "At the core of the design lies the flow through the space of different working and meeting areas, capitalising on the magnificent views out over the City skyline."
"Comfort, acoustics, biophilia, handpicked furniture, curated artwork and carefully selected finishes are all integrated into this unique and bespoke work environment."
Images by Ed Reeve