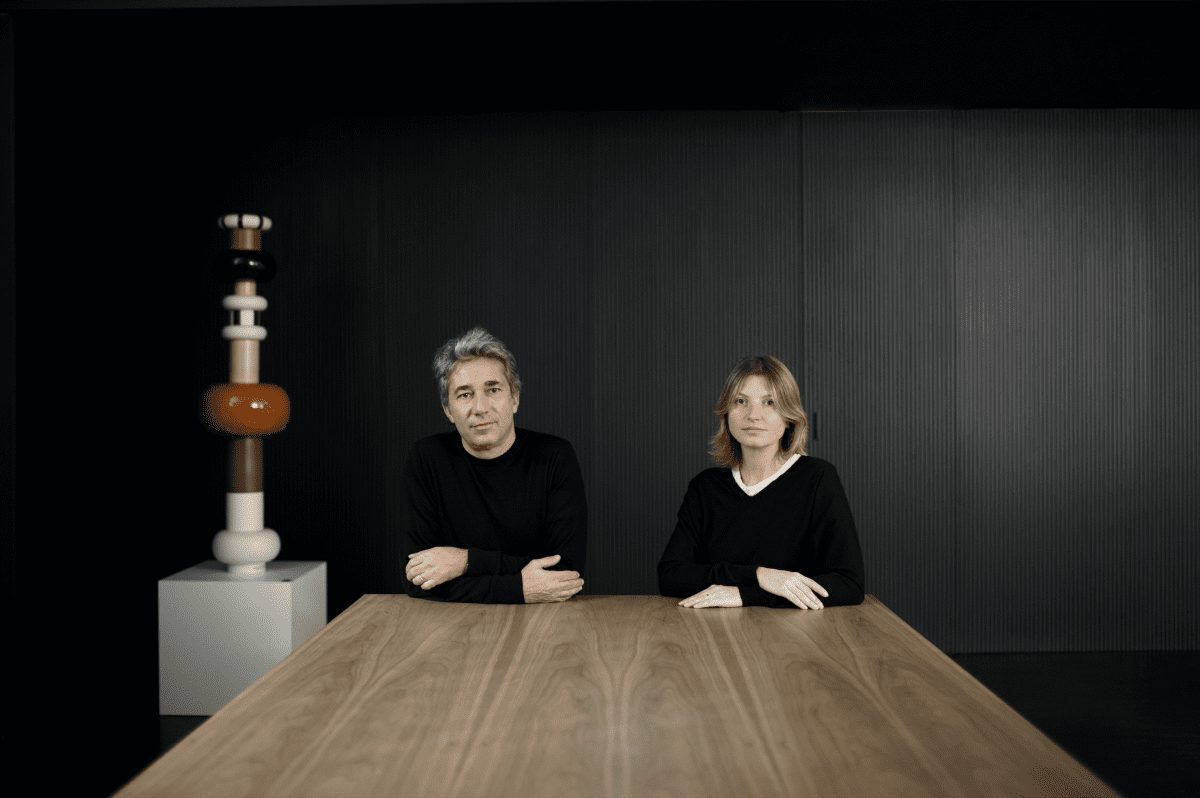 The design studio's elegant workspace in the heart of Brera's Via Fatebenefratelli captures the essence of Italian style
From the great icons of Italian design at Triennale di Milano to the glittering golds of Fondazione Prada, Milan has long been Italy's beating heart of design, art and fashion, acting as the country's cultural and creative trendsetter.
It comes as no surprise then that Leonardo and Marzia Dainelli of Dainelli Studio have relocated their eminent studio from Tuscany to the heart of Brera back in 2018. Its winding streets have long been synonymous with art and design, while its charming eateries are a popular haunt of the city's creative community.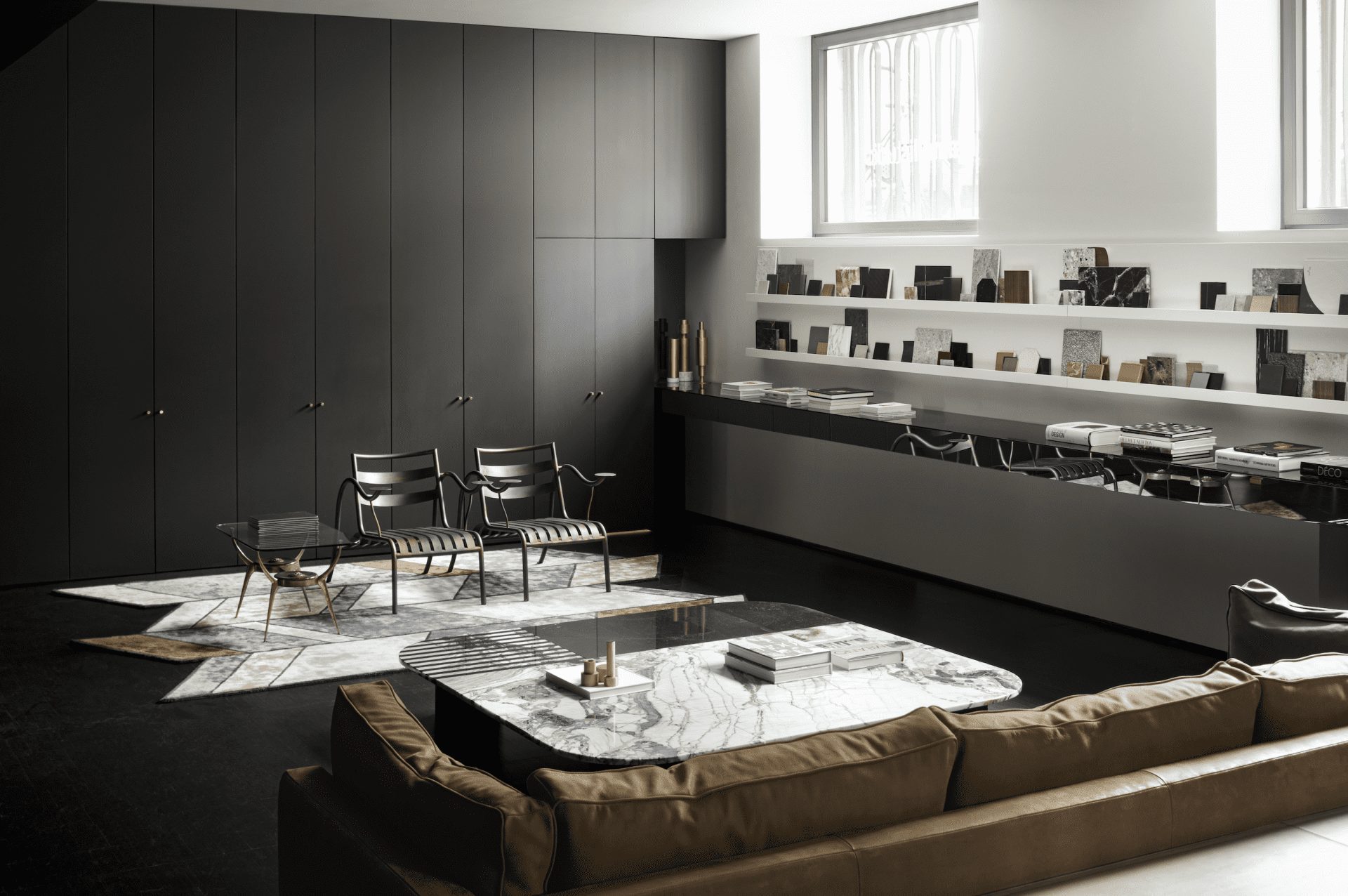 "After many years, we've decided to move the studio to the Italian capital of design", shared the duo. "This is because of increasing workflow – many interior projects and furniture companies are based in northern Italy and the Milan area."
Housed inside a residential block dating back to the mid 1930s, and just a stone's throw away from Gae Aulenti's former studio, the building is steeped in history, with minimalist geometry and an elaborate entryway that makes for an unexpected focal point.
The architecture stands in sharp contrast to the grand San Marco Church just opposite. Widely regarded as one of Milan's most esoteric churches, its neo-Gothic, baroque style is a masterpiece of ancient Augustinian art and culture.
Once inside the studio, the dark-walled interior and tufted-leather sofa create an intimate space that feels both sleek and sexy. The minimalist expanse – a sanctuary for work and relaxation alike – reveals Marzia and Leonardo's polished yet welcoming aesthetic, which is a direct reflection of the pair's hospitable character.
To achieve the refined look, the designers melded black stained ash wood with contrasting textures and hues, such as white marble detailing, to create a cocoon-like effect. Wood and marble are the two key materials used throughout, dear to Leonardo and Marzia's heart and a reference to the rolling hills of Tuscany.
Elaborating on what inspired the textural palette, Dainelli Studio explained, "It's a link to our time spent in Tuscany among marble caves and naturalistic environments." Conceived as a domestic-inspired workspace, and much like Leonardo and Marzia's exquisite taste, the interior is a homage to iconic design, replete with leathers, plush fabrics and an earthy colour palette.
This is combined with bespoke pieces made exclusively for the office by Dainelli Studio, including a tailor-made wardrobe featuring an internal pocket door which leads to a separate office area. Elsewhere, a wall-mounted material library displays the couple's design work, while a carefully curated selection of vintage pieces dotted throughout, adds both depth and personality.
Some of the treasures sourced for the interior include the iconic Totem 'Chocolate' sculpture by Ettore Sottsass (ca. 1995); a pair of vintage Thinking Man's chairs designed by Jasper Morrison for Cappellini (1988), as well as an elegant coffee table by Giò Ponti placed on top of Tanagram, a striking rug designed by Dainelli Studio for Italian rug company Sirecom.
"Normally, we spend the most part of our day in our office", said Marzia and Leonardo. "This is why we decided to create a space that makes us feel a bit like home."
Telling a compelling visual story, Dainelli Studio's office exudes elegance and envelops visitors in sophistication. Proving that dark interiors don't have to be sullen, Marzia and Leonardo use the timeless appeal and drama of dark shades to demonstrate that rich tones can create a sense of intrigue and unexpected charm. We're moving over to the dark side.
All images by Alberto Strada