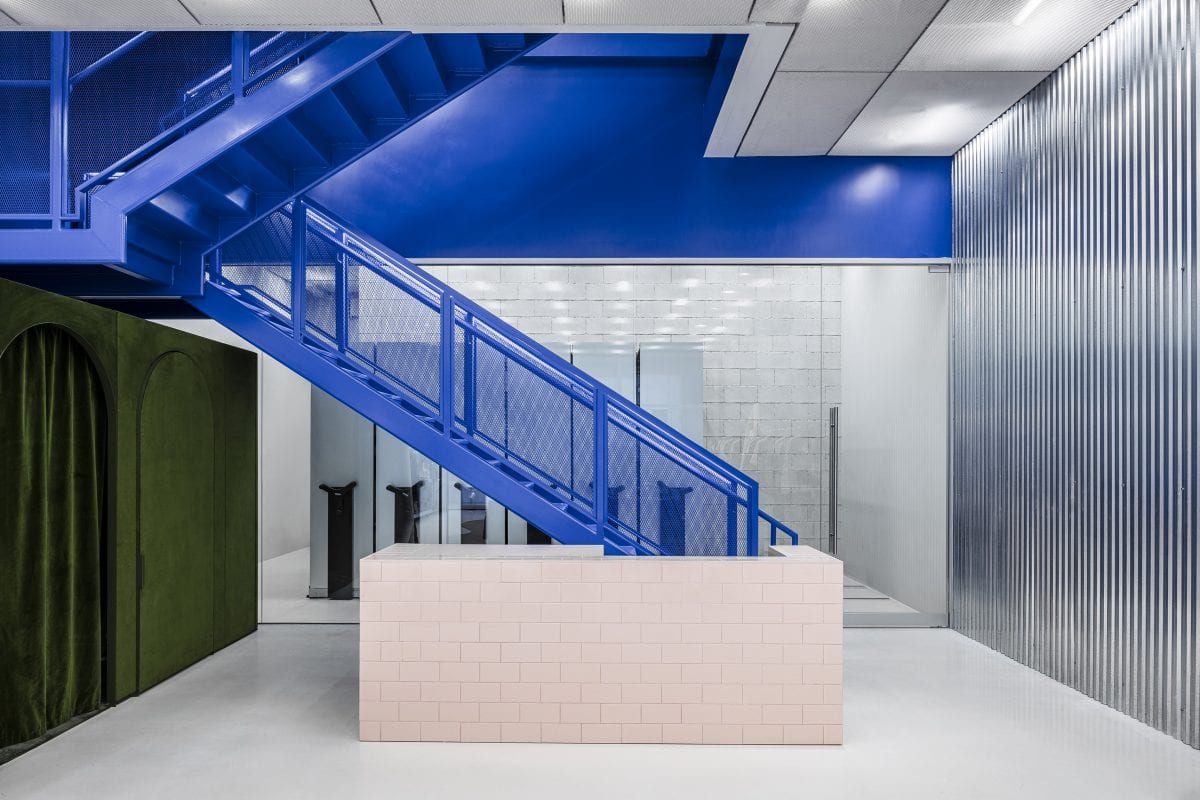 The OMA arm run by Samir Bantal has delivered a bright and industrial retail space with pops of colour for Virgil Abloh's fashion brand
In the heart of Miami's Design District – home to fashion stores, art installations and cultural events – a new flagship retail space for Virgil Abloh's Off-White fashion brand has arrived.
Designed by Samir Bental of AMO – architecture firm OMA's research and design arm – the shop harnesses corrugated metal, concrete, bespoke furniture and a striking blue staircase to create a bright, industrial yet engaging environment.
Set over two floors behind an opaque polycarbonate facade, the 262 sq m shop is intended to explore the idea of the "modern fulfilment centre", giving visitors a physical space for interaction and brand engagement.
Concrete floors, corrugated metal walls, mesh ceiling panels and stainless steel shelving give the space a stripped-back, industrial feel. Elements such as an electric blue staircase, pale-pink tiled desk and a green velvet changing room, however, introduce pops of colour, luxury and personality to the store.
Additionally, there are striped clothes rails in black marquina and white Carrara marble and custom-made furniture from Italy.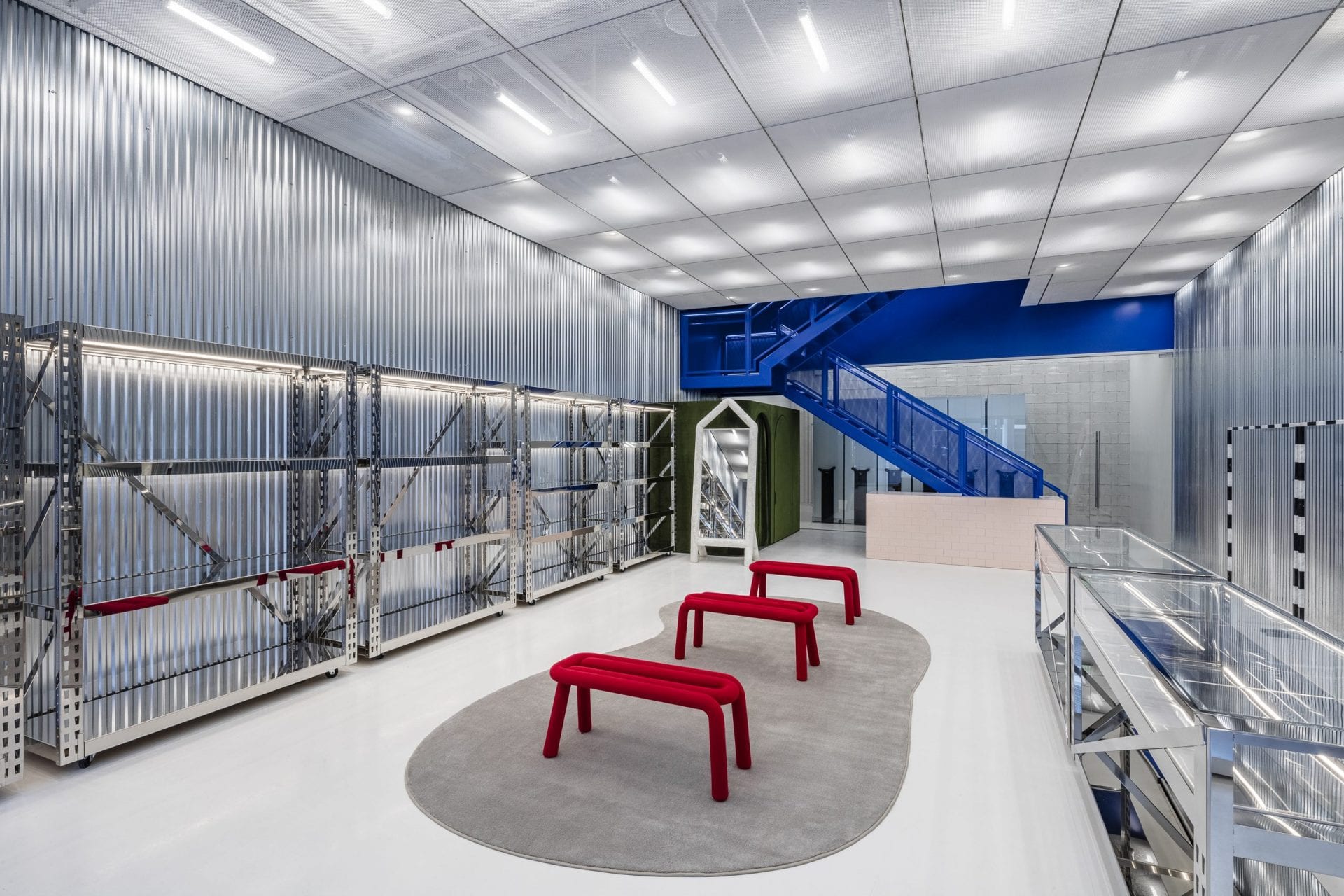 The project features customisable elements and flexible fixtures that can transform a retail floor into a multi-use event space. All of the shelving and cabinet units feature wheels, for easy rearrangement.
The collaboration between Abloh and AMO represents an ongoing dialogue between the two that originated when Bental designed Abloh's first solo exhibition Figures of Speech, at the Chicago Museum of Contemporary Art (MCA) in 2019.
"In a time when we're able to fulfil many of our needs online, the question arises: what is the relevance of a physical store?" asks Bental. "For the Off-White Miami store we developed a flexible space that literally pushes shopping back and makes way for the cultural events that define Off-White's aura in the Miami Design District."
All photographs copyright Off-White