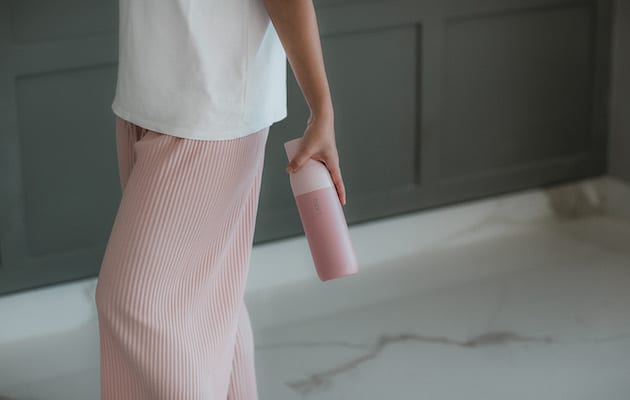 |||
Workspace personal trainer Dan Brathwaite explains why it's best to keep well-watered at the workplace
LARQ Bottle Collection
The need to be efficient while we work is something we can all relate to. Whether it's meeting a deadline, closing a sale, or completing a project, much of our day is spent juggling tasks. Staying on top of our workload can be a constant balancing act, and sometimes we have to prioritise one task over another.
LARQ Bottle Seaside Mint
In a very similar way, when our body experiences dehydration it makes sure essential cells stay hydrated, often at the cost of damage to less important ones, causing us to perform less efficiently. Dehydration can cause serious symptoms such as headaches, fatigue, lack of focus, dizziness, and in some severe cases, fainting.
LARQ Bottle Granite White
While we know that drinking water is important for our wellbeing, but it can sometimes feel like a task we rarely prioritise, especially if we're constantly busy or on the move. Larq, a San Francisco-based company, hopes to make staying hydrated easier with their state-of-the art bottle.
LARQ Bottle Himalayan Pink
"We know that pure water on-the-go and stinky bottles are the two primary pain points affecting one's adoption of reusable bottles," says Justin Wang, Co-founder of LARQ. "LARQ's proprietary UV-C LED technology is integrated into a beautifully designed product that delivers pure water from a self-cleaning bottle, and directly addresses these complaints."
LARQ Bottle Monaco Blue
How do you know when you're dehydrated?
Thirst is one of the biggest indicators that you need to drink more water, as well as loss of appetite, dry mouth and feeling cold. Another indicator is a trip to the toilet; if your urine is dark in colour, it's time to drink some water! By keeping a bottle of water in sight you're more likely to remember to stay hydrated.
LARQ Bottle Obsidian Black