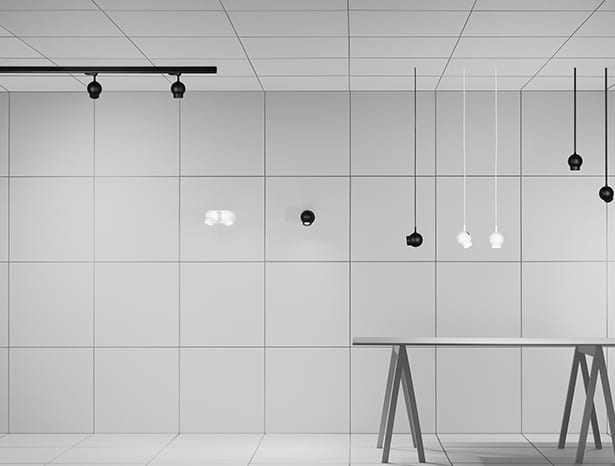 |||
"We go to work to meet people and share ideas, not to sit at a computer," says Henrik Clausen, head of research with the Lighting Academy at Fagerhult, a Swedish manufacturer which has worked with the likes of former OnOffice cover stars Form Us With Love. "It means so much to humans to look at each other, 80% more information flows between us."
Lighting can help with this, he adds. "When you are working [on your own] you have a cool, powerful light and then when you have a warmer light, you can talk to your colleagues." Fortunately technology advances means that to switch the colour temperature from a stimulating cooler shade to "a lot warmer light that resembles sunrise" does not necessarily mean a raft of different fixtures and fittings but can be as simple as a swipe of a smartphone combined with a smart lighting system.
"The trend that we are seeing, particularly among 28-35 year olds, is they want much more customisation." Just as you can adjust the settings on your task chair or go from sitting to standing at your workstation, so the individual can adjust the lighting in an office environment.
Restaurants have long used lighting to set the tone of the dining experience and the way retail outlets are lit can help to signal different seasons on a shop floor. In the same way, workplaces can transform the mood too.
A recurring theme in lighting is, of course, energy-saving. This is where LEDs have found favour. As Clausen says: "The next step is control systems, which are going to be much more powerful over the next five years." He says offices must strike a balance between having energy, and therefore money, (by using motion sensors to detect when people are still working in a building for example or flicking the off switch altogether) and "people feeling comfortable and safe": so the lone office worker pulling a late shift doesn't feel figuratively and physically left in the dark.
In the UK we often hold the Scandinavian approach to lighting as a shining example, so what does Clausen think they do better? "We talk a lot in Norway, Sweden, Denmark about vertical lighting," he says. Where in the UK we're mostly focused on lighting being recessed in the ceiling, in Sweden lighting has a greater variety of sources, uplighters and pendants. "There's an awareness of the need for ambient lighting."
UK workplaces could learn a lot about lighting from their Nordic counterparts, says Fagerhult Lighting Academy's head of research