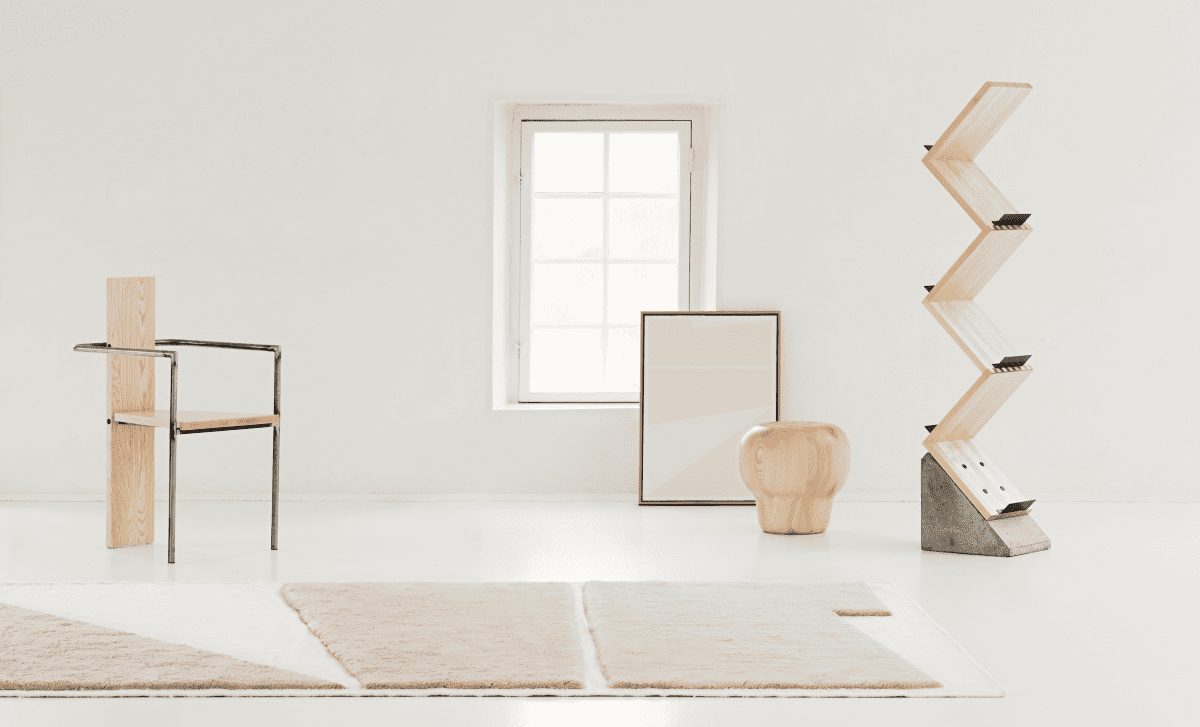 Transform your home office by injecting colour and texture with one of these 6 rugs
Whether you've transformed your kitchen table into a workspace, or you have a designated area for work in a garden office or studio, creating a home office space that comforts, motivates and inspires creativity is key to both productivity and wellbeing.
If you're looking for an inexpensive way to update your work environment, try injecting a burst of colour and texture using a bold, design-led rug. Read on to discover a selection of eye-catching rugs that promise to create warmth and softness underfoot, as well as add personality and style to your workspace.
1. Knotting Knitting by Ana María Gómez
Created by Colombian designer Ana María Gómez for digital gallery Adorno, Knotting Knitting reflects Gómez's eclectic style. Crafted from Merino wool and viscose, the rug is constructed with filled bands, all knitted, forming a rhythmic combination of colours and uneven lines. The versatile design allows it to be reshaped in various ways and as needed: to sit, sleep – if you're in need of a quick lunch-time nap – read or lie down as it is made to adapt to your body. We particularly love the coral and green colour combination, ideal for creating a vibrant interior look that feels uplifting and warm. adorno.design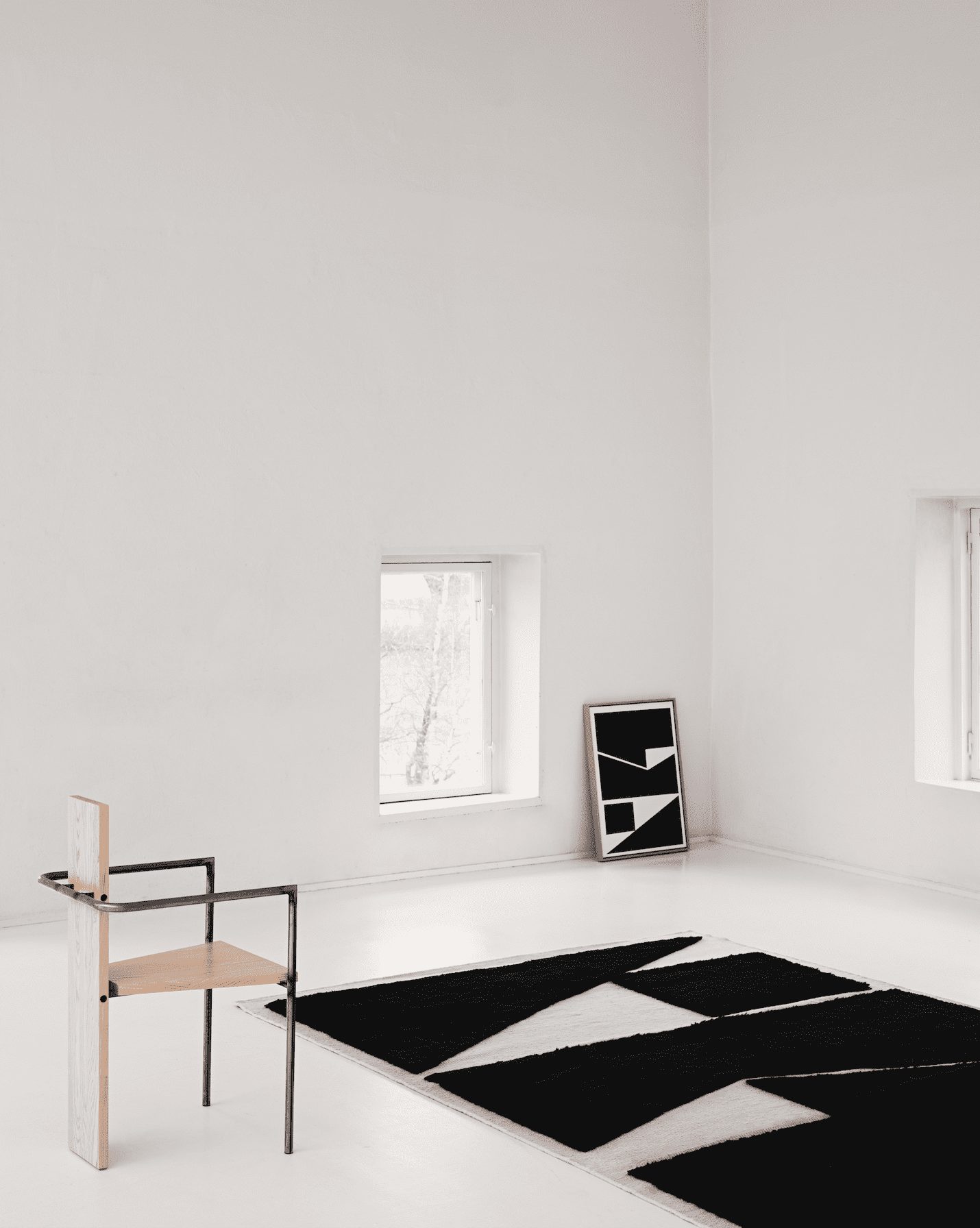 2. Art on Rugs by Carsten Beck Nielsen and Nordic Knots
Stockholm-based family firm Nordic Knots has joined forces with Danish artist Carsten Beck Nielsen to unveil a new collection of hand-knotted wool rugs, Art on Rugs, launching next month. Consisting of two works of 'walkable art' based on Nielsen's works – Untitled 01 and Untitled 02 – the collaboration aims to inspire new ways of experiencing art in the home. The geometric shapes come in a muted colour palette that promise to stand the test of time in a variety of spaces, whether home office or living room. Pair it with a natural material like plywood to add warmth and texture. The new collection will launch on February 16th. Featured here is Untitled 01. nordicknots.com
3. Lucia by FLOOR _ STORY x Child Studio
Inspired by the bold colours and geometric shapes of the Bauhaus movement, Lucia is the result of a collaboration between East London's edgy rug dealer FLOOR_STORY and Shoreditch-based Child Studio. Featuring soft curved shapes and gradients in vivid shades of aquamarine, ruby and violet, set against a deep black backdrop, the duo's collection consists of 6 rugs, each named after one of the female artists and designers who were central to the development of the Bauhaus. Choose Lucia to add colour and pattern to rooms that feel a little drab and watch workspaces transform in an instant. floorstory.co.uk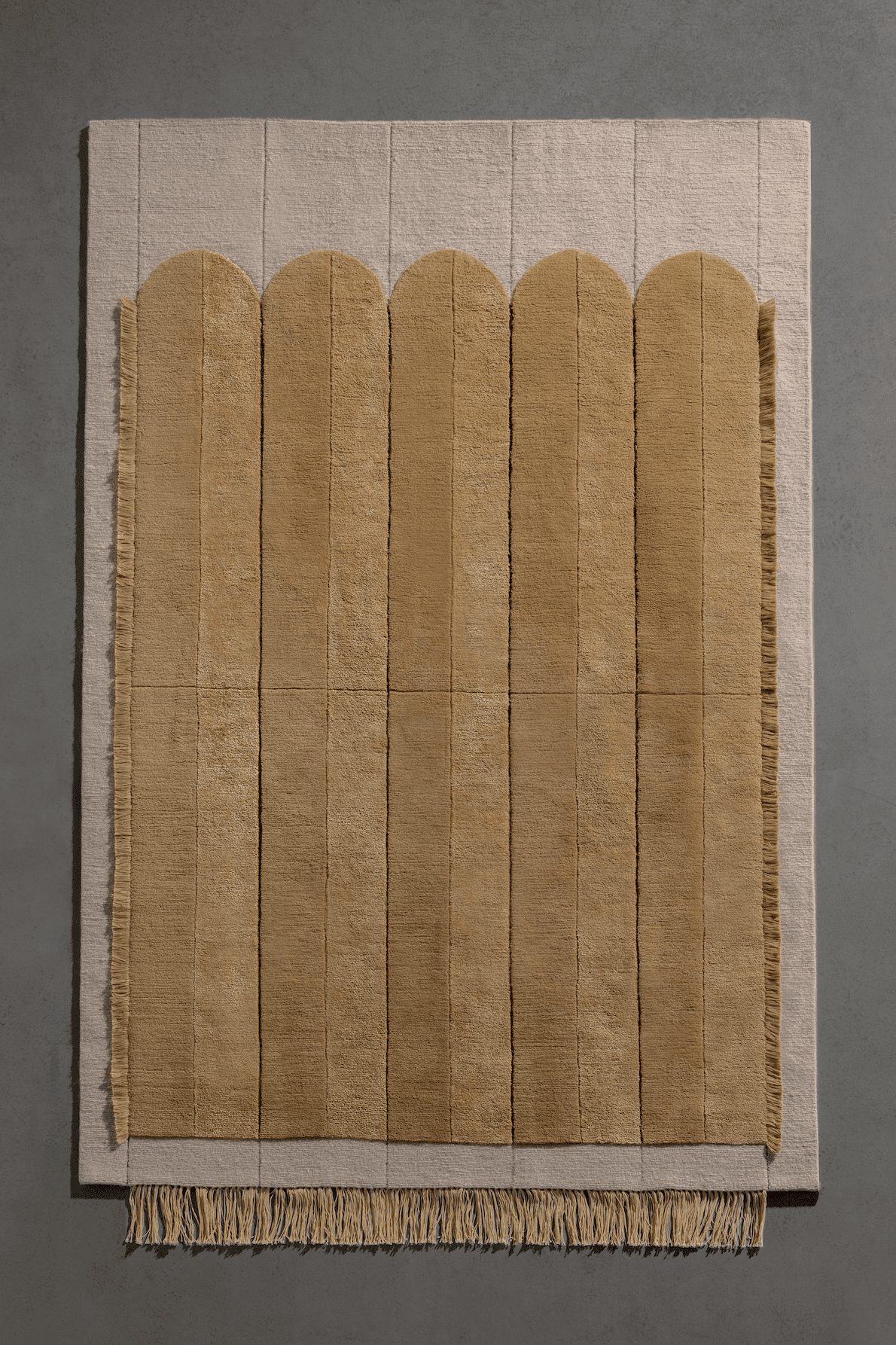 4. Volta by A. Vetre
Hand-knotted in Nepal and dreamed up by Giulia Ferraris of design studio A. Vetre, the Volta rug is inspired by the visual memories and chromatic harmonies of far-flung Mediterranean lands. Made using Himalayan wool and linen, soft yarns and rough surfaces are carefully combined to create a multilayered effect, using traditional Tibetan knot techniques. Bring underfoot comfort to your workspace by combining Volta with a soothing colour scheme of warm neutrals and pastels. adorno.design
5. Tapis rug by Hay
Perfect layered over concrete flooring or rolled out under a desk, Tapis by Danish design pioneer Hay adds an elegant touch wherever it is placed. Conceived by Swiss-French designer Julie Richoz, the flat-woven rug is made from a blend of natural jute and cotton, reinforcing its handcrafted appearance. Ideal for kitchen workspaces and family homes, the rug features a non-slip backing that preserves the shape and minimises the rug's movement. hay.dk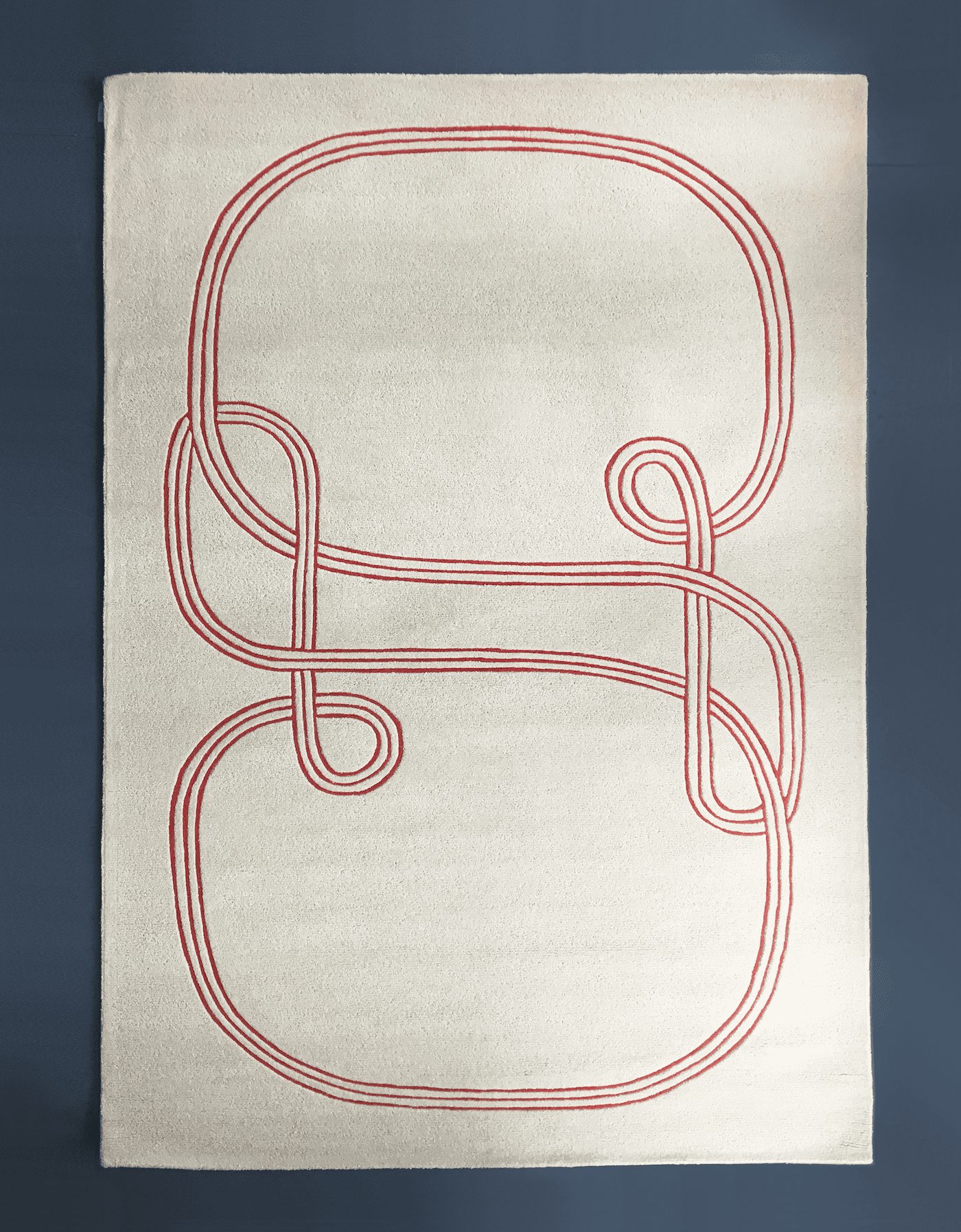 6. Boucle Rug by Samuel Accoceberry
Paris-based designer Samuel Accoceberry created the Boucle rug following a series of research drawings around interlacing and loops. Forming a part of his personal quest for inspiration, through drawing and other ways to stimulate his projects, a selection of Accoceberry's drawings were exhibited by The Art Design Lab gallery at Christie's Paris back in 2017. Boucle, produced in Nepal using Himalayan wool, is the first of a limited edition of 12 pieces, making it ideal for those looking to elevate their home office to new heights. adorno.design
Top image: Art on Rugs, Untitled 02, Nordic Knots, launching February 16th 2021