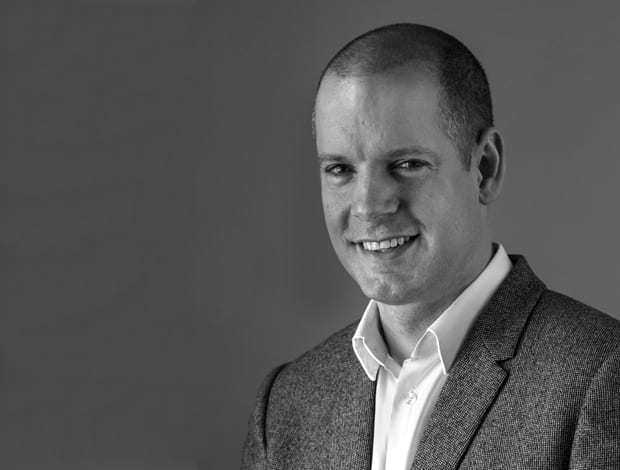 ||
Open plan, cellular or cubicles? While open-plan layouts in the workplace have captured the zeitgeist, today's businesses need a much more nuanced approach, says architect Ben Adams
Take a look at office design over the last five years and you might easily conclude that open plan is the only layout, especially for a forward-thinking business, of any size or type. And yet renewed interest in the once-hated cubicle – and a desire for peace, privacy and seclusion – might lead you to think that a cellular layout or a 'cubicle farm' is equally relevant.
The modern open-plan offices inhabited by the likes of Google or Mozilla suggest that one needs a variety of quirky spaces in which to work: 'cafes' give way to bike parks, pods, sofas and shared desks. And yet these spaces have formed a new orthodoxy in which one might thrive, or perhaps feel stifled by the uniformity of a design ethos that used to be novel.
The Guardian has opted for a more conventional (and actually more common) route, with large areas of open-plan hotdesks leavened by breakout space, kitchens, meeting rooms and so on.
The success of the open-plan office space has not yet been properly interrogated at different scales, to see if the informal and productive creativity of the original 'loft' model, (where a small business might occupy a single room with a few desks and a table to meet at) can survive at a scale of, say, 200, or even 1,000 desks.
Staff at The Guardian hint that large banks of hotdesks can alienate staff and limit effective team working, even though they are a very efficient way of using limited space.
In large architectural practices, staff are split into teams that work on certain projects. Such teams need a mini-office with meeting spaces, areas to relax and rooms to concentrate or present in.
The London offices we designed for Feilden Clegg Bradley Studios are on more than one floor, to allow teams to thrive in smaller-scale spaces with enough variety to suit their rich mix of projects, and include a shop front, gallery, canteen, meeting rooms, kitchens, office space and a lounge.
We are currently designing a workplace in Victoria for research firm Informa that follows a similar model, breaking down a larger space to allow smaller open-plan areas to thrive rather than overwhelm.
The truly cellular office is perhaps limited to those companies that value privacy above other considerations. In designing a building for the BFI, we found that the accounts and legal departments were most attached to their individual offices and lockable doors. And yet the private rooms in which one can concentrate without distraction are valued very highly in our own studio, as staff seek different spaces to work in at different times.
The traditional cubicle, invented by Robert Propst and George Nelson at Herman Miller, was, eventually, a runaway success. However, it has become unfashionable as a space-planning device, and is now supplanted in part by more complex furniture. Vitra demonstrates this best with its own offices near Basel.
A large warehouse designed by Grimshaw Architects, it is filled by a raised dais on which an orgy of delightful furniture unfolds across the floorspace. The Vitra staff work here, and of course it is a lovely environment, but it is somewhat lightly inhabited for the typical urban office space.
So, which is it – open plan, cubicles or cellular? Certainly the open-plan office has captured the zeitgeist, and yet we are seeing its evolution (led by employee demand) into something richer and more complex. Something that takes on some of the characteristics of the open-plan office, the cubicle farm and the cellular office in order to create the variety of spaces that modern businesses need.
The key message is that you need to look after your staff by creating different ways for them to work – and that means we need an entirely new model for offices.