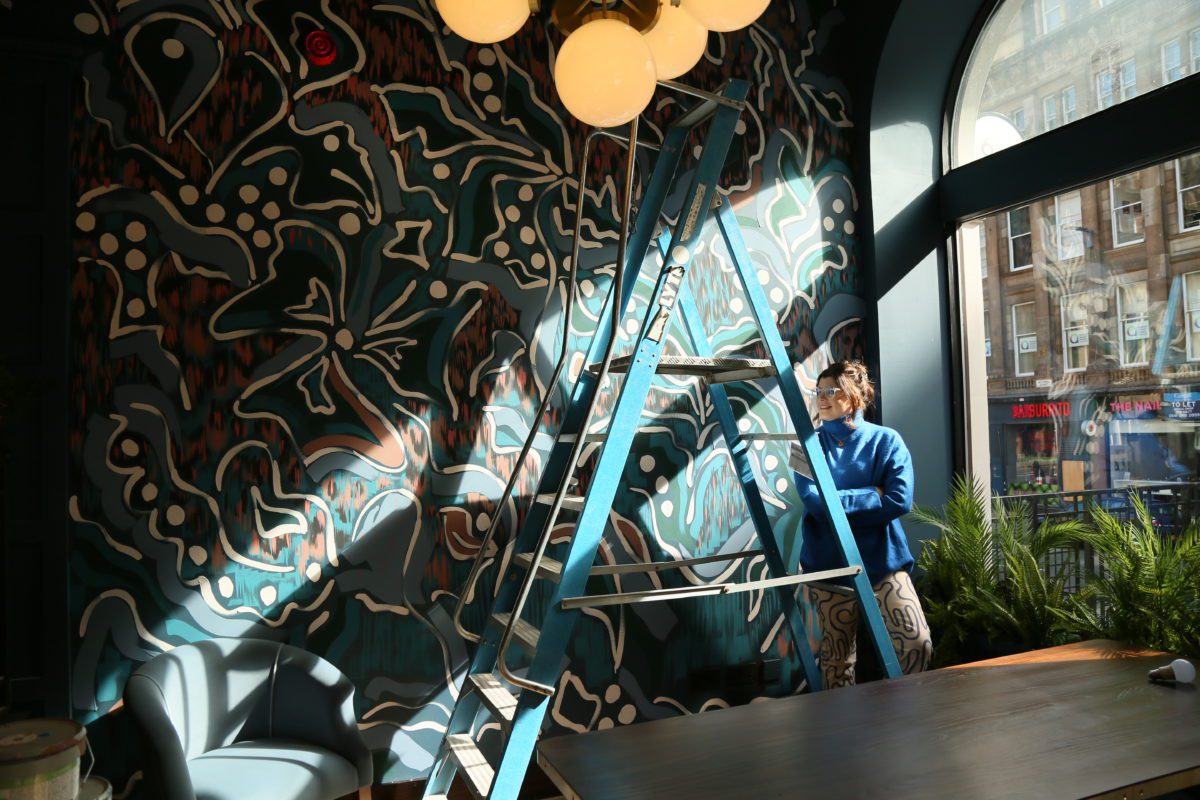 Roddy Clarke shines a light on the emerging talents, designers and makers to watch from around the world
Catching the eye of the industry from the moment she graduated, textile and interior designer Charlotte Beevor is going from strength to strength. After studying Printed Textiles and Surface Pattern Design at Leeds College of Art, she went on to win 'New Designer of the Year' at the New Designers graduate show in 2014 and was also selected to be part of Texprint – a charity which chose 25 of the best textile designers in the UK to exhibit work in both London and Paris.
This opportunity led to Beevor working with Lululemon and launching a variety of brand collaborations with Surface View, Sofa.com and Hillary's Blinds. Simultaneously, Beevor also began passing on her knowledge as a guest lecturer at a variety of institutions. Earlier this year, Beevor appeared on Interior Design Masters which gave the opportunity for her style and passion to be seen on a wider scale publicly and has since progressed further in her journey towards interior design.
Speaking of how she merges art and design, Beevor states painting makes up the core of her design background and is her first love. "For me, both worlds can be similar in terms of process," she explains. "There are so many transferable skills that can support other elements of design like being good with colour, composition, trusting your instincts, and being able to lay out motifs and shapes in your head." Beevor also comments how creating her own artworks has encouraged her to develop a unique perspective and has instilled confidence in her own ideas rather than copying others.
Read more: Ones To Watch: Joe Armitage
When discussing her work as an interior designer, Beevor reveals how she uses her sentimentality to inspire each project she undertakes. "I believe in using heirlooms as a starting point for a client's scheme if it is appropriate," she says. "These can be paintings or ceramics and the colours or textures often inform the interior design." Looking back over her time on Interior Design Masters, Beevor rose to the challenge of the deadlines of the TV world, despite it presenting unrealistic timeframes and budgets.
"The show gave me a fantastic opportunity to put my transferable skills into action very quickly," she comments. "I loved taking my surface pattern thought process and transferring this to interiors, it meant I could create really interesting 3D surfaces to elevate the rest of my room design. Now it excites me to be in a position where, if I was commissioned to design a home or hotel, I can design everything from the wallpaper to the fabric designs throughout the entire space."
Beevor is also one half of the new textiles brand Studio Janettie, which she set up in partnership with fellow contestant Micaela Sharp. This, alongside a series of restaurant murals and a painted ceramic tableware collection, are just some of the exciting works which Beevor has in store. Sticking to her core values of longevity, sustainability, and her love for painting, Beevor is set to be bringing her own unique flair to the industry for years to come.
Images courtesy of Charlotte Beevor