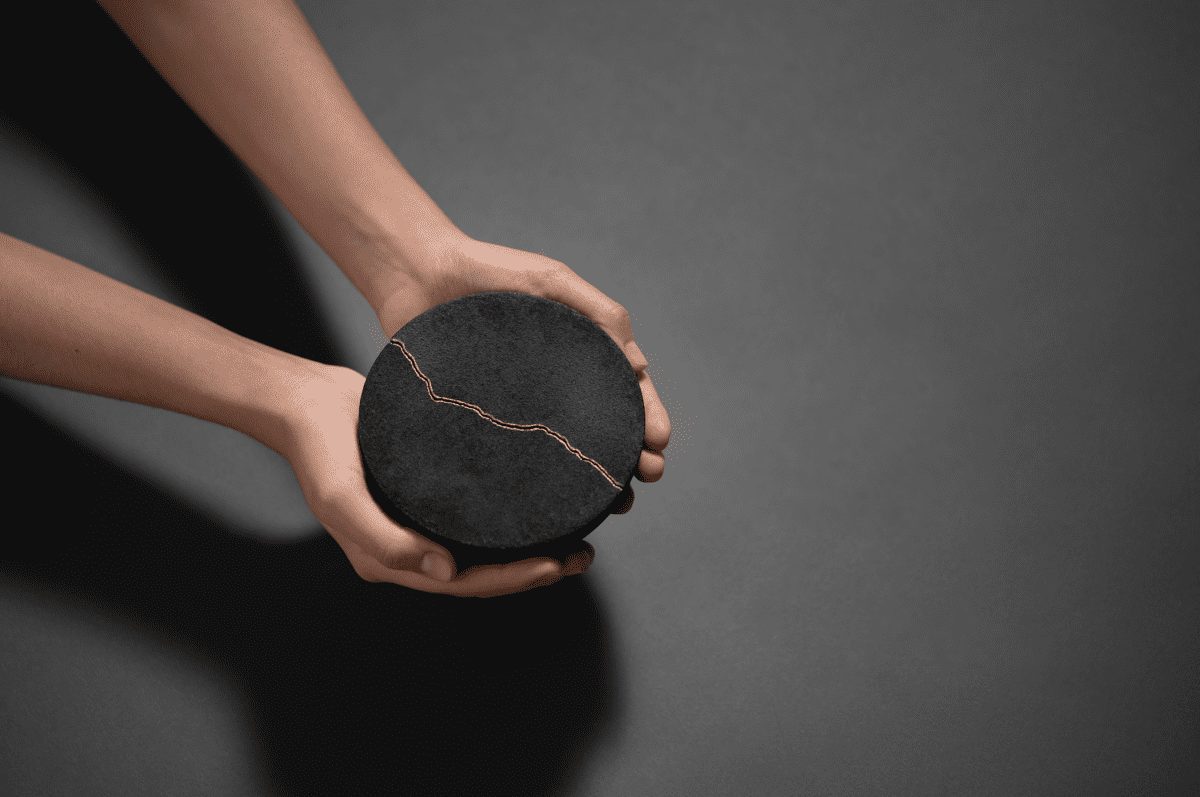 Teno, the highly anticipated launch from award-winning lighting luminaire Lumio, is the latest product release by founder Max Gunawan
Following on from its popular book lamp, lighting design studio Lumio has just launched a Kickstarter campaign for Teno, a portable speaker that creates a new way of experiencing sound and light.
Embodying a few things at once, on its surface Teno is a beautifully crafted bowl sculpture made from natural sand. When cracked open, however, it comes alive; revealing soft, warm light that can be adjusted with a simple tap. When fully open, it is a speaker, releasing a rich sound that can be controlled through touch.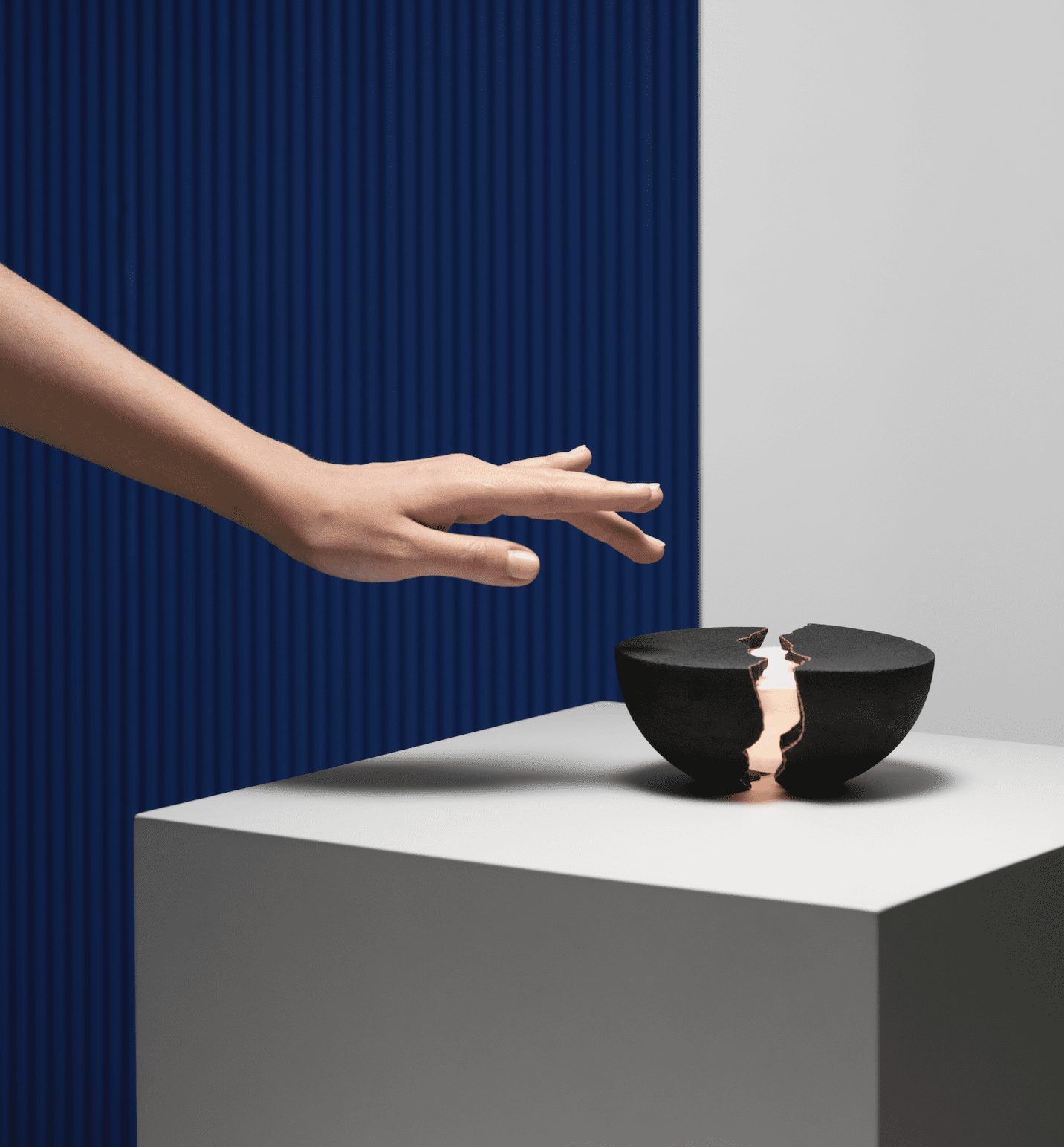 Inspired by nature, the speaker is crafted from cast resin and natural sand, while the delicate kintsugi line, has been drawn using gold paint.
"This project began with a walk in the forest. On this day a few years ago, I found myself surrounded by the sounds of nature, birds chirping and water streaming in the distance – without seeing where they were coming from. It felt magical. I went home and got to work", explained Lumio founder Max Gunawan.
Designed to delight and surprise in equal measure, the speaker comes alive with intuitive finger gestures, and to turn it off, users can simply piece the object back together.
"I set about creating a speaker that employed a similar magic, hiding the source of its sound", said Gunawan. "I found myself inspired by kintsugi, the Japanese art of piecing together broken parts rather than throwing them away. The technology is unexpectedly revealed as you break the object and piece it back together."
Teno arrives in two finishes – Arctic White and Lava Black – to suit a variety of interiors and tastes. The classic shades have been chosen for their timeless and enduring appeal, developing the kind of patina that will promise to make Teno even more beautiful over the years.
"I want to break the cycle of yearly upgrades and obsolescence", shares Gunawan. "I want to focus instead on delight, and beauty, and quiet joy – that feeling that I get when I drink my morning coffee from an old ceramic cup that's only gotten more beautiful over time."
Designed to connect, Teno is far from being another distracting piece of technology, but rather, a unique object that allows users to connect with their environment in a new way. Its radiant light, creating a calm and tranquil atmosphere, is something we could all use more of right now.
For more information visit kickstarter.com and hellolumio.com
All images courtesy of Lumio