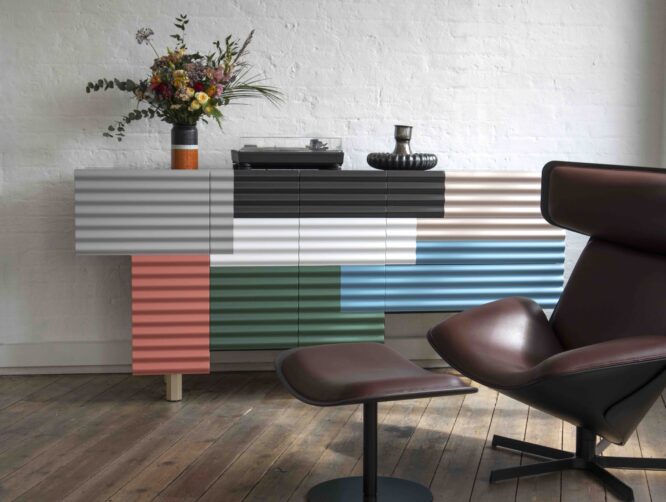 Designer's Doshi Levien's unveil their colour library and journey that influenced Kvadrat's Naveli wool upholstery
Inside the Doshi Levien studio, an old furniture factory in East London, designers Nipa Doshi and Jonathan Levien spend copious amounts of time in their recently installed colour library.
Teeming with natural light, the space is dedicated to exploring the nuances of motley hues and is strewn with furniture and fabrics that they've dreamed up over their 23-year practice, pieces, Levien notes, that are "constant reminders of the colour journey we are taking."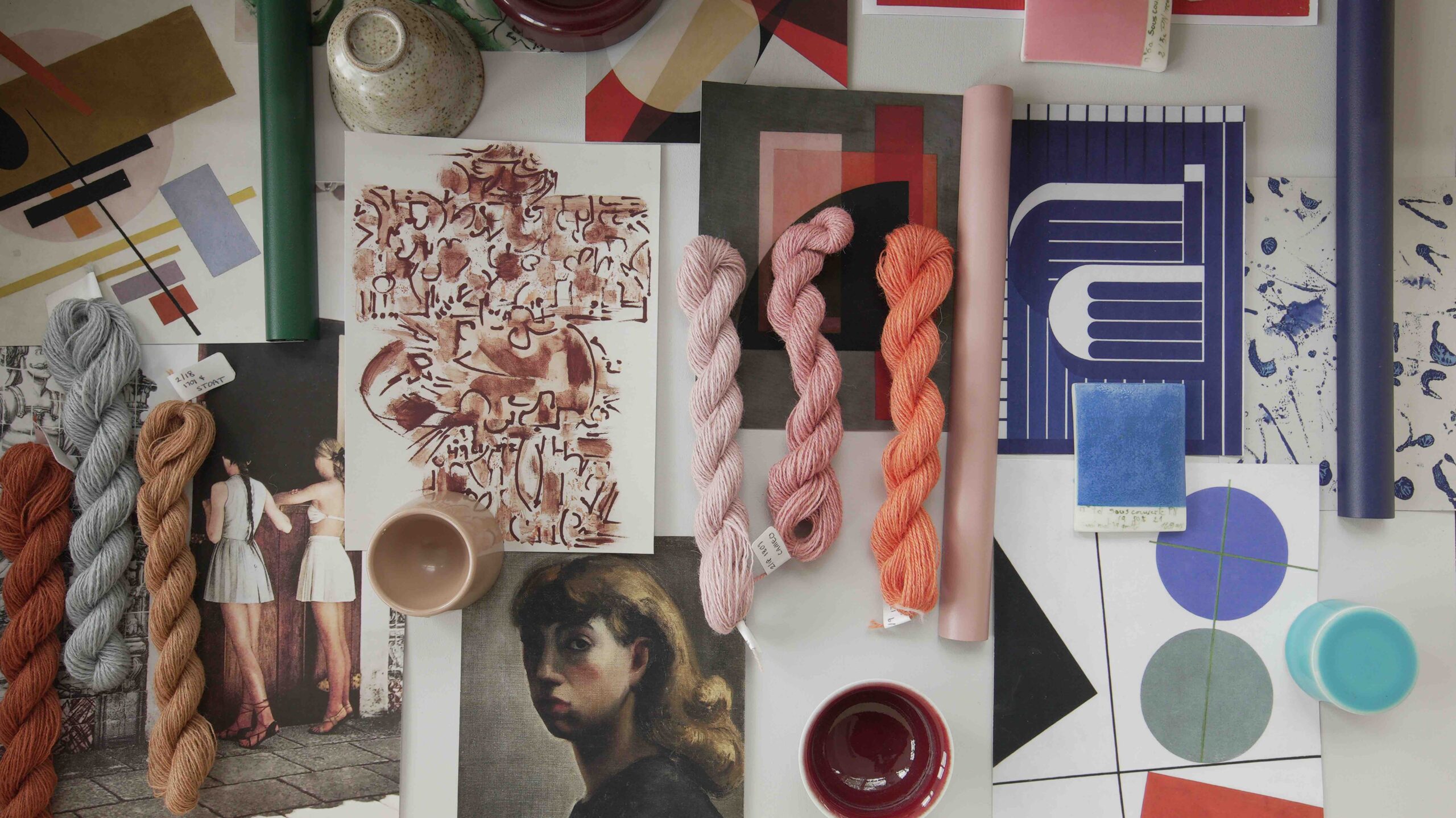 It was this particularly imaginative area of their headquarters where Doshi and Levien mixed 105 shades that would ultimately be whittled down to the 24 "vibrant yet approachable," as Levien puts it, colourways defining Naveli, their new 100 percent locally Worsted wool upholstery for Kvadrat.
Its micro-check construction melds thick and thin yarns that elicit subtle tactile movement and some of the textiles, woven on an ecru base, pop with graphic motifs. Others pair more vivid tints with understated patterns, so it almost seems as if there are two collections in one.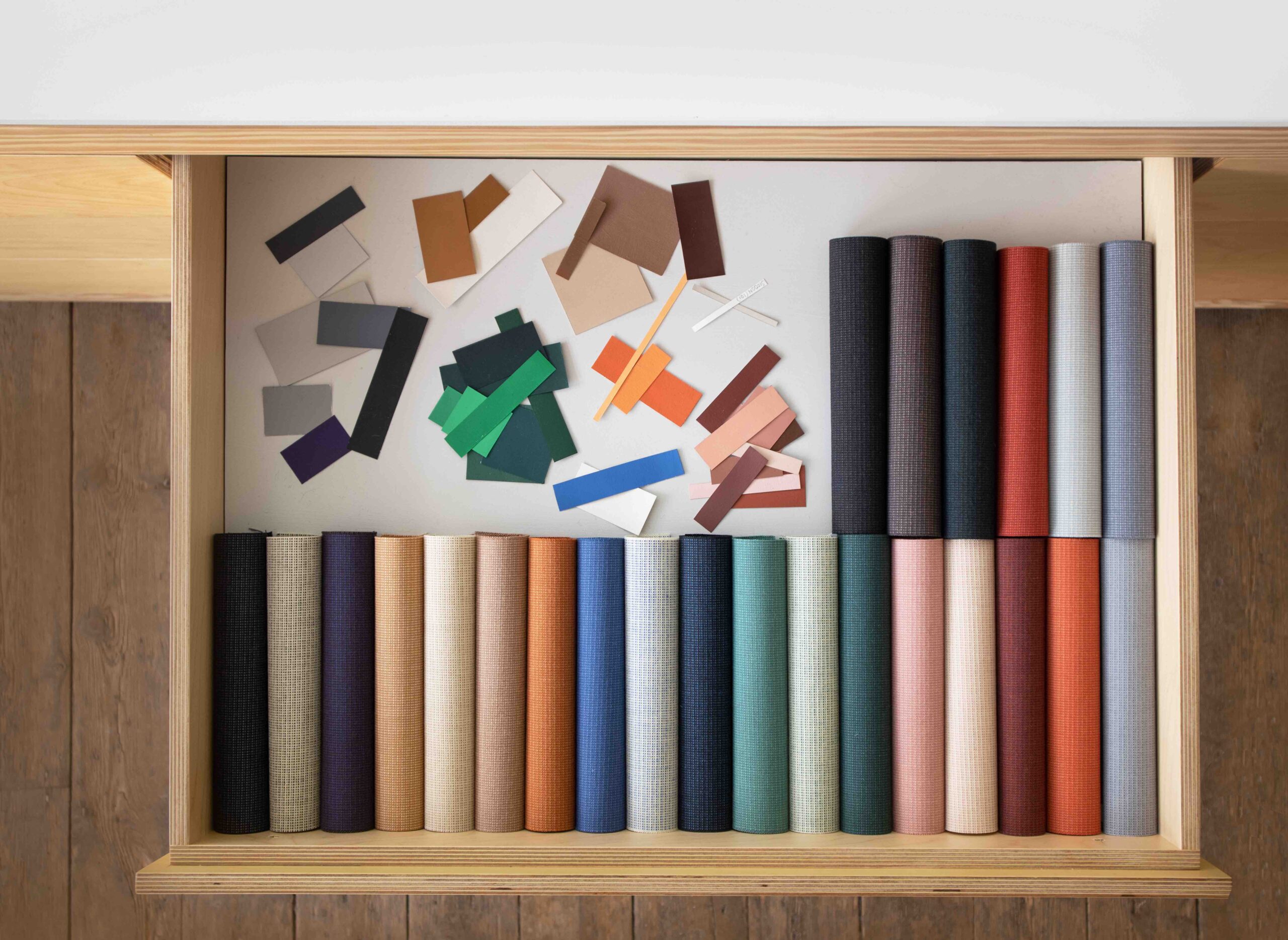 Doshi Levien has previously collaborated with Kvadrat on its Jaali, Raas, and Lila upholsteries as well as Maya and Rocket curtains, a process that Levien describes as "freeing, combining an acute understanding of the technical side of fabric and colour creation with the experimental edge Kvadrat has as a company."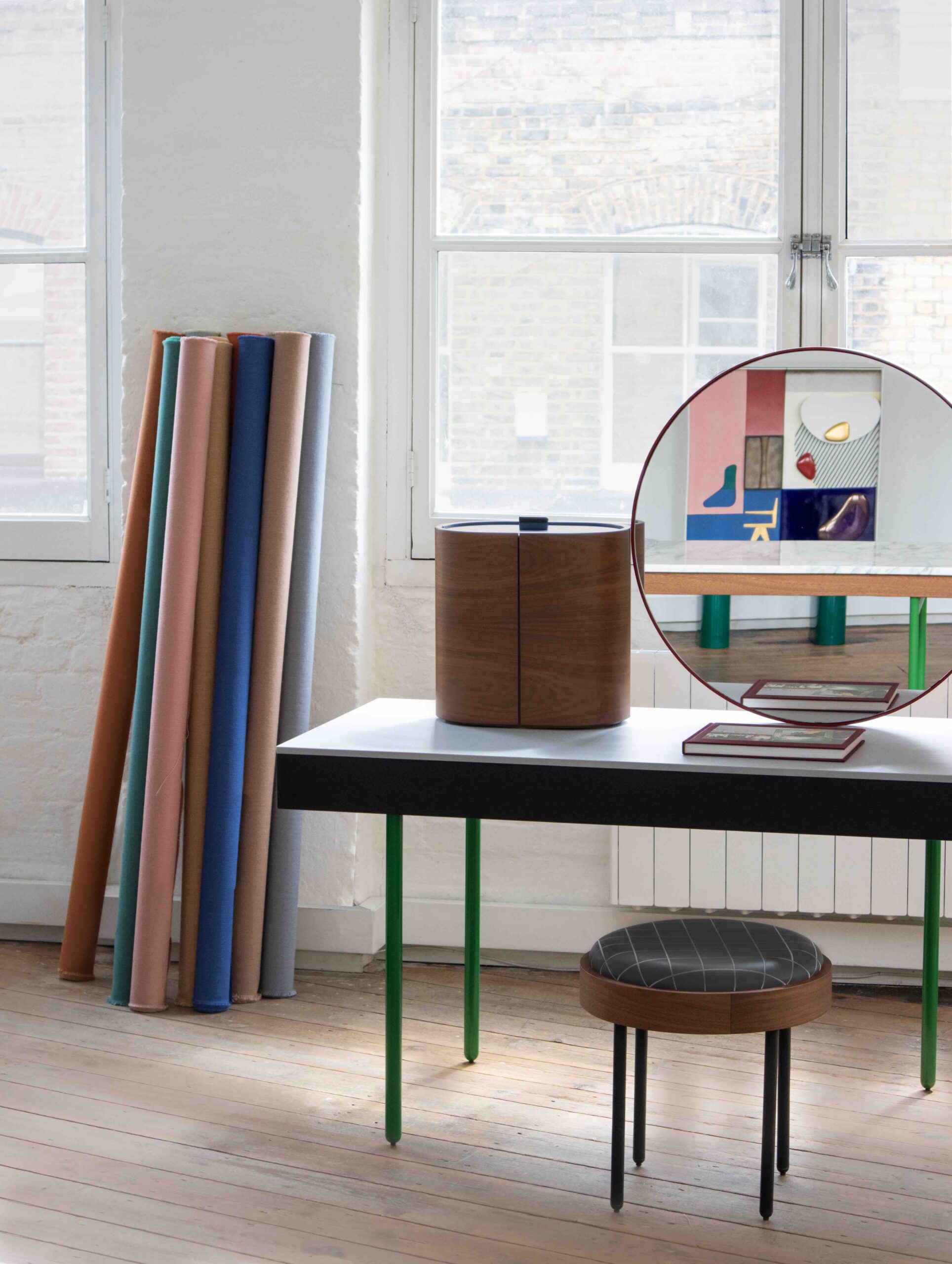 It was the concept of soft modernism that drove Naveli, inspired by the oeuvres of Kazimir Malevich, Josef Albers, Sophie Taeuber-Arp, and Raghubir Singh along with the modernist architecture Doshi grew up with in India from the likes of Le Corbusier, Louis Kahn, and B.V. Doshi.
The juxtaposition of those iconic structures with historic architectural monuments like Jantar Mantar, a striking collection of early 18th-century observatories in Jaipur that Doshi says is "scientific and monolithic and, in some ways, more modern than what we think of Western modernism," strengthens the narrative behind Naveli.
Doshi and Levien were also attracted to "the optimism of post-independence India," Doshi points out. "India embraced modernism, yet it wasn't the modernism of Europe, it was the modernism of ancient culture that has strong rituals, traditions, crafts, and arts. I think of soft modernism as modernism that's faded in the sun."
Naveli's palette of mellow mid-tones, including a luscious dusty pink and surprisingly rich beige, certainly conveys a warm summer-in-India spirit, "yet the fabrics have clarity and precision," adds Doshi." It's also an opportunity for Doshi Levien to amplify one of the firm's longstanding missions. "We thrive on cultural shifts," explains Levien. "From the outset of working together there was a strong motivation to bring together influences from our different cultures and express a new point of view."
Images courtesy of Doshi Levien
Enjoyed this article?  Read more: Designer Ronan Bouroullec's pen drawings inspire his latest collaboration with Kvadrat