The Brookfield Properties Crafts Council Collection Award is showcasing how craft can create a more inspiring workplace
There's no question that the past year has seen a fundamental shift in the way workplaces function. As remote working has become the norm around the world, physical workspaces are having to be redefined for a post-pandemic world.
"Rather than sitting at desks in neutral open plan spaces, workplaces are more likely to become creative hubs to convene and collaborate with colleagues," says Natalie Melton, Creative Director of the Crafts Council. "Using craft to help uplift and inspire within these spaces will provide a powerful tool to motivate and energise."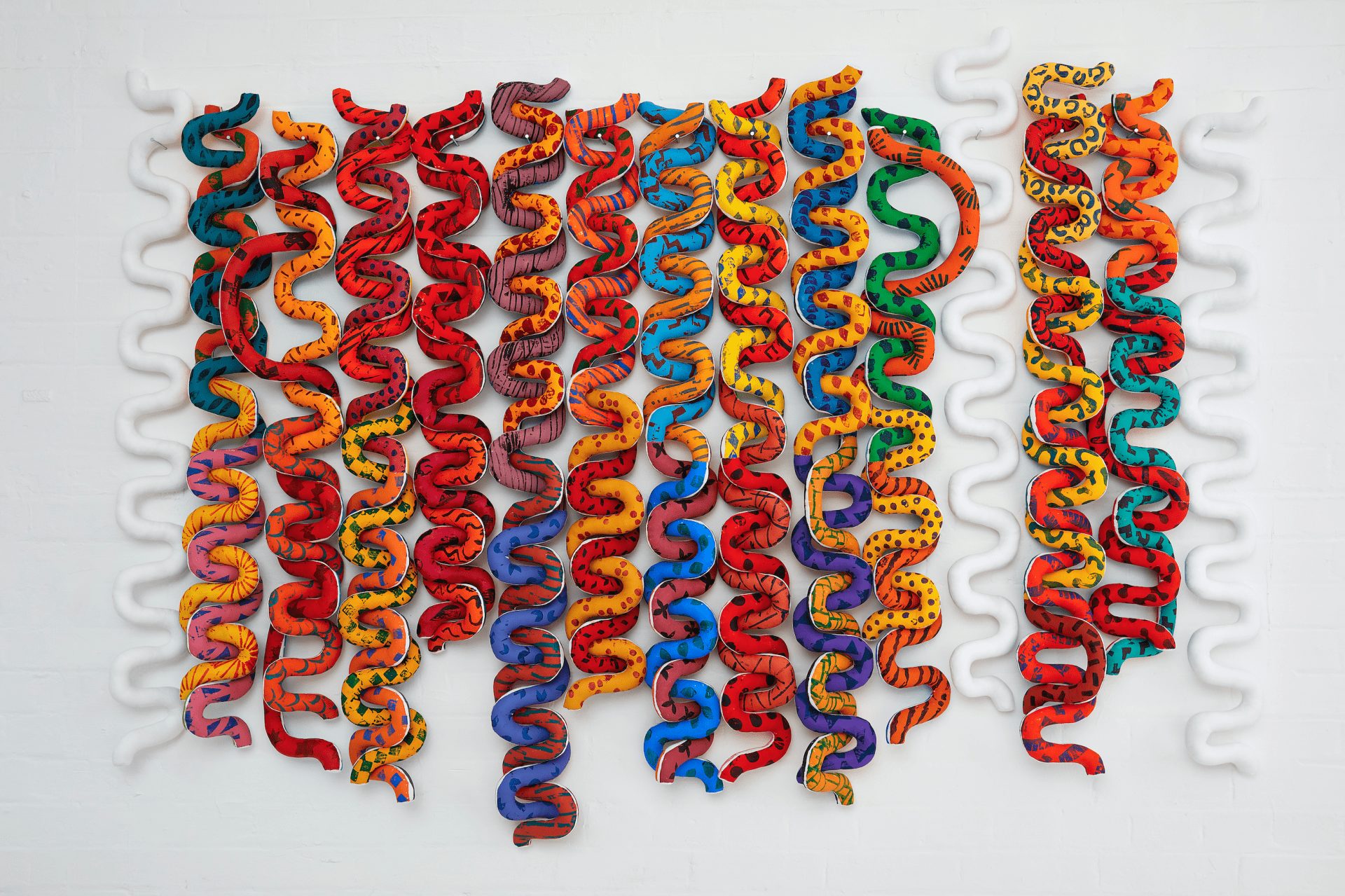 In 2020, Brookfield Properties – one of the largest real estate managers in the world – launched an award (Brookfield Properties Crafts Council Collection Award) to offer a significant purchase fund to help make acquisitions for the Crafts Council Collection and to promote craft to new audiences.
In the second year of the award, the winning work was two colourful textile wall hangings crafted from cord, oak, fabric, beads and cords by British textile artist Anna Ray, represented by House on Mars. Weave and Capture, along with Ray's entire body of work, will be exhibited in Brookfield Properties' London offices before becoming a permanent addition to the Craft Council's prestigious collection.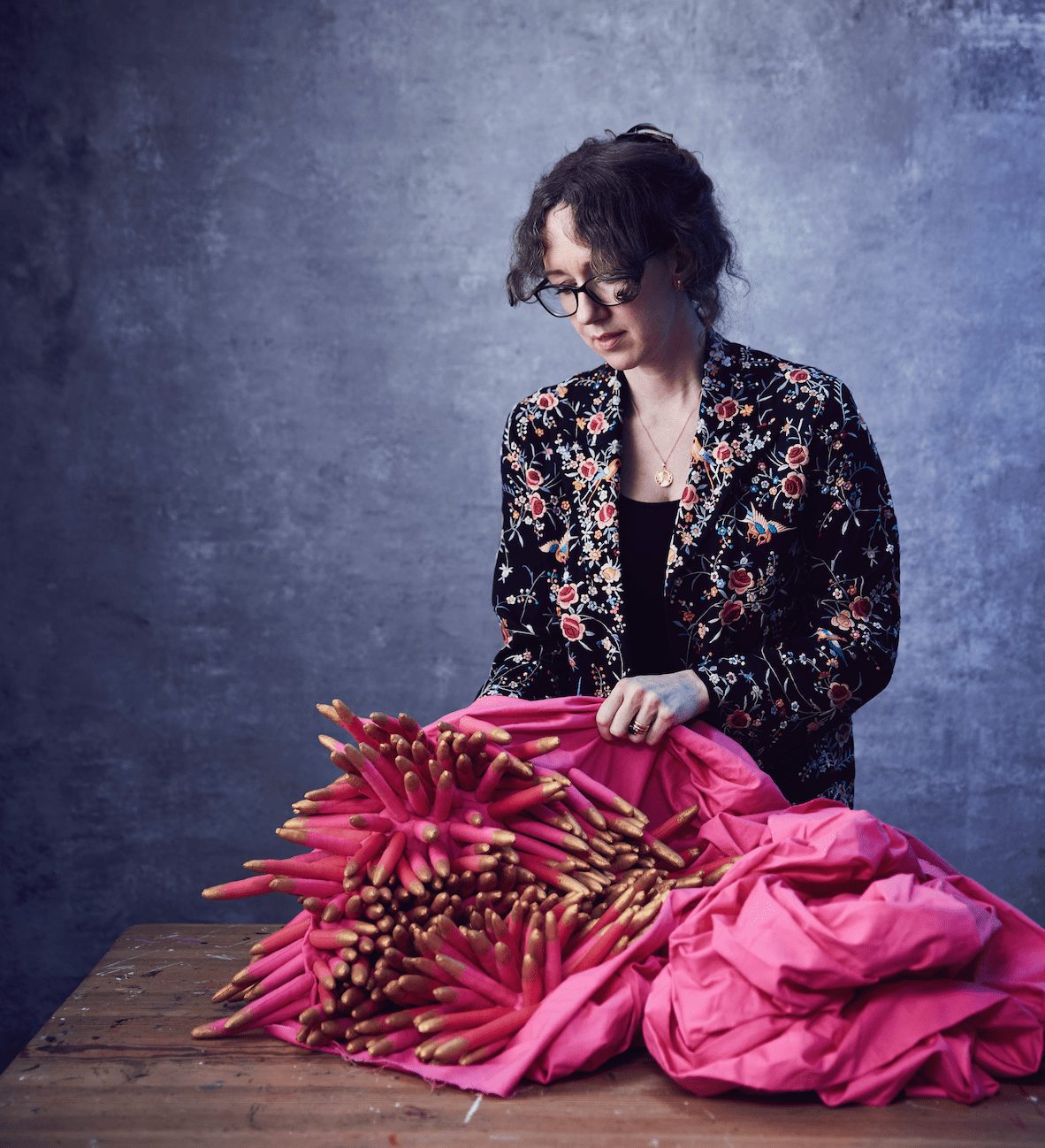 "Craft and art can spark curiosity, which is what we look for when selecting artwork for our offices and outdoor spaces," says Saff Williams, Brookfield Properties Curator and Marketing Manager. "It creates places that work; where people feel valued and where they enjoy working, and delivers entertainment across the neighbourhoods in which we are based."
In the midst of the Covid-19 pandemic, this is a particularly relevant concern. "Returning to work is on many people's minds and poses unique challenges," continues Williams. "Arts and craft have a proven effect on wellbeing, and can make space for much needed personal reflection, inspiration, and social connection."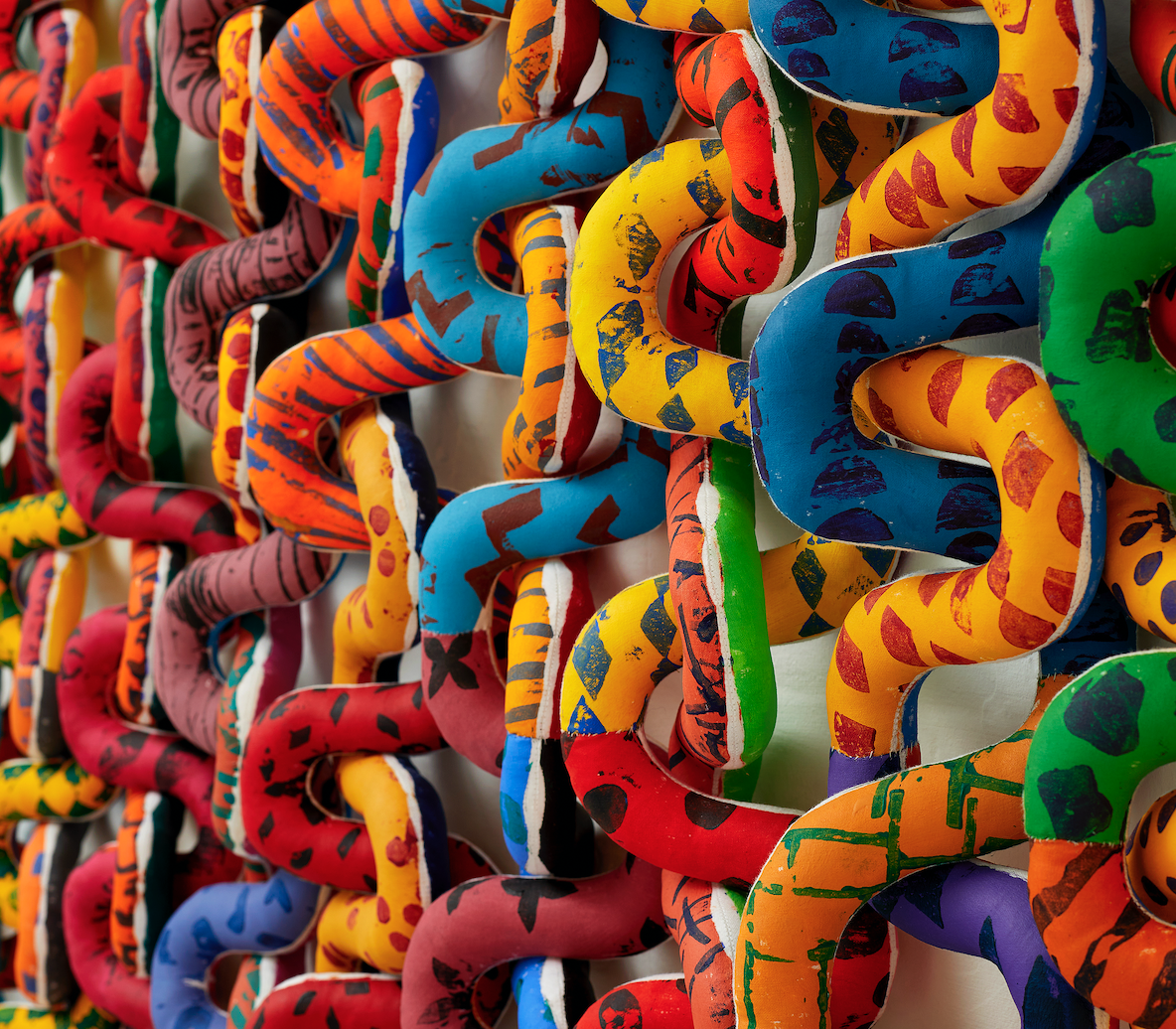 Ray's work was chosen for the way it engages people and encourages discussion. She began working on Capture during lockdown and by chance an upside-down rainbow form emerged that mirrored the rainbows people were putting in their windows across the UK to thank the NHS. Soon after, she began work on Weave, drawing on nostalgic childhood memories. "Through the work I am searching for something inside myself, a form of expression, a warmth, a consolation," she says. "Working with colour can give this to me, it can give me hope."
In their new temporary home adorning the walls of a London workplace, the hope is that these works of art will inspire positivity about the future and elevate the workplace beyond a physical space in which employees simply come together to a hub for discussion and creative collaboration. And, in doing so, craft might just help to save the workplace.
Images by Alun Callender and Ceri Davies