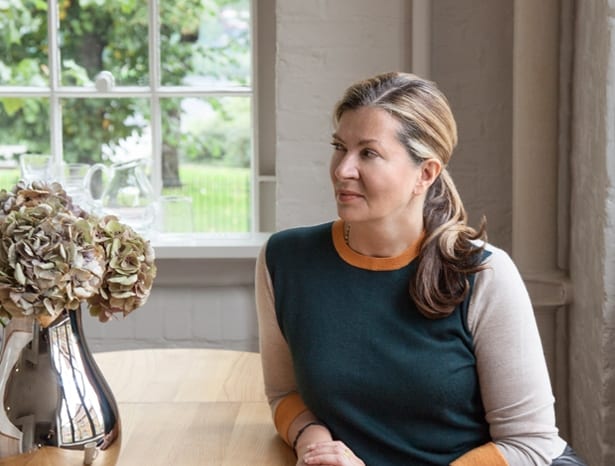 ||
Key speakers including Lyndon Neri, Ilse Crawford and Winy Maas will head the talks line-up at this month's 100% Design, surrounding the theme of colour.
The design trade event, taking place at Olympia, has released its four-day schedule of talks, which for the first time will be held across two venues within the show. The main space will be the auditorium designed by London-based textile designer Anne Kyyrö Quinn; and new venue The Forum will be dedicated to practical advice for designers and tips for businesses.
On Wednesday 23 September, Ilse Crawford will speak about how design engages with the senses, from the Danish concept of 'hygge' to being driven by the human, emotional side of design. Later on, a talk discussing the psychology of hotel rooms and the role of colour will feature Fiona Thompson, principal at Richmond International; James Lohan, founder of Mr & Mrs Smith; and colour psychology expert Angela Wright.
At The Forum, industrial designer Terence Woodgate and Studio Octopi's Chris Romer will host a masterclass on crowdfunding. Also, learn how to make social media work for you with Daniel Nelson from October Communications, interior designers 2LG and Houzz's Gemma Smith.
On Thursday 24 September, onoffice columnist Peter Murray will chair a talk discussing how colour is used in architecture. Yves Behar, founder of Fuseproject; designer Morag Myerscough; David Hills, founding director at DSDHA; and contemporary artist David Batchelor will join the debate.
At The Forum, a talk entitled From Drawing Board to Production will offer tips from Perry Saidman, whose US firm Saidman DesignLaw Group is an expert in design law, patents and design protection. The talk also features Sé's Pavlo Schtakleff and Ercol's Edward Tadros.
Dutch architect Winy Maas takes to the stage on Friday 25 September, to speak about his approach to colour. This follows the completion of his practice MVDRV's project Markthal Rotterdam, a giant arched food market and residential development.
Later on Friday, onoffice editor Helen Parton will chair a panel discussion on how offices are becoming more like homes. On the panel will be Rohan Silva, founder of co-working space Second Home; Vitra's head of home Mirkku Kullberg; design consultant Jane Withers; and WGSN'S head of lifestyle and interiors, Lisa White.
At The Forum, the Cathedral Group's Martyn Evans, Studio Egret West's David West, and architect Carl Turner will speak on the subject What Do Developers Really Want to Hear? and why architects don't develop more sites themselves.
On Saturday 26 September, Lyndon Neri will speak about the work of his Shanghai-based practice Neri & Hu, its relationship with colour and the evolution of design in the East.
Lastly, on Saturday will be a talk on how colour in a restaurant influences how food tastes. Taking part is former onoffice cover star Afroditi Krassa, an engaging speaker with a breadth of expertise across hospitality design; joined by experimental psychologist Charles Spence and chef Jozef Youssef.
For the full programme and times, visit the Talks with 100% Design section of the show's website.