Treehouse, an eco-conscious workplace concept by Ronald Lu & Partners, aims to reconnect the relationship between humanity and nature
Today's world is full of profound changes, presenting us with new sets of challenges and disruptions. Preparing as best as we can for these changes – making ourselves future-ready – is a vital part of our lives and our built environment. At my firm, Ronald Lu and Partners (RLP) in Hong Kong, we have a strong sense of how to design future-ready buildings, because we are already doing so.
Office buildings are at the top of my 'future-ready list'. What businesses need, what employees require, what is practical, what is affordable – so much is changing and so much is possible. Our award-winning Treehouse design provides some glimpses into what such an office building might look like. For future workplaces, we consider three core concepts: Interactivity, flexibility and user centricity. Each of these has a different meaning than you might expect.
Interactivity involves how we interact with the natural world. This is not a consideration you'd normally expect in an office building, but these days, biophilic design (incorporating nature into a space in various ways) is often a client 'must have', and our capabilities in this area are increasing exponentially. A building may be open to the elements or closed off in response to nature.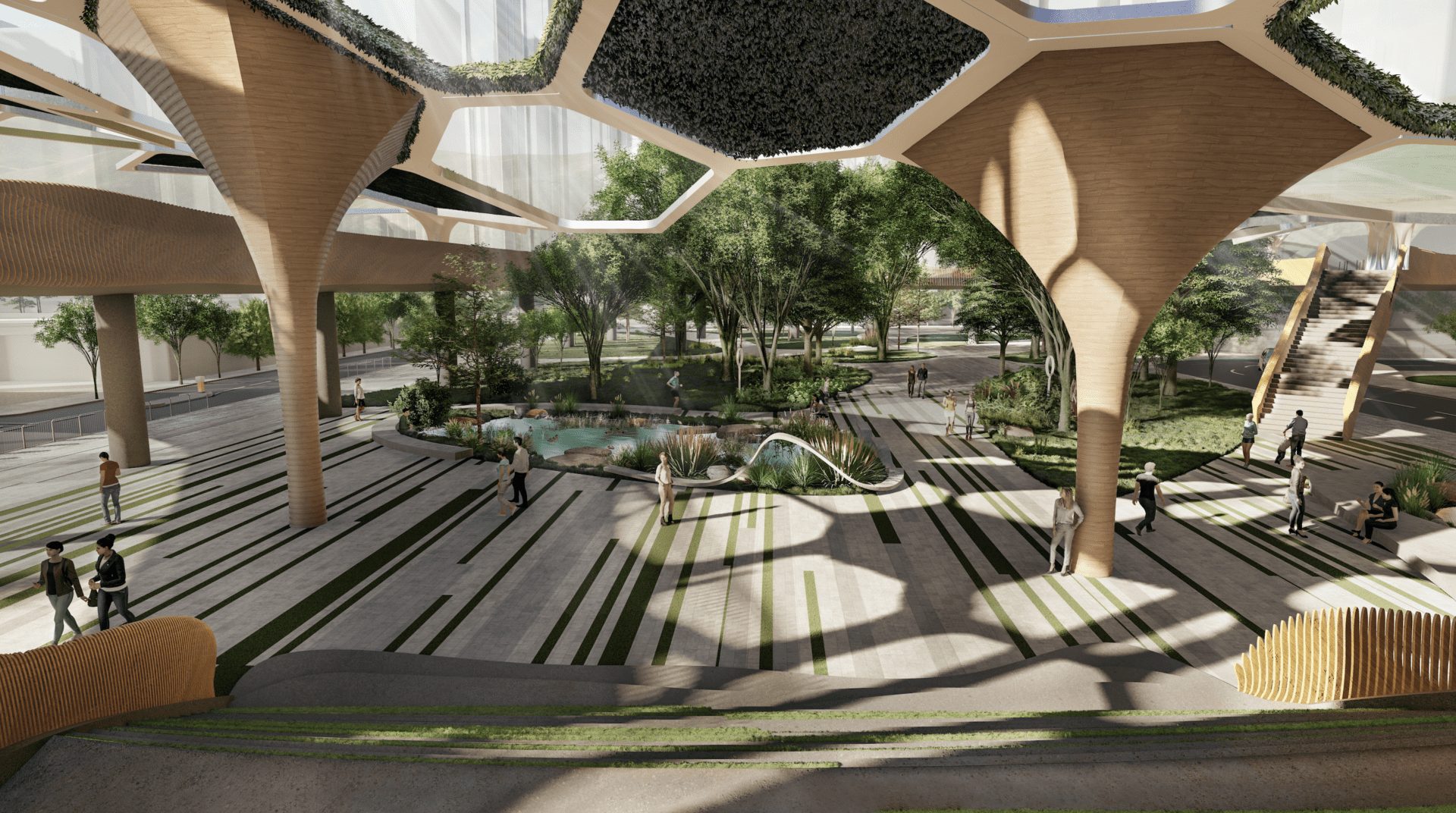 Furthermore, technology helps as we can now design building systems that sense, learn from, and operate in tandem with nature. For example, wind patterns around cities, the movement of clouds and the sun – these are all incredibly complex processes. However, technology allows buildings to selectively exclude certain elements; we can capture light but exclude heat, we can harness wind but exclude noise.
Alongside a green roof and walls and rooftop PV panels, Treehouse has this incredible 'wind chimney' that runs through the building, channelling cool breezes from the roof level down to lower levels. We are selectively embracing natural elements to make the building more efficient, healthy and comfortable.
Flexibility means more than just physical flexibility. Advanced materials, digital technologies and design capabilities for operable third spaces mean that we can design offices that provide for almost any function; we can change the dimensions of and connect beyond a physical space. We can change functions in moments, turning a focused workspace into a digital workshop or a teleconference room.
Treehouse allows spaces to be reconfigured to suit group habits and patterns and has numerous mobile workstations. The office can be flexible in time, and telepresence means we can work in real time with a global workforce, even flexing past language barriers as technology is now making affordable simultaneous interpretation possible. The result is that the workplace expands into many flexible forms.
As for user-centricity, we are now at the technological point where building systems can learn our individual preferences. The combination of AI and IoT allows buildings to know where we are, predict where we are going and learn about what we like and need.
For Treehouse, rather than designing universal, uniform spaces, we wanted to accommodate personalised activities and preferences down to individual temperature, humidity and lighting preferences. We want the systems to be able to make suggestions: "I see you are reading quietly, there is a spot in the office that might help you focus – shall I direct you there?"
Read more: Ronald Lu & Partners on the necessity of nature in skyrises
While future-ready designs must incorporate technology, for us, technology is a means to an end: the comfort, health, productivity and happiness of the user. Technology in the future-ready workplace is there to serve our needs – these offices must gather and analyse information better, and learn and communicate better.
This integration with nature, flexibility and focus on the user all come together to create future-ready buildings like Treehouse. As our Vice Chairman Bryant Lu recently said: "Treehouse is not just a place of work, it is a seed planted that will grow as we strive for a more sustainable future."
Images featuring Treehouse concept courtesy of Ronald Lu & Partners