As the workplace continues to evolve with employers looking to entice their teams back into the office even areas such as washrooms can make a real impact on how people feel when at work
Ideal Standard and Armitage Shanks have a history of pioneering innovations that make commercial washrooms more efficient, more hygienic, and more beautiful. Designers and specifiers need to look beyond the aesthetic, into the details that equip washrooms to stand the test of repeated use without losing their beauty or their functionality.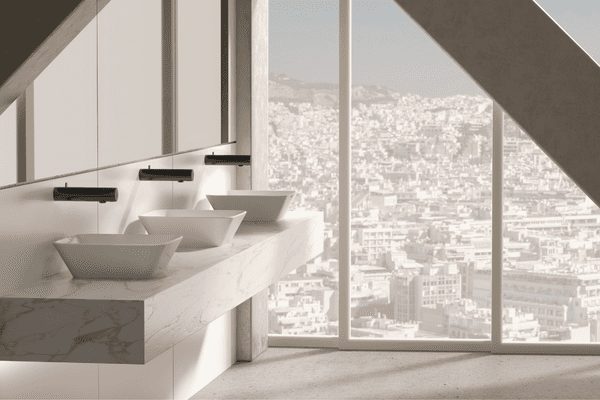 However, this shouldn't mean having to compromise; Singular™ from Ideal Standard is the philosophy that links all of the brand's products, providing designers with the freedom to choose and the confidence that everything will fit together seamlessly.
Additionally, Ideal Standard's Solutions for Offices & Public Spaces brochure provides designers with all the information needed to help guide each and every decision when it comes to washrooms. 
Investing in people 
Washrooms have long been an unintended escape from busy office floors, and while contemporary workplace design is beginning to cater for this in other ways, for many the washroom is still the chance to take a minute or freshen up before a presentation.
These small but important moments are an opportunity for employers and designers to demonstrate that they understand how personal space can have a big impact on people's experience of the workplace. Spending time and money on these spaces might not be the most eye-catching investment, but it's one which sends a clear message that the company cares about its team.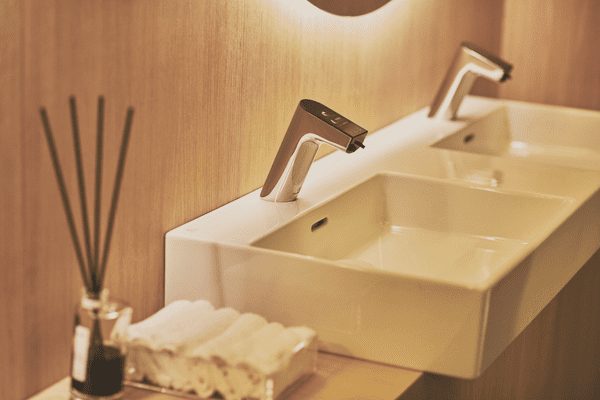 Intelligent Innovation 
Hygiene is a key concern in shared washrooms, particularly in workplaces where people spend hours every week. Ideal Standard has drawn on its years of experience at the cutting-edge of bathroom technology to create Intellimix®, a smart washroom mixer that delivers simply superior hygiene.
By dispensing water, the right amount of soap, and then water again while providing intuitive instructions, the tap encourages a complete handwashing cycle every time. Office workers are often short on time, so this system works comprehensive hand hygiene easily into the washroom routine.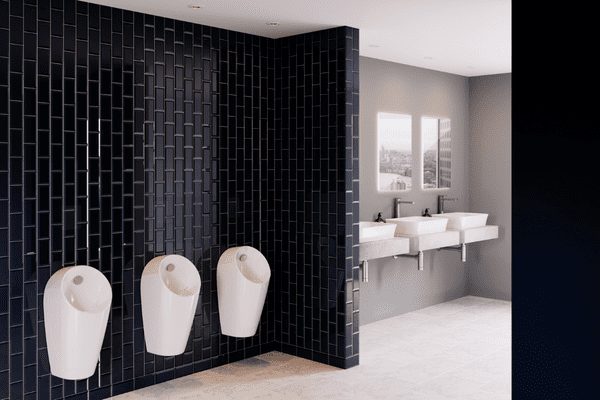 Ideal Standard has also been pushing the boundaries of what's possible with design in workplace washrooms. The Sphero urinal from Ideal Standard and Armitage Shanks brings together water-saving technology with striking aesthetics.
Thin edges create a sleek, modern aesthetic, while a deep bowl minimises splashes, providing a smoother, cleaner experience.  
Finding a solution  
There is a wealth of a different aspects that designers and specifiers have to consider, from aesthetics and functionality through to more practical concerns such as installation and maintenance. Singular™ from Ideal Standard makes this simple.
It's our philosophy which empowers designers to mix and match products across collections, without worrying about installation or compatibility further down the line – peace of mind that no other supplier can provide.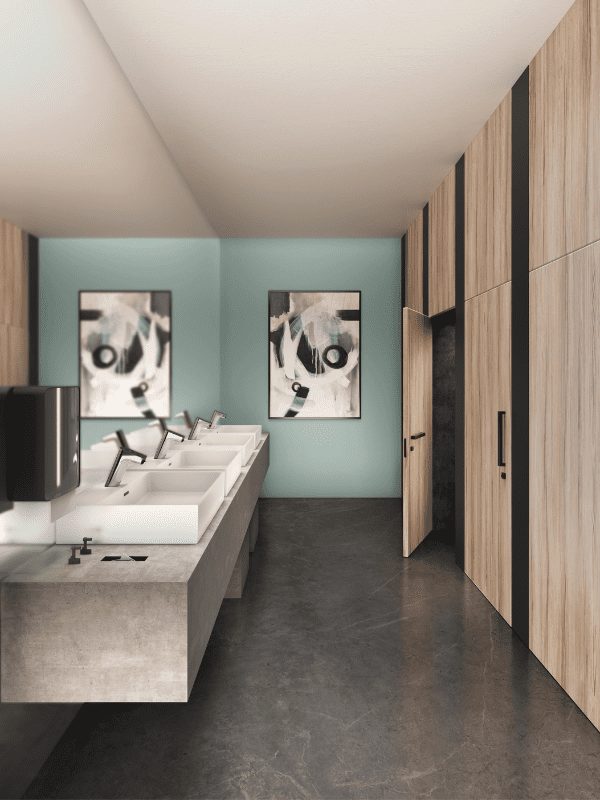 Bringing together all the different options for commercial washrooms, the 'Hygiene Redefined' site allows designers to explore ready-made Singular™ solutions, celebrating how products interact with one another in the commercial space. For the workplace in particular, refer to Ideal Standard's Solutions for Offices & Public Spaces brochure for design inspiration.  
Singular™ also has the power to make accessibility, a fundamental requirement for commercial washrooms, easy for designers and specifiers. Take a look at Ideal Standard's Doc M packs, curated specifically to cater to accessibility specifications in the UK Building Regulations; spaces created for everyone needn't sacrifice style.  
Our changing relationship with the workplace is an opportunity to do more with these spaces, and set new standards of beauty, functionality and hygiene.  
For more information, visit: https://www.idealspec.co.uk/hygiene-redefined.html
Images courtesy of Ideal Standard.