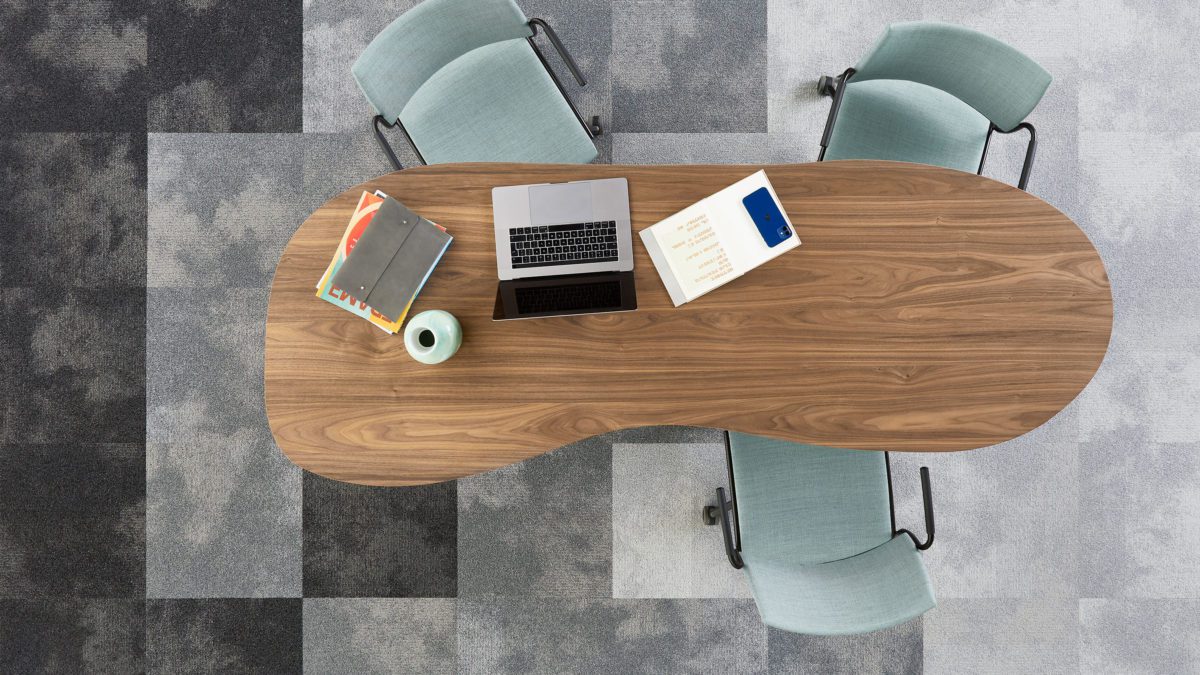 There is strong demand for office environments that hit the mark on sustainability, indoor comfort, flexibility and collaboration. Tarkett explains how the optimum office can be created by incorporating these areas
Sustainability
As a society we are more attuned to the importance of living sustainably, particularly as small efforts can make a big impact in reducing the speed of climate change.
Even our offices can have an effect. But what constitutes a sustainable office? There are several ways to ensure that an office environment is as green as possible. From going paperless to limiting heating and cooling, there are a number of paths to follow. For instance, closing the loop on flooring is a key driver for Tarkett, which is the only flooring manufacturer that can recycle carpet tiles 100% and turn these into new flooring.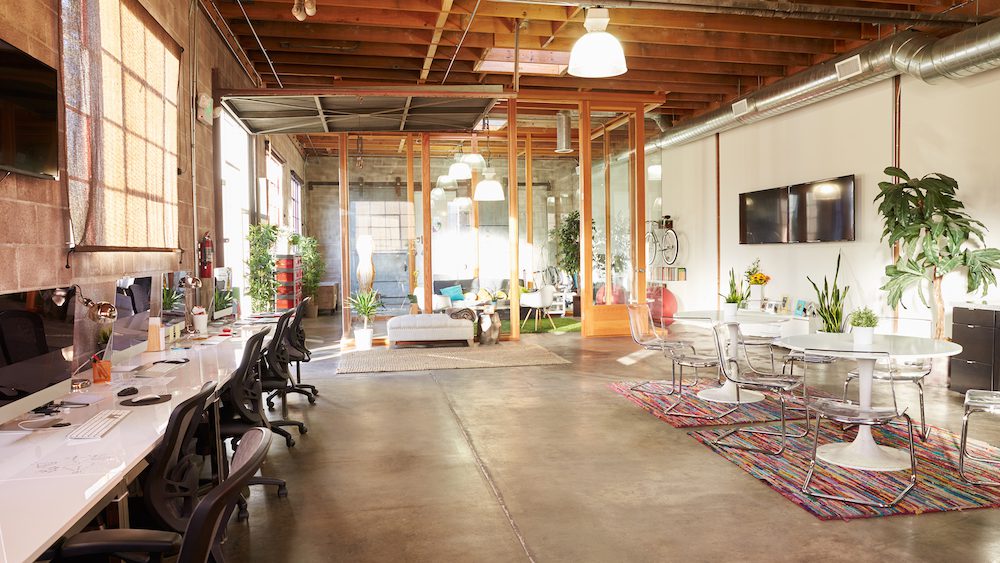 Workers can also be encouraged to have a 'greener commute', and it also pays to keep energy usage low. That means switching lights off when areas are out of use, or utilising products that are more energy-efficient.
Indoor comfort
The importance of indoor comfort in an office space can't be underestimated. A comfortable environment is proven to increase workers' cognition and general health. In particular, a Harvard University experiment conducted in 2015 by healthy buildings expert Joseph Allen recognises the link between indoor air quality and productivity.
Workers in buildings with good ventilation and lower levels of indoor pollution scored 26.4% higher on cognition tests than those in 'normal' office conditions. They also reported sleeping better and experiencing fewer 'sick building' symptoms.
From this Harvard University experiment, it is clear that indoor air quality has an effect on productivity. Indoor air quality was also found to be one of the top workplace wellbeing concerns for workers taking part in a study published by Tarkett last year titled 'Rethinking Workplace #1 Shifting Perspectives in the midst of Covid-19'. The report combined information from three global surveys of 2,800 office workers in collaboration with workplace consultants WKSpace.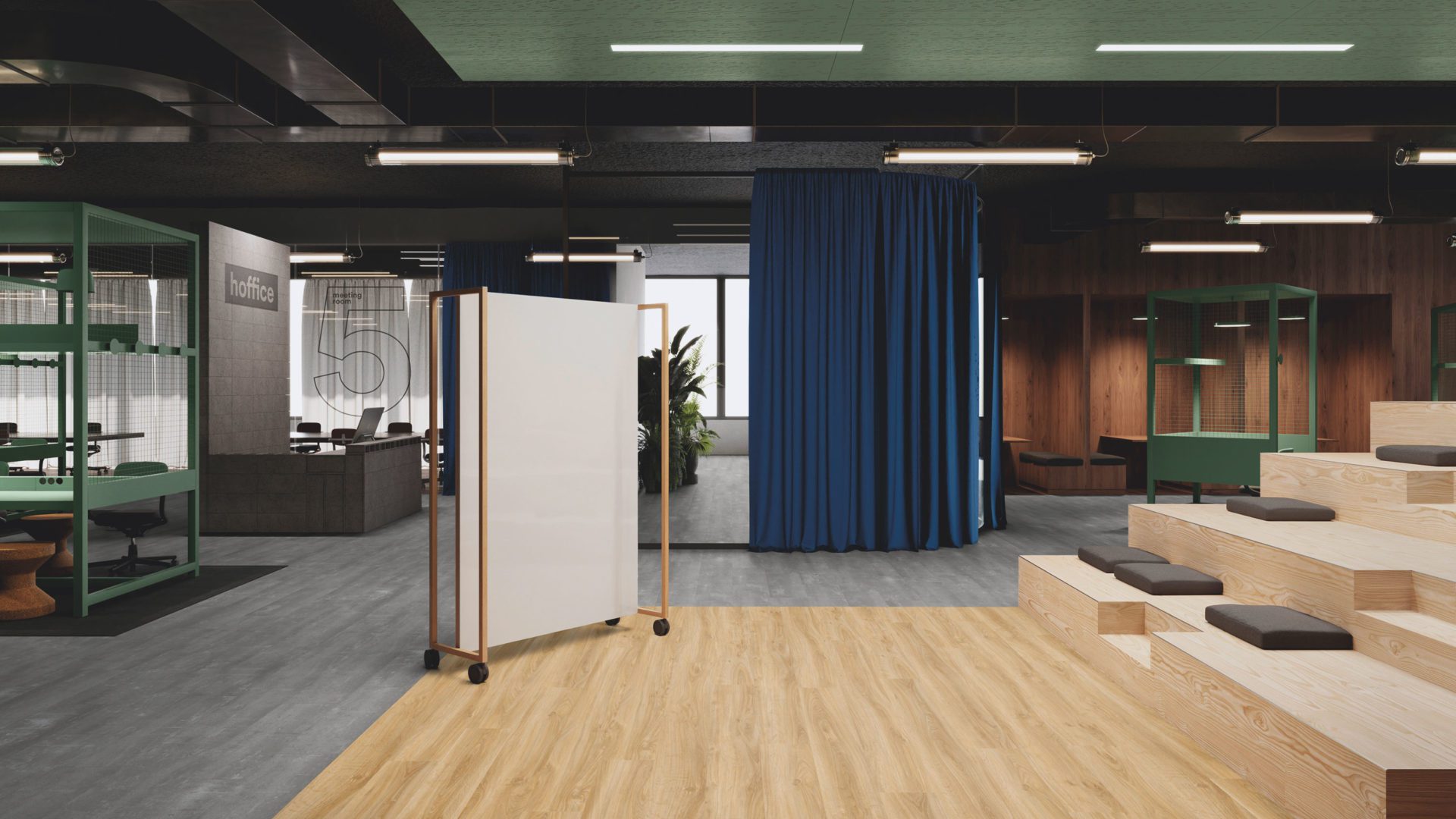 Tarkett's LVT flooring and DESSO AirMaster® carpet tiles contribute to better indoor air quality, with low to ultra-low VOC emission levels – between 10 and 100 times lower than the most stringent world standards. With levels so low that in some cases they cannot even be quantified, Tarkett's innovations showcase how details such as flooring can increase indoor air quality.
Collaboration and flexibility
Throughout the past year many workers have enjoyed home working and wish to work flexibly in the future. As well as staff wishing for sustainable offices with good indoor air quality, flexibility is important too. According to the Gartner 2021 Digital Worker Experience Survey, 43% of respondents said that flexibility in working hours helped them achieve greater productivity.
Flexibility is, then, a core requirement in creating the ideal office. It's why specifiers can rethink the office interior and push the boundaries of creativity by combining Tarkett's LVT flooring collection iD Inspiration with carpet tiles such as Serene Colour to bring style and flexibility to interior spaces.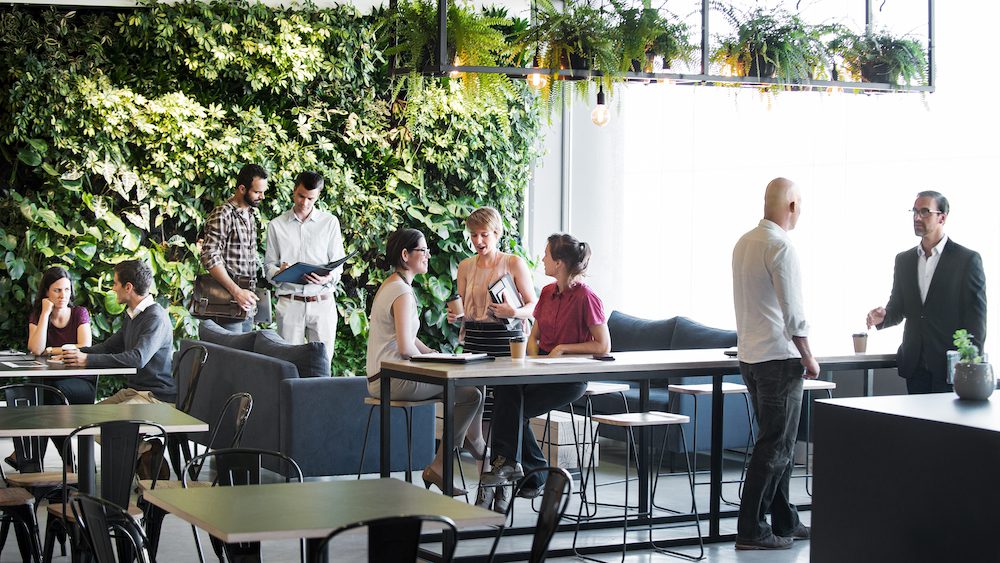 Collaboration is also a factor that ranks high on the agenda. With months of social isolation, people are craving to be able to work together. An office environment that is designed with collaboration in mind will play a role in crafting the collaborative environments that workers have missed.
When it comes to creating the optimum office environment, flexibility, collaboration, indoor comfort and sustainability are top requirements. It is important to consider these factors collectively and not in isolation, so to create an office space that is an inspiration for workers.
For further information, visit tarkett.com
All images courtesy of Tarkett