With almost 50 years of experience, Plant Plan have earned client trust and developed relationships, embodying efficiency and a holistic approach to creativity
Plant Plan uses three main moss varieties – woodland, bun and reindeer moss – which are treated with an eco-friendly preservative to keep them soft, springy and vibrant. Because the moss is preserved, there are few limits to what you can create and where it can be installed; it copes with curved walls, underground spaces and areas where live plants won't survive. Moss is ideal for retrofitting using bespoke, lightweight panels that don't need water, nutrition or power to create eye-catching displays that will look great for years.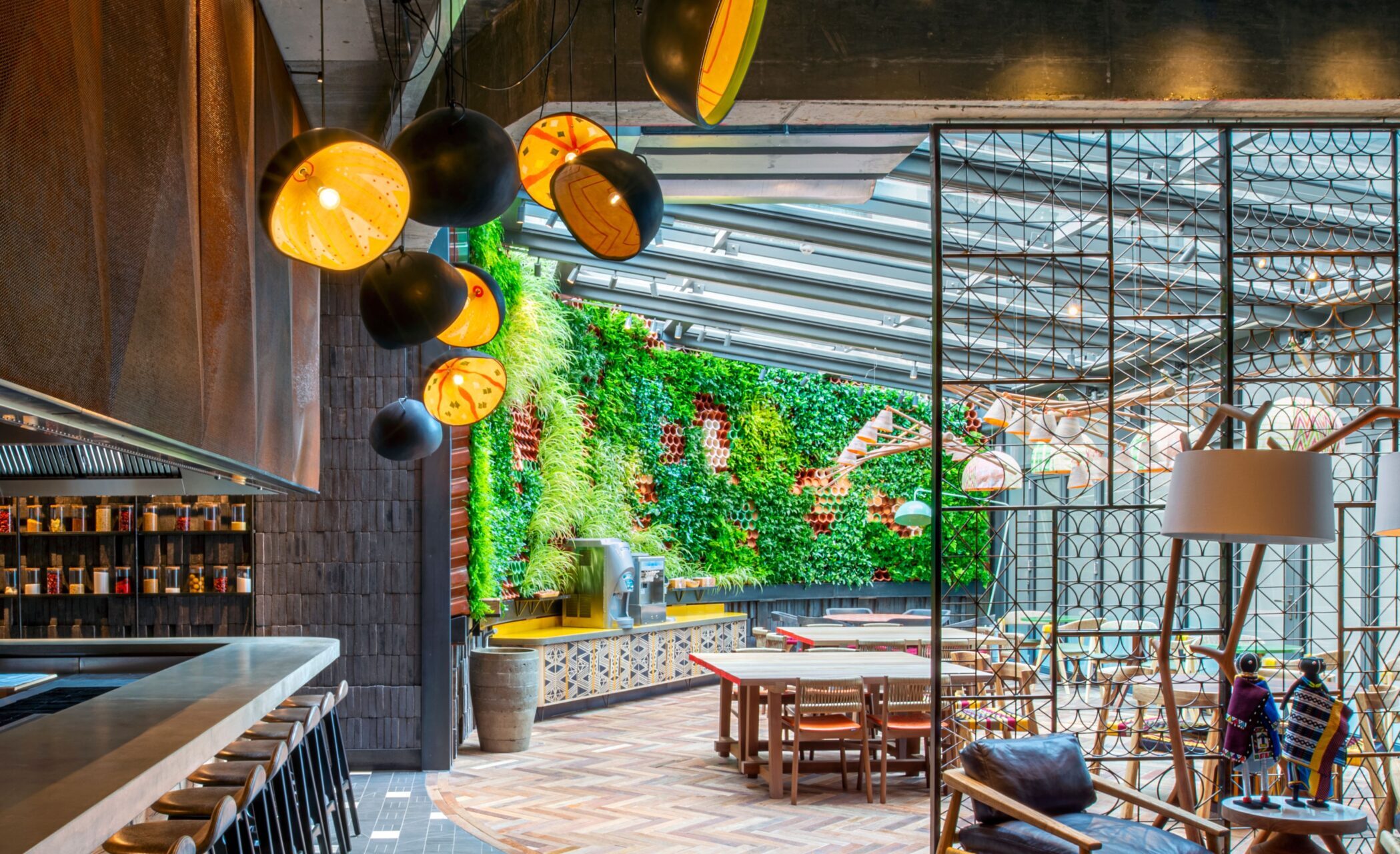 The beautiful colour and softly mounded forms of moss appeal strongly to Plant Plan's natural biophilic instincts, creating green walls that blur the boundaries between indoors and out, for healthier working environments that support human wellbeing in many of the same ways as living plants.
Sustainably harvested from Scandinavian forests and suitable for installation in almost any indoor space, preserved moss can be dyed in a wide array of colours, and combined with other elements such as 3D forms, lighting and signage to create striking art installations.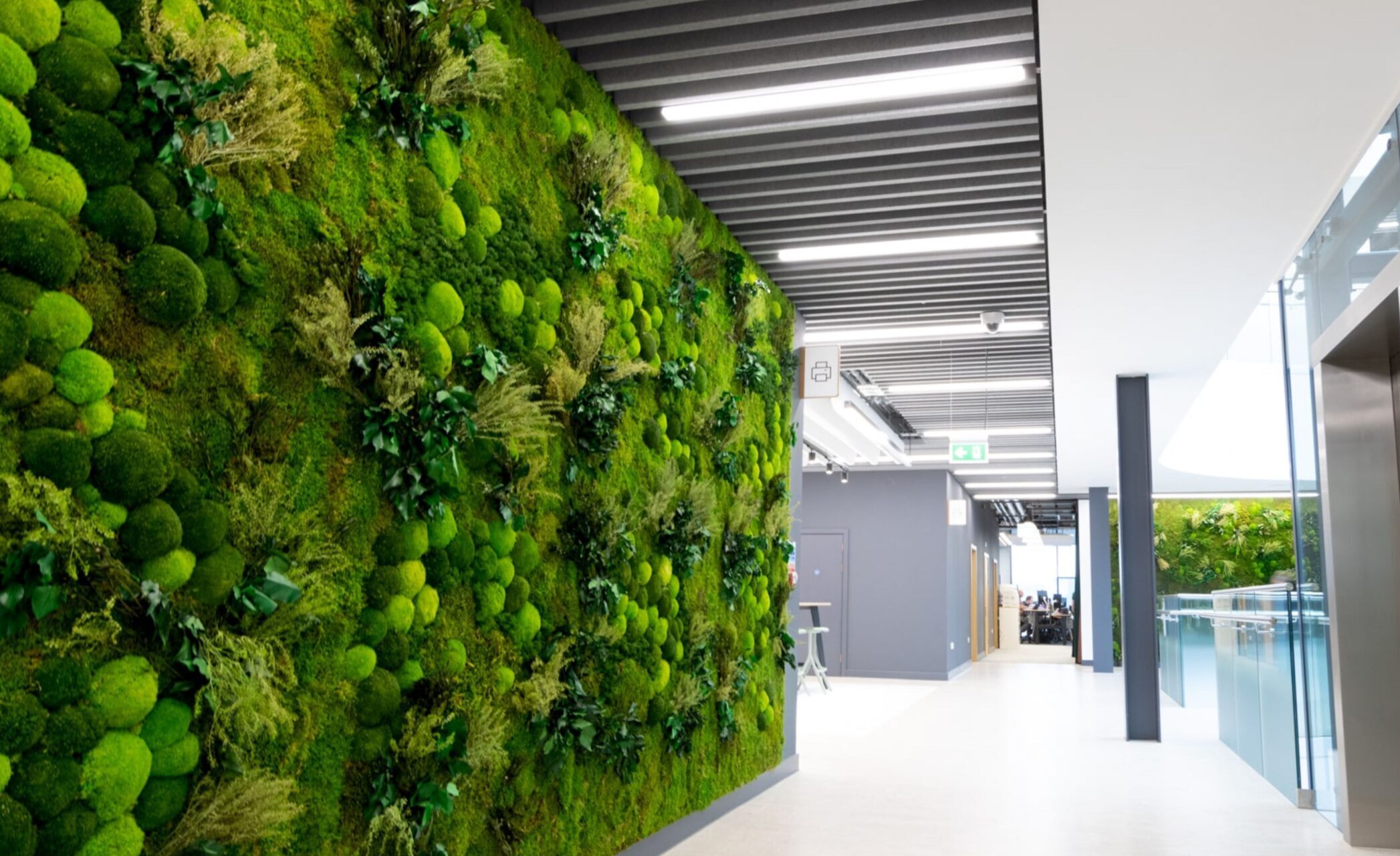 Plant Plan's moss walls are designed and manufactured off-site using lightweight panels that simply screw onto the wall on your premises for immediate visual impact. Large scale moss walls are usually created in sections for convenience. Plant Plan offers a flexible supply and fit or supply only service depending on your needs.
After installation, you don't need to do anything to keep your moss wall looking good – it's permanently preserved and designed not to wilt, fade or shed. As well as its natural shades of green, preserved moss can be dyed to almost any colour. Clients can select colours to complement their company branding or even recreate brand elements such as logos made entirely from moss.
Click below to watch Sir Paul Smith with a multi-colour moss masterpiece designed by the Plant Plan team. Alternatively, read the recent case study here.
Contact Plant Plan today to discuss your options for a moss wall installation and receive a no-obligation quote based on your ideas. Or alternatively, visit the Green Wall Configurator for instant pricing.
Photography courtesy of Plant Plan