French firm Ateliers Jean Nouvel finishes the first phase for stone-clad complex in Cumbayá
The French practice Ateliers Jean Nouvel, founded by Pritzker prize-winning architect Jean Nouvel, recently completed the first phase for the stone-clad Aquarela complex in Cumbayá, Quito. The first three towers (Terra, Aqua and Cielo) were revealed in December 2020, while the subsequent three phases of completion are set to be finished between 2021 and 2023.
Located on the side of a volcano, the high-rise apartment complex will include six towers hosting 600 units among flats and facilities upon completion and will be representative of a new type of development for the city.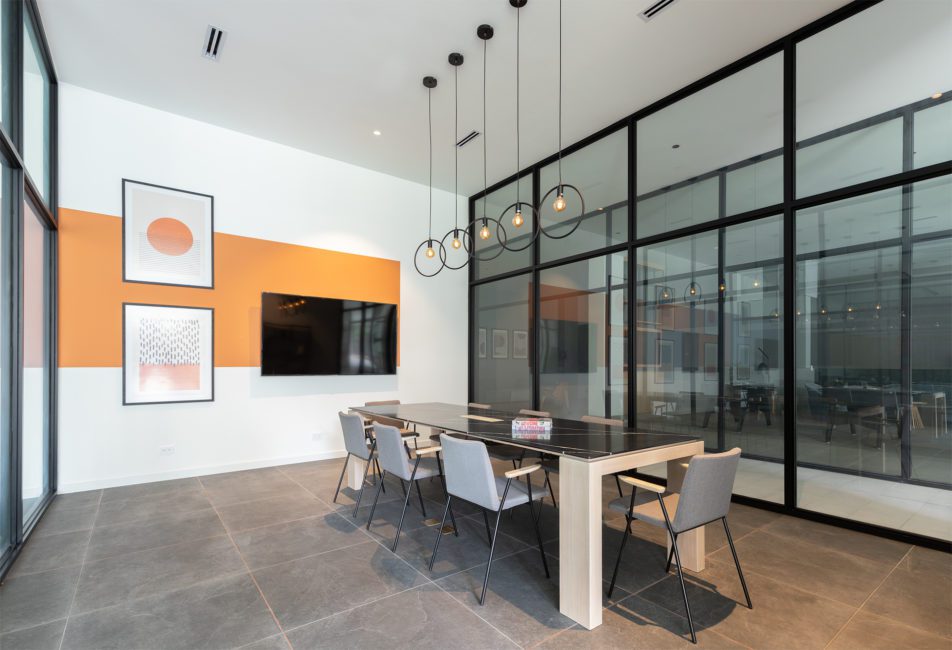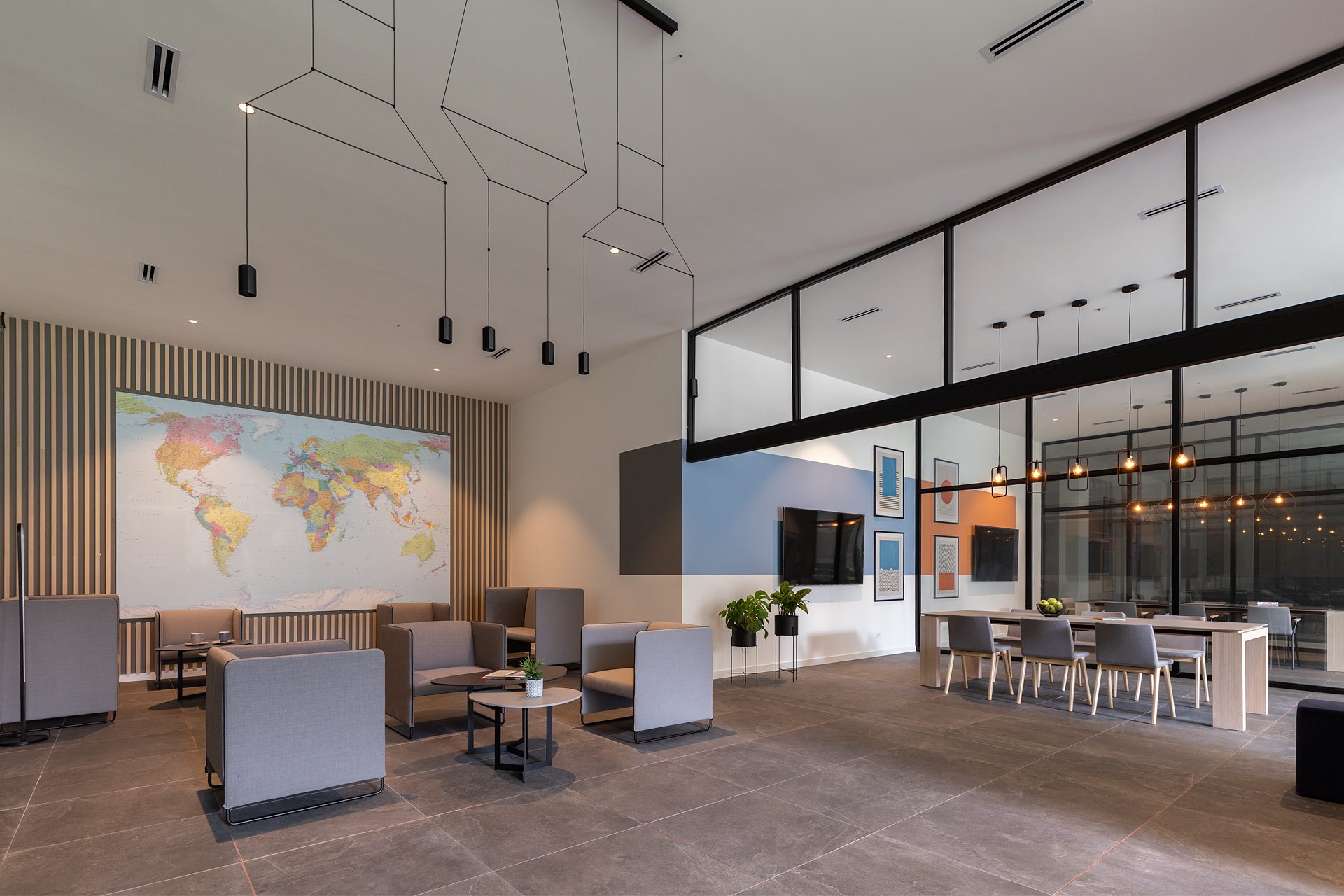 The project features facilities such as ice rinks, bowling alleys, mini-golf courses, mini-soccer fields, outdoor tennis and squash courts, rooftop pools for each tower, spas and saunas, yoga and spinning rooms, beauty and pet salons.
The versatile and multifunctional Reva collection, designed by Patrick Jouin, finds its place here. With a clean design featuring soft tones, smooth lines and generous sizes, it helps to relax the mind and create a dreamy atmosphere.
Buddy collection, by Busetti Garuti and Redaelli, has been selected to furnish the bowling alleys. The collection stands out for its friendly spirit and the contrast between the bold volumes of the seat and the slender lightweight frame. Thanks to the different sizes, it allows multiple combinations for various needs.
The same colourful poufs can also be found, together with Zippo modular seating and Island poufs, in some common halls of these buildings.