When it comes to creating work environments that challenge the increasing demand for home office furniture, Bisley is a name people can turn to for quality they can trust
Bisley recognised the need for stylish home storage solutions, designing and creating products that maximise the small nooks in a home that are often ignored or become a magnet for clutter.
Fern, Bisley's new collection, is designed and made in Britain. It brings home more than six decades of craftsmanship and expertise.
Fern reinvents traditional home storage formats of tallboys, linen presses, larder cupboards, credenzas, and bed or sofa-side cabinets with a no-nonsense, timeless aesthetic of hand-folded, vented sustainable steel.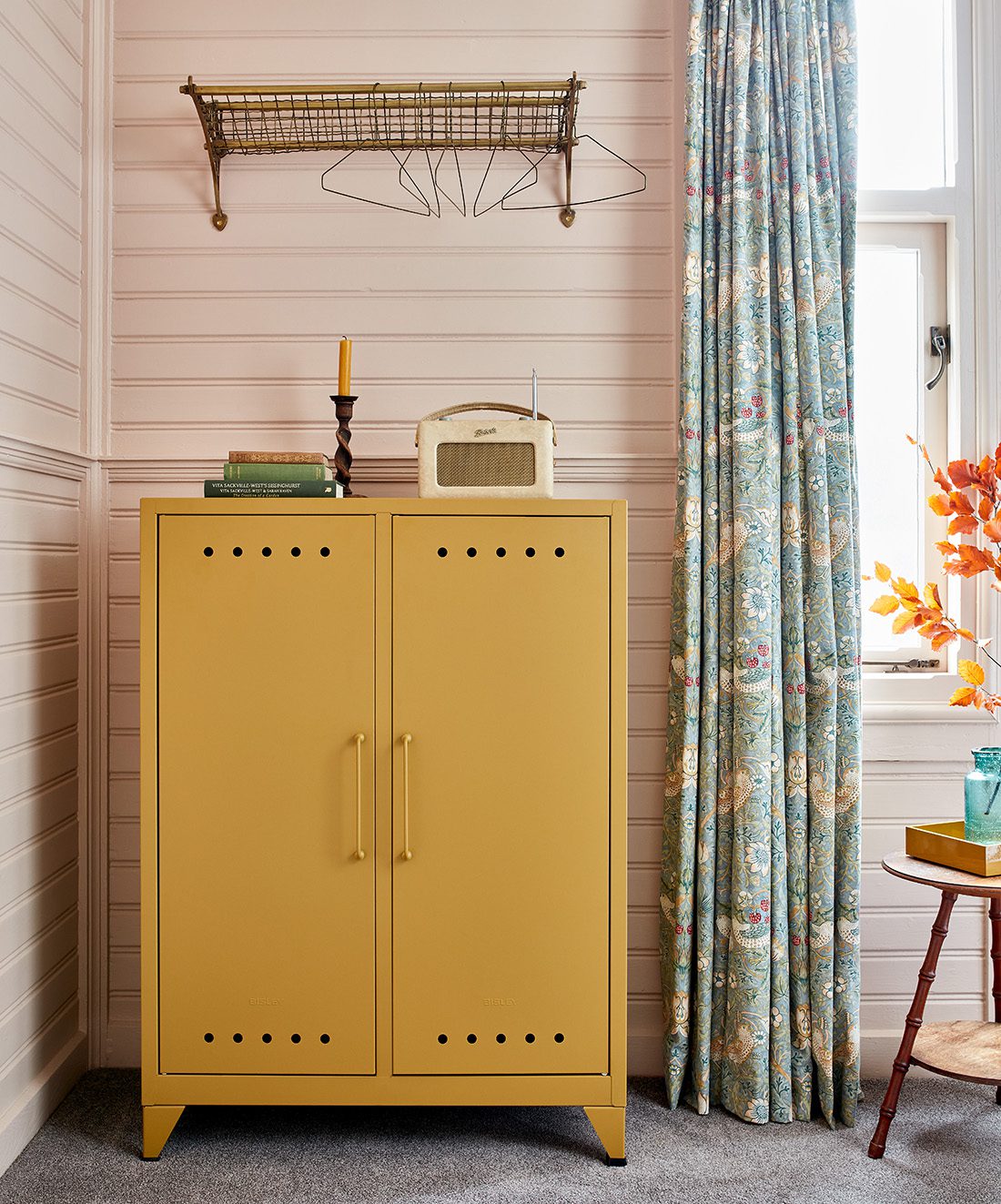 Fern is a cleverly designed range of freestanding cabinets that are perfect for both home and hospitality. The five Fern formats – Mini, Cabby, Middle, Maxi, and Locker – are full of character and designed to work throughout the home with versatility in mind.
The various pieces in the collection have a myriad of functions: from usage as statement low-level cabinets in open plan living spaces, pantry-style kitchen storage, to stand-alone bathroom units for towels and beauty products.
The slender profiles of the Fern products are designed to fit anywhere – not forgetting alcoves, hallways and landings that make a house a home.
Whether maximising volume vertically, through Fern's Maxi and Locker formats, or horizontally, through products such as the Caddy and Middle, the pieces are designed to work either as solo or in sets, in single colours or mix-and-match combinations.
A curated palette of 16 complementary hues means that Fern's impact can be dialled up or down, with each piece sitting comfortably on its own or as part of a collection.
Fern is easily adaptable depending on the home and space in which it resides. With chic and contemporary features, the collection gives a modern aesthetic that's elegant and designed to effortlessly complement any décor.
For more information, please visit: bisley.com/shop/
Images courtesy of Bisley