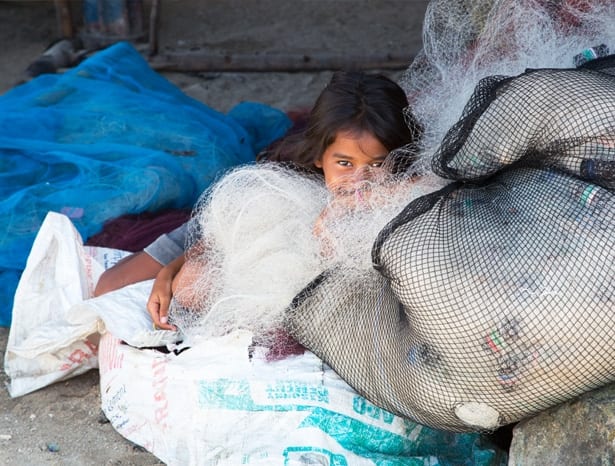 ||
In 1994, Interface founder, Ray Anderson set his vision: to unlock true sustainability through ingenious design and innovation. Every process was reviewed. Every material questioned.
Over 20 years later, Interface continues to honour this passionate belief in the power of design for good by championing the kind of thinking that can change the world – that's beautiful thinking.
Interface is dedicated to the idea that change can only be driven by visionary thinking, no matter how big or small. Whether it's creating spaces that improve health and well-being, saving our oceans from destruction, or developing a cleaner industry for our future – the inspiration for beautiful thinking can come from anywhere.
The key is to push boundaries and make a genuine commitment to actively pursue new ways of working. For an idea to be truly innovative, it must be ambitious, but it must also have real purpose.
In its new Beautiful Thinking campaign, Interface is celebrating the beautiful thinkers of today – highlighting ambitious individuals and companies that are driving real innovation to create a better world.
Interface will be focusing on a different beautiful thinker each month, exploring what inspires them to do things differently and what beautiful thinking means to them. This month, the campaign looks at the founders of the innovative Net-Works® programme.
Beautiful thinking is collaborating for a better world
Net-Works is a collaborative initiative formed by Interface and conservation charity, The Zoological Society of London (ZSL) – two unlikely partners drawn together by a shared ambition that couldn't be achieved alone.
The programme is an inclusive business model that enables fishing communities in developing countries to sell their waste fishing nets back into a global supply chain.
The enterprise is creating far-reaching economic and environmental opportunities for some of the world's poorer fishing communities, as well as a meaningful incentive to conserve their local marine ecosystems in the long-term. In addition, it has also established a reliable source of recycled nylon fibre that is being used in, among other things, Interface carpet tiles.
Dr Nick Hill, Conservation for Communities Technical Specialist (Marine & Freshwater) at ZSL and one of the project co-founders, explains: "Through Net-Works we're demonstrating a new way to work with poorer communities, based on empowerment and engagement, which ultimately will benefit hundreds of thousands of people, if not more – and that is a truly beautiful thought."
Visit www.interface.com/beautifulthinking to learn more about the inspirational people behind Net-Works, as well as the other beautiful thinkers in the campaign.