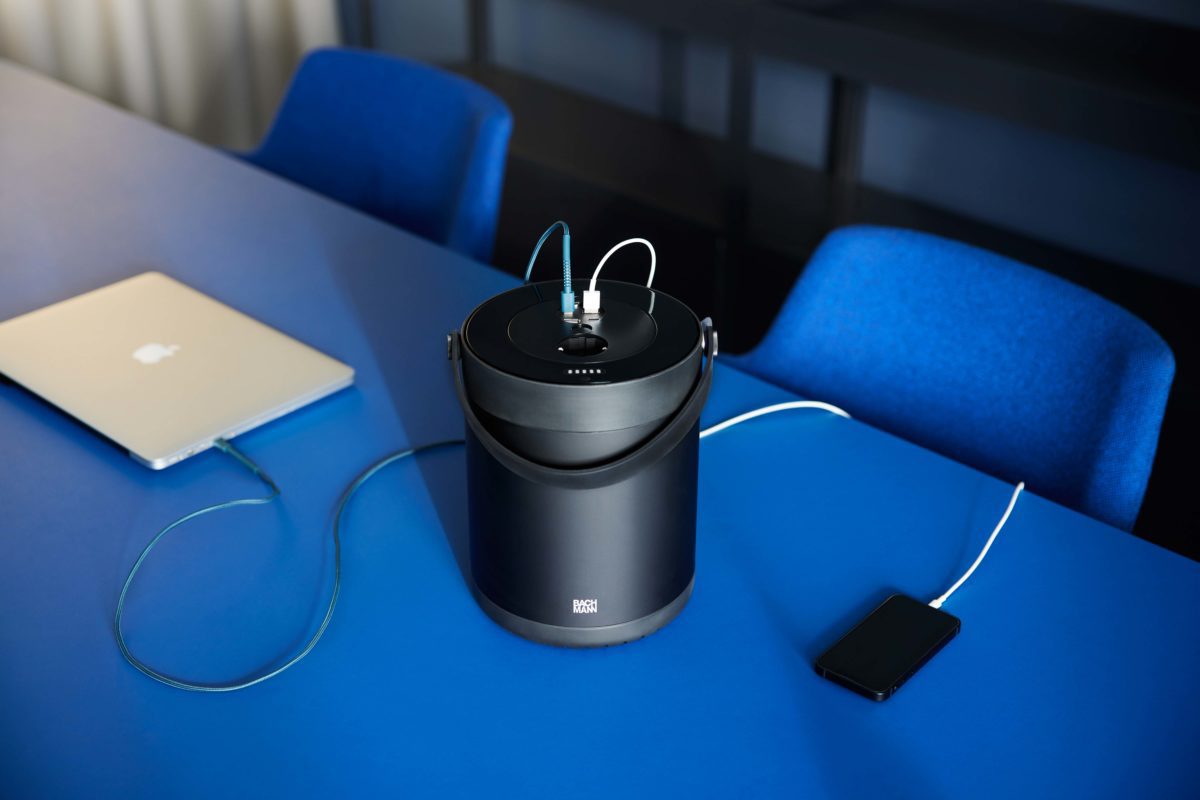 The BACHMANN MOV:E is a solution offering on-site flexibility
While ideas for a new world of work have long since been on the cards, the pandemic ensured they were truly embraced. But how are they now capturing everyday life? The answer is simple: with equipment that makes flexibility possible – both from a technical and organisational point of view. The BACHMANN MOV:E is a solution offering on-site flexibility.
Office settings have always mirrored what is currently accepted in terms of organising work. Writing rooms and a managing director behind a large desk reflected a clearly hierarchical workforce. In the 1970s, newly created open-plan offices signalled a change: communication and exchange were now the focal point.
Prior to the pandemic, only architects and designers were talking about the need for greater flexibility in the world of work, but their calls often fell on deaf ears. The pandemic changed that. Flexibility is now accepted as a concept. Nevertheless, we are still discussing how this is to be lived out in open spaces, on site, in everyday life and when schedules are full.
How do we live flexibly on a day-to-day basis?
Working from home and flexible hours are now commonplace, but many spaces are yet to be redesigned and essential equipment has not yet been purchased. That being said, there are now technical solutions available to help implement the concept of desk sharing, particularly booking systems.
Everything is pointing towards working environments moving away from rows of desks and requiring staff to be physically in the office. Instead, the space is becoming more of an open meeting place that needs to act as a platform for interaction – both physical and digital.
While processes are becoming more communicative and creative, they are also more spontaneous and individual. And the era dominated by cables and sockets is behind us. Devices must be self-sufficient; fixed workstations are increasingly perceived as a nuisance.
BACHMANN has therefore set out to meet another need in terms of everyday flexibility: how do we actually use our devices when sitting on beanbags, in cafés, in spacious foyer staircases or on roof terraces?
Their answer is both a product and a challenge – MOV:E!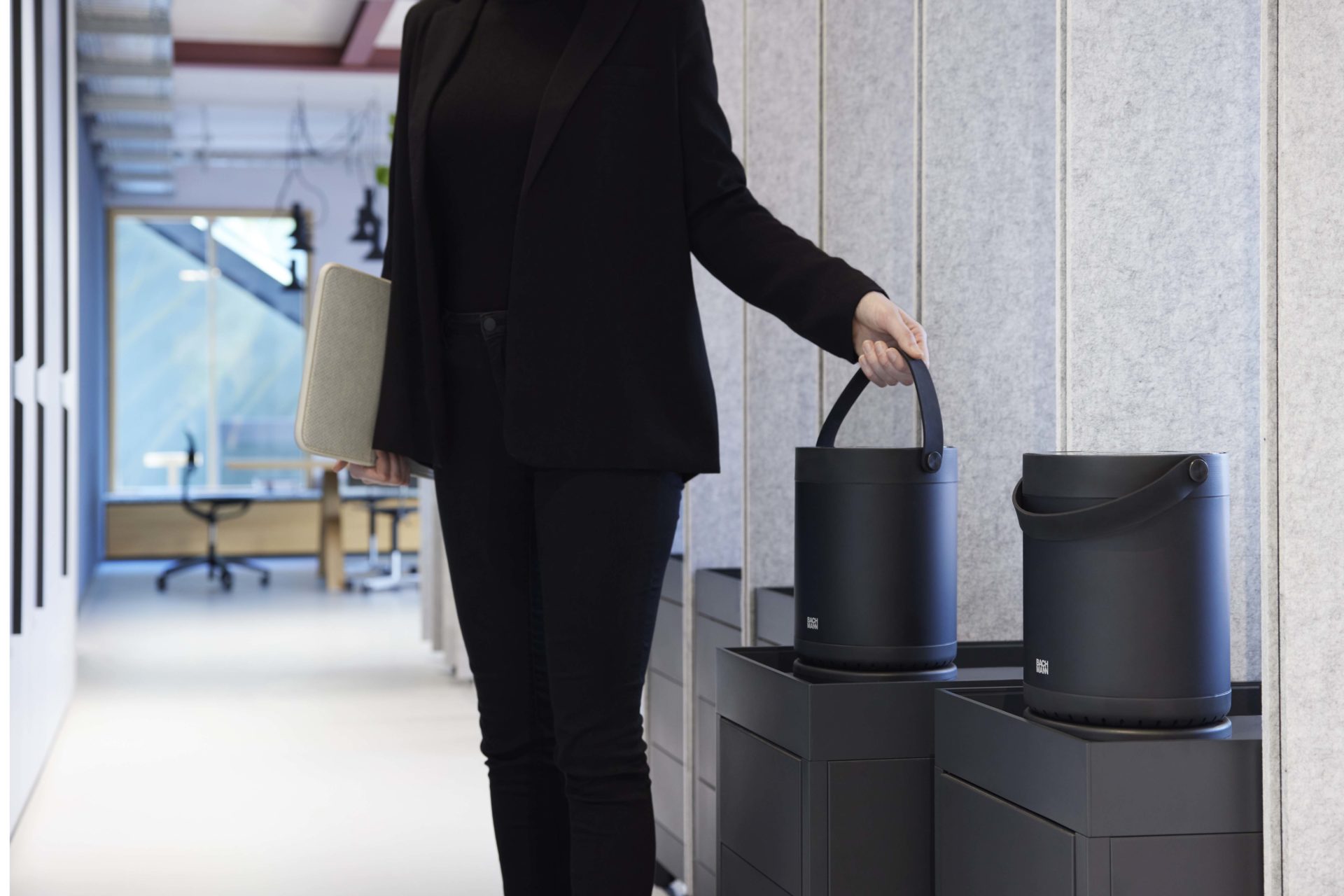 Made for open spaces
The XXL energy store provides sufficient power to run and charge all common office devices – from laptops through to digital flip charts. MOV:E enables free, mobile working – no matter where, when or how. All these features have been combined into a compact and handy product that stands on secure, robust feet. The carrying strap means the MOV:E is easy to transport.
What's more, the product design features a clean, timeless style and high-quality materials. MOV:E is available in elegant black or a high-quality aluminium look. Customised, individual colour designs are available upon consultation. Optional accessories such as an adapter for attaching a safety lock complete the functionality.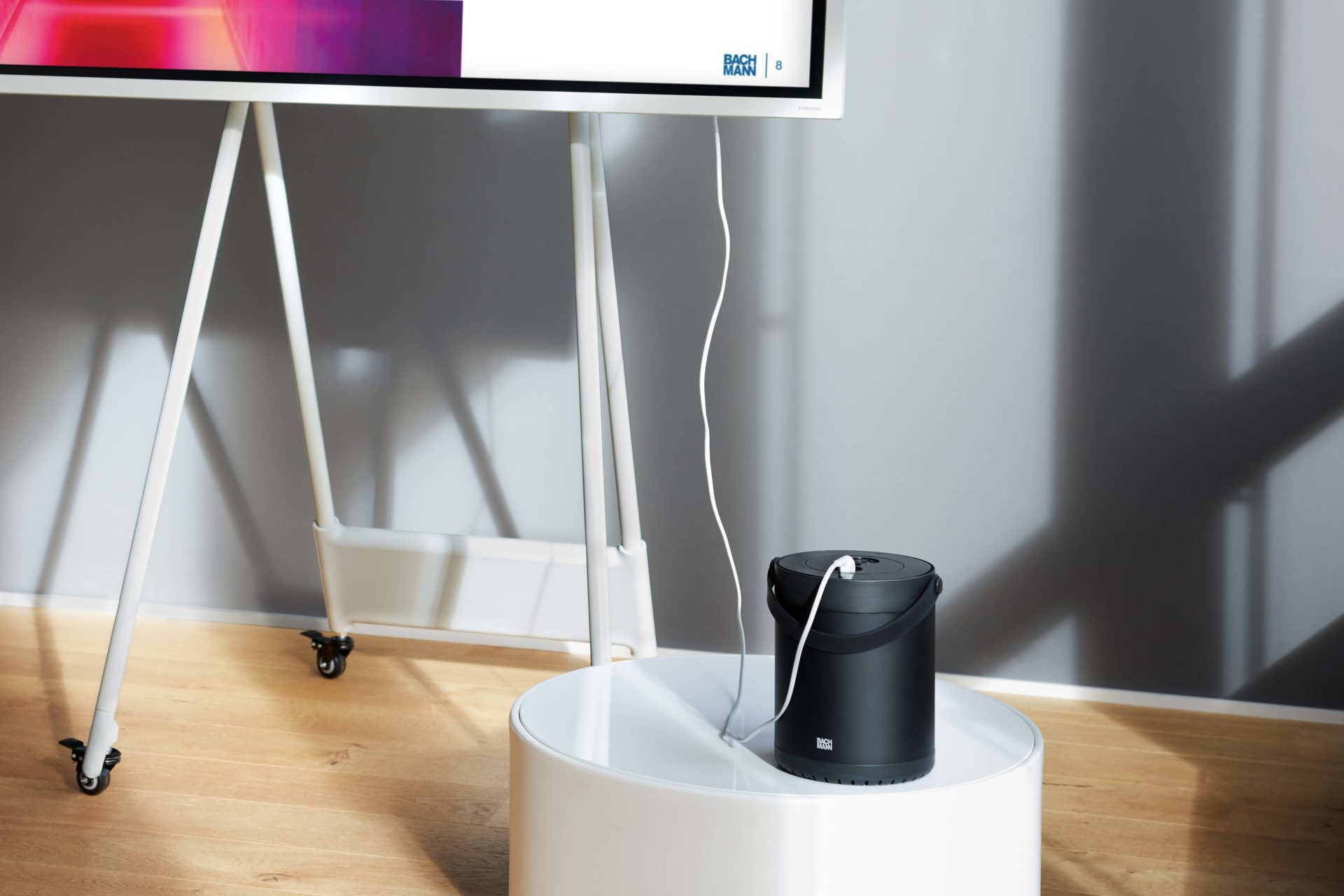 And most importantly, the MOV:E not only charges end devices quickly, but its own power supply charges quickly, too. It simply charges over night.
The MOV:E from BACHMANN – allowing the concept of flexible working to flourish everywhere and be long-lasting in open spaces. And by extension, this will allow places to become as flexible as workers.
For further information, visit BACHMANN.com
All images courtesy of BACHMANN