As a London Design Festival partner, Arper will unveil new collections at their Clerkenwell showroom from 18 – 26 September
Arper is a design-led company creating flexible furniture for community, work as well as home. The company is guided by an integrative, human-centered approach, fulfilled by versatile and timeless designs encouraging simplicity, comfort and connection. Arper's new collections are made with sustainability at their core, featuring renewable materials and reconfigurable products, which allow for reuse and facilitate recycling.
Mixu – designed in collaboration with Gensler – is a sustainable and versatile collection of chairs and stools that can be completely customised to suit the needs of any context, including workplace, hospitality and residential environments. The Mixu system is made of three parts: seat, backrest and base. The components are available in five materials into a vast number of design solutions: FSC-certified wood, metal, post-industrial recycled plastic, fabric or leather upholstered.
Mixu can be completely disassembled for correct disposal, making it a materially conscious system throughout its life cycle. Daniel Stromborg, Product Development Design Director at Gensler, says: " What we created with Mixu was a chair that would allow designers to mix and match materials and colours – almost a kind of toolkit to play with. We believed this system would create a kind of authorship for both the client and the interior designer to allow them to specify the exact fit and finish for the chair and allow the broadest range of applications – from tech firms to hospitality, to homes and offices."
Lightweight in form and environmental footprint, Kata by Altherr Désile Park is Arper's first solid wood lounge chair, designed with circular sustainability at its core and ideal not only for residential spaces, but also breakout rooms, relaxation and waiting areas – indoors and out.
Kata takes inspiration from artisan-made wood and woven straw chairs, combining traditional craftsmanship with soft technology. Jeannette Altherr, partner at Altherr Désile Park, says: "The wood used in Kata is designed to be durable and long-lasting, and uses timber from certified FSC production. The seat is made of recycled polyester yarn, and we selected the 3D knit technology for its sustainability value: it produces the exact amount of material needed, with no excess of material produced or wasted."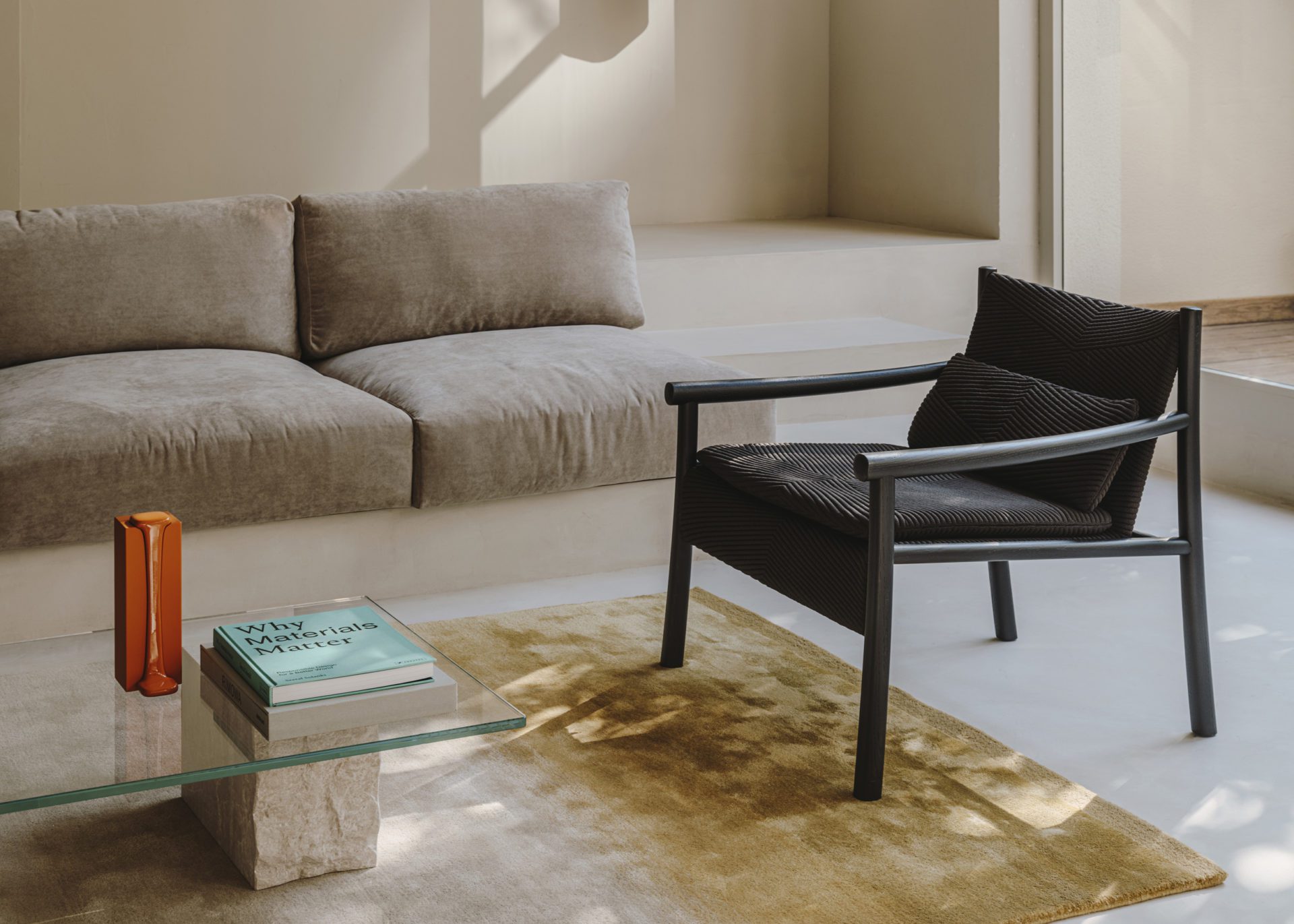 Kinesit Met by Lievore Altherr Molina is a sophisticated evolution of the Kinesit office chair, now available in a refreshed palette perfect for both home and office environments. Created as Arper's first regulatory-compliant office chair, Kinesit Met is now available with metallic finished armrests and in new, rich and nuanced materials, colours, and textures. Inspired by the contemporary moment and the evolution in our workplaces and spaces, Kinesit Met is designed for how (and where) we work today – softer, adaptable, and from anywhere. This new palette selection adds refinement and style to imbedded soft technology, marrying performance and style in a sleek silhouette.
Continuing the original shape of Aston, Aston Club Low Back by Jean-Marie Massaud expands the collection to offer generous, ergonomic comfort in a minimal form. With open arms, the Aston Club Low Back lounge armrest invites repose, rest, and shelter in any environment—a quiet space all your own. When paired together or placed in group settings, its clean form supports ease in conversation and exchange.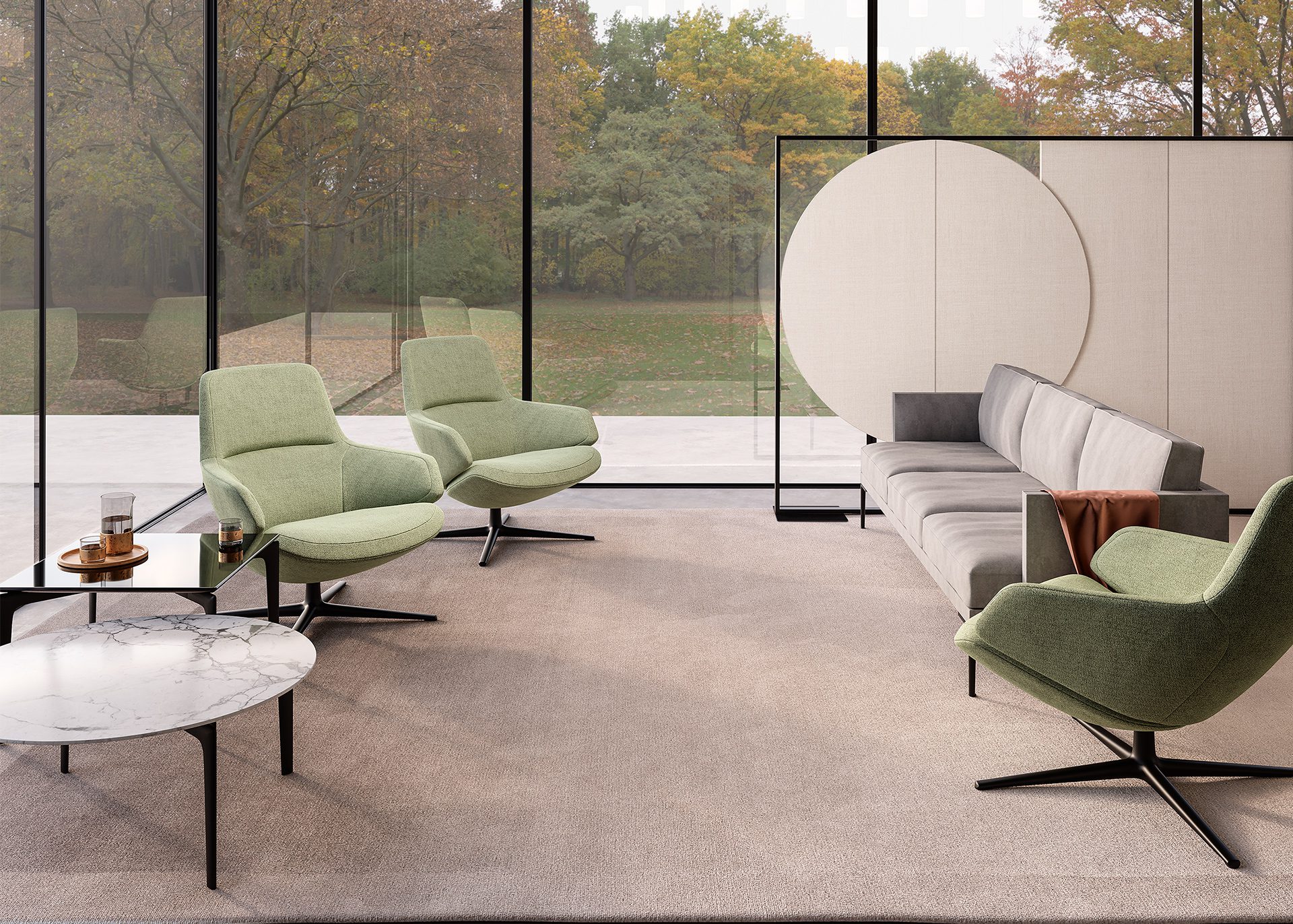 For more information and to book a showroom appointment, visit Arper.com
All images courtesy of Arper