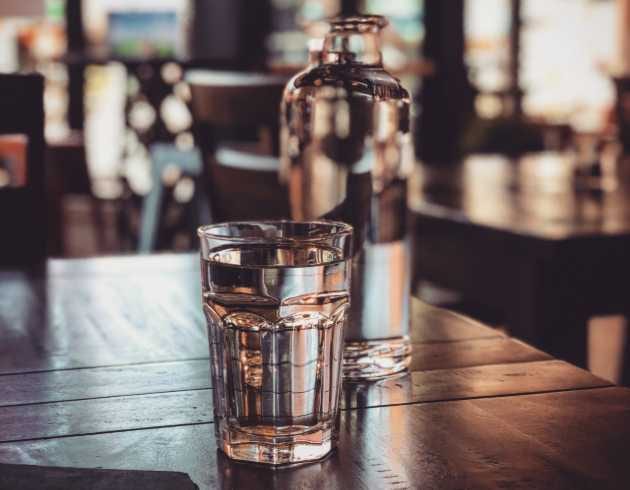 |||
It is fundamental to keep hydrated and even more so at work. Water intake affects our concentration, mood, productivity, immunity and energy levels. However, while employers are legally required to provide workers with an adequate supply of drinking water, only as little as 11 percent of the population drink enough water to maintain healthy hydration levels.
The negative effects of dehydration
Regardless of whether in a sedentary or physically active role, hydration is crucial for normal brain function. In its mildest form dehydration can cause headaches and fatigue and can very quickly lead to a mental and physical decline.
Research has shown that dehydration at as little as 3% can lead to a 50% drop in productivity and severe dehydration can reduce short-term memory and the ability to process and interpret visual information.
Even with this in mind, hydration in the workplace is an issue for many. Although the drinking water quality in the UK is rated as one of the best in the world – 99.96% of drinking water in England and Wales complies with strict UK and European standards – one in four people refuse to drink tap water as they simply do not like the taste or lack confidence in its cleanliness.
The problem with providing alternatives such as bottled water or water coolers is that they aren't as stringently regulated as tap. Some experts believe that BPA, a carcinogenic chemical used in some plastic bottles, can transfer from the plastic into the liquid inside. A 2018 study, commissioned by Orb Media, found that 93% of bottled water around the world and 92% of tap water is contaminated with microplastics, with the tiny pieces of plastics having the potential to release toxic chemicals or contaminants into our bodies.
What's an alternative drinking water provision?
To ensure proper workplace hydration, the provision of a mains-fed filtered drinking water system that provides crystal clear, pure tasting water that is free of contaminants will encourage employees to drink more, creating both a happier and more productive workforce.
Zip Water offer a wide range of functional, effective and easy to use mains-fed filtered drinking water systems. Working to promote both proper hydration and positive health and wellbeing, Zip's advanced drinking water systems come in a range of filtered water options – including both chilled and sparkling – to offer flexibility surrounding your preferences.
Zip's unique range of drinking water solutions, such as the HydroTap and HydroChill, come with its MicroPurity filtration technology as standard. Unlike traditional carbon blocks, Zip's premium filters combine carbon and sediment blocks into one cartridge. They not only help remove microplastics, dirt, bacteria, and contaminants from the water that other systems may not remove, but also up to 97% of chlorine and 99.9% of microbiological cysts if present.
What's more, the delivery of instant filtered water removes the need for unsustainable plastic bottled alternatives. Instead employees are encouraged to refill their own reusable water bottles time and time again, working to positively impact the environment.
By keeping your workforce in mind when choosing a high-quality, premium drinking water system you can ensure employees are happy, healthy and more productive, working to give your business better results.
Find out more about Zip Water's drinking water solutions here.