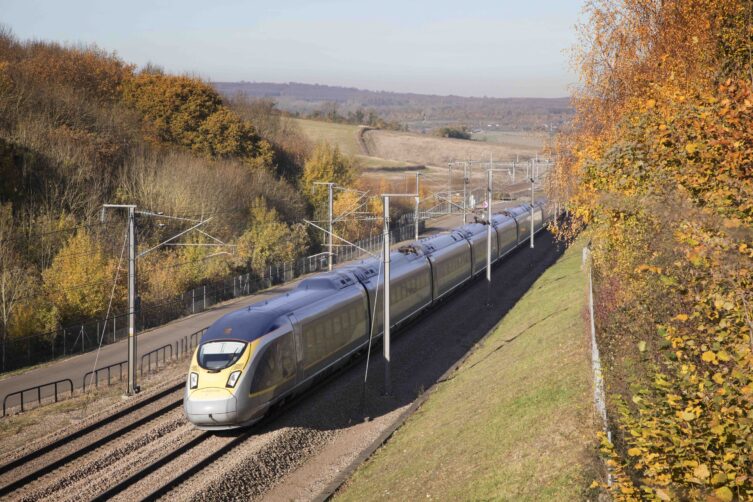 For any communications agency specialising in design and architecture, Milan Design Week is an essential event on the annual calendar. But how can you reconcile international travel with sustainable business practice? Simple, says agency founder Sabine Zettler, take the train…
In the olden days before 2018, Zetteler was like every other design-industry business for which Milan Design Week was a must-do event. We'd bundle ourselves onto the same EasyJet flight as everyone else, whizz breathlessly around town for a few days, plane our way back home, and go back to patting ourselves on the head when we remembered our recycling. And that was the problem.
Around that time, we were thinking much more deeply about our choices as a business, and how the values we stood for squared up with the impact we had. It struck us that, although we had embedded sustainability policies across all aspects of our business and were vocal in our support for eco-progressive clients and causes, we were still behaving as though air travel were just a necessary evil, that there was no way to avoid it, no other route to Milan.
When I was a child, growing up with a mother from Finland and a father from Holland, we would travel often by train on our holidays – and I have very fond memories of rail journeys across Europe. But it just wasn't something I'd properly considered for business travel – for all the same reasons I hear people giving today: it takes too much time; it's more expensive; it's a faff. But in 2018, we thought: 'If we're serious about being an ethical business, we can't justify making a choice we know to be environmentally damaging when there is an alternative, even if it is slightly less convenient.' So we booked our tickets.
Yes, it was slower and, yes, it was a little more expensive (UK rail pricing in particular remains a scandal), but travelling by train actually proved a lot easier and less stressful than flying. It was, by contrast, a genuine joy. And, with CO2 emissions clocking it at 86% lower than air travel, I can confidently say we're never going back.
Checking in, going through the intense scrutiny of airport security, feeling that weird moment of guilt ('could I be a drug mule or a terrorist and just have forgotten?'), waving goodbye to your belongings, the recycled air of the cabin, the waiting and the waiting and the waiting… Air travel is an assault on the senses. Train travel is pretty chilled out. Big seats, great views, generally reliable wi-fi, and way less waiting around.
For the last five years (Covid excepted), I've travelled by train whenever possible, including jaunts to Norway, Denmark, Spain, Italy and Germany. Air travel has been limited to one New York work project when no other options were realistic. Sometimes flying might be unavoidable, but at least it's no longer the default option.
Yes, train travel takes longer – we typically spend two days travelling to Milan each year – but that time isn't wasted. A lot of people think they're simply too busy to travel on a train, but I find the train gives you time and headspace to work that you don't always get in your everyday professional life. (I'm currently writing this on a train from Hull to London after visiting a client.) I, like many people, find a change of context leads to a boost in productivity, and the opportunity to spend time gazing out on a changing landscape, thinking deeply, is a rarity in modern office (or homeworking) life. I find the time on a train to be slightly otherworldly – my brain works differently, more philosophically, travelling at pace through the countryside, cities and countries.
Of course, I don't expect every business to immediately overhaul their travel policies. It takes a certain calibre of colleague to be comfortable sharing a small sleeper cabin with the PJed boss on an overnighter, for example (sorry, team). And I recognise that I and many in my current team are very lucky to not have the commitment to family or childcare that might make train travel an impractical luxury for simple reasons of circumstance.
But I think it's important that every business that can afford to take more responsibility for its emissions, and can take active steps to reduce them, should do so – and taking the train over the plane is one of the most effective ways to do that by a long stretch. It gives me hope that there are a growing number of climate-responsible companies and individuals who are overcoming their preconceptions and waking up to the possibilities of train travel.
Image by Verbatim courtesy of Eurostar
As featured in OnOffice 163, Summer 2023. Read a digital version of the issue for free.