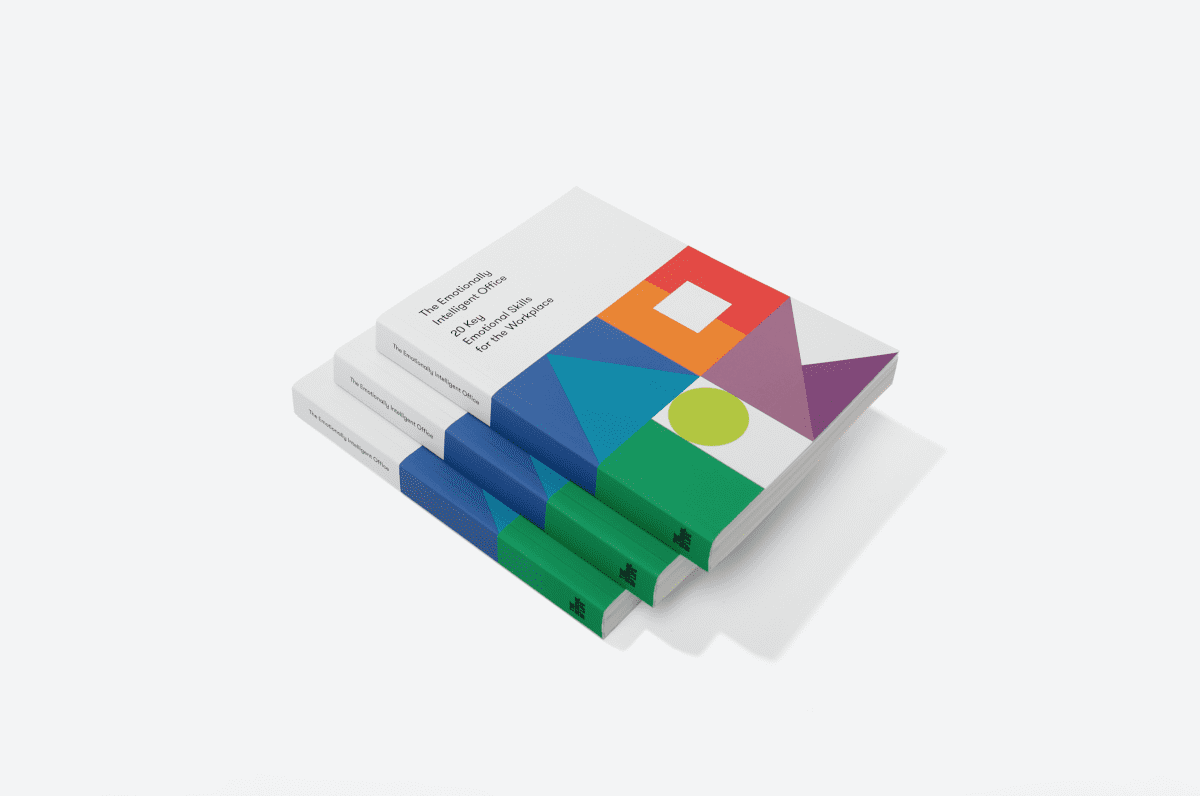 The School of Life's The Emotionally Intelligent Office champions a move away from traditional hard skills in favour of a more soft skillset
In recent years, business books have become an industry all of their own. Amazon lists over 80,000 titles on the subject. You can choose between mastering The One-Hour Business Plan, The 4-Hour Work Week or The 80-Minute MBA. There's a book for every conceivable topic – everything from What They Teach You At Harvard Business School to What They Don't Teach You at Harvard Business School.
The proliferation of such books reflects the seismic shifts that have taken place within the world of work over the last several decades. Traditional industries have been replaced by new ones, where the old rules no longer apply. Advances in technology have rendered many of the roles and practices of the past obsolete. Organisational hierarchies have collapsed, making the path to advancement more open, but less clear.
These changes have brought us greater freedom and flexibility, but have also contributed to widespread confusion and anxiety about what it now takes to succeed at work in this day and age. Though their answers differ, it's this central question that all such books are seeking to answer. Yet all too often, they're composed of little more than quick fixes, unrealistic targets and an emphasis on technical knowledge that fail to grasp a fundamental truth: that the skills most needed in business today are not practical, but emotional.
A more open and collaborative workplace means our qualifications are less important than our interpersonal skills – like charm, eloquence, supportiveness and empathy – that determine our capacity to work effectively with others. The increased role of technology places a premium on those purely human traits – like playfulness, innovation and empathy – that can't (as yet) be automated. And as businesses experience an ever-increasing pace of change, it's crucial that we're sufficiently calm, adaptable and resilient in order to change with them.
That's why we wrote The Emotionally Intelligent Office: a book that looks at 20 emotional skills that every professional needs to succeed in the workplace. For over 10 years, The School of Life has been teaching emotional skills to a global audience of 4.5 million people and building tools to help them work together and find fulfilment. In this book, based on the efforts of our business division, we've applied the same principles to the world of work. We look to the fields of philosophy, psychotherapy and culture to unlock the sources of our emotions and the roles they play in our professional lives.
We explain, for example, why pessimism is the key to diplomacy; how storytelling can help us find purpose; and why the most effective people are those who spend a lot of their time staring out the window. We reveal how looking at paintings of the Dutch countryside can help you be more charming, and what the 9th century Chinese craze for rocks can tell us about innovation. For those seeking to negotiate the changing world of work, The Emotionally Intelligent Office is a guide to the essential workplace skills of today – and of the future.
As originally featured in the August 2019 XYZ Issue of OnOffice (146)
All images courtesy of The School of Life