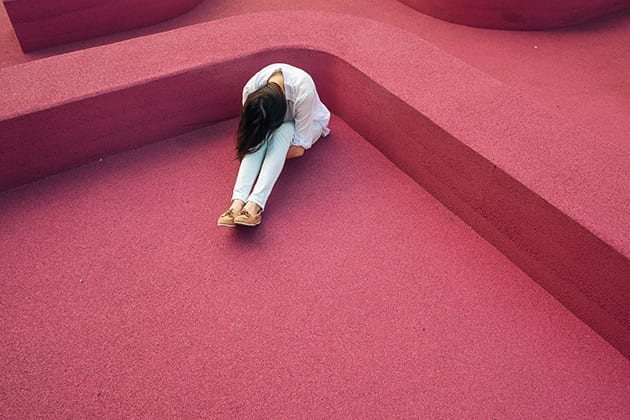 |||
It's estimated that approximately 50% of workers say they have come close to breaking point due to stress, with a recent survey finding that the average working adult feels stressed for almost a third of their working day. It is no surprise then that employers are seeking new ways to minimise the impact of stress in the workplace and today, on Stress Awareness Day, it's an important reminder that we must do more.
From battling the crowds to get to work in the morning to managing heavy workloads and expectations that technology means workers should be "always on", there are many aspects of the average employee's day that can be high pressure. In the long run, this can seriously impact stress levels, with knock-on consequences for staff attendance, productivity, retention and, ultimately, a business' bottom line.
As stress continues to impact productivity and contribute to employee 'burnout', there are practical ways businesses can ease the commute, build relationships, and provide a healthy working environment that recognises mental health. By relieving these everyday stresses, employers build the foundations for a happy, motivated workforce.
Easing the commute
Before employees even get to work, stress can prevent a productive day. Affected by poor traffic, overcrowding, and delays all at high costs, the commute is anything but easy. A recent survey by Office Space in Town (OSiT) revealed that over one third of commuters felt that their journey was having a detrimental impact on their lifestyle, contributing to stress at work.
Read more: Niki Fuchs on the advantages of a multi-generational workplace
While employers do not always have the luxury of being able to choose their work premises, they can soften the impact of a stressful commute by offering benefits including flexible working hours, cycle to work schemes and season ticket loans. This contributes to attracting and retaining staff, where more than three-quarters of respondents in the survey found that the length of commute door-to-door was an 'important' or 'very important' factor when looking for a new job, and proximity to a transport hub was an essential consideration in their choice of employer.
Productive and varied workspaces
There have been growing concerns surrounding workplace loneliness, where recent research has unearthed the alarming impact of isolation at work, contributing to 37% higher absenteeism and 16% lower profitability. Employers have to work a bit harder to facilitate human relationships in the office, building spaces that promote productive collaboration and ultimately reduce stress. This can be facilitated by providing workplaces which offer varied environments such as breakout areas, rooftop terraces, and both formal and informal meeting spaces, reducing physical barriers to communication, opening pathways to conversation and encouraging collaboration which can relieve isolation induced stress.
While other new strategies have been introduced, they can sometimes have the opposite effect on the working environment. Hot-desking for example, allows different teams to mix and collaborate, but can also leave people feeling isolated, where familiarity and ownership of workspace provides an important link between confidence and productivity.
The biophillic buzz
Enhancing the workplace environment by integrating natural or biophillic design is another key way employers can reduce or limit stress at work. Human-conscious design features can improve the office environment to promote better working practices.
A recent trend has seen significant focus on the concept of biophillia, the instinctual desire to connect with nature that uses plants and natural features to enhance an environment. The toxin-absorbing characteristics of plants improves oxygen levels in the office, encourage concentration and reduce mental fatigue – both contributing factors to stress. Considerations such as ensuring enough natural light have also emerged as an important priority for employers.
Training staff to identify stress
Reducing stress in the workplace isn't only about the aesthetics and practicalities of work but also about being able to identify potential strain on workers and making sure it is appropriately addressed. Introducing an all-staff training programme to encourage staff to recognise stress and mental health concerns in themselves and among other team members can help make sure that stress isn't left unchecked – a safeguard I've introduced across my own business.
Not only does this build an important foundation for a company's culture of recognition and support around stress and mental health concerns, it can cultivate a supportive team environment by encouraging an open dialogue among team members that also helps to minimise stress at work.
A healthy environment makes for a healthy workforce – something I've found to be completely true as a business owner. Employers which look to relieve the pressures associated with a difficult commute, workplace isolation and unhealthy environments can mitigate employee stress to produce a happy, motivated workforce. Through these simple steps, we can make a huge difference to the health of our employees and also reap the rewards as a business.
Niki Fuchs, managing director at Office Space in Town, gives three practical ways businesses can help reduce employee stress