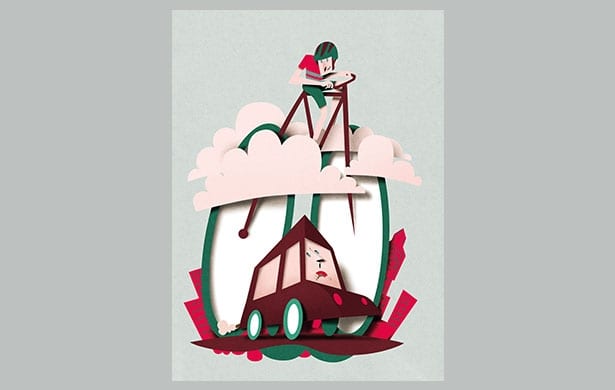 |||
I am a keen cyclist. I commute to work, ride to meetings and cycle long distances. I've done Land's End to John O'Groats, I've cycled to Mipim in Cannes five times, ridden to Paris more times than I can count and across America, Ireland, Wales and England. I've just got back from an entrancing ten days cycling across Myanmar – probably the most friendly cycling environment I've experienced. Everyone waves and smiles or claps as you ride past. The same could not be said when I got back to London, where my local community groups in Chiswick were up in arms about plans for Cycle Superhighway 9, planned to run along Chiswick High Road. Greater London Assembly member Tony Arbour, representing the south-west of London, said that he had never received such a full postbag of complaints and asked that TfL think again.
The complaints are familiar to anyone in the cycling business: it will increase journey times for cars, it will be bad for retailers, it will push cars into residential area rat runs and even, the most ridiculous, that it produces additional pollution because of increased congestion. It may well increase journey times very slightly, but this needs to be seen in the context of wider policy changes like the mayor's aim that by 2040 80% of Londoners will employ active travel – walking, cycling and public transport – instead of the 60% who do so now. It will not be bad for retailers – many examples show that retailing improves when you attract more walkers and cyclists.
All of the criticisms can be rebutted with ease, but still the resistance persists. Why? Because a lot of people hate cyclists – they see them as arrogant, sanctimonious law-breakers who flout the most basic rules of the road. The burghers of Chiswick fear that they will be mown down by Lycra-clad racers commuting along Chiswick High Road. If it's a superhighway – why not put it on the A4?, they ask.
And I have some sympathy with that point of view – too many times in London I see cyclists scaring pedestrians with near misses when they ignore the red light on a cycle superhighway and ride on when the green man indicates it is safe for the pedestrian to cross. Those pedestrians join those cyclist-haters who want to stop the improvement of conditions for cycling. It shouldn't be like that. We have a commissioner of walking and cycling, Will Norman; these days pedestrians and cyclists should be on the same side.
Janette Sadik-Khan, the charismatic commissioner for transportation in New York under Mayor Bloomberg, organised a successful campaign whereby cyclists who went through a red light were given a card which said "Don't be a jerk!". I've often wondered whether a similar campaign might work in London, and what the equivalent sobriquet might be. I thought of stationing people dressed in a green chicken costume at key traffic lights who would hand out a card saying "Why did the chicken cross the road? – because it thought it was green!"
I am as sanctimonious as any cyclist – I know I am greener, I take up less space, I get to meetings on time and I am healthier than other road users. I want to see more and better cycling infrastructure to encourage more people to get on their bikes; I want see a substantial reduction in car use in our cities. If we're to do that, cyclists should pay greater attention to pedestrians. If all road users followed the rules of the "Golding Triangle" – named after Francis Golding, the urban design consultant killed on his bike in 2013 – which says that vehicles should give way to cyclists and cyclists should give way to pedestrians, we might find less antagonism to proposals like CS9.
Subscribe to OnOffice for a copy of our January issue
Cyclists and pedestrians need to be on the same side to fight for a better city