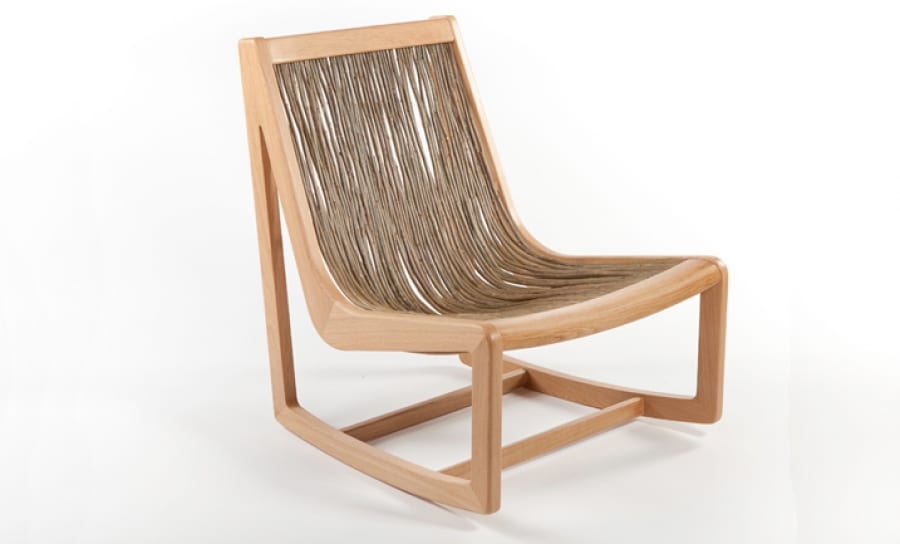 ||
How important/relevant is LDF for designers based outside London?
Dan Ziglam, director, Deadgood
Although we are predominantly based outside London a lot of our business and customers operate within the capital, so LDF is both important and relevant. The festival acts as a key focal point to meet and build relationships with our existing contacts and clients, but it also gives us the opportunity to promote our products and services to new national and international audiences.
Even though it is called the London Design Festival, in an ideal world it probably should be called the UK Design Festival, because there are designers and companies represented from all over the UK. I believe promoting the entire country's creativity as one collective force could be a much stronger offer – however I'm not very optimistic about this happening in the near future!
In what ways is the festival occupying new areas of London?
Tom Dixon, designer
West London deserves a spot for lovers of design and creativity, and finally, after months of searching for the perfect location, we have found the ultimate base. Portobello Dock combines the beauty and solidity of the Victorian industrial infrastructure with lots of open space and contemporary architecture – we now want to share it with everybody else.
How well does LDF raise the profile/ awareness of design with the general public, as well as other industry folk?
Max Fraser, editor, London Design Guide
The London Design Festival is a positive annual focal point for the design industry and a moment during which we can celebrate the year's output and come together face to face. For many, it is reaffirmation as to why they work in design.
Within the public realm, the upside is that design has its own forum alongside more popular industries like fashion and film, which is essential to garner more interest and understanding of what it can offer. The downside is that the design scene can be insular and seem highbrow and rather impenetrable to outsiders. We look to the festival organisers to 'solve' this, but they can't perform miracles – every participant should be reminded of the importance of clear and inviting outward communication to the eventual customer.
How important is LDF in launching a business?
Anna Hart, director, MARK
LDF is a great time in the year when everyone in the design industry can take a bit of time out to look to London for some inspiration, see what's new and what's going on in the world of design. We were keen to be part of this which is why we chose to launch MARK at 100% Design last year. It gave us the opportunity to showcase our company to a wide-ranging national and international audience and we've continued working with the people we met at 100% Design over this past year to form a great network of dealers and retailers. Without this focused opportunity, getting MARK out there would have been a much slower process.
How has the recession impacted on LDF this year?
Peter Massey, director, 100% Design London
Massively. The design industry is reappraising and readjusting to new conditions. This year will see a flight to quality over fashion, with sustainability overtaking frivolity. We will experience a more creative 100% Design and LDF, as designers focus on presenting new thinking and ideas relevant to a new economic and social landscape. We can also expect to see the entrepreneurial spirit more evident, with designers leading the way on new business models and collaborative working in order to bypass financial difficulties posed by the recession. All this will make for a very energised, but more concentrated, festival spirit, as designers come together in groups to participate and showcase their ideas: expect to see the unexpected! For example, just what will a 100% Design/Designersblock collaboration look like?
How is JAM helping to build 100% Design, and LDF as a whole, into a true British brand?
Jamie Anley, director, JAM
100% Design and the London Design Festival are both inherently British brands, both of which still have a massive untapped global potential. This year JAM is working with them to support their growth and success. As creative directors of 100% Design, one of our first initiatives was to seek ways of integrating the show with The London Design Festival to increase the experience and impact of both brands. We have achieved this in a number of ways. Firstly, by visiting 100% Design you will capture a glimpse of awe-inspiring installations taking place around London, with information on hand to locate them. Secondly, we have brought into the same venue as 100% Design one of London's leading fringe events taking place during the London Design Festival, Designersblock. Thirdly, we have launched the Brompton Bicycle Tours, taking people from Earls Court on a tour of interesting installations up to the V&A and back again. In short, we have recognised that the collective energy and creativity of all the various events will create a more positive experience for all involved. JAM is art directing a more unified experience at 100% Design. We are also introducing more participatory, theatrical and multi-disciplinary installations to provide the inspiration and surprise that you would expect from a British design experience.
How important is LDF for establishing a brand?
Jimmy MacDonald, director of Tent London
For an international brand wanting to crack the UK market there is no other time of year to do so. Most global brands that have taken full advantage of this period have found it so useful that they have now set up show rooms in London permanently. For UK based emerging brands the LDF provides the all-important immovable annual target for getting to a state readiness. The LDF is period in the year when you can be absolutely sure there will be more media, specifiers and buyers in town than at any other time of year, all on the look out for something new or surprising.
How important is LDF for spotting new talent in a climate with so many other channels (such as blogs and Twitter) available?
Barbara Chandler, journalist and current design writer for the Evening Standard
You cannot substitute seeing something for real to get a feeling for scale and quality and above all a true idea of colour and texture – which any internet image can never reveal. Also, when meeting people in the flesh, ideas spark back and forth in a way you cannot replicate, particularly when there is a group of you. And you only get 140 characters on Twitter. I should know as I am marginally obsessed…