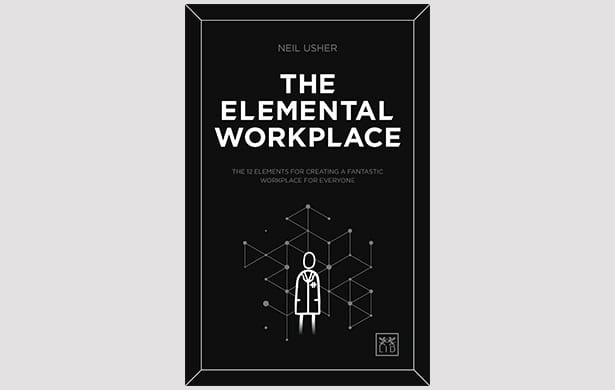 |||
After 25 years of global occupier side experience, the conclusion is… creating a fantastic workplace is simple.
That is, despite the complex forces at play and the constant pressure on organisations to do more with less, the delicate task of considering and balancing increasing numbers of competing internal and external interests, and the constant challenge to do something different with a filament lightbulb. Plus the realisation that it actually has nothing whatsoever to do with the war for talent, an era of unprecedented change, the unchecked rise of wilful job-eradicating robots, the everlasting Christmas of a millennial wish-list, the grindingly cruel chaos of an uber-VUCA world and a force-feed wellbeing-at-all-costs agenda.
There is an approach that is not only simple, but also attainable and universal. Everyone deserves a fantastic workplace, and everyone can have one by following a framework that applies to any sector or location, with any available budget and to any desired workstyle (yes, even those that are not agile).
The Elemental Workplace is an idea that has been percolating since 2013 through the workessence blog. It originally grew out of a concern that a small number of well-funded organisations were creating workplaces that bore increasingly less resemblance to the perennial mediocrity suffered by most. It is possible to apply a simple sense to workplace that can enable people to work effectively, allow the organisation to function efficiently and express its personality and DNA through its workplace and in the ether, to tread lightly on the planet and energise its occupants
Sometimes a blog post isn't enough – so the idea is now a book that will be published on 1 March. The Elemental Workplace covers why we need to create a fantastic workplace, how we create it and what it comprises. Written for experienced workplace professionals and newcomers alike, it strips away the ever-present swarm of buzzwords and sidesteps onrushing bandwagons to present a framework of twelve core elements to consider: daylight, connectivity, space, choice, influence, control, refresh, sense, comfort, inclusion, wash and storage.
The Elemental Workplace is not an elite standard such as BREEAM and WELL, but a mark that is deemed as something everyone should aspire to – and can reach. The ultimate goal is for the standard to no longer be needed, when it has served its purpose and happily worked itself into obsolescence. The periodic table in which the 12 elements are framed also recognises that all organisations will need to focus on different areas, and so it is free of hierarchy or order – just as long as each is considered and responded to. It finally brings together many ideas that have been circulating for so long, adding logic, structure and an occupier's practicality.
While offering a simple, understandable approach and structure, it also by implication creates an even more vital role for workplace strategy, design and delivery. Removing so many time consuming and distracting vagaries, it allows each to progress with a new confidence, minimising the possibility of waste and re-work. It is also equally applicable to those developing speculative space and occupiers creating their own space, and might at last offer a common language.
That's a lot of hope to pin on a book, but we've waited a long time for something this accessible. And we know from award-winning experience – the Elemental Workplace works.
The Elemental Workplace is published by LID Publishing and is available here.
In light of his new book release on 1 March, Neil Usher uncovers the essential framework for what makes a fantastic workplace