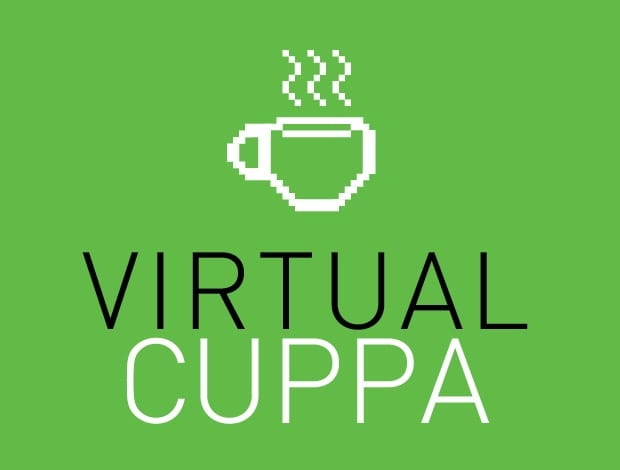 ||
For the past five years, Brian Condon has run the groundbreaking Centre for Creative Collaboration; now that the project has ended, he reflects on how much of its success was due to the space itself
Hi Brian >
< Hi Neil 
  December 2014 marked the closure of a space in which you invested considerable time, energy and emotion, which also inspired my journey from mere corporate employee to socially motivated blogger – the Centre for Creative Collaboration (C4CC).
As an incubation space, it preceded Silicon Roundabout and the plethora of co-working environments, and spawned amazing business ventures such as Pavegen. But what always fascinated me was its energy. As a workspace, there was nothing pretty or "designed" about it, but it positively frizzled.
It challenged me to consider that the energy in a space had nothing at all to do with design. Yet as we have discussed, its secret was its curation. Can you share more about this?
  While perhaps the space itself wasn't "designed", there was a big process of research and consultation behind it, which began in 2007. We did an extensive review of the needs of businesses, universities and creative freelancers in what universities were then calling "knowledge transfer" and collaboration.
We met 25 universities across London at multiple levels, surveyed 1,000 businesses across south-east England, visited all the innovation/enterprise hubs we could find in London, and looked at exemplar projects in Toronto, Singapore, Hong Kong, New York, the Netherlands and Scandinavia.
  Did this research, combined with your original thinking around the space, consider curation from the outset? 
  Looking back at a one-page pitch document from early 2008, we said we would "provide neutral space for innovative projects led by the creative disciplines in London and incorporating the impacts and benefits of the rapid adoption of new technologies by the creative sector."
The idea of active independent management – it was only described as "curation" later – was integral to the project.
  So, an amazing amount of research went into this undertaking – but perhaps I could first ask about that idea of "neutral space" as a backdrop to, or enabler of, creativity and innovation.
There will be many reading this who are engaged in the process of designing space they believe will foster innovation, but is it the case that the more intrusive and enriched the design, the more it interferes with the creative mind?
At C4CC, the space was awash with natural light, and furnished with whatever was available at the time, but otherwise it was merely a canvas.
  Well, our intention was to create neutral territory where people could be supported to work collaboratively, and where they were in a safe space outside their normal environment. And by that we meant outside their normal corporate, political, technological or disciplinary and/or physical spaces.
We were lucky in that the building had already been used as a design studio (by Thomas Heatherwick), so it was an interesting and challenging environment. We had no money for furnishing, so we had a big mixture of 'stuff'.
At the beginning, we had a big empty space – and lots of demand for people to work in the environment we were creating – and so it had to be animated by the people and projects that were in it!
  If this was highly successful for people from a variety of backgrounds, it does beg the question as to whether the workplace industry is being too prescriptive, and trying too hard? I've always held that the last place anyone is ever going to have an idea is in the "Ideas Room".
  Yes. The corporate "innovation" spaces I've seen are over-designed, over self-aware and trying too hard  to be "cool". They're also driven by ego – either of the designer/architect or the CEO or some other important person. I like your analogy of the "canvas" – the artists are the collaborators and the paint is the projects they bring to the space.
  You also had some fascinating stuff going on with the curation of the space, and the "tummeling" of Lloyd Davis, social artist in residence (a previous Cuppa correspondent) and host of the weekly all-welcome Tuttle Club. In the context of the Centre, what did the idea of curation involve (since it's another often mis-used term)? 
  We needed to create an effective social space and process. We only had two years initially for the project, so we had to get things moving very quickly. We used the Action Research methodology – act, see what happens, reflect and iterate – and we started with few constraints. 
It became a process of carefully judged "interventions" in what was happening in the space and what the people and projects were doing. We were constantly "in beta". Curation must add value; it must be done by people who are open, experienced, generous and pragmatic.
It's not FM (though there are elements of that) and it must not be a top-down directive process. Curation must be about the work, about helping creative people achieve their best work, and, sometimes helping them to fail – but to fail "non-corrosively". 
 A tea-laden toast to the C4CC – and your next inspirational venture.