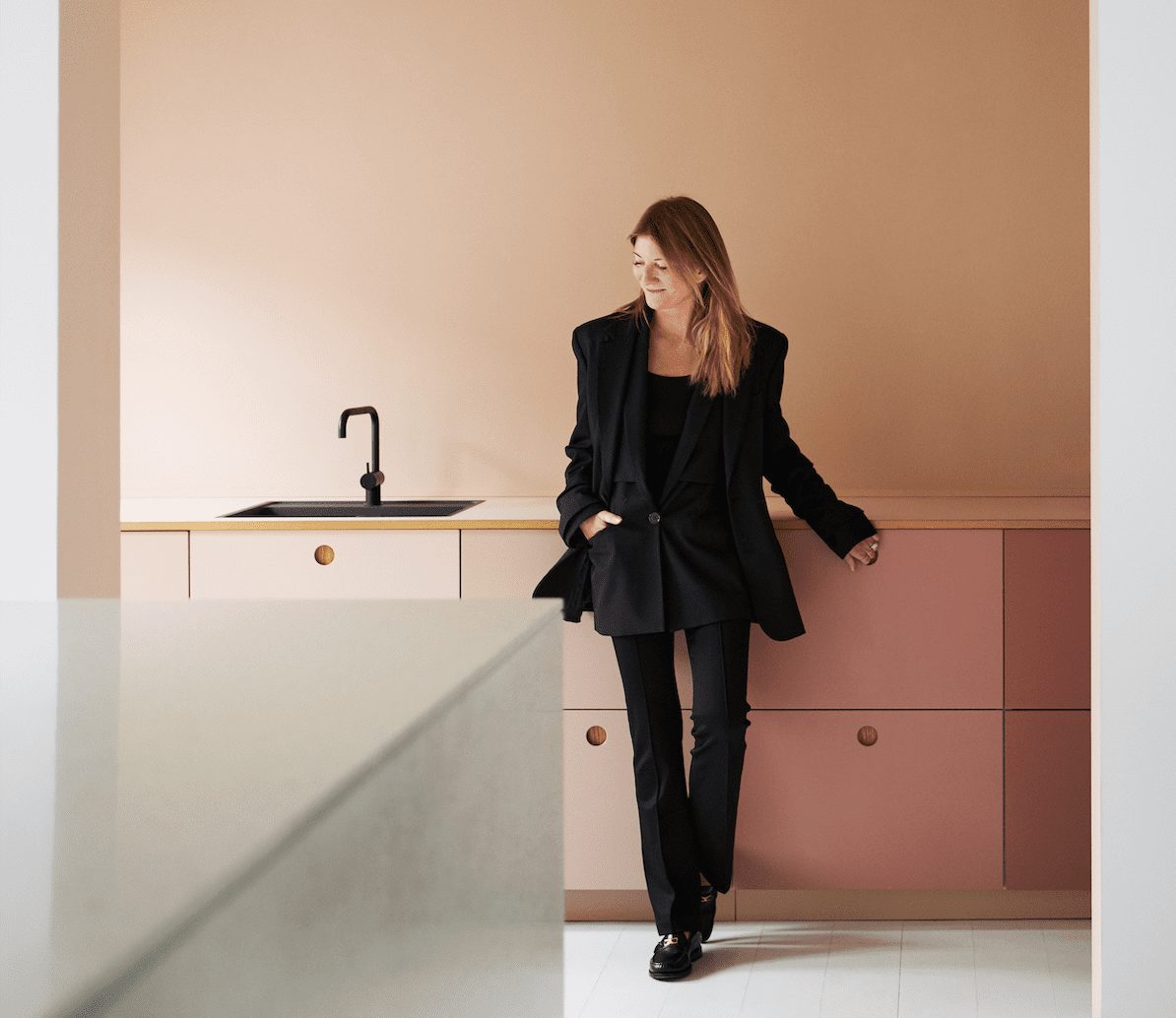 Sustainable mindsets unite Danish fashion label Designers Remix and the Reform brand to create this newly redesigned Copenhagen-based showroom and workspace
When the Danes experienced something of a renaissance in clothing design in the late 1990s and early 2000s, Charlotte Eskildsen's founding of Designers Remix stood out, both for its iconic silhouettes and use of deadstock fabric; essentially, creating pieces entirely from offcuts and textiles destined for landfill.
Since then, creative director Eskildsen has risen to be one of the country's most eminent design forces, with pieces and collections that shine a light on the region's signature contemporary styles. Most renowned though, is the label's unmistakable association with high-quality design and sustainability, striking a balance between modernism and functionality.
Which is why when seeking a collaborative partner to redesign the brand's showroom in Copenhagen, Eskildsen naturally turned to custom-made carpentry brand Reform.
In the six years since its founding, the Danish brand has made waves through its architect-designed custom kitchen designs that focus on democratising great design and bringing people together through these spaces. Founded by Jeppe Christensen and Michael Andersen, the duo has been pioneering kitchen concepts as meeting hubs outside the home in new and non-traditional settings.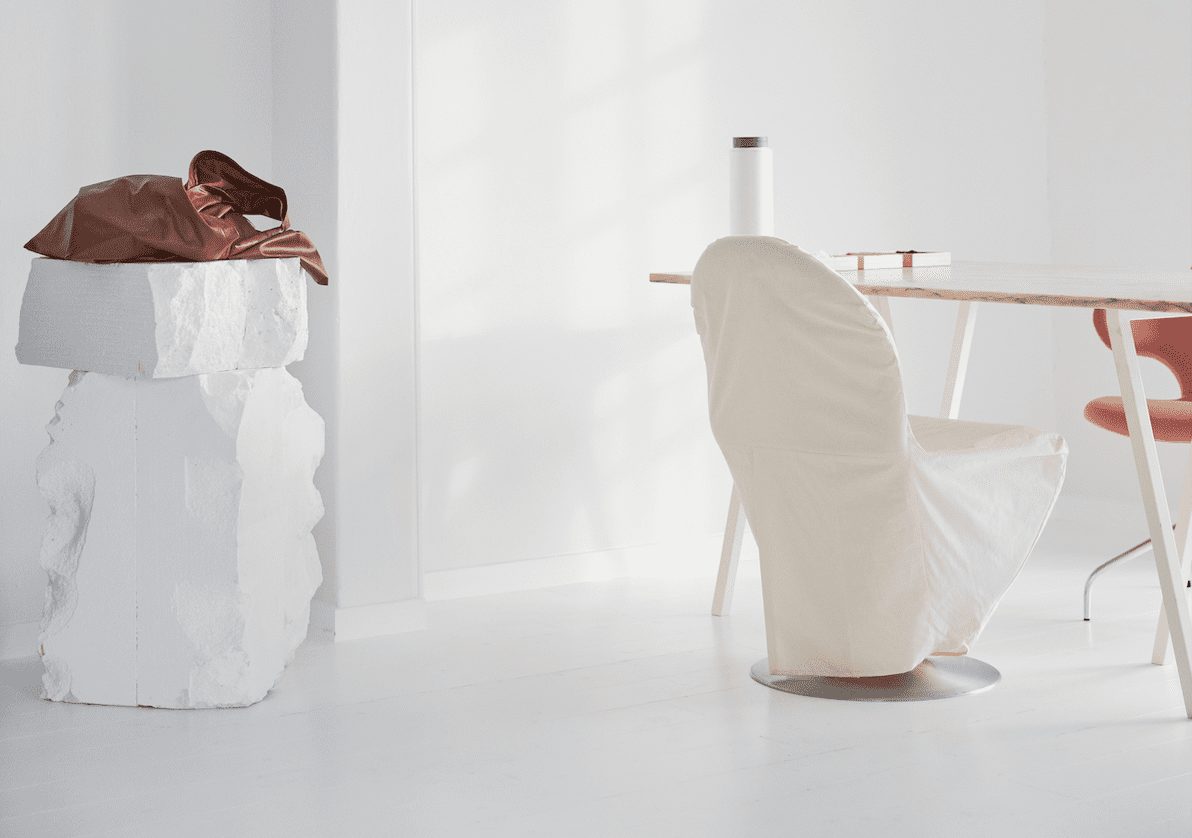 As such, this isn't the brand's first fashion collaboration, having worked on the headquarters for designer Stine Goya back in 2018. The resulting brass and gold kitchen reflected Goya's love of colours, and Reform's latest work with Designers Remix is equally expressive.
Though it might seem strange for a fashion house to have placed so much focus on a kitchen, this is part of the reason that Reform was drawn to the project. "Kitchens are such a central part of most homes, and there is an increasing tendency for kitchens to become more like a piece of furniture than just a room for cooking. It's interesting to explore the capacities of how and where to use them," says Christensen.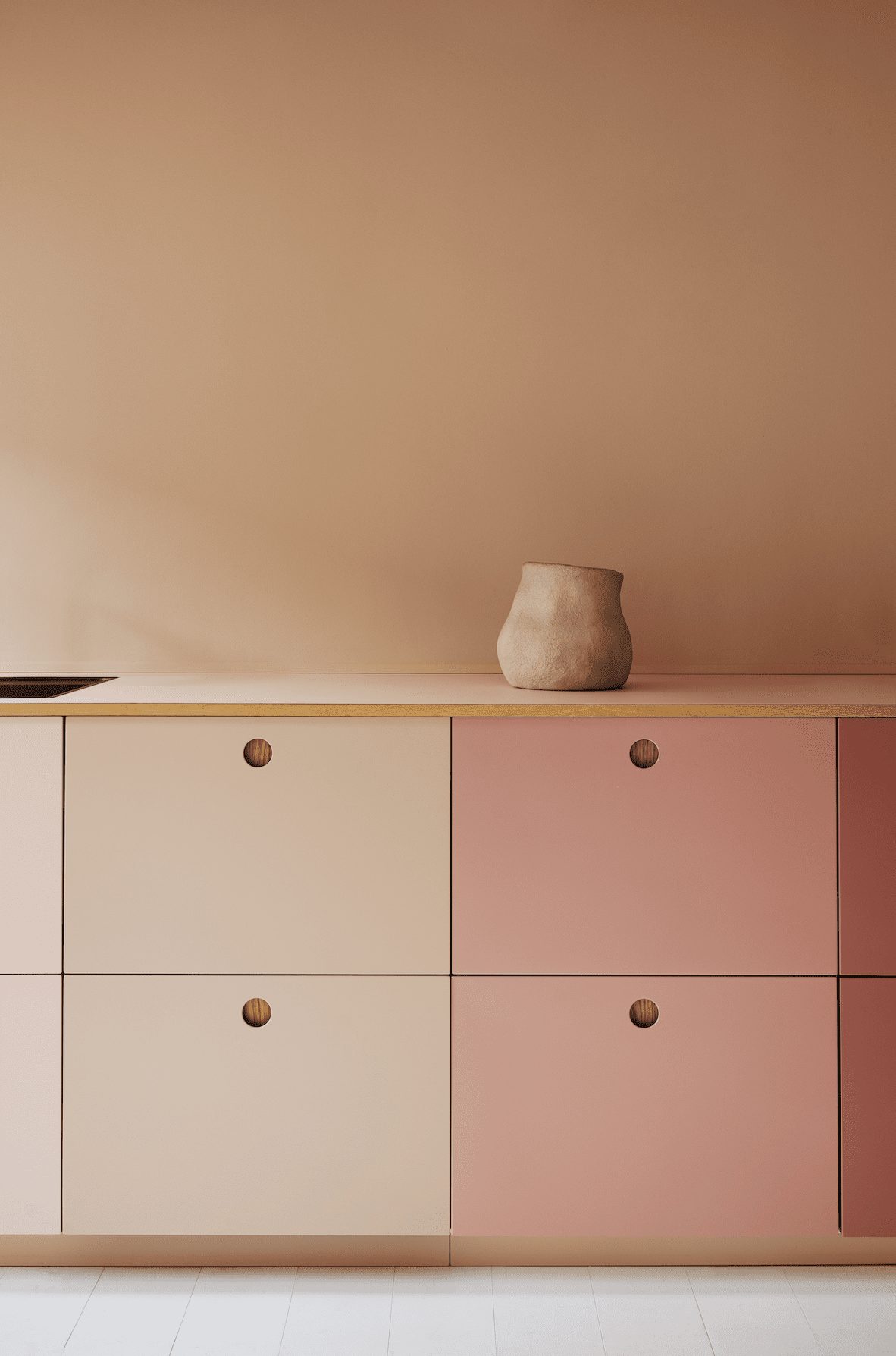 "Every fashion designer has their own design ethos, aesthetic and personal touch and when incorporating elements of that into the process of building a space there will always be a level of recognisability, even though the clothing is changing with each season," he says.
With Designers Remix, that ethos is one of beautiful modernism meeting functionality, and the new showroom is a perfect reflection of that balance. Set in the heart of Copenhagen's inner city, on Toldbodgade, the head office and showroom sits a stone's throw from the iconic Amalienborg, home to the Danish royal family.
Inside the showroom, white walls cleanly frame the large, open space, creating a gallery-like setting and blank canvas on which to showcase new collections, while also allowing the Reform kitchen centrepiece to immediately capture one's attention. In stark contrast to the crispness of the room, the kitchen is striking in presence, with a soft femininity, designed like a make-up palette of nudes.
"I was very inspired by shades of beige and blush. To me, these are the colours of sustainability, the true colours of nature as seen in wood and untreated materials," says Eskildsen. "I've used the shades of these colours in a playful, puzzle-like way and it really makes the kitchen stand out and become an important and central statement piece in the showroom."
With sustainability playing such a central role in everything the brand does, it was essential for this to manifest itself across the showroom in all aspects, as Eskildsen set out to create a coherent and contemporary universe where everything tells a story about Designers Remix.
"I work with aesthetics and design every day, and I enjoy being in an environment that is visually inspiring. At the same time, I believe that there is a link between good and functional design. Functionality doesn't have to be at the cost of beauty, and it is in the crossfire between functionality and aesthetics that interesting design pieces are created," says Eskildsen.
Perhaps it is this unspoken mutual understanding that has historically created such a prolific culture of collaboration among the Danish design community. "What's interesting about working with other Danish brands is that we often have similar values and share a progressive, modern drive with our love for the timeless style of the classic, mid-century modern Scandinavian designers," says Andersen.
Strengthening the thread of Danish design throughout the space, pieces show up in the form of pale-lilac lounge chairs by Normann Copenhagen and eggshell cream side tables from &Tradition. Most interesting though, is a peach-coloured marble table, complementing Reform's kitchen. "I designed and upcycled the marble table together with our architect," explained Eskildsen, after being particularly attracted to the idea of giving new life to the old and using marble plates by combining them with heavy concrete table legs.
"I think that the contrast between the raw concrete and elegant marble plates is very interesting. We carefully selected the marble plates in shades of nude and blush, which matches the Reform elements and ensures consistency throughout the showroom," she says.
Also in stark contrast to the rest of the showroom is the nude-toned bathroom, visibly framed through a doorway, and another piece of Reform's work in the new space. Designed to feel powder coated, like a woman's powder room, the sustainable palette is contrasted with a white sink and other light finishes that add a contemporary chicness to the space.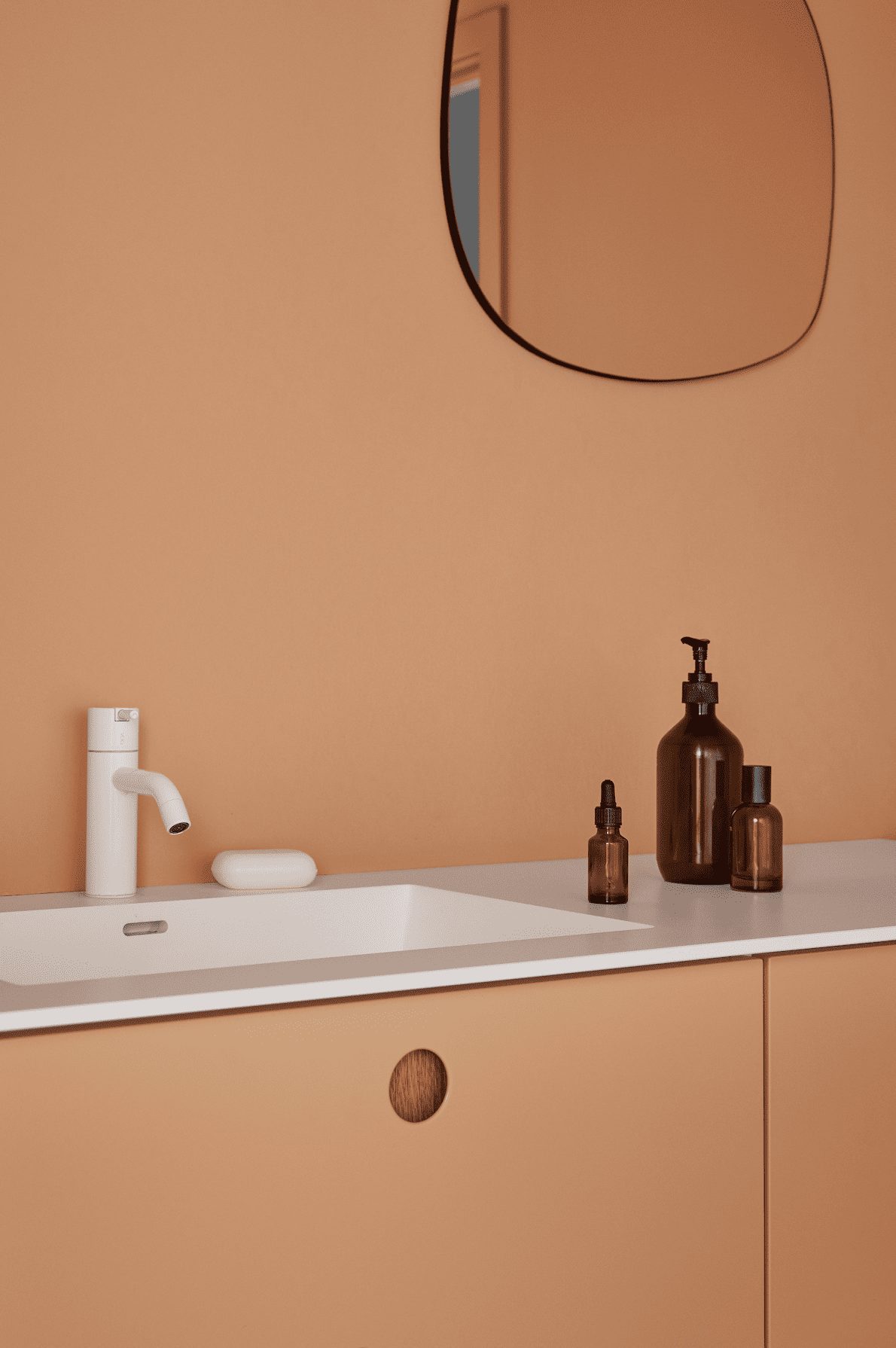 In the new Designers Remix showroom, Eskildsen has created a reflection of everything core to the brand and its identity, with a space that is timeless, functional and celebrating modern Danish design.
Central to this synergy of functionality and aesthetics is the collaboration with Reform, a shining example in Danish design of the creative output that can be achieved when sustainable mindsets come together to engineer a space that can truly stand the test of time.
For more information visit reformcph.com and designersremix.com
All images courtesy of Reform Copenhagen and Designers Remix
As featured in OnOffice 152, The Now Issue. Read it here.