Roar Studio was commissioned by Dubai's office development, ICD Brookfield Place, to create the interior of flexible event space Niche
Located on the ground floor of Dubai's state-of-the-art office development ICD Brookfield Place in Dubai's International Financial Centre, between the entrance of The Arts Club and the Gate Avenue retail zone, Niche was realised by Roar Studio and provides employees with a hybrid work experience.
Hosting an array of different functions, from expert workshops to art pop-ups and wellness sessions, Niche features an open-plan co-working area, designed for collaboration, alongside individual bar-style seating as well as a private boardroom and a custom-made foldaway amphitheatre for talks and lectures.
"The brief was to create a space that would be a magnet for a diverse group of people and where professionals from the offices would interact with artists, musicians, yogis and psychology professors," explains Pallavi Dean, Founder and Creative Director of Roar.
"To achieve this, we created a flexible space that could morph to suit the activity, easily converting from a co-working space with shared long tables to individual work on stand-up desks, from a closed meeting room to a group collaboration," she continues.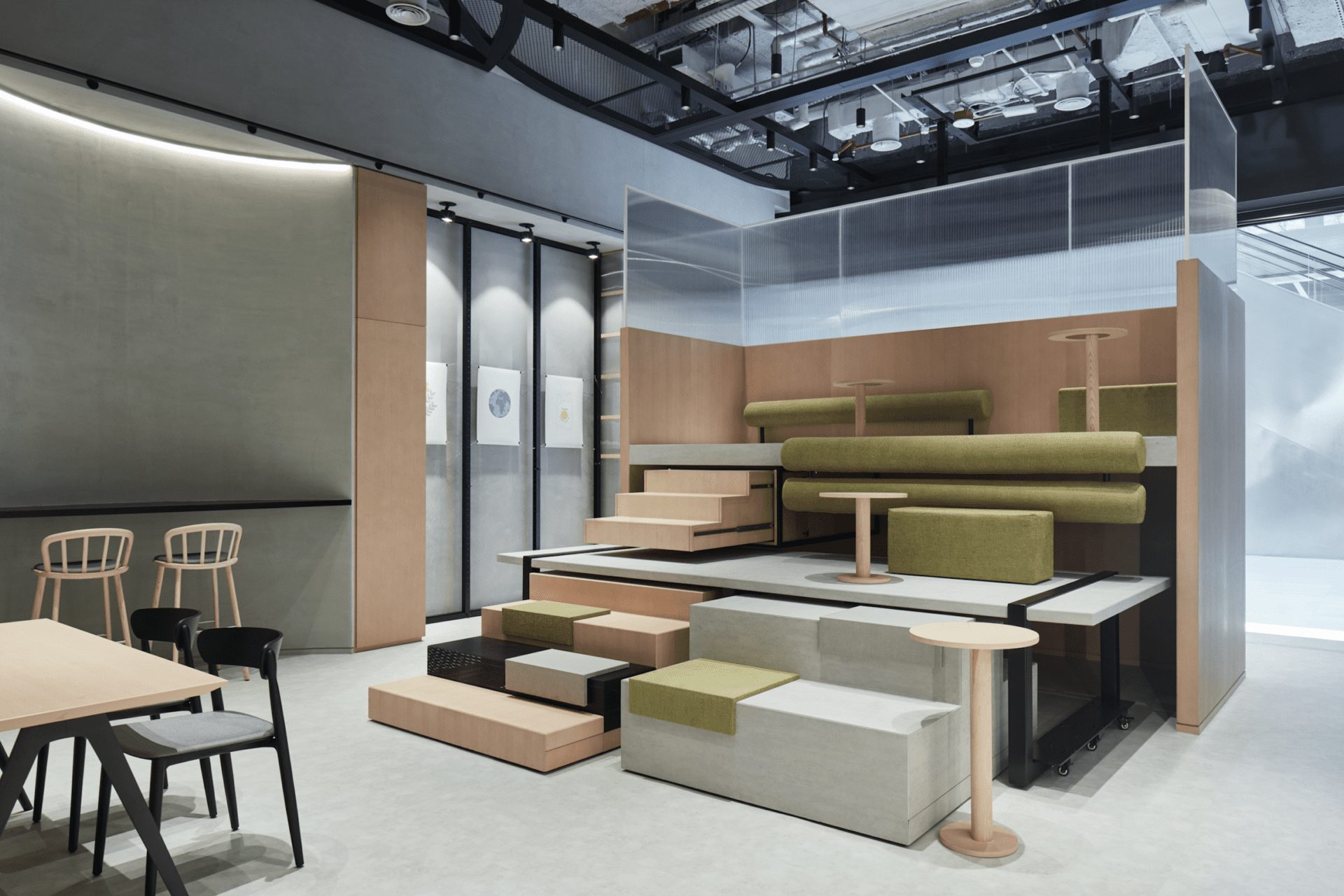 "But as soon as you clear away the tables, you have an open space for a meditation class, yoga workshop or social activity – promoting wellness was a key part of the brief. And to accommodate talks and presentations, we designed a fold-out amphitheatre where people can watch and learn."
Helping create a more collaborative and less hierarchical workplace culture, Roar Design has conceived a contemporary space that promotes interaction and communication among staff.
"We want ICD Brookfield Place to be much more than just another office block – we also want it to be a vibrant social and cultural hub," adds Ben McGregor, Investment Director at ICD Brookfield Place. "The magic happens when the creative and corporate worlds collide, and Niche is an important part of that."
"Not only do we love the look and feel of Niche, the team at Roar have managed to cram so much functionality into a relatively compact space," he continues. "Even with all the Covid protocols in place, it's quickly become a magnet for talent."
Images by Oculis Project