Space SV.02 is a colourful 125 sq m office located in the Santa Justa neighbourhood in Spain's historic Seville
Located in Seville's bustling Santa Justa district, Space SV.02 – realised by emerging design firm Studio Noju – provides a vibrant medley of hues to stimulate creativity and productivity.
The intervention reflects the image and identity of the company that occupies the space through the use of a carefully selected colour palette. From corporate greys to bold orange, the Madrid-based design studio used contrasting yet complementary hues to define the various zones within the office, from open-plan workspace to private meeting rooms.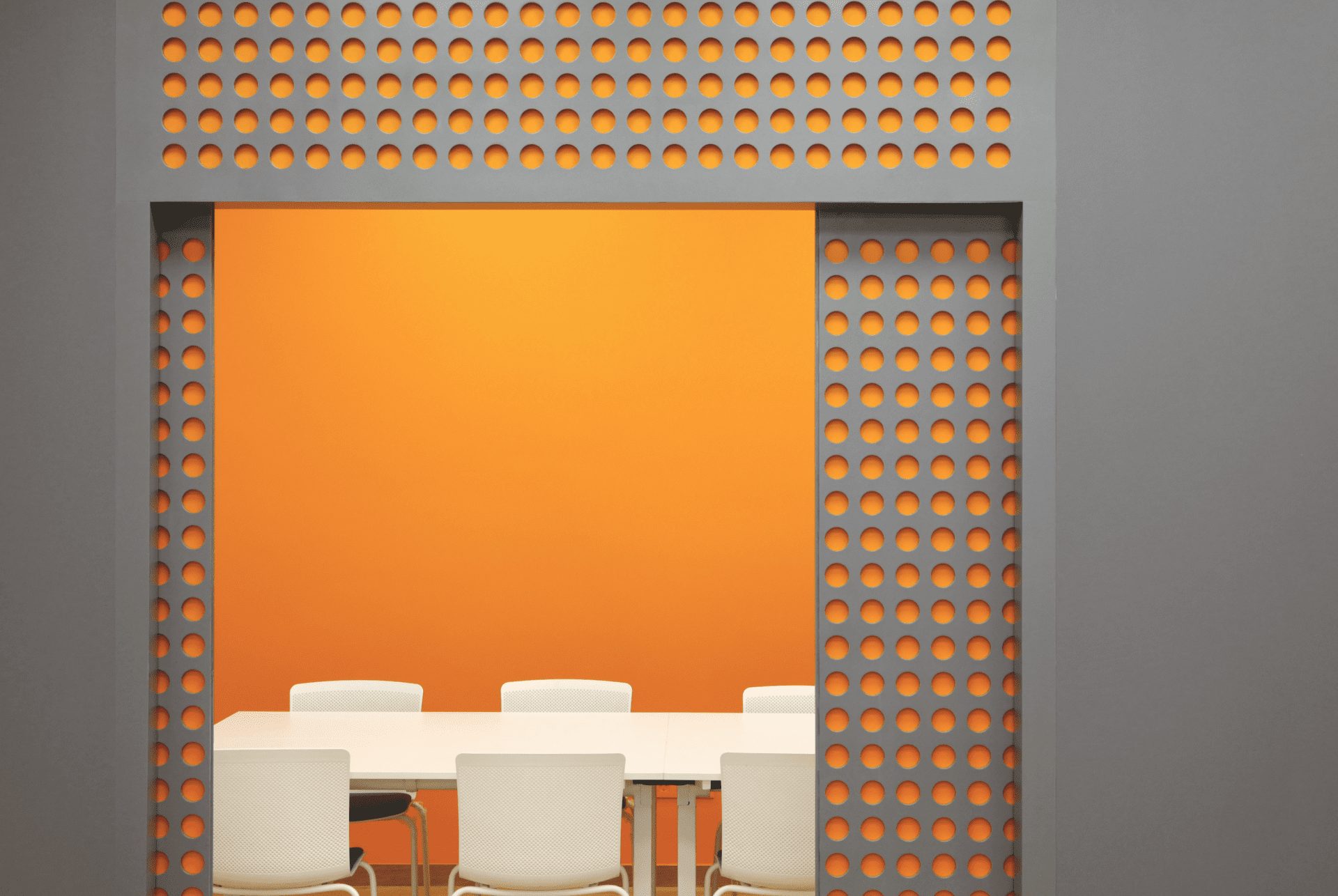 Studio Noju implemented a concept that balances minimalist aesthetics with playful elements. Orange-hued floor-to-ceiling glazed partitions allow employees to screen off spaces for added privacy and to reduce sound, while flexible workstations are designed for the ever-changing, post-Covid office.
Whereas in traditional offices employees spend most of their working day at their fixed desk, flexible workspace solutions allow staff to alternate, giving employees the freedom to choose where to work from depending on their needs and personalities.
"The design strategy that we used in this renovation generates a sense of visual continuity and spaciousness", says Studio Noju. "This is a versatile space that allows the company to change the interior according to its needs."
While colour psychology is used widely in branding and marketing, the interior further demonstrates why colour is also a powerful interior design tool which can help influence the mood of the people who occupy a space. For instance, the orange hued used throughout brings feelings of excitement, enthusiasm and warmth to mind – reflecting the office's energy and vibrant social atmosphere.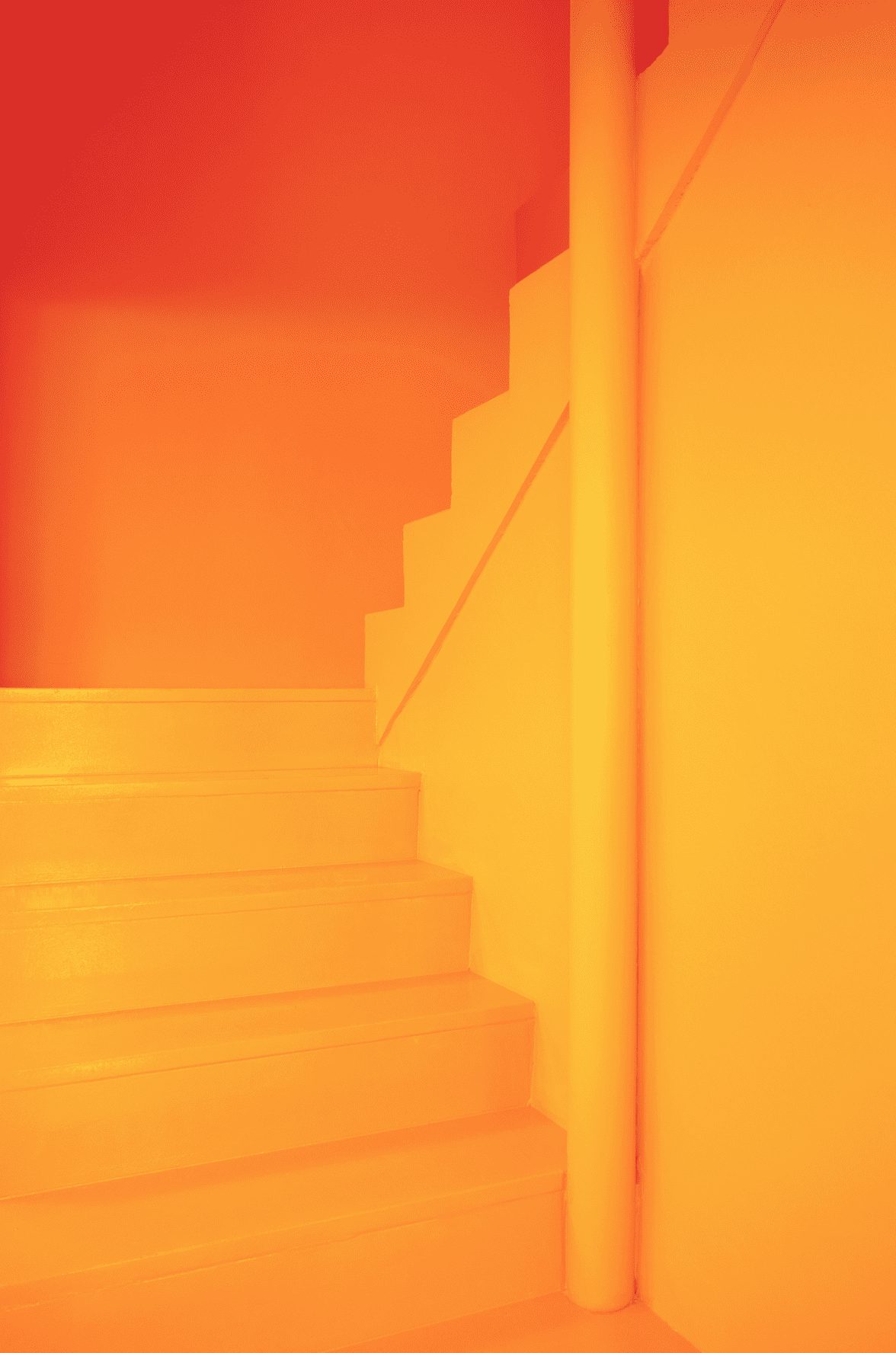 "The project shows how the use of colour can define different atmospheres", adds Studio Noju. "Colour can be used to transform the perception of space while retaining its functionality and practicality. The result is a clean space that feels calm but it also encourages workers to come to their workplace and collaborate with professionals. It transmits a powerful corporate image that is easy to identify."
Studio Noju is a Madrid-based creative office working within the fields of architecture, interior and product design. It was founded by Antonio Mora and Eduardo Tazón in 2020 and has since then operated globally through a network of clients and international collaborators. Its "open source" format invites other firms and individuals to collaborate on multidisciplinary design projects and ventures.
Images courtesy of Noju Studio