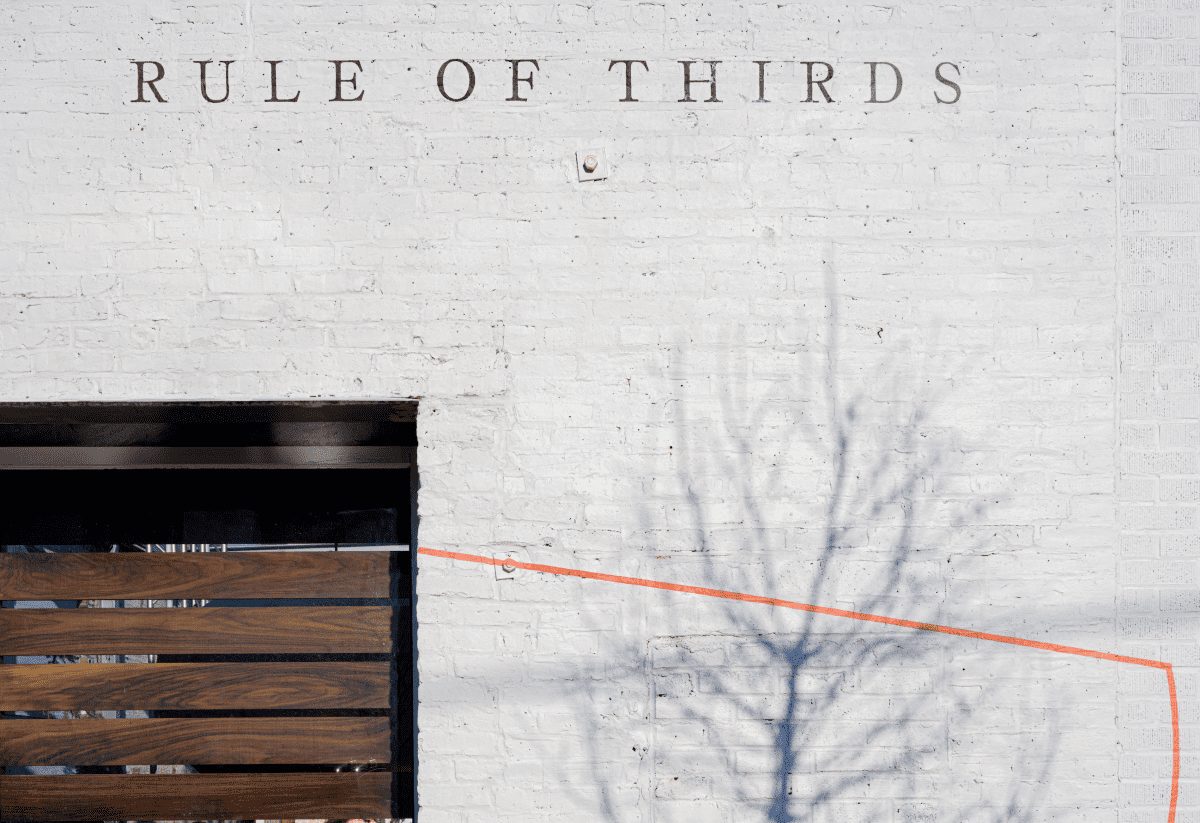 Embracing Brooklyn's vibrant creative community,
Rule

 

of

 

Thirds

gathered local artists and designers from a range

of

disciplines to integrate the Greenpoint community to design a new culinary experience

A Japanese-inspired restaurant has opened at A/D/O, MINI's creative workplace at Greenpoint Brooklyn.

Rule of Thirds is run by chefs George Padilla and JT Vuong — formerly of popular Japanese breakfast restaurant Okonomi — and restauranteur trio Sunday Hospitality. It was designed to follow mottainai, a Japanese term expressing regret over something not being placed to full use. This idea reverberates both through the restaurant's local ingredients-based cuisine and its tranquil interior.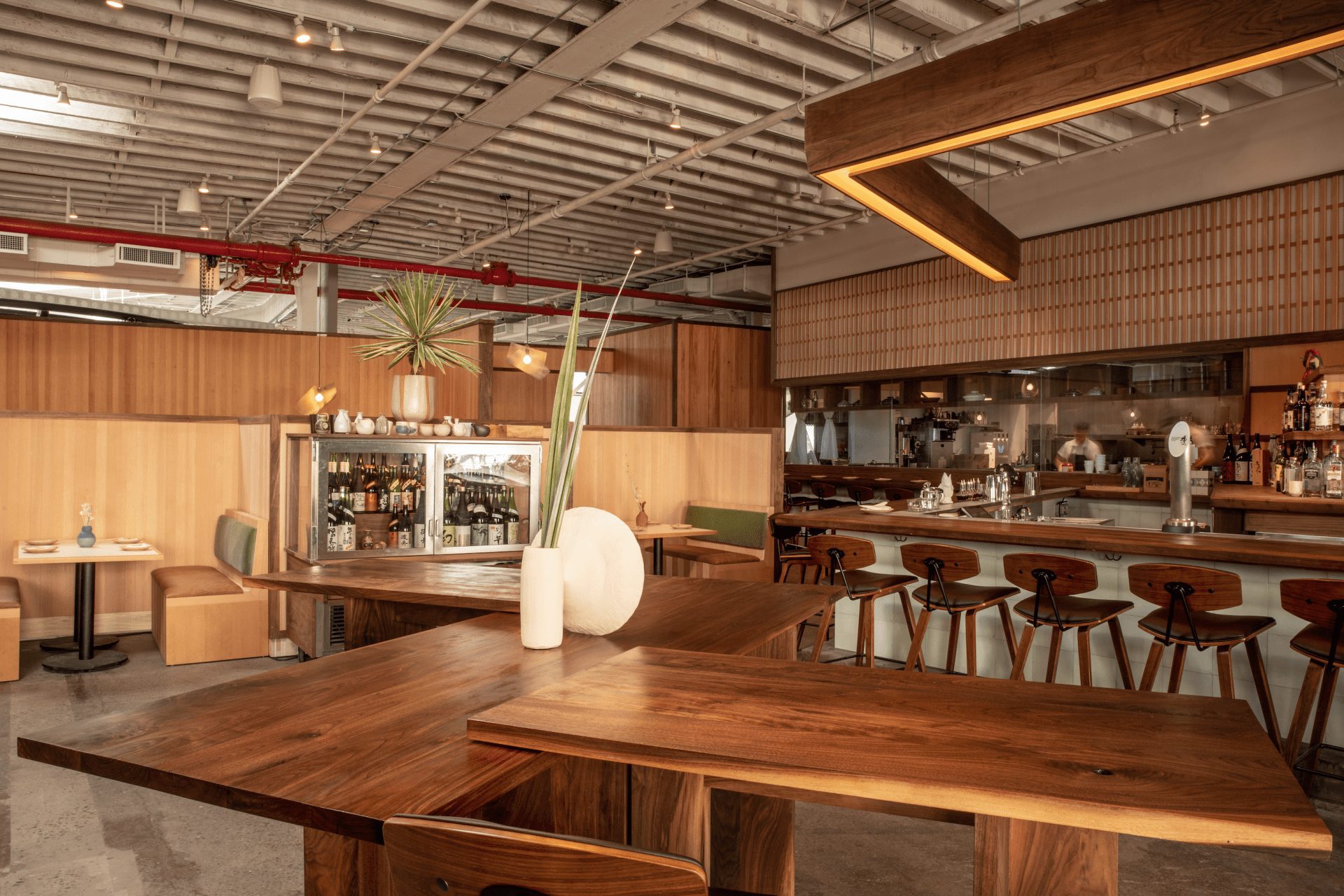 The restaurant's design also draws on Japanese aesthetics. Food is served on warmly-hued hand-thrown ceramics, by Erin Louise Clancy. The metal lighting, designed by Studio Beson, is inspired by Japanese water rituals. And there are wooden chairs in pale Douglas fir facing banquettes upholstered with a soft jade.
An interplay between green and brown continues at the bar, with melds walnut and mint, and features an over-spilling abundance of greenery cultivated by neighbouring plant studio Tula House. Sake is served on cups by Felicitas and from carafes by Soto Ceramics.
This broad range of collaborators, all drawn from Greenpoint, was an integral part of the design process. "Every neighbour we worked with," says Padilia, "contributed to our vision and was excited for what this restaurant could be. Rule of Thirds as as much their passion project as it is ours."
Defining itself as a "global community of creators," A/D/O was established in 2016 by MINI. Based in a converted warehouse, it features both open seating and a members-only workspace. It was named after the Amalgamated Drawing Office, the group that built the first MINI car in the 1959.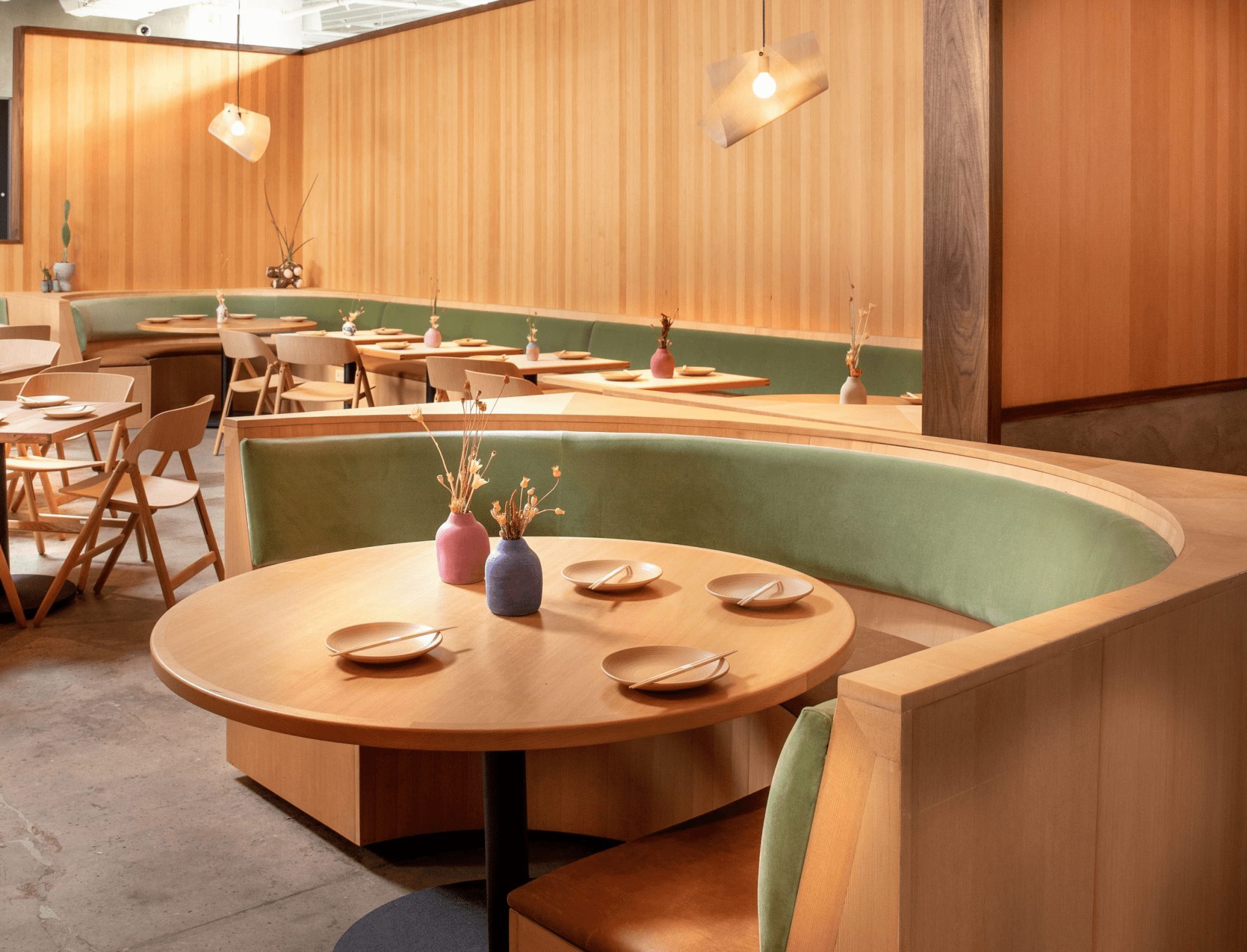 MINI aims for A/D/O to serve as hub for an International network of thinkers, entrepreneurs and collaborators, with an emphasis on exploring the future of design. It was designed by nArchitects in a style reflecting its building's former industrial purpose.
In recent years, MINI have emerged as a major protagonist in the development of architecture and urbanism, with schemes like MINI Living — a research-project culminating in installations that imagine the future of work and living — and Urban-X, which funds start-ups with ideas that aim to transform cities.
All images by Gary Landsman