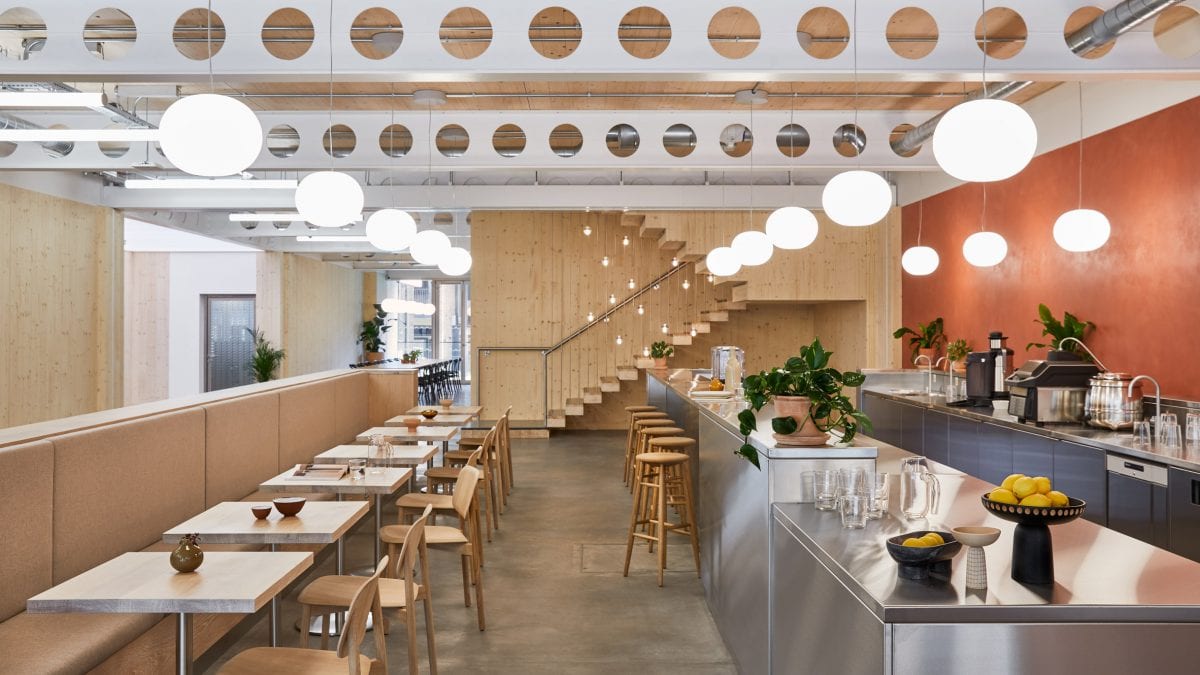 On the banks of Regent's Canal in London, in the thriving creative hub of Haggerston, Storey, British Land's arm of flexible office spaces, has unveiled the latest of its buildings. 6 Orsman Road is 34,000 sq ft over five floors, designed to cater to businesses with 20+ employees. 
The project has been designed by locally based architectural practice Waugh Thistleton Architects with sustainability in mind, recycling and re-using materials in the build wherever possible. The construction method – a hybrid of cross-laminated timber and steel – a process which results in far lower embodied carbon than traditional concrete and steel, while timber offcuts from the building have even been re-purposed into furniture within the offices shared spaces. 
Productivity and wellbeing have also been factored in as core values of the project. Storey's 'spine system' offers a configurable office which is a mix of private and public spaces, but working with acousticians Sandy Brown on the project ensures that noise is kept to a minimum through the design of the building where it needs to be, offering louder, more collaborative spaces in other areas of the building, including a café. 
Its studies suggesting that biophilic design can improve productivity and wellbeing by 8% and 13% respectively, the interior design features a range of all-natural materials, including clay tiles and timber, and plants. The expansive rooftop terrace has been designed by landscaper FFLO and is biodiverse, featuring a brown roof, insect boxes, edible plants and fruit trees to create a strong connection with nature, even within this city setting – offering a contrast to the spectacular views over London.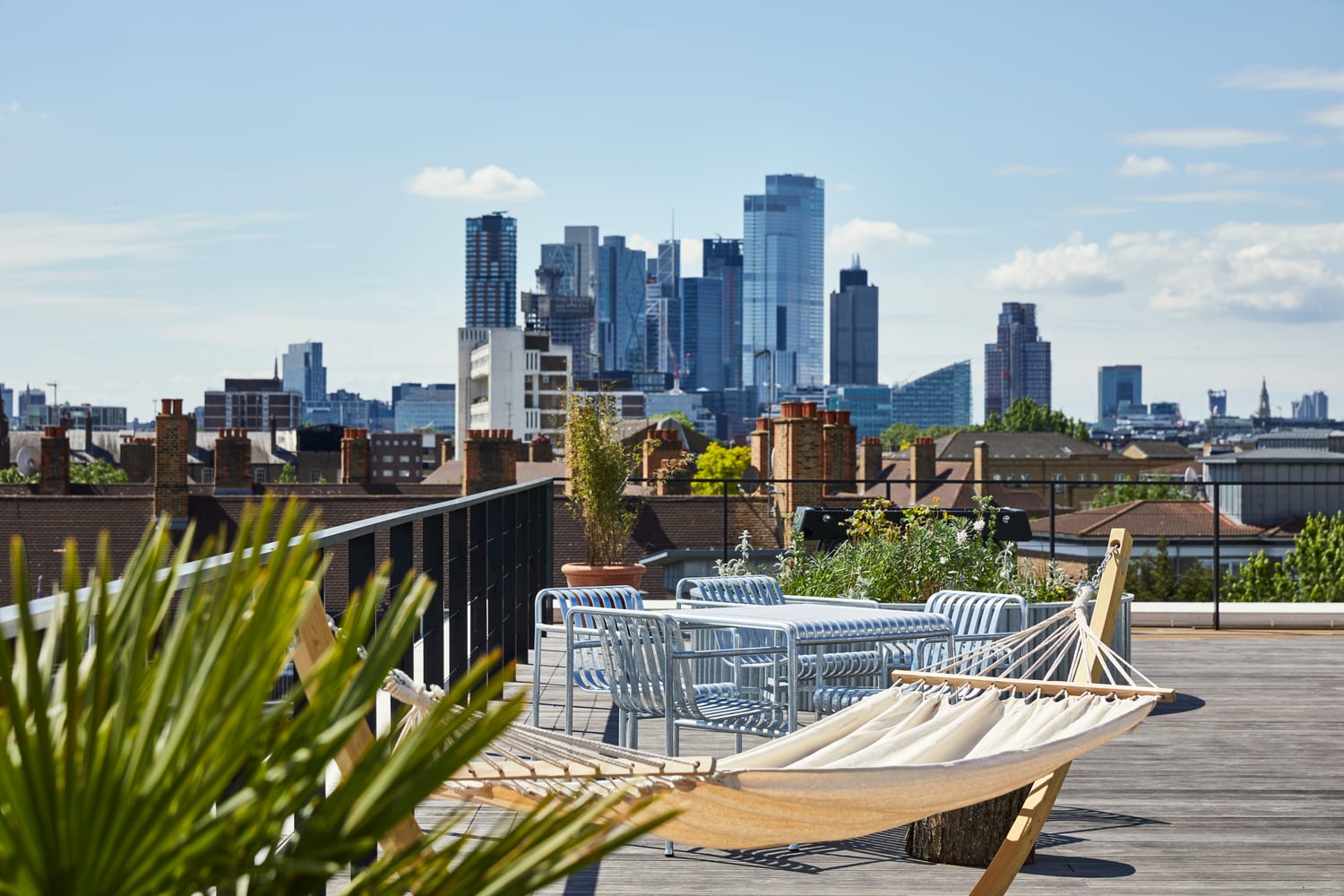 6 Orsman Road officially opens its doors in September, but virtual tours are now available via Storey. 
All photographs by Ed Reeve