Set in the bustling heart of Xi'an, HongDesignworks creates a sophisticated place for work and communication in the city's Central Business District
Inspired by the design concepts of insects found in nature and art, the latest office project by HongDesignworks adds a futuristic edge to a Xi'an workspace. A mirage in a concrete jungle, the office is bursting with colour and texture.
Founded in 2002, and lead by Dang Ming, HongDesignworks describes itself as "a local diversified design company based on international perspectives." With a focus on offices, commercial real estate and boutique hotels, as well as healthcare and public culture, the practice is known for its international projects and cutting-edge designs.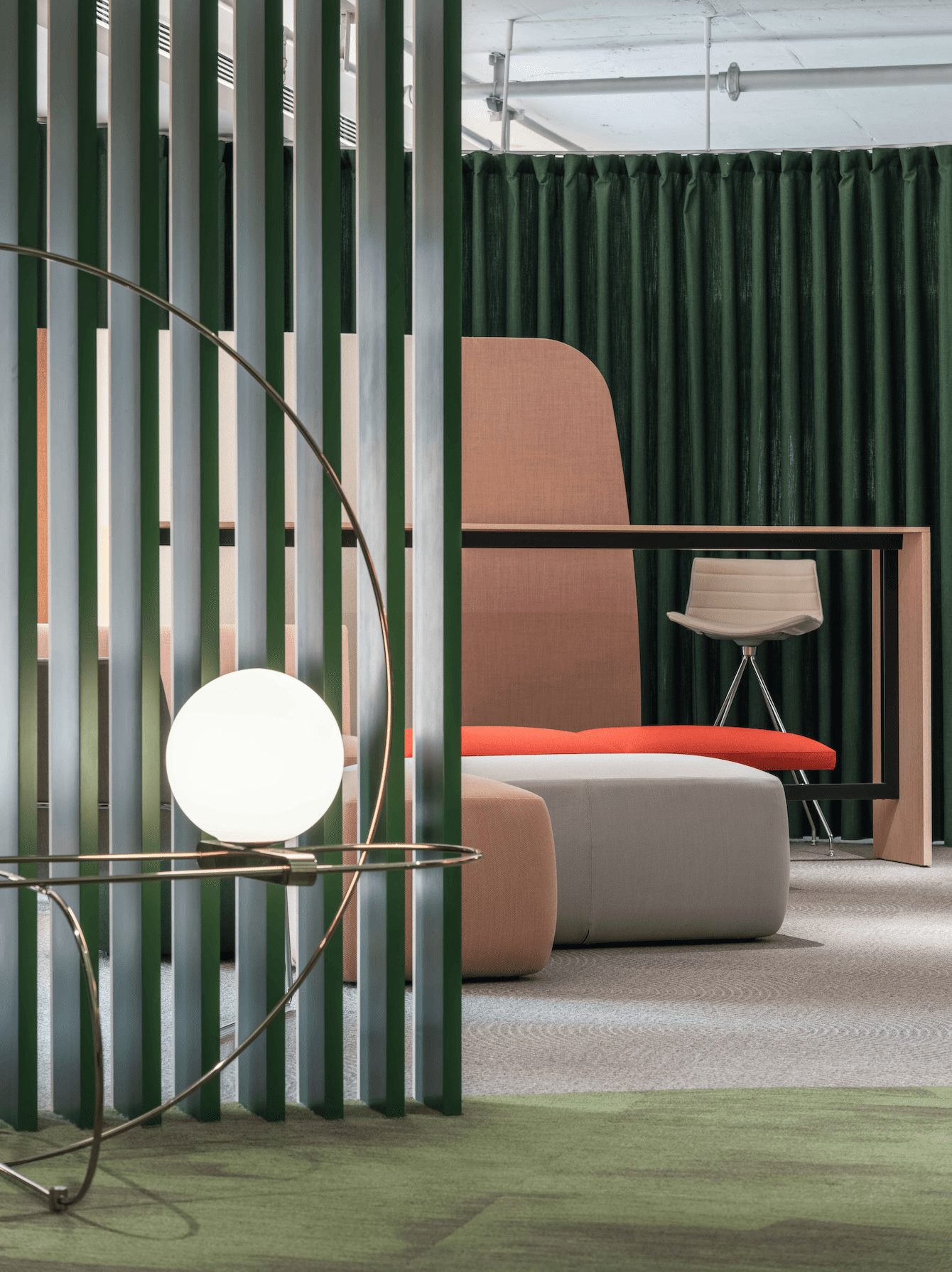 Taking its cues from art and the surrounding landscape, HongDesignworks used a soft colour palette to bring the outdoors inside at AmberMeeting. Deep greens are paired with earthy tones and rougher textures, while a ripple-like patterned carpet mirrors the expressions found in earth art, which combines materials in landscapes in new ways to create installations and art.
The textures are inspired by the visible surfaces of various objects found in nature, such as the veins of leaves and the skin of trees. These natural elements and references to nature are used throughout the space as a way to incorporate the outdoor world into the indoor working environment.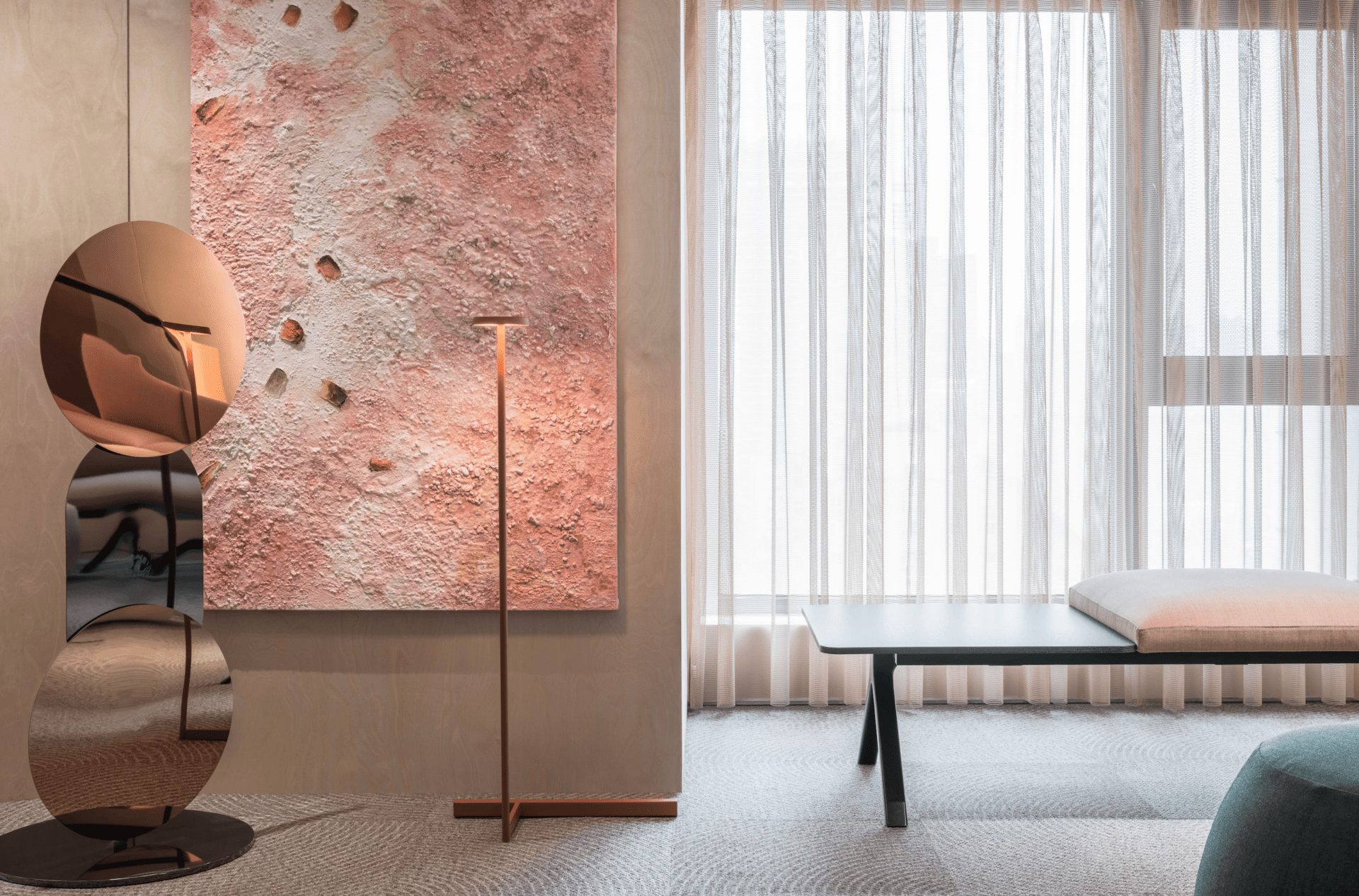 Furthermore, HongDesignworks used curved shapes to add softness and create harmony. The seating has rounded corners and smooth forms, giving the workspace a soothing energy and futuristic feel, as opposed to the hard edges commonly found in corporate interiors. The furniture decorating the space is by revered brands like Arper and includes its Kiik, Pix and Pix Cubo pieces by Japanese designer Ichiro Iwasaki, as well as the iconic Paravan panel by Lievore Altherr, among others.
A 'green forest' towards the end of the office's corridor acts as a walkway, while the booth is supposed to function like a tree where staff can gather to share ideas or relax. HongDesignworks harnessed the positive attributes of green in the design scheme throughout the space, chosen to bring out a sense of hope, health and harmony during these uncertain times.
The nature theme continues inside the general manager's office, which takes its inspiration from the changing seasons and colours of summer to the golden hues of autumn. Highlighting the transformative power of colour and texture, the interior is a perfect blend of beauty and functionality.
Exploring the office of the future, HongDesignworks shows in their latest project for AmberMeeting how workplaces can facilitate creativity, and why this new post-Covid world, offers a real opportunity to build truly humanistic workplaces.
Images by Tan, Xiao / Ten Photography Studio