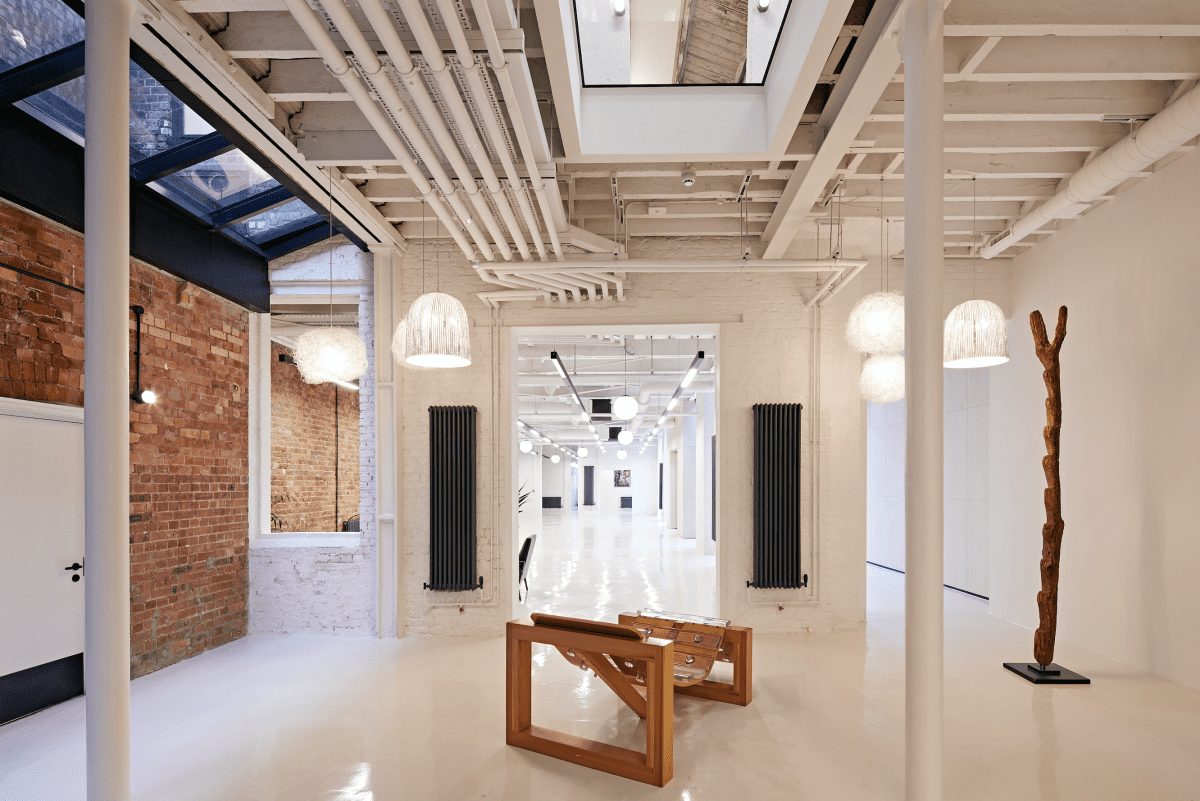 The duo transformed a 150-year-old derelict building into a thriving creative workspace in the heart of London
Property investment and development business Fabrix has teamed up with architectural practice pH+ to retrofit Symes Mews, a 19th century warehouse in the heart of the London Borough of Camden.
Initially constructed as a furniture factory in the 1800s, Symes Mews provides 10,500 sq ft of creative office space which spans over three floors. Located within the Camden Town Conservation Area, known for its rich industrial and creative heritage, Symes Mews has more recently been used as an art gallery, before being acquired by Fabrix in 2018.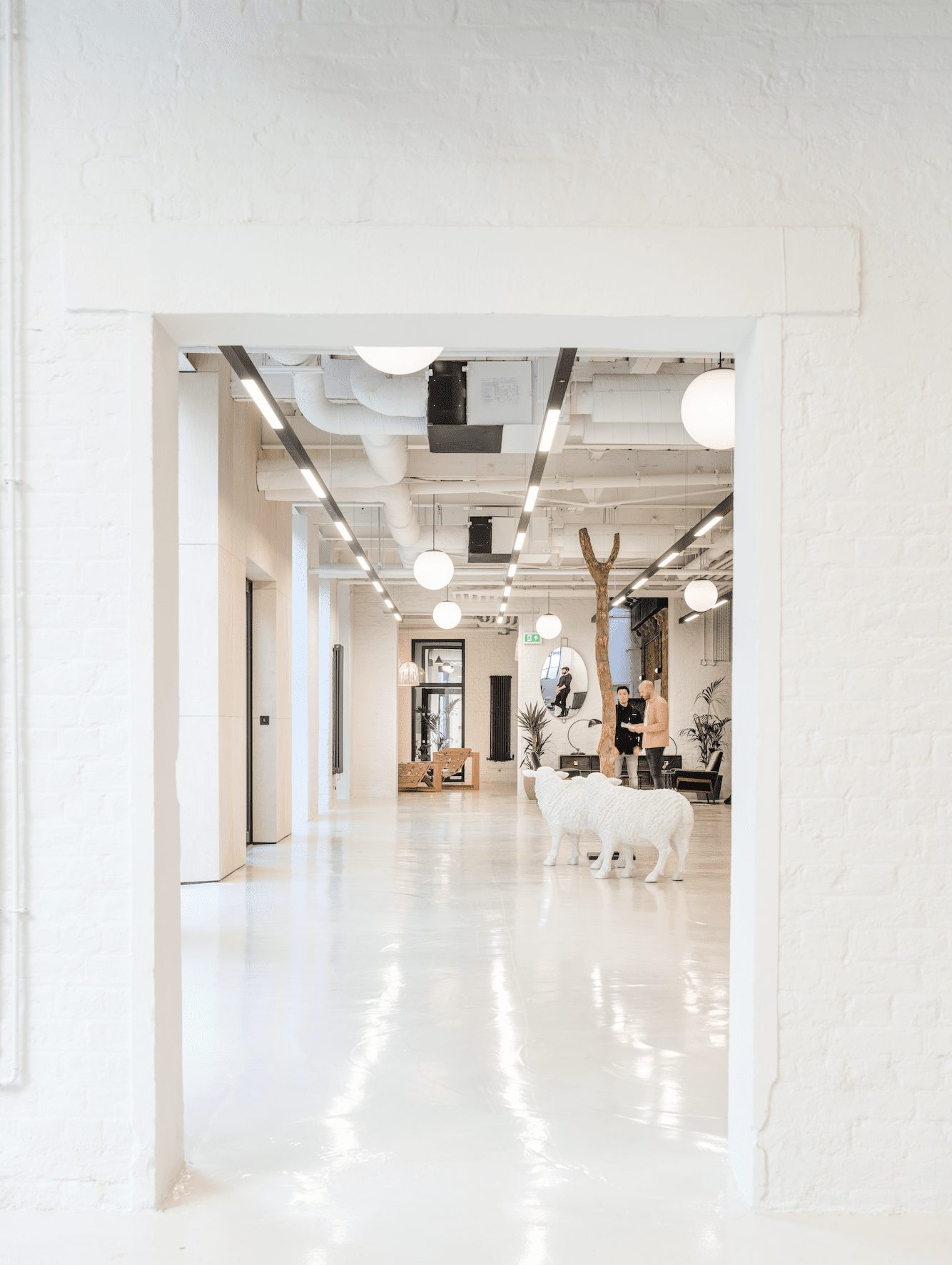 Creating a series of connected open-plan and flexible spaces, the refurbishment focused on introducing natural light to the heart of the space, while also stripping back the building to expose and retain its industrial heritage and character, such as timber trap door openings, exposed brick walls, and timber lintels. Although more technically challenging, restoring the space and bringing it up to contemporary standards of BREEAM 'Very Good' was core to the strategy.
"As building owners, environmental impact and social responsibility are key drivers for us", says Paul Hicks, Investment Manager of Fabrix. "We are always looking for opportunities to reimagine overlooked and underused urban space. When we acquired Symes Mews, the building was disjointed and dark with layers of old and new colliding from decades of different use."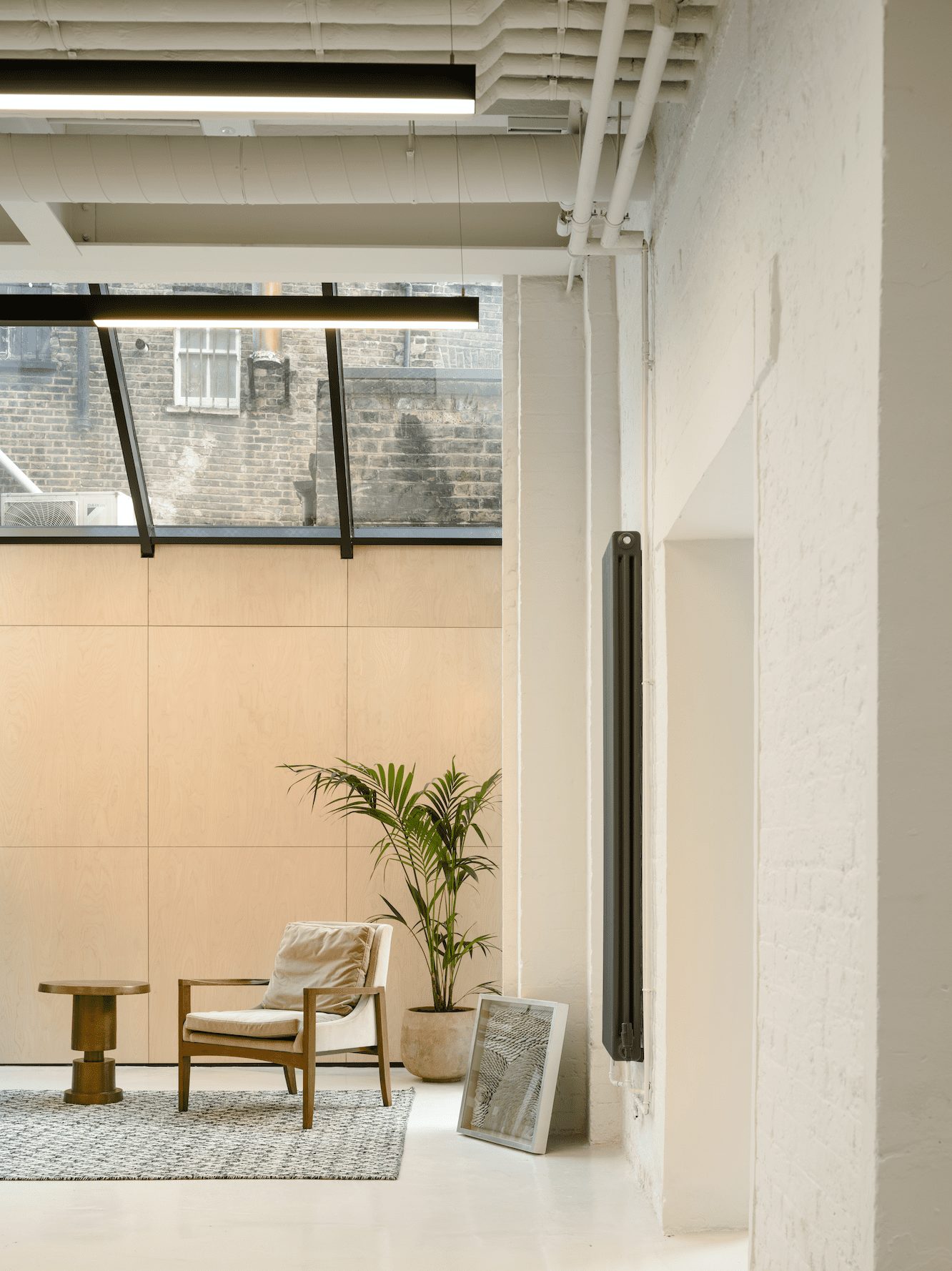 He continues, "Sustainably retrofitting a building of this age and character naturally presented architectural challenges but our refurbishment has aimed to retain the embodied carbon in the existing structure and minimise potential landfill wherever possible. The result is a wonderfully light and uplifting space which encourages creativity and collaboration and embraces the unique heritage of the building's history."
The drive to reuse the building was the primary objective of the project. Therefore, the architects have retained and reused materials where-ever possible to minimise landfill, with high-performance insulation and ventilation fitted throughout the building to bring it to BREEAM 'Very Good' certification. New windows, roof structures and internal courtyards, which allow natural light to penetrate the plan with landscape design from multi award-winning designers Harris Bugg Studio, have been introduced to encourage natural ventilation throughout the building.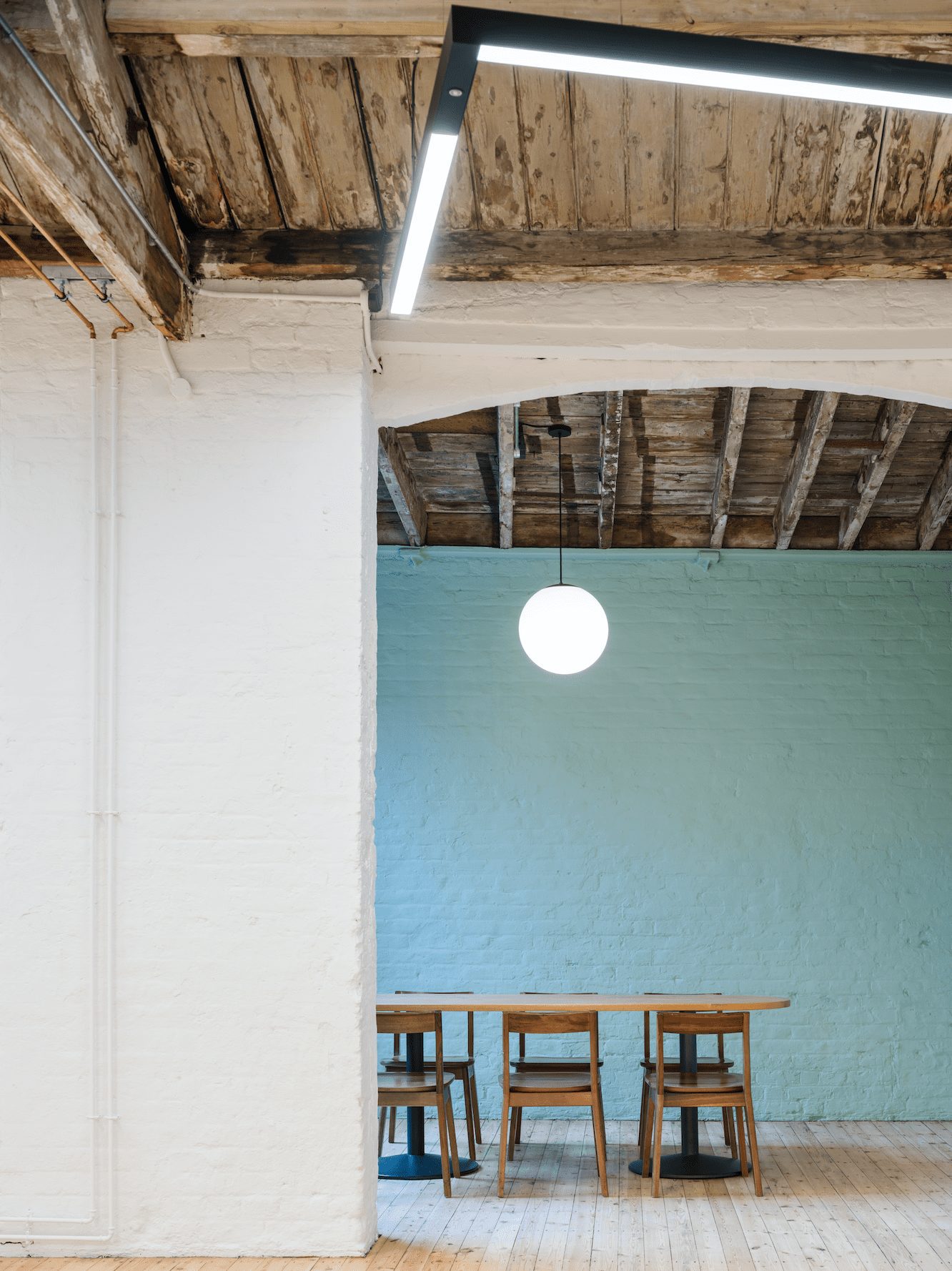 Elsewhere, resolving the confused collection of spaces and improving wayfinding throughout the building was also key to the retrofit. As such, the new design sees the interior framed into five distinctive areas which can be flexibly arranged for different occupiers.
New breakout spaces and entrances between each space have been carefully considered to offer a variety of cosier lounge areas, while an extended frontage to accommodate a new reception area directly from Camden high street has also been created.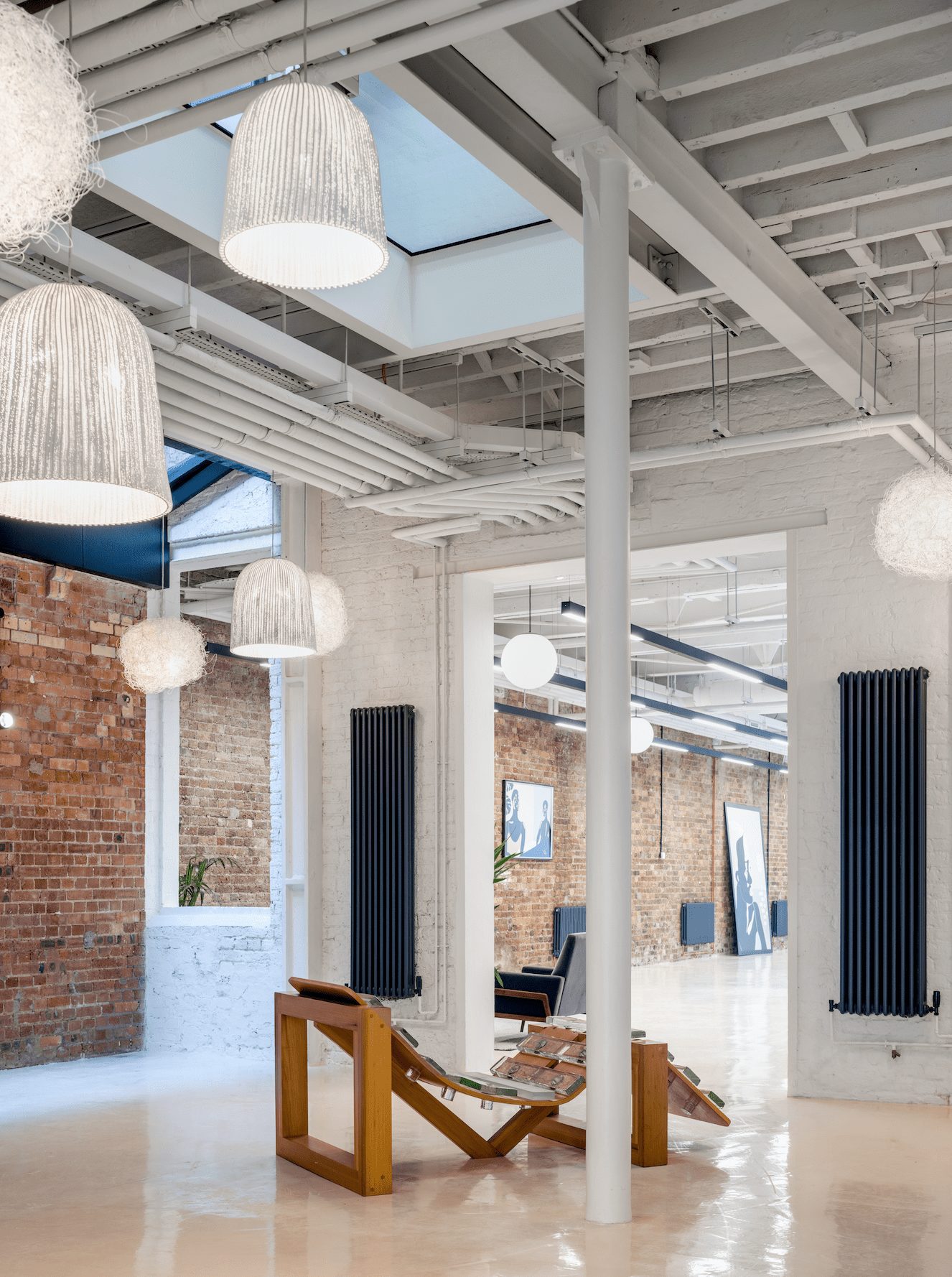 "Symes Mews is exemplary in its showcase of beautiful heritage architecture alongside a highly sustainable performance, principles which are at the core of the Fabrix refurbishments approach", comments Andy Puncher, pH+ Director and project lead.
"The renovation has been a true labour of love celebrating the original heritage features whilst improving the performance of the building fabric. The team has struck a subtle balance bridging the boundaries between existing and intervention utilising light as our defining material."
Images by Timothy Soar