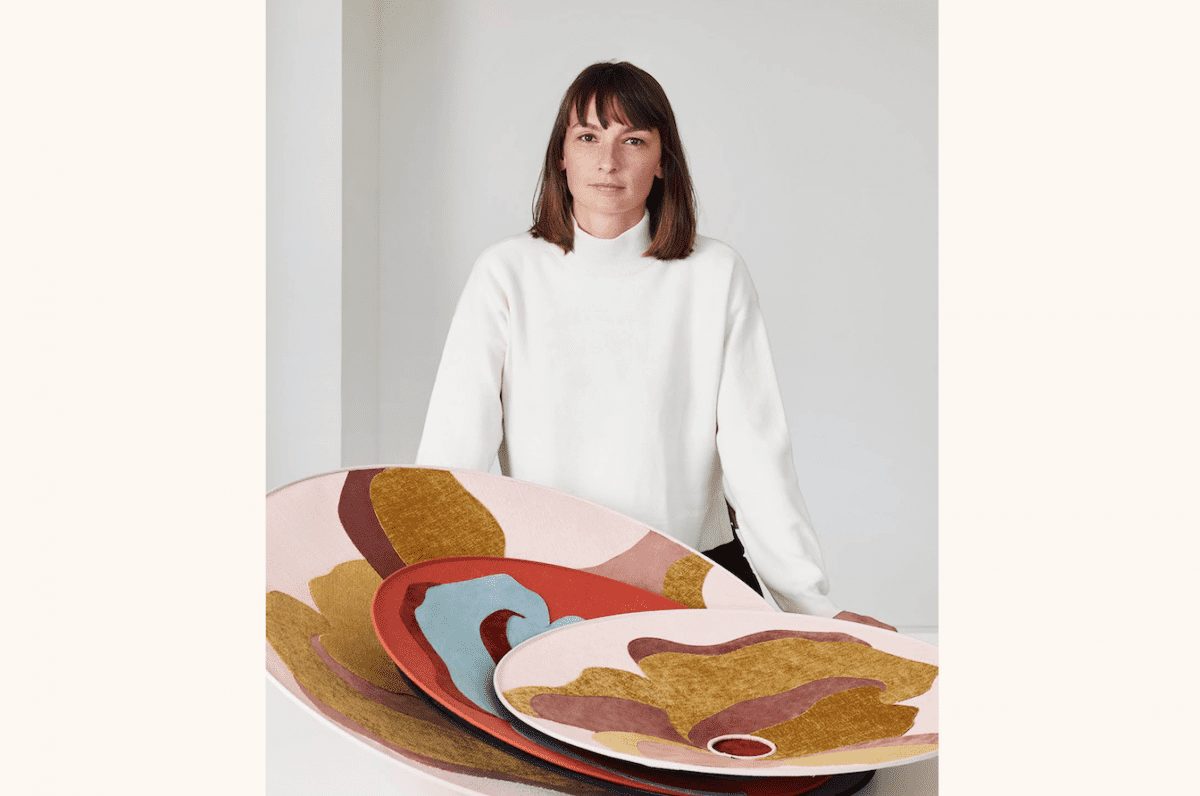 In a new bi-weekly column with Roddy Clarke, we shine the light on the emerging talents, designers and makers to watch from around the world
As a lover of textiles, French artist and designer Sonia Laudet turned to upholstery after undertaking her Fashion Design degree in Paris in 2009. Upon exploring the realms of the fashion world, she realised where her passions lay and four years later restudied to deepen her knowledge within the upholstery world.
Now, eight years on, Laudet has undertaken a number of projects and collaborations, expanding her portfolio and merging her passion for a positive environmental future in helping to shift consumption habits and present conscious production alternatives.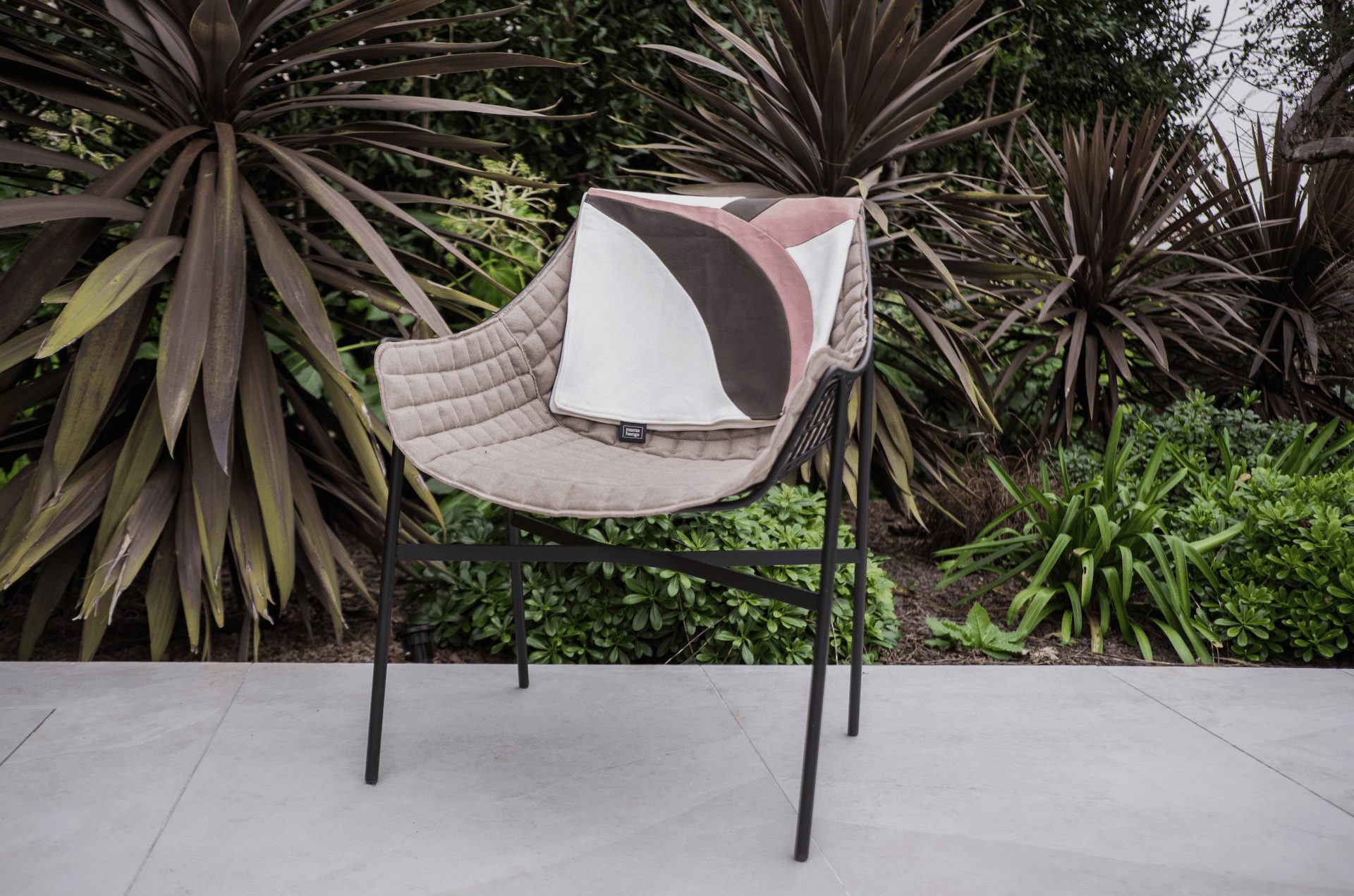 Located in Bayonne, Laudet celebrates a contemporary, 'dream-like' aesthetic in her work, inspired by natural and organic compositions. Using scrap textiles, or defective fabric runs, she believes discarded ingredients are tomorrow's raw materials and showcases that such waste can be utilised to create outstanding results.
Her initial work was centred around antique chairs which she reupholstered, upcycling them with her signature style and merging the past, present and future in a series of design-led creations. Today, she has expanded her offering to present a variety of forms including collages, hangings, and screens.
Remaining consistent with her visual ideas throughout, Laudet is turning heads within the industry. "My designs are inspired by things we see every day," she reveals. "For example, the moon, vegetables or even a vase. I celebrate the forms which surround us."
This organic intuition has led Laudet to work with partners such as Market Set and Mama Hangs, through which she has created a lighting collection and a patchwork baby cover.
These wider collaborations help to ripple her resourceful mindset across the industry, allowing others to realise the creativity in working this way and that style does not have to be compromised when operating with a circular mindset. "Less waste and increased durability is my motto," Laudet continues. "And, when you can give new life to an object, it keeps its spirit, its own story, and that is inestimable."
Looking ahead, Laudet is passionate to embark further within the interiors world. Bridging the gap between art and lifestyle, her poetic motivation and mindful ethos remains at the heart of every project she embraces. "It all begins with a drawing," she explains.
"I play with associations and palettes through little colourful and spontaneous sketches." Following this, the practical process takes over. Cutting, sewing and translating the fabric with volume to finally see the object coming to life.
"The essence of my work leans on my finds," she concludes. "From fabric scraps to abandoned furniture, I find light in these forgotten materials. And, in magnifying the wear and tear, I find it provokes unexpected encounters which then allows the piece to re-enter a new phase of timelessness."
Images by Francis Amiand, Mama Hangs, Emmy Martens