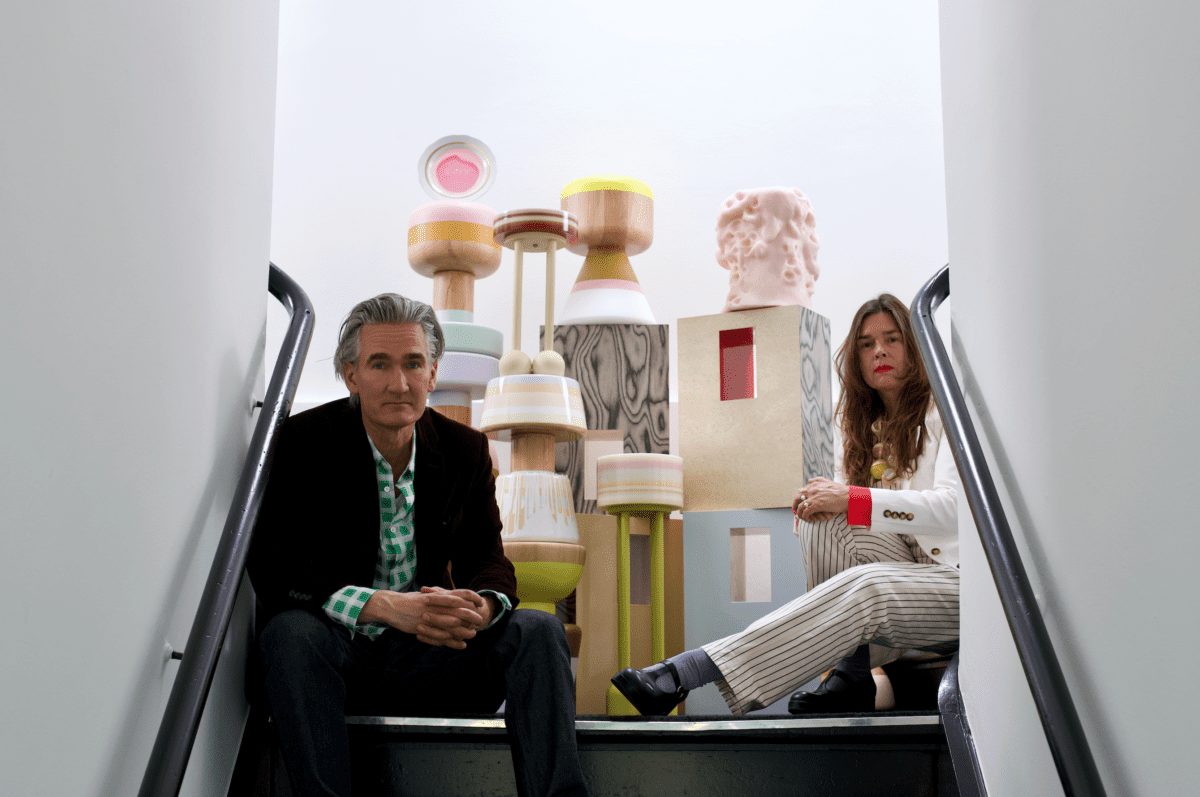 Emotional value is at the heart of the output of Studio Yolk – a family-based design studio in Copenhagen where each family member contributes their own specialist expertise
Neutrality is not an option with the work of Studio Yolk. "If it is just meant to be beautiful, then I'd rather let someone else do it because it doesn't give me enough satisfaction, and there are so many good designers out there to do it," says Morten Linde, co-founder of family-based art and design space Studio Yolk.
For the Linde family, there needs to be more depth to the work that is done, where what you notice and appreciate reaches beyond aesthetic design. "I would like to do things where perhaps you stop and look twice. I want to reach people in another way."
Linde continues, "For me it has to do with value, emotional value. We can build stories that make pieces interesting and relate to the society that we live in, with small series where you can feel that somebody put some emotion and feeling into it."
Founded by husband-and-wife Morten and Pernille Iben Linde and joined by two of their children, Studio Yolk's work shows the family's multidisciplinary backgrounds, where each member brings a unique set of professional expertise.
These cover everything from product and furniture design to visual communication, fashion and fine art. Each designer is represented individually and also through collaborative cross-disciplinary work.
"Normally when I design, it's not collaborative because it's my DNA. But working with my family, it's still my DNA when it's a collaborative process, and when we do things together, we can elevate a piece beyond where an individual could have taken it," says Linde.
With something like Who Am I, a one-off series of objects or side tables, Linde was questioning how a piece of furniture could look: "I haven't done a lot of furniture because we have such a strong heritage of furniture design in Denmark that if you want to do furniture design here, there is a strong code to follow."
Instead, the studio started with a blank canvas, with an outcome that is based on a feeling of not being a part of a group. Morten made the sketch, his daughter Amanda did the top plate, while Pernille selected the colours. "I couldn't stop loving them because they look so alien. Maybe you don't like them, but they somehow talk to you," he says.
Psychotherapy also plays heavily into the thinking and design of their pieces. The couple are both trained psychotherapists, and so focusing on things that are underneath in deeper layers is what captivates them. "I use my hands to express what is on my mind, in a materialised way, to establish new connections," says Pernille. "With art, you can usually feel a piece of the artist. We try to translate emotion into objects," adds Morten.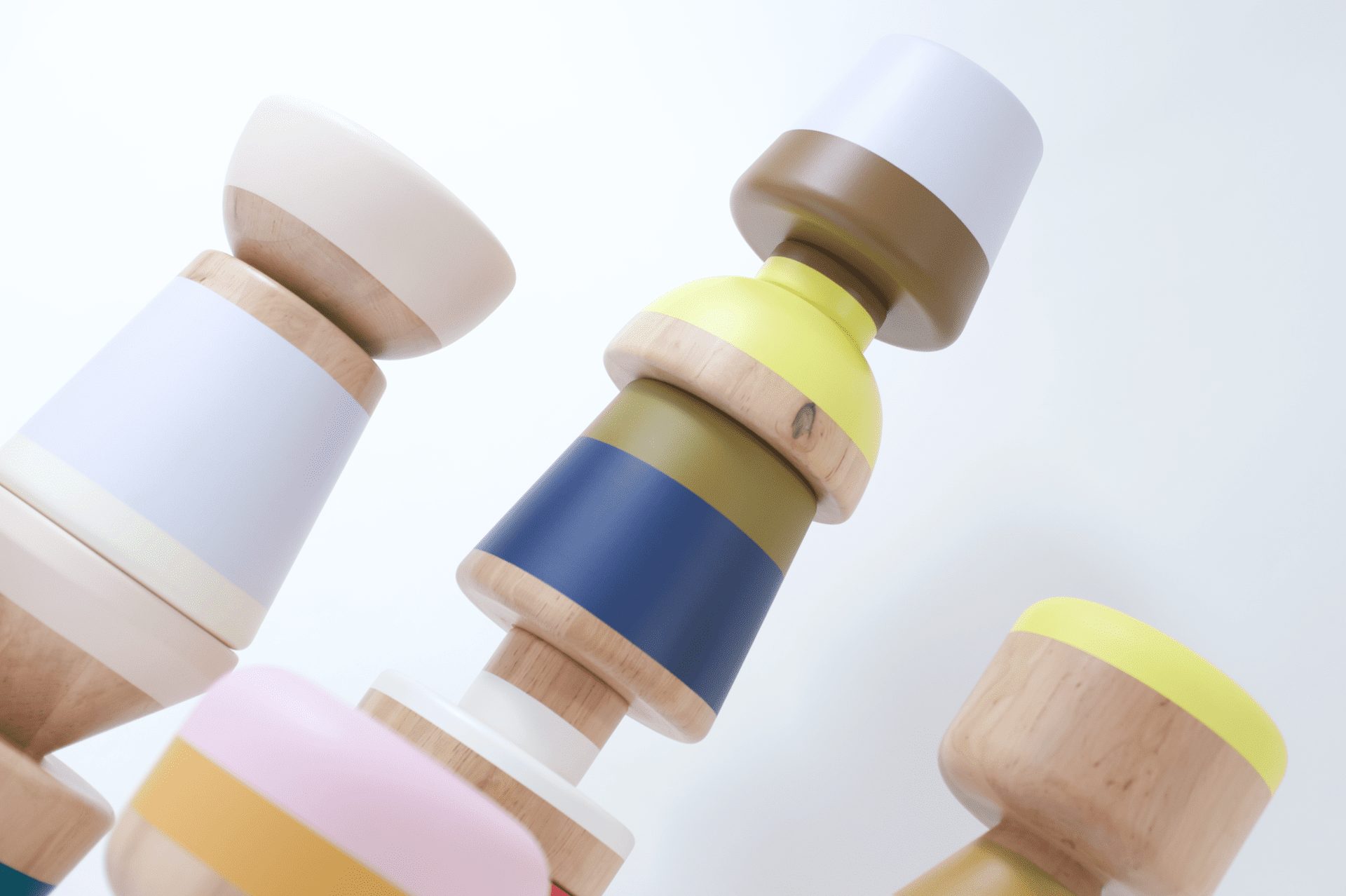 This has been particularly important with the stress of the pandemic, and the impact on people having spent so much more time in their homes. For the studio, it brings wellbeing into the spotlight. "People are spending more time at home now, and they look at things in a different way.
"If you buy a physical thing, it somehow takes energy from you. I think during the lockdown, a lot of people realised that they wanted to be surrounded by things that they could relate to and that give them something," says Morten. "Instead of buying many things, buy one thing that you really like and gravitate towards," he goes on to say.
From Happy Meal, a psychedelic-looking dining-room table, to Lolo, which can be interpreted as an object, stool or side table, Studio Yolk's eclectic collection is full of little quirks that set it apart from other contemporary Danish design studios and add personality to the rooms they occupy.
"Modernism and functionalism gave people the opportunity to access nice furniture at a reasonable price. But I have stories that I want to tell," says Morten.The studio's latest project is a piece about why humans want to fly out to space and how we are so good at adaptation, tapping into the elevated race in commercialising space flight.
But whatever the focus or inspiration, one can expect the unexpected from the non-conformist creativity of Studio Yolk. "I want to use the creative energy unique to our family to create objects. We can do what we feel, and there's something interesting about doing furniture that's more than just functional, but furniture where there are stories to be told."
Images courtesy of Studio Yolk
Enjoyed this article? Read more: 3 Scandi must-haves for your home office if you WFH