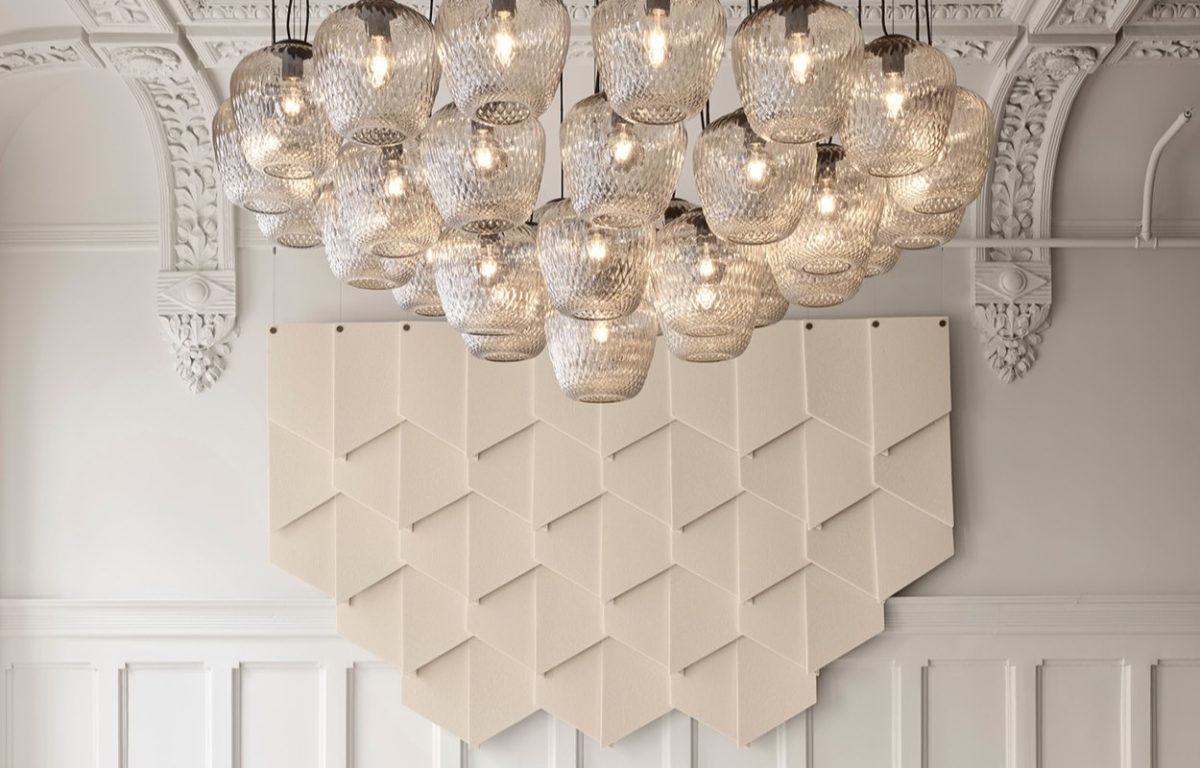 The textile firm's latest launch is made of recycled post-production polyester, which allows for complete recycling of the material
Revitalising end-of-life textiles by turning 'waste' into upcycled goods, Really – which is partly owned by global textile maven Kvadrat – reveals the endless possibilities of circular design.
Case in point is the Copenhagen-based firm's latest launch Acoustic Textile Felt FR, an acoustic material made from 70% post-production 'waste' Trevira CS polyester and 30% thermoplastic binder.
Produced in Denmark without the use of dyes, water or toxic chemicals, the recycled post-production input material was sourced from Trevira partners across Europe including Kvadrat Soft Cells, and features a pioneering bi-component fibre.
Available in Polyester Ash and Polyester Sand, the textile serves multiple functions as ceiling or wall installations in home offices, co-working spaces or wherever you like.
Images courtesy of Rom & Tonik, photography by Johan Holquist
As featured in OnOffice 155, Summer 2021. Read a digital version of the issue for free here.