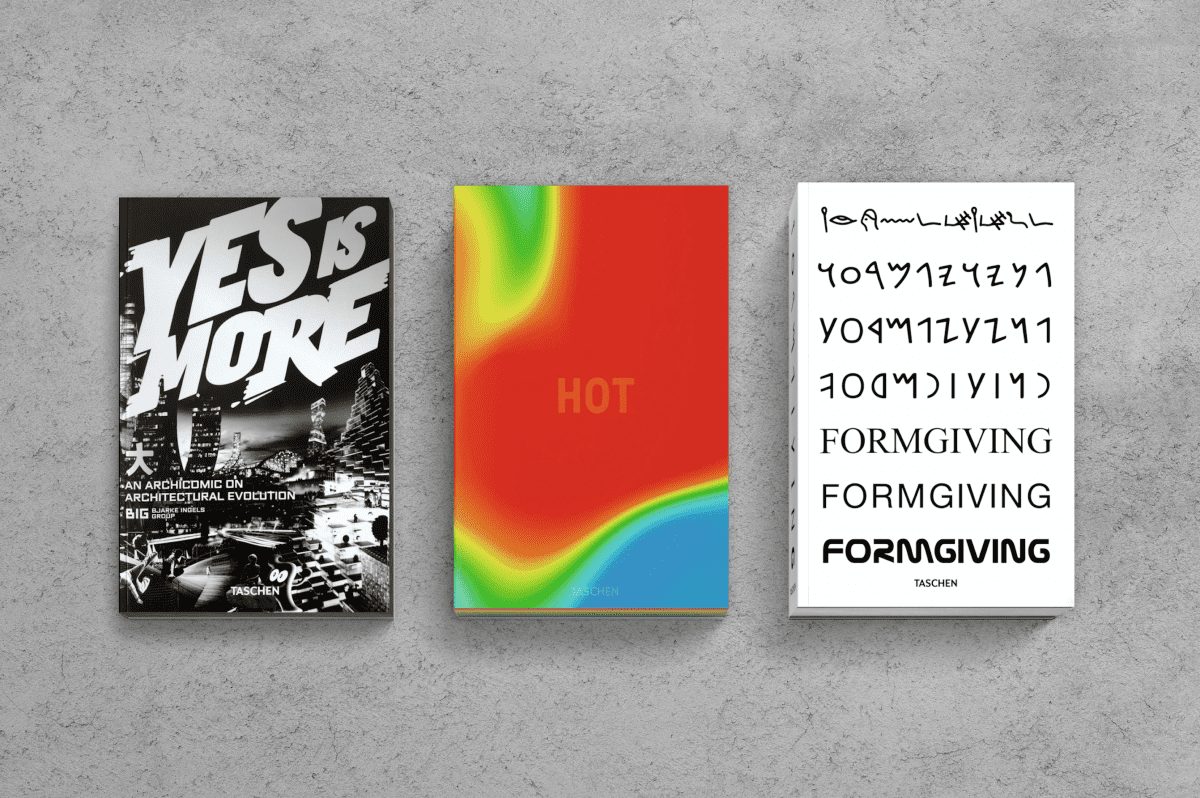 BIG releases the latest iteration of its Taschen trilogy: Formgiving. An Architectural Future History
BIG-Bjarke Ingels Group's third Taschen book, Formgiving. An Architectural Future History, takes readers on a chronological journey across time and space through a collection of exclusive essays, a selection of BIG projects from the last decade, planetary proposals, and a glimpse of Masterplanet as the book addresses developments in sustainability, communication and architecture to give form to the future world we wish to inhabit.
Initially beginning with the architectural graphic novel Yes is More, followed by a round-up of adaptive architecture in Hot to Cold, BIG's trilogy with Taschen now continues with Formgiving. An Architectural Future History. Rooted in the Danish word for 'design', 'formgivning' means to give form to that which has not yet taken shape.
Debuting one year after its namesake exhibition at the Danish Architecture Centre in Copenhagen, which welcomed over 85,000 visitors, the 700+ page tome includes award-winning photography by Iwan Baan, Laurian Ghinitoiu, Rasmus Hjortshøj, and others, along with imagery of 20 LEGO master-builder models of BIG's work.
Presented in a logarithmic timeline, Formgiving spans from the Big Bang and stretches into the distant future. Starting in the Past, the first chapters explore the built world through six evolutionary trajectories—"Making," "Sensing," "Sustaining," "Thinking," "Healing," and "Moving"—to serve as markers for architects and designers to navigate time rather than just space, when mapping the future.
"To feel that we have license to imagine a future different from today, all we have to do is look back ten years, a hundred years, a thousand years, to realise how radically different things were then to how they are today. The same will be true if we can look ahead with the same clarity of vision. Since we know from our past that our future is bound to be different from our present, rather than waiting for it to take shape on its own, we have the power to give it form." Bjarke Ingels, Founder and Creative Director, BIG-Bjarke Ingels Group.
More than 65 projects document BIG's global work through the eyes of its users in the Present section, from the drawing board of the studio's iterative process to construction sites and completed projects. Culture, climate, and landscape, as well as all the energies derived from the elements—the thermal mass of the ocean, the dynamics of currents, the energy and warmth of the sun, the power of the wind—are essential considerations within the design process. The projects in this section represent the future, each revealing opportunities for architecture to go beyond the brief.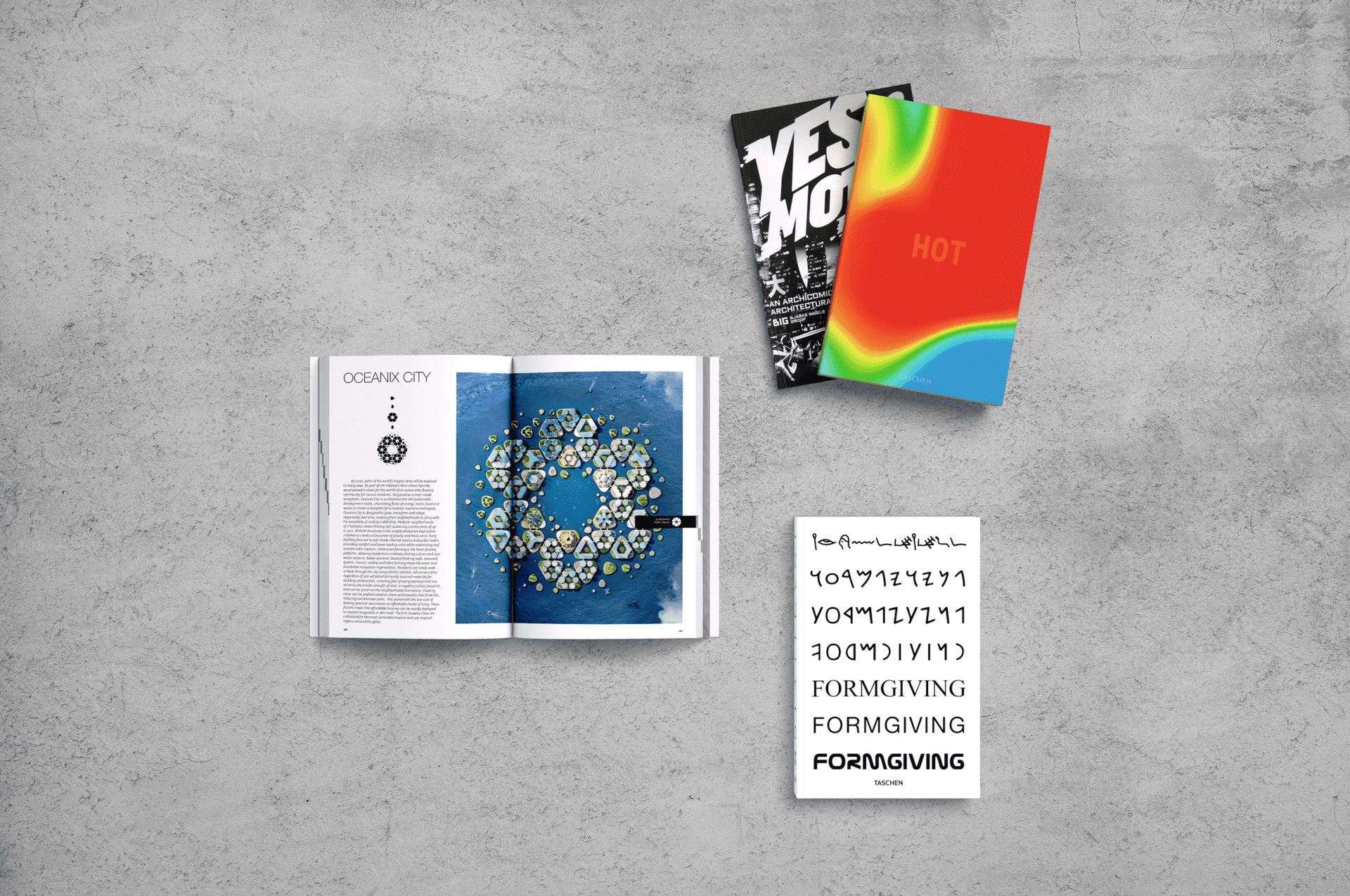 "With each project, we have the ability and power as Formgivers to go above and beyond what we have been asked to do and give the world a Gift that no one asked for – but now that it has been given – the world would be a lesser place without it and future generations will be better for it", Bjarke Ingels continues.
As we look to the Future, BIG highlights the urgency for architects and designers to collaborate with scientists, biologists, politicians, entrepreneurs, and other experts to address the complexity of the challenges faced by the built environment. Sharing insights into developments that reach five, ten, or fifty years into the future, Formgiving urges architects to navigate fields as diverse as artificial intelligence, augmented reality, urban metabolism, longevity, robotic enhancement, and interplanetary migration.
Finally, the last chapters reveal plans for habitats that support human life on the Moon and Mars, before returning to Earth with the first sample of BIG's Masterplanet, a collective and crowd-sourced framework suggesting how planet Earth can reach the ultimate goal of 100 percent sustainable human presence.
"Masterplanet aims to establish a master plan for achieving a carbon-neutral planet Earth, while addressing the fundamental challenges of energy, transport, industry, biodiversity, resources, pollution, water, food, and prosperous living conditions for a world with up to 10 billion inhabitants. The idea is to present and visualise in a tangible way, what it would actually take to achieve a fully sustainable human presence on planet Earth." Andreas Klok Pedersen, Partner, BIG-Bjarke Ingels Group.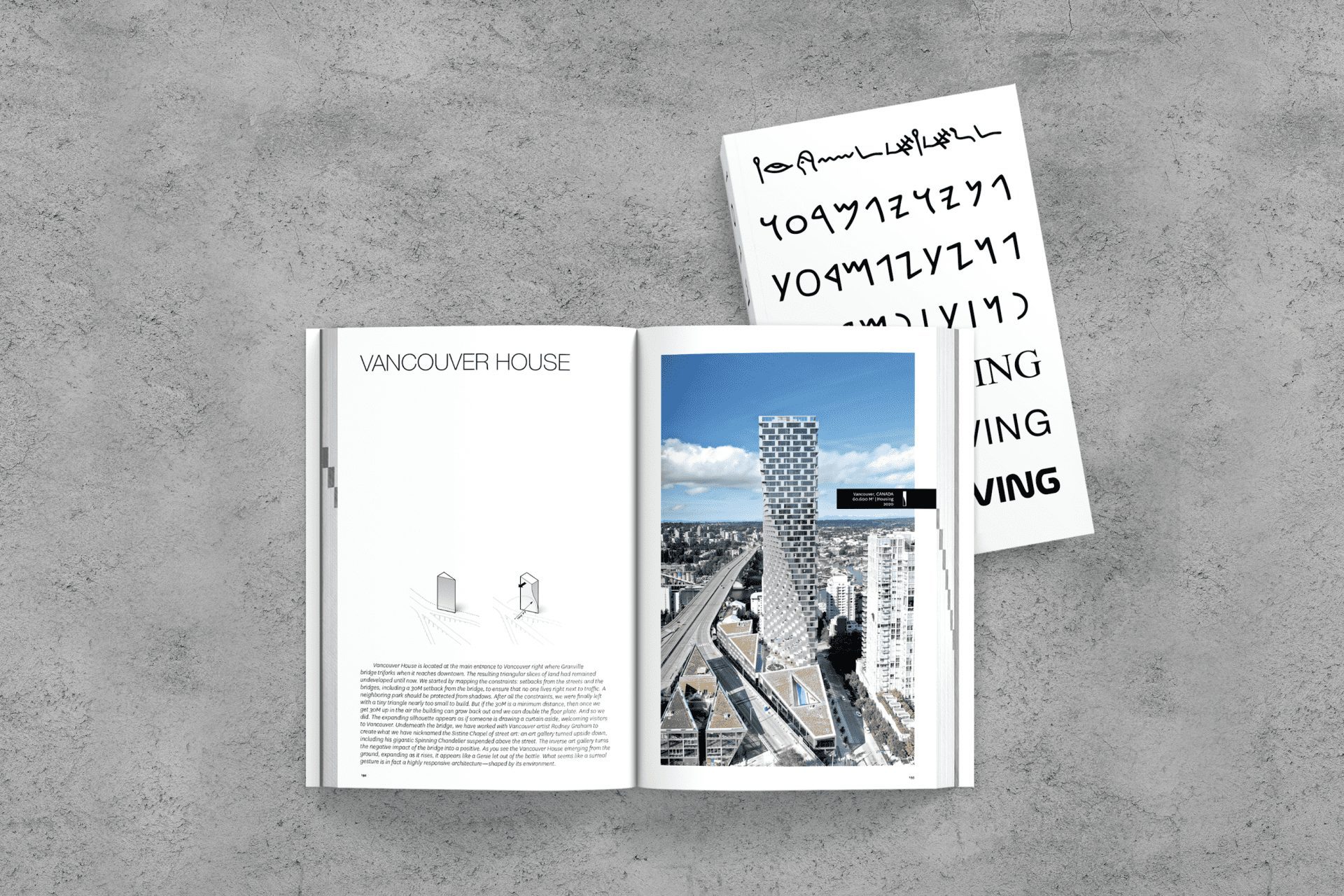 Formgiving concludes with a remark from Bjarke Ingels on the ongoing COVID-19 pandemic and its impact on developing better design solutions for our cities. Furthermore, the commentary on 2020 reflects on the changes that have taken place in BIG's projects and the team's workflows, as well as the promising response of a global community tackling an issue that affects us all, and how the same rigour can be applied to the climate crisis.
Formgiving. An Architectural Future History is available for purchase here.
All photographs courtesy of BIG