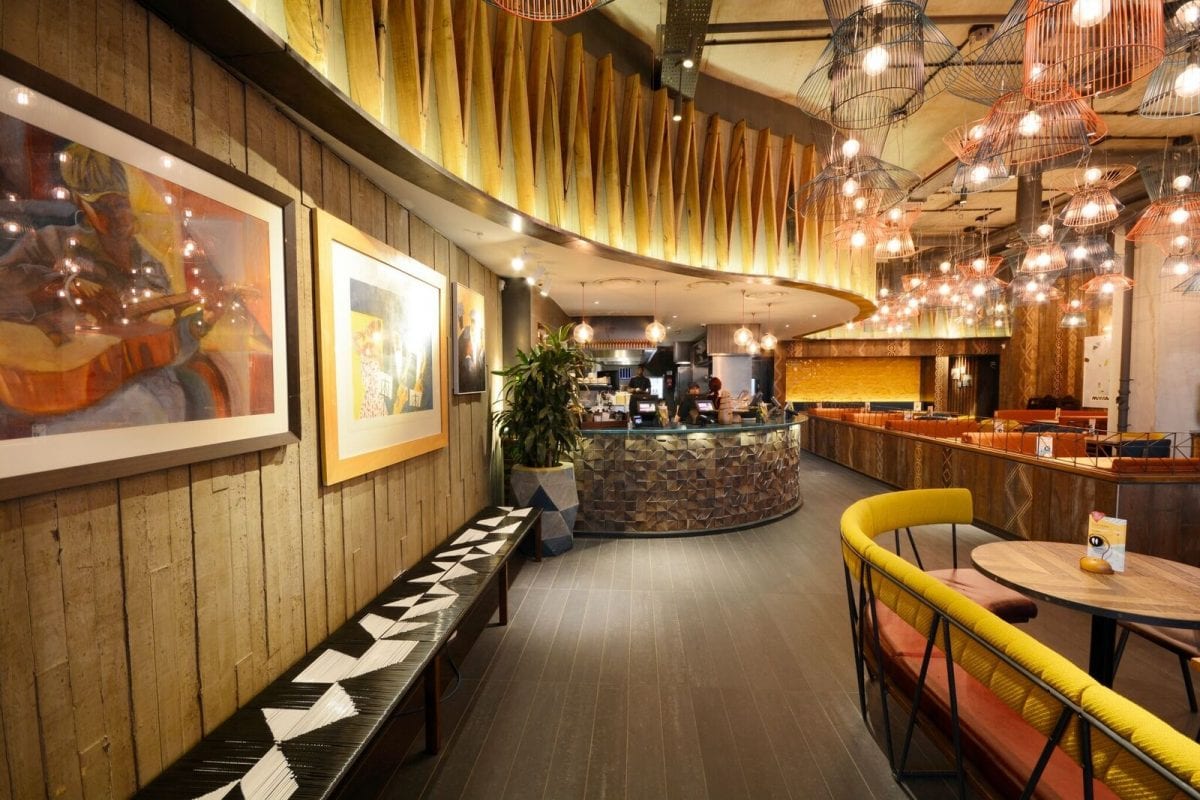 |||
Enigma Lighting working with B3 Designers, were tasked by Nandos to create a unique and exciting restaurant lighting design within the new Southampton West Quay Extension, communicating the brand of Nando's whilst acknowledging the location and context of the restaurant.
The biggest challenge for the design team was to create a number of bespoke, multi coloured wire framed pendants, mimicking lobster pots in appearance (a nod to the city's link to the sea), with various diameter, height and finish combinations to provide a stunning lit appearance and create a "wow" effect within the space for both the day and evening scene sets.
Each of the feature pendants design was based around a minimal lamp holder within independent control of the top and bottom lamps for maximum adaptability. The lamp chosen was the Enigma 125mm LED filament lamp which had the scale, output and colour temperature warmth which the design required.
Utilising their product design capabilities, Enigma lighting designed and supplied further bespoke items such as a mesh style linear wall light, also utilising the Enigma tube linear filament lamp and a special adaptation of the Enigma Tubular luminaire, powder coated with the exact RAL of the ceiling to seamless blend these discrete spotlights into the ceiling and not detract from the main event of the feature wire pendants.
The restaurant is lit through a "layers of light" approach, putting lighting where it is required, balancing light levels and contrast to dress the space and not over dominate the various interior features within the space.
Hidden lighting details are key to creating this balanced approach and the Enigma lighting tram worked closely with B3 to design the details needed to illuminate the feature relief wood work used throughout the space in various joinery pieces, such as the feature bar and kitchen bulkhead and the external bench seating within the main promenade to the shopping mall.
The result is a fully dimmable, all LED scheme that is both warm, inviting, enjoyable and relaxing to be in. The restaurant really "holds its own" within the West Quay mall's promenade.
http://enigmalighting.com/portfolio-view/nandos-southampton/
This is an advertorial feature.